Techsauce Media Co., Ltd., a leading business technology platform, is collaborating with a network of technology- ecosystem-driven partners to transform the "Techsauce Global Summit 2023" into the largest technology conference in the Asia-Pacific region once again. This year, the event is being held at the Queen Sirikit National Convention Center (QSNCC) to accommodate over 15,000 participants from more than 50 countries. The summit features esteemed speakers and experts from both local and international leading organizations, totaling more than 300 individuals, who will share their vision, knowledge, and experience on over 130 topics across the main stage and over 10 seminar stages. Additionally, the event includes more than 30 workshops to delve deeper into technology trends.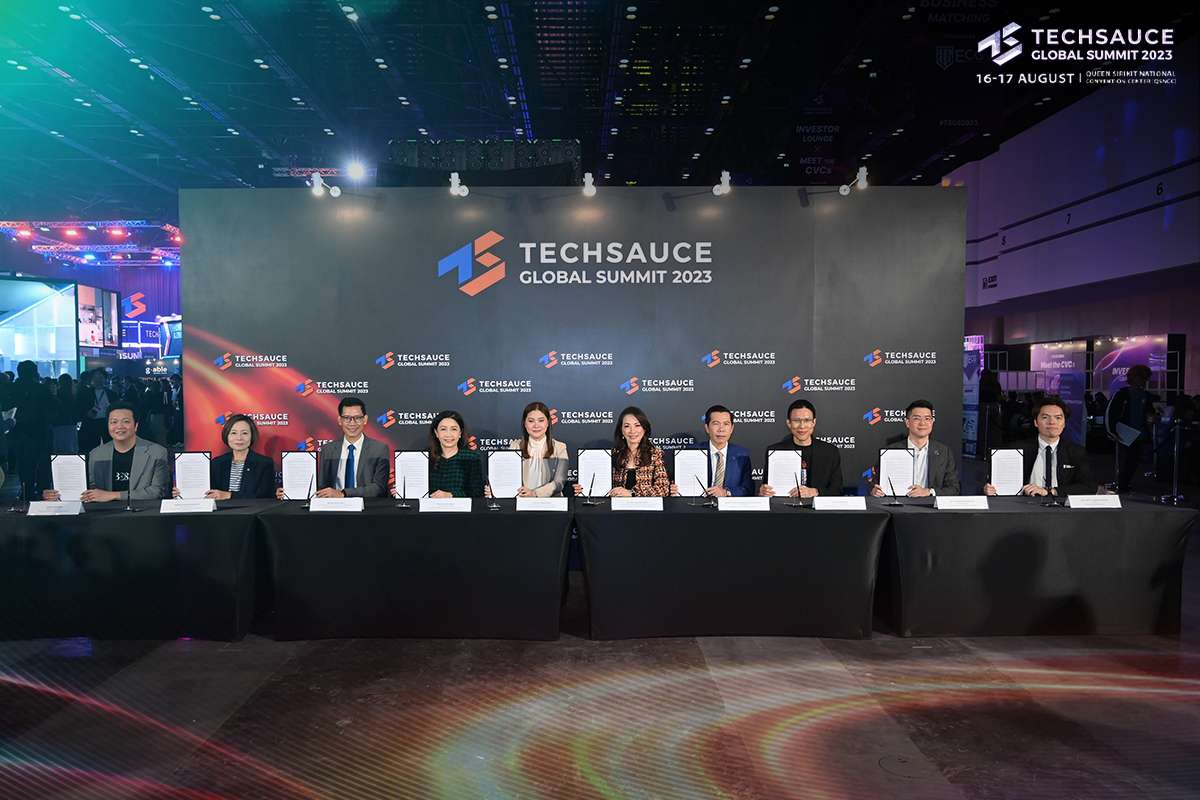 In addition to playing a key role in driving the growth of Thailand's technology ecosystem, the Techsauce Global Summit 2023 marks Thailand's first step in pushing the country to become the "Digital Gateway" of the Southeast Asian region. Within the Techsauce event, the signing ceremony of the Memorandum of Understanding (MOU) was held between Techsauce Media Company Limited and leading partner organizations in Thailand, including Beryl 8 plus Public Company Limited, Digital Economy Promotion Agency, Export–Import Bank of Thailand, KASIKORNBANK Public Company Limited, The Siam Cement Public Company Limited, Thai Startup Association, True Digital Park Company Limited, WHA Corporation Public Company Limited and UOB Thailand. The event marks the launching of the VentureBridge fund, opening up investment opportunities for Thailand's leading organizational network providing access to leading technology companies worldwide.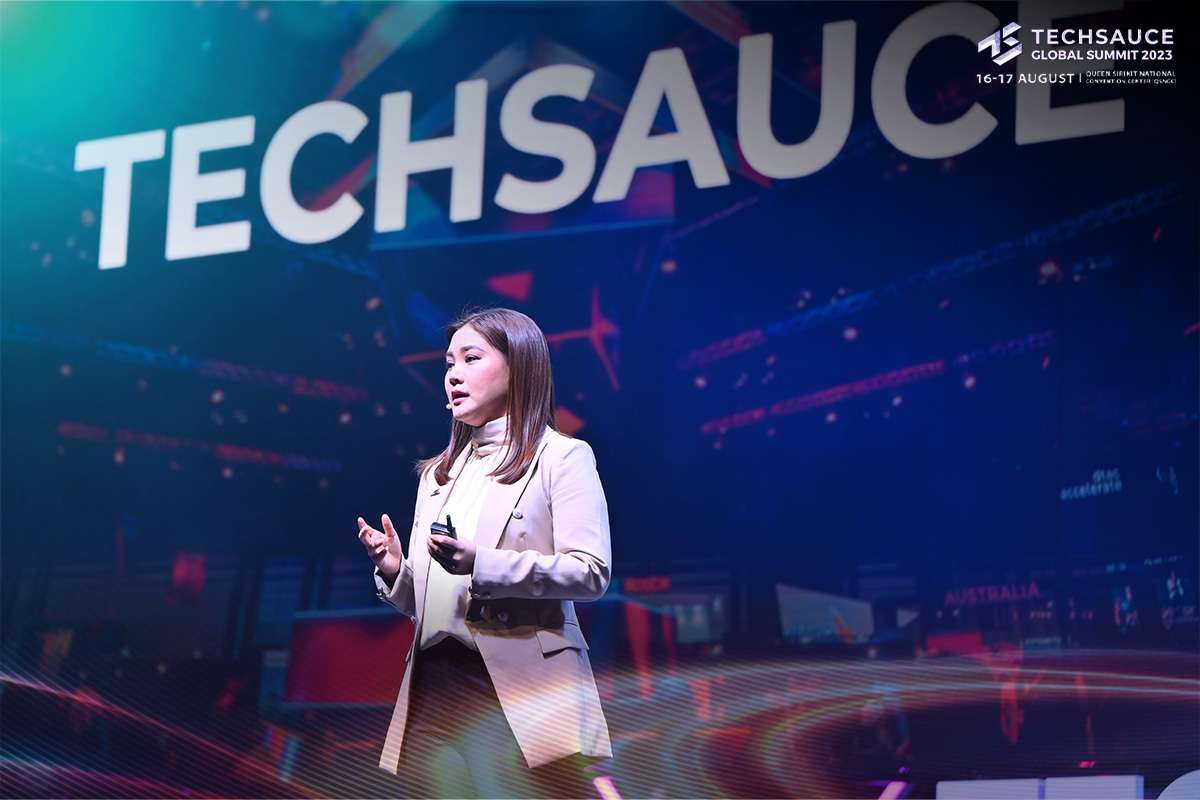 Oranuch Lerdsuwankij, CEO and Co-founder of Techsauce Media Co., Ltd., revealed that "The signing of the Memorandum of Understanding within the Techsauce Global Summit 2023 with like-minded leading organizations is a part of our initial operational plan. The plan aims to drive the growth of the Thai and ASEAN innovation export network into the global market and support the transformation of this region into a hub of new innovations, aligning with Techsauce's vision for the next 3-5 years to propel Thailand to become a Digital Gateway at the regional level in Southeast Asia."
The Techsauce Global Summit 2023: Bridging Business Opportunities and a Key Landmark towards the "Digital Gateway"
The highlight of Techsauce Global Summit 2023 is the gathering of highly qualified individuals from the business and technology sectors to serve as speakers on various highlighted sessions, including topics such as digital transformation, startup ecosystem, sustainability, WEB3, HealthTech, Finance/Investment, and VC perspective. It also includes the ClimateTech stage, where participants can discuss technologies designed to address the impacts of climate crises, environmental issues, and global warming. Additionally, the Corporate Innovation stage emphasizes innovation development and supports sustainable transformations within organizations. Furthermore, the event provides ample space for innovative learning opportunities to create new business possibilities, including AI/DATA workshops and Entrepreneurship sessions spanning the full two days, aiming to stimulate new investments that will help the circulation of foreign funds within the country.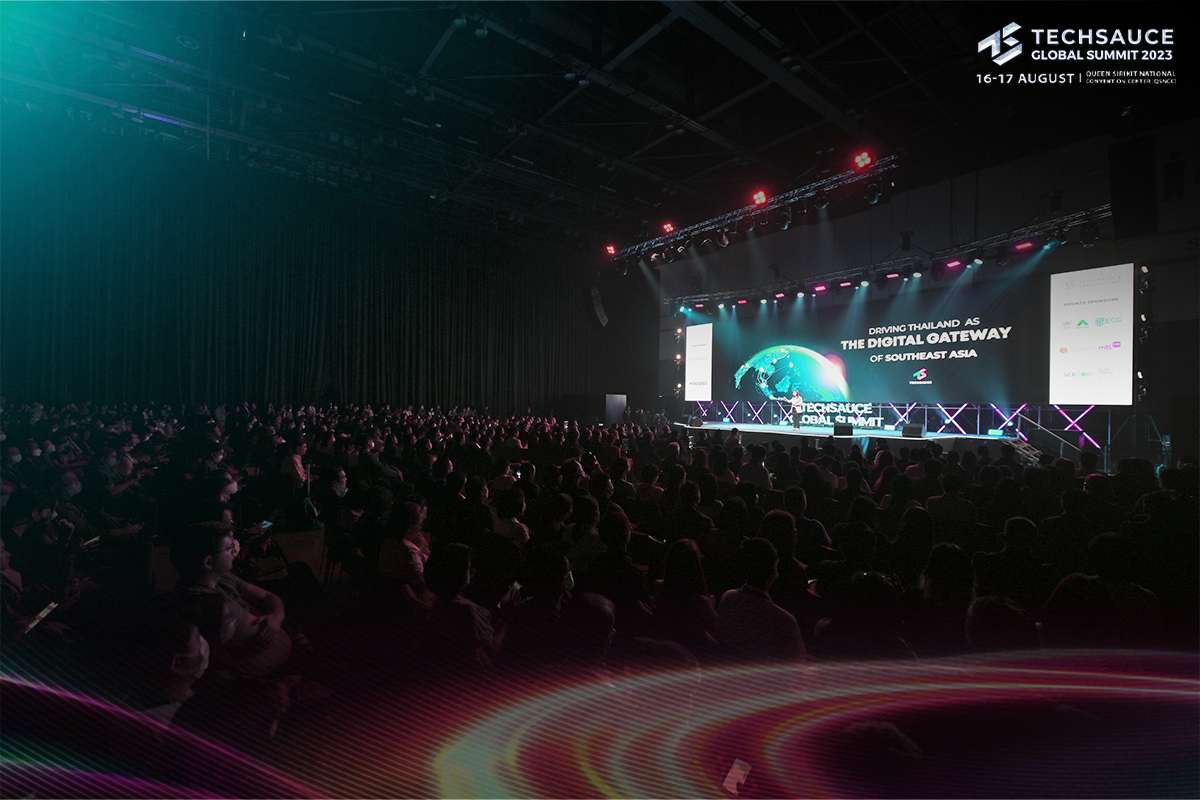 In addition to this, Techsauce has reaffirmed its role as a Tech Ecosystem Builder by introducing the "VentureBridge" fund, a fund aimed at supporting leading Thai organizations in establishing, operating, and managing investments in startups worldwide to generate financial returns and strategic benefits for these organizations. Oranuch Lerdsuwankij, CEO and Co-founder of Techsauce Media Co., Ltd., collaborated with Patchalit Klinhom, CEO of ECG Venture Capital, an expert in investment and startups, along with Ornsasipachr Siriwanporn, Managing Director of ECG Venture Capital, and Noppadol Chumponkulvong, an Angel Investor. Together, they will work to develop VentureBridge, enabling various organizations to access comprehensive global investment opportunities in new technology companies.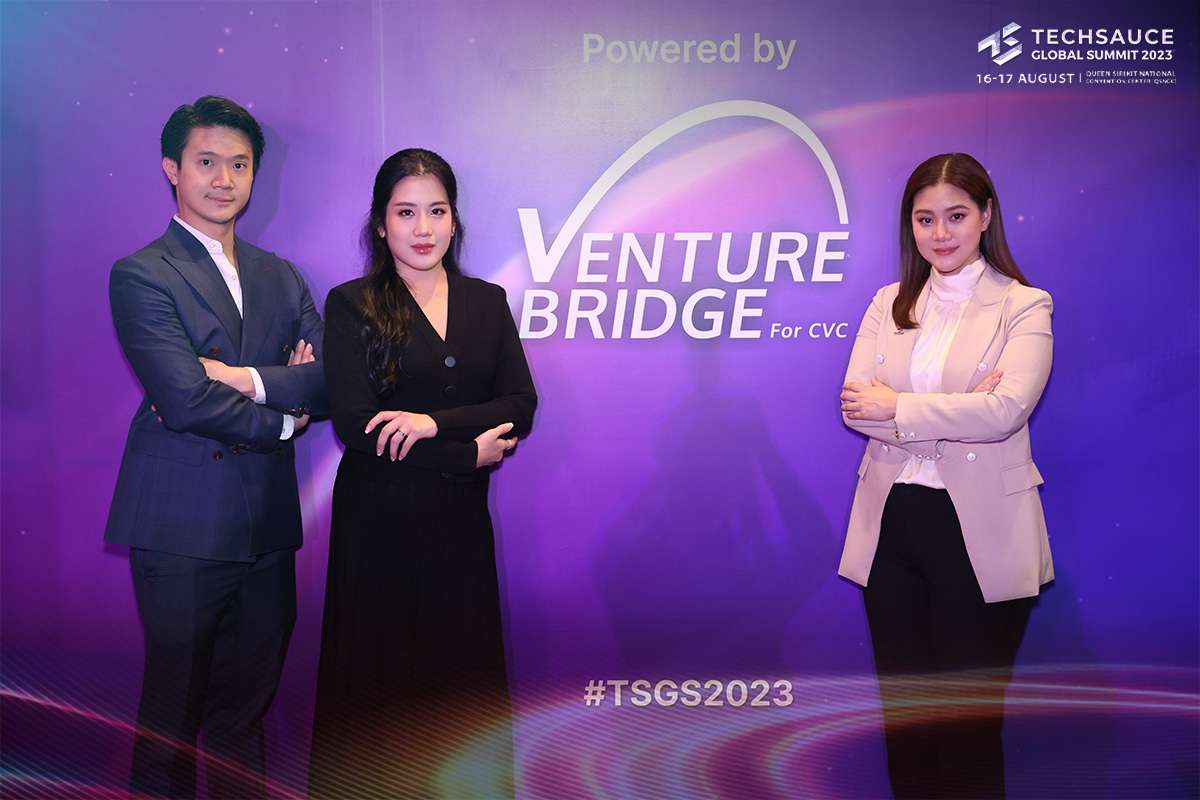 "VentureBridge represents a new opportunity for leading organizations and technology pioneers in Thailand to open doors to a global investment network. We firmly believe that when these organizations gain access to suitable investments, they can create positive transformative impacts both at the organizational and national levels." Oranuch added.
The premier technology conference of Southeast Asia, Techsauce Global Summit 2023, is taking place from today until August 17, 2023, at the Queen Sirikit National Convention Center (QSNCC).
For those interested, you can follow the details and key content summaries from world-class speakers at www.techsauce.co.