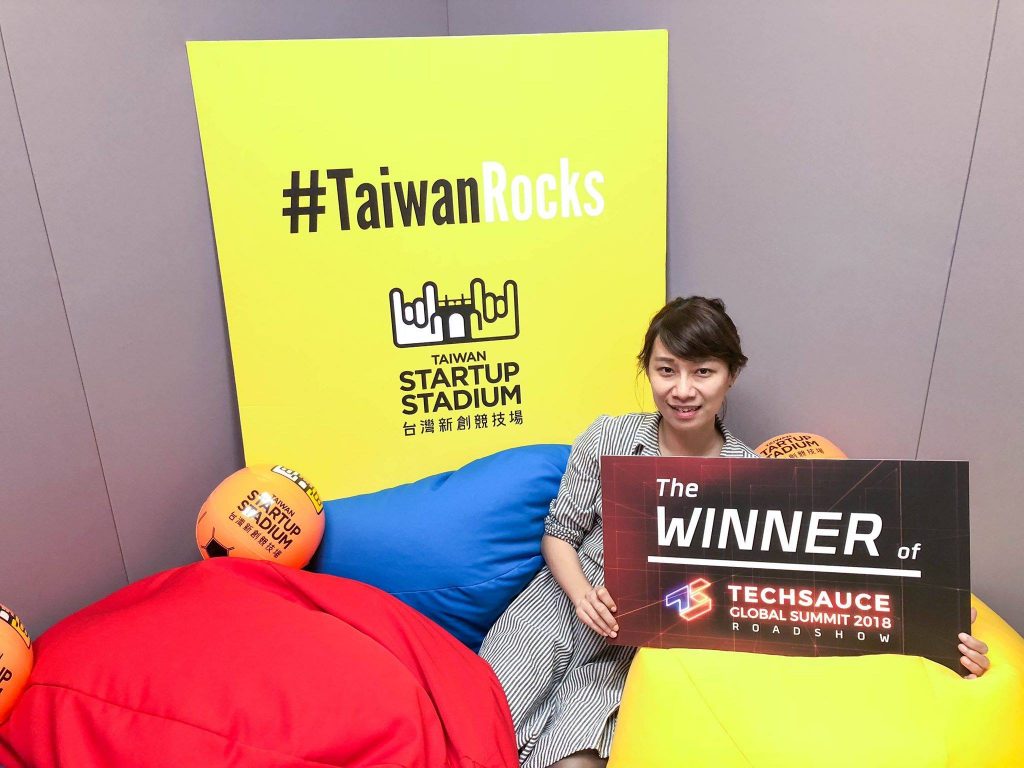 At Taiwan's energy-packed Rock the Mic Asia event Techsauce was thrilled to choose this year's Taiwan Roadshow winner Clef Technologies!
This year Techsauce was thrilled to partner up with Taiwan Startup Stadium (TSS) for our Techsauce Roadshow in Taiwan!  At the Rock the Mic Asia event we saw loads of talent battle it out for the opportunity to represent Taiwan at the final pitching stage at Techsauce Global Summit 2018 and we were not disappointed.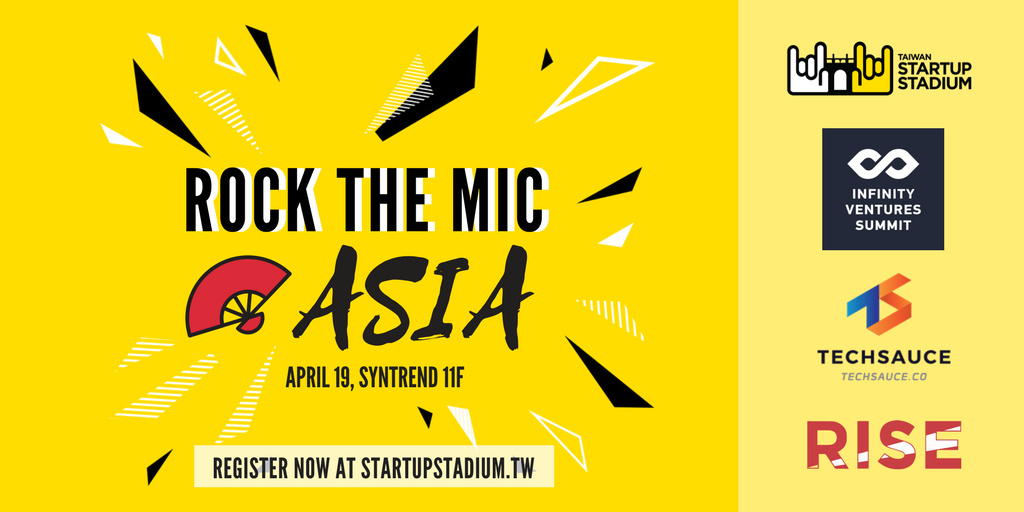 The decision was tough.  Startups had 2 minutes to show judges in English why their products were mature enough to scale out globally.  With no slides or product demos, teams had their work cut out for them.
Finally our panel of guru judges, Joseph Huang, Venture Partner of Infinity Venture Partners, Leroy Yau, Co-founder and Industry Development Lead of Everiii, and our very own Oranuch Lerdsuwankij, Co-founder and CEO of Techsauce Media were able to find the startup to claim the prize. 
Winner Clef Technologies making every drop of water count
Drumroll please, and the winner was Clef Technologies!  Clef Technologies has figured out a way for home owners to detect early signs of water pipe leakage quickly without the need for constant inspections. 
It's every homeowner's nightmare.  Your water bill is running high and you don't know why.  By the time you call the repair man to check out your pipes, find out the leak, and fix it, you have wasted a lot of water.  Bad for your wallet and the environment.   
According to Clef Technologies, in 2016, the total water loss in the world is US $46.8 billion and Asia made up 19% of water loss at US $9 billion.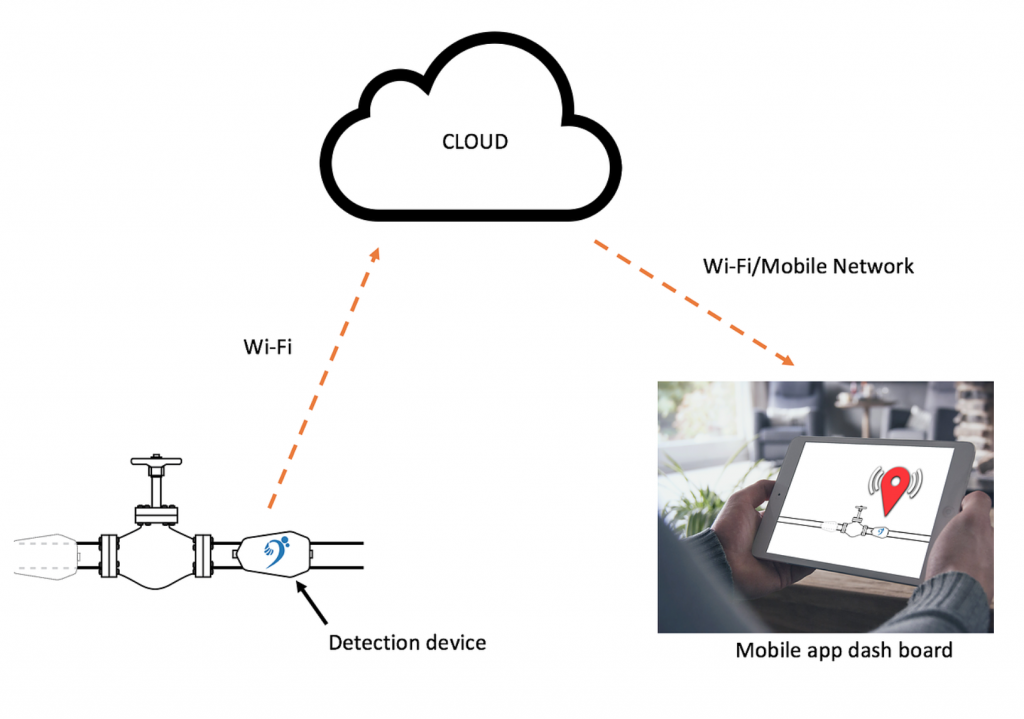 Claiming its system has 98% accuracy in detecting water leaks, Clef Technologies says residents can detect pipe leakage easily via their mobile/tablet app.  The process involves installing a Clef Technology Device into a pipe which is connected to your device using cloud technology and WiFi.  Clef has designed algorithms coupled by acoustics processing techniques to ensure a high degree of accuracy plus low rates on false alarm.  Each device operates independently to monitor 100% of the pipeline with no mute or dead zones and processed data displayed on screen in real time.
Techsauce Roadshow 2018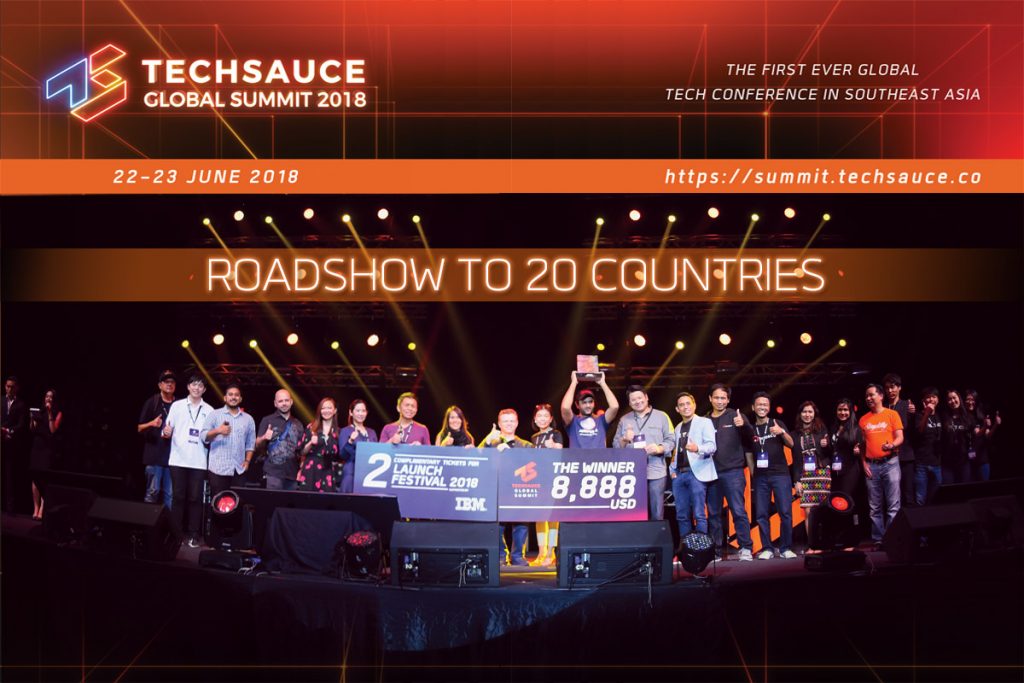 Over the past weeks, the Techsauce team has definitely been busy flying across the world to find the brightest startups to represent 20 countries at the final pitching stage at Techsauce Global Summit 2018.  Clef Technologies along with other winners have won 2 round trip tickets to the summit taking place in Bangkok, at Centara Grand, Central World on June 22-23, 2018. 
Their product will be featured at the summit and Clef Technologies has won a position in the final pitching event to win the grand prize and gain exposure from over 10,000 participants from 30 countries expected to be at the summit this year.
To find out more on where we are going next go to https://summit.techsauce.co/roadshow/
Meet

 

Clef Technologies at Global Summit 2018!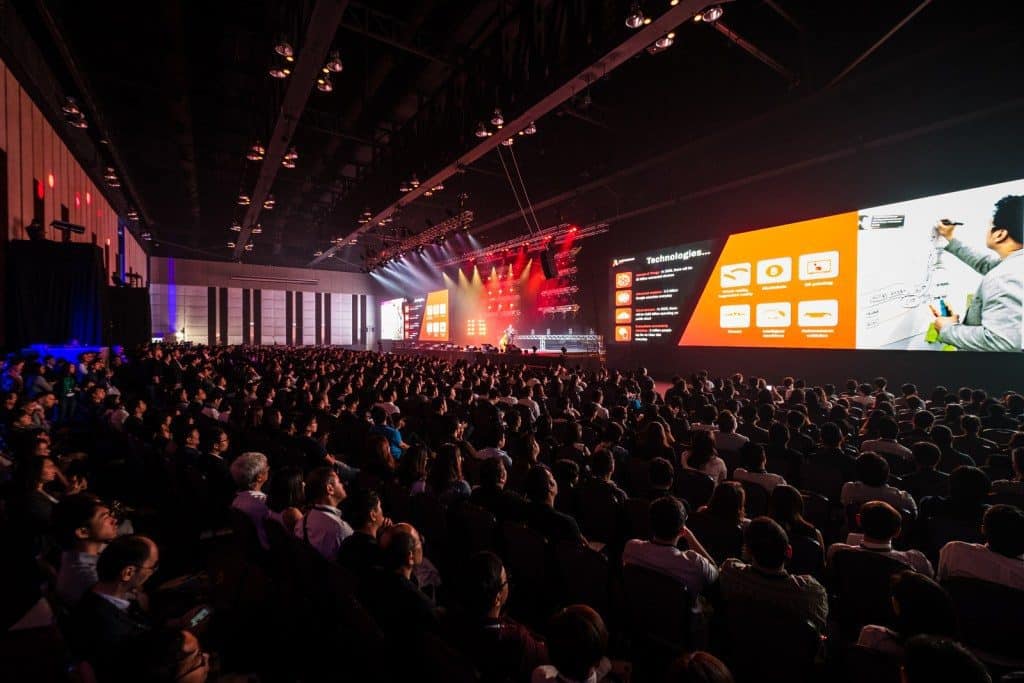 Time is running out to get the lowest priced tickets you are ever going to see for Techsauce Global Summit 2018! 
This year the event is going to be bigger than ever with hard to reach speakers coming on stage talk about the latest issues such as VC trends, changing digital mindsets of corporations, and how to apply technology to the food and agriculture sectors. 
There will be hundreds of startups, members of media, and leaders from various industries present to mingle and make deals.  Whether you are just starting out or a regular player in the field, this is an event you cannot miss.
Make sure you don't lose out by going to our website https://summit.techsauce.co/ to get your tickets before the price goes up.  Don't say we did not warn you.  It's been known that getting tickets to our summit can be hard, so act fast!