Web 3.0, in summary, is the third generation of internet services for websites and apps that will focus on providing a data-driven and Semantic Web by employing a machine-based understanding of data.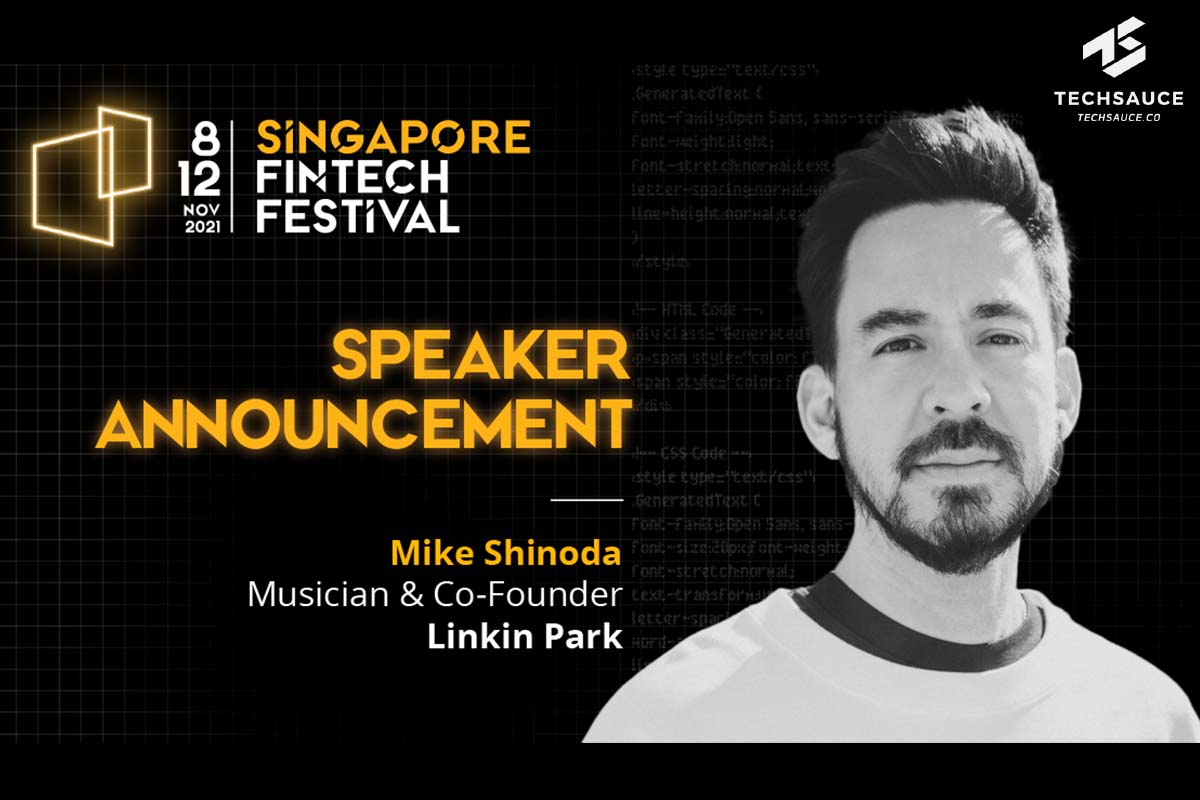 Image from: Twitter
In a conversation between Mike Shinoda of Linkin Park and Katherine Ng, Head of Marketing and Operations at TZ APAC, they discussed the artist's activism in helping other artists and empowering the community during COVID-19, as well as Shinoda's history with blockchain and his views on its implications on Web 3.0, especially on non-fungible tokens (NFTs).
In light of COVID-19, everyone had their social and community gatherings restricted as they were stuck in their homes. In the context of music, they couldn't go to live concerts anymore. Artistes started live streaming their concerts online or even on gaming platforms.
For Shinoda, he touched on NFTs.
"NFTs have just become this really interesting way for artists of all sizes and all different disciplines to kind of go and create little moments of value and an exchange directly with the fans outside of the umbrellas of things like Spotify or YouTube." said Shinoda.
It was through this new COVID-19 environment that the opportunity arose for Shinoda to collaborate with one of his fans from Malaysia. He convinced her to do an NFT by buying her first one - she's now an independent full time artist and "a community leader in the whole Tezos Community".
When asked about how NFTs has changed his relationship with his community, he replied, "NFTs opens a new door for creative people to be more creative. Like we want to find ways to take the things that we make and the things that we invent and share them with our community and build tighter communities, build more vibrant communities and support the art so that somebody whether it's me or whether it's somebody like Moon can make a living doing what they love to do."
Many skeptics and environmentalists have expressed their concerns about the environmental impacts of cryptocurrencies. Cryptocurrency mining has high energy usage due to the computations needed, which might result in increasing carbon emissions and accelerating climate change. Every year, the bitcoin network creates 11.5 kilotons of e-waste.
Etherum mining might be a thing of the past with Etherum 2.0 coming up, aiming to operate on proof-of-stake. But there are other chains that are already proof-of-stake and are already energy efficient as being probably the most popular one.
On how Shinoda engages with his community by doing an NFT drop and engaging in sustainable NFT, he says "I realised that I could not only experiment in a way that was a green NFT but also do something where the price per unit I could offer an NFT to fans was for very cheap or for free. And then you could have the experience that I had where when you buy an NFT and then it becomes popular and it becomes more valuable."
In light of Facebook changing its name to Meta, Shinoda shares his views on how the future of music will evolve:
"I will go wherever the fans go, so wherever we all congregate, that's oftentimes a community decision… I think that we're just going to be developing new and exciting ways to [share space].... if that's engaging by text or verbally or VR or something else that we're not familiar with yet. There's something else that is yet to be invented."
Lastly, when asked what he thinks community building for him will look like in the future and for other artists as well, he responded: "I think that most of us are really tired of being used as a product, we're tired of being monetized. We're tired of being sucked for data and so all of these conversations, like at some point, they kind of, this element of the decentralisation, does ring with a bit of fire, a need for people to find independence and to own their data and their identity online. I think that's one thing that is driving people from web two into web three."