As we approach the end of 2018, we've witnessed more businesses across various industries leverage on new technologies to raise the efficiency and reach of their marketing strategies. With once-novel technologies such as artificial intelligence (AI), machine-learning and chatbots becoming more mainstream, new technologies for advertising are becoming more affordable and accessible to a wider range of brands and advertisers.
While we can expect those trends to continue in 2019, what else can we expect to come next year that further shift today's ad landscape even more dramatically? As brands and advertisers are adapting better to the ever-evolving Internet ecosystem, here are the areas that we see as having great potential impact for 2019.
It's all in the (micro) moment
To say that today's audiences are saturated with content is an understatement. With the ubiquity of video content now being available on our TVs, PCs and mobile devices, it's easier for branding messages to get lost within a sea of information. Even when they're being displayed alongside content, the fact that many of those messages aren't directly linked to the content being viewed just adds to this murkiness - especially when more audiences are choosing to use Adblock tools to filter ads out entirely.
During this year, more brands and advertisers have thus been striving to give more context to their ads by making messages more relevant to the content viewed. This is because they find that their messages can be more impactful when audiences are engaged during the right moment and with privacy, for example, if you are watching replays of last night's football match where Lionel Messi is playing and the ads appearing are of sports apparel brands endorsed by him.
With brands needing to clamor over viewers attention, the importance of engaging them via 'micro-moments' is more important now than ever before. Marketing messages now need to be delivered clearly and concisely to pique the viewer's interest within the span of a few seconds. Advertisers who can also contextualize those ads by directly relating them to the content will be better placed to achieve more lucrative results.
2019 is set to be an exciting year for brands operating at the intersection between contextual marketing and video and we anticipate more brands will focus on capturing these micro-moments.
Audiences will be placed at the forefront
While contextuality can generate more impact for engagements, such marketing strategies may be curtailed if they don't factor the targeted audiences into account properly and truly understand their viewing patterns.
To illustrate, the US is facing a growing cord-cutting problem; whereby more people are opting to ditching their satellite and cable subscriptions in lieu of over-the-top (OTT)
providers. This means that large audience pools are now more likely to watch content via Netflix on their PCs instead of traditional networks on TV.
But while this conundrum is now more apparent for advertisers on the other side of the world, the entry of more global and regional on-demand platforms in the Asia-Pacific means, in light of this emerging paradigm shift towards relevant content viewing, advertisers here also need to focus on a more target-audience specific ads over the next couple of years.
It is only after understanding the changing preferences between audiences that advertisers can then make their ads more contextual in the markets they're disseminating their messages in. Essentially, the money is where the audiences are; everything else will then follow.
AI to fuel next year's anticipated trends
When it comes to adtech, 2018 was a big year for AI and machine learning. In 2018, it was estimated that the value of AI in the marketing market is worth USD6.46 billion and will likely grow to USD 40.9 billion by 2025. With the developed and emerging economies in the Asia-Pacific constantly growing in terms of internet and smartphone penetration rates, ad tech based on this technology is set to explode.
Thanks to increased sophistication in this area, we're likely to see more of AI technology to form the basis of audience engagement methods – namely in chatbots and visual search tools.
For chatbots, AI will help to make real-time interactions with audiences even more intuitive – as continued innovations in this space will make engagements more responsive, prompt and accurate. On the other hand, advancements of AI in visual search will improve the identification of selected items in video content – thereby helping brands contextualize their messages more effectively to appeal to more audiences during key moments.
All in all, the modern ads landscape in 2018 has seen it turning novel tech innovations – which people thought were merely confined within the realm of sci-fi – into real and actionable tools that can improve audience engagement. While we have seen successful test-cases of this happening this year, the next is where we'll see these innovations really taking off.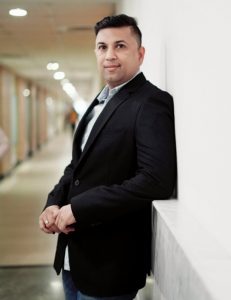 By Kartik Mehta – Chief Revenue Office, SilverPush
Cover photo by Marketing to China