Agoda unveiled Codegoda, the world's coding competition, to allow developers and software engineers a chance to compete in solving algorithmic problems. The candidates are to solve these problems through programming languages like C++, Python, Java, Swift, Javascript, etc. within five hours. This event will be held on July 17th,2021 at 2:00 pm ICT.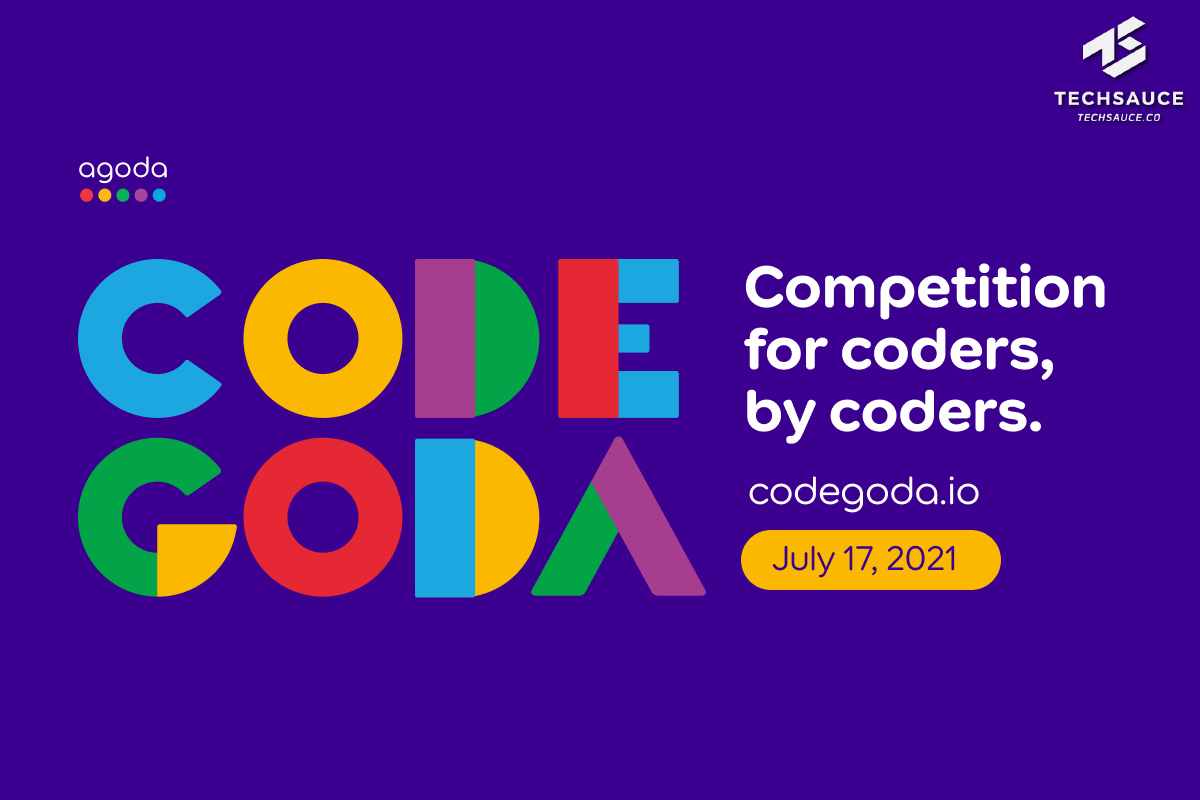 The problems are prepared by the minds of Agoda's leading crews who are responsible for driving the world's tourism. With a thousand of experiments run altogether at the same time and twelve hundred times of utilizing data through daily management, Agoda's technology officers' days are filled with recorded data that require the storage space of 220 Tb. They're also in charge of assuring the nice flow of a trillion data.
"Last year, it was obvious that technology played a more important role in helping business, governments and consumers with the adaptation to the unexpected event. At Agoda, technology is like a heart to what we do here. We are determined to drive innovations for our branding, both Agoda and other departments."
"Our tech teams work hard with other organizations from each industry to share knowledge and for a better grasp on solution technology including fraud prevention and security, product development or Artificial Intelligence and Machine Learning. Since there are people who love the challenge of finding solutions, and as a leader in technology, we then must create a platform that brings problem solvers, coding lovers and the technology community together. A platform that promotes potential and inspires those with compelling skills in world class technology as well." Said Yaron Zeidman, Agoda's Chief Technology Officer.
For those interested, the registration will be available at Codegoda.io on July 17th, 2021, 2:00 pm ICT. The competition will be held on Interviewbit, and the candidates are eligible for a prize worth up to 10,000$. The last Codegoda was in 2019 with 900 candidates, seven of which were the software engineers who eventually joined Agoda after the competition.
Agoda invests in top-notch technology and outstanding tech talents to bring travelling to another level. Nowadays, this digital travel platform is a home to more than 4,000 employees from all around the world; more than a thousand of which work as a technology officer.