Nowadays, it's no longer enough for businesses to compete solely on products and services as developing customer experience with content strategy is currently indispensable to identify real customer needs.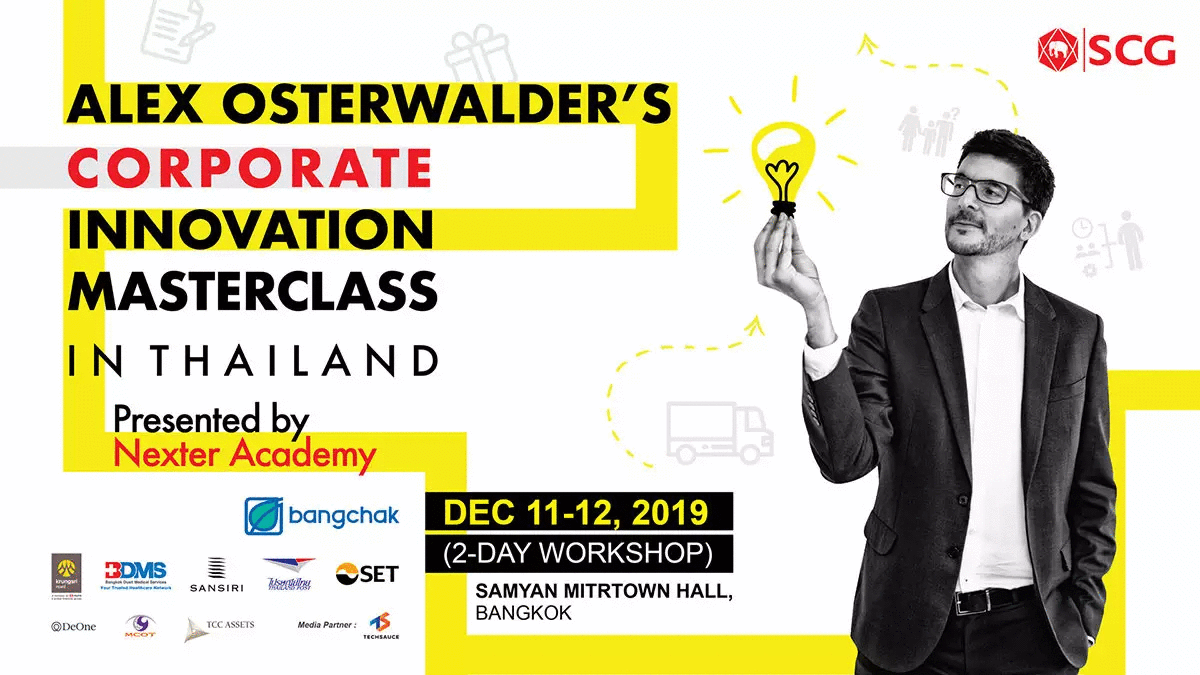 The workshop "Alex Osterwalder's Corporate Innovation Masterclass" provides a unique opportunity for participants to learn from the creator of Business Model Canvas, who is also an author of the internationally-recognized book "Business Model Generation."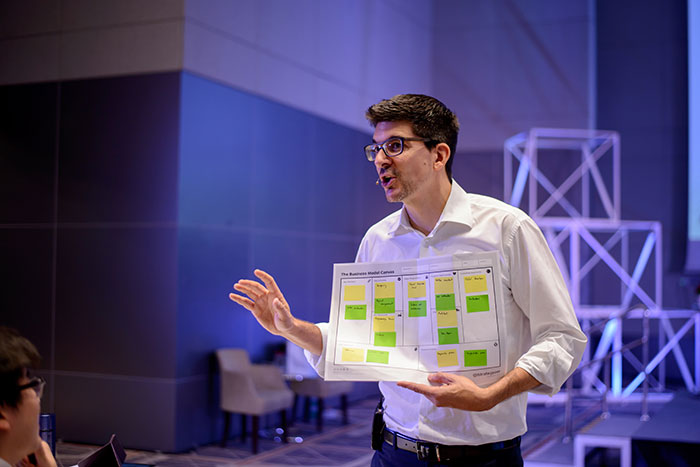 This will be the first time for Alex Osterwalder to bring a comprehensive guide outlining corporate innovation tools, frameworks and processes from planning to evaluation. The concepts are made simpler to understand, allowing participants to discover eight practical tools:
Business Model Innovation
Value Proposition Design
Design Thinking & Innovation
Evaluating Business Model Mechanics
Testing and De-risking Innovation
Innovation Matrix
Innovation Portfolio
Business Model Evolution

What You will Get from "Alex Osterwalder's Corporate Innovation Masterclass"
You'll acquire the tools and processes needed for world-class strategy and innovation:
Manage Innovation: culture, organizational structure, and business model portfolios.
Detect and prevent disruption risk of your existing business,
Measure progress in de-risking new business ideas with Innovation Metrics
Reduce the risk of failure through systematic testing
Boost your business with business model mechanics
Ideate and prototype new business ideas with design thinking
Compete on business models and value propositions
Plus, participants will receive a Masterclass e-Certificate from Alex Osterwalder himself.
Who Should Attend "Alex Osterwalder's Corporate Innovation Masterclass"
Senior Executives
Strategists
Innovation Managers
Entrepreneurs
Consultants
business coaches; at any level of Corporate Innovation experience from beginner to advanced.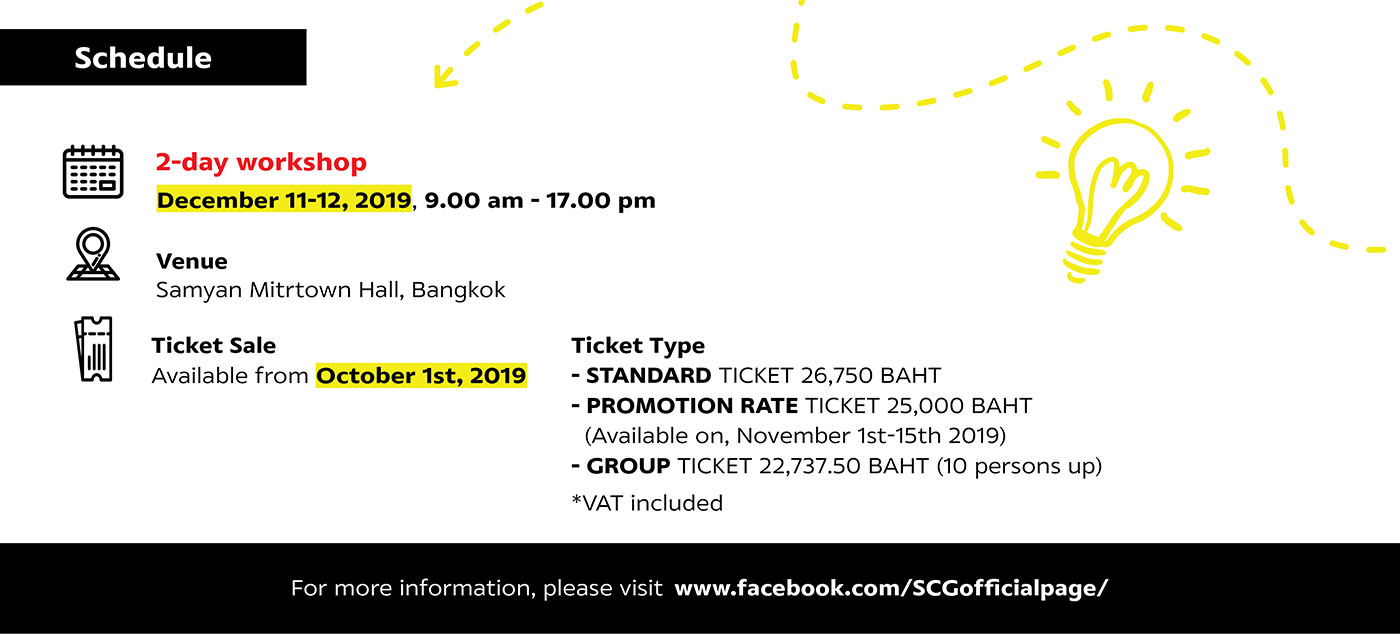 For more information, please visit https://www.scg.com/innovation/en/alex-masterclass/ To purchase ticket: https://book.nexteracademy.com/alexmasterclass/register