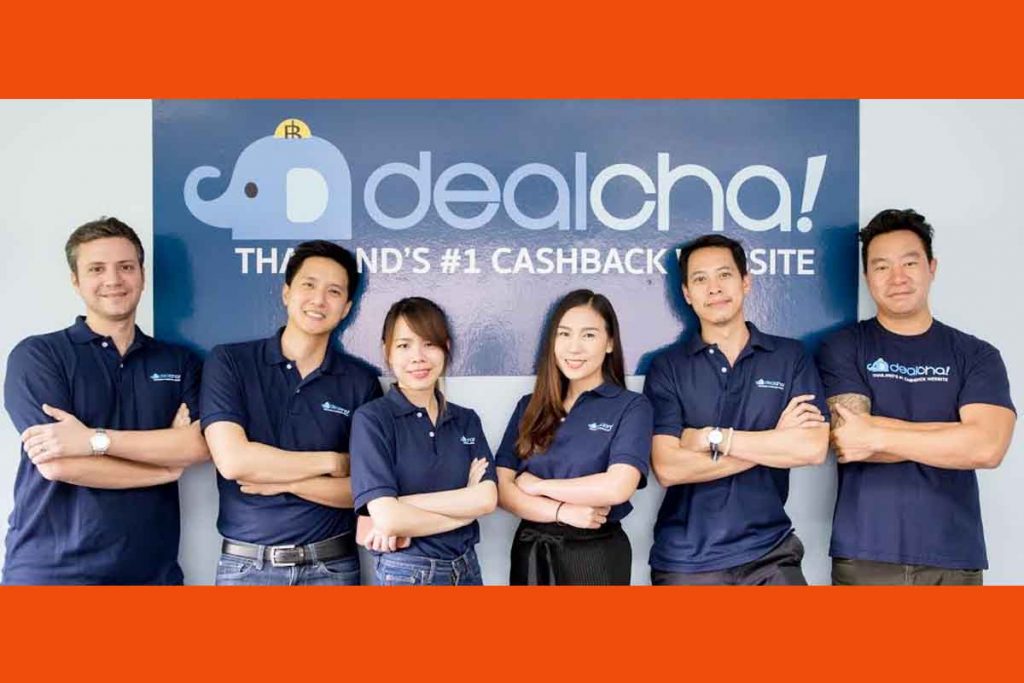 Dealcha!, a Thai e-commerce enabler startup, has secured an undisclosed amount in seed funding from 500 TukTuks, Solera investment, NextTech and angel investor Robert Lomnitz from Bangkok Venture Club.
Dealcha! (www.dealcha.com) is Thailand's first cashback website, launched in 2015, and has since grown to be the country's No. 1 e-commerce cashback rewards platform. Dealcha.com offers discounts for hundreds of local online vendors, and has leveraged their notable traction and growing user-base to secure investment from 500 TukTuks, Solera investment, NextTech and angel investor Robert Lomnitz from Bangkok Venture Club to help them grow even faster.
Jack Chaiyupatumpa, co-founder and CEO of Dealcha.com, stated that the goal with Dealcha! is to create a savings portal that benefits both the growing number of Thais shopping online, and e-commerce retailers who are looking to optimize their marketing ROI and customer acquisition costs. The concept of a Cashback Website is relatively new to Southeast Asia, but it has been remarkably successful in the United States and Europe.  
"When we first started here in Thailand, many customers could not believe that they could get 'cash back' for free, simply by shopping online. Over time, we have have given our users even more benefits for shopping online, such as through our partnerships with dtac Rewards and the KTC Credit Card. We have also partnered with big international brands that are looking to expand in Thailand, such as Nike's Official Store," stated Mr. Jack.
What is a Cashback Website?
Dealcha Cashback Website gives you "cash back" every time you shop online, through what is known as Affiliate Marketing.  The cashback rewards model adopts a 'stacked' approach, where cashback is given on top of any existing discounts, coupons, or credit card rebates.  Simply by clicking through Dealcha.com before you shop at your favorite online store, you get a percent of your total purchase given back to you in cash.
How does it work?
Dealcha! receives commission earned from the merchants when you make a purchase referred through their website. Instead of keeping 100% of the commission, Dealcha! shares a portion of this commission as cashback, returning money to the users - effectively paying you to shop.
"Dealcha! runs on a win-win business model that helps consumers save more money, and helps drive more traffic for e-commerce websites," said Danny Chang, co-founder and Director of Business Development at Dealcha!.
"We see e-commerce stores pop up every month, some new, and others are existing businesses pushing more online. We are committed to help all e-commerce players grow in Thailand.  One prime example is Central Group, Thailand's largest operator of department stores and shopping malls.  Their goal is to increase online transactions from the current 1 million to around 3 million per year and to drive online sales up to 15% from the current 1% of total sales," explained Mr. Chang.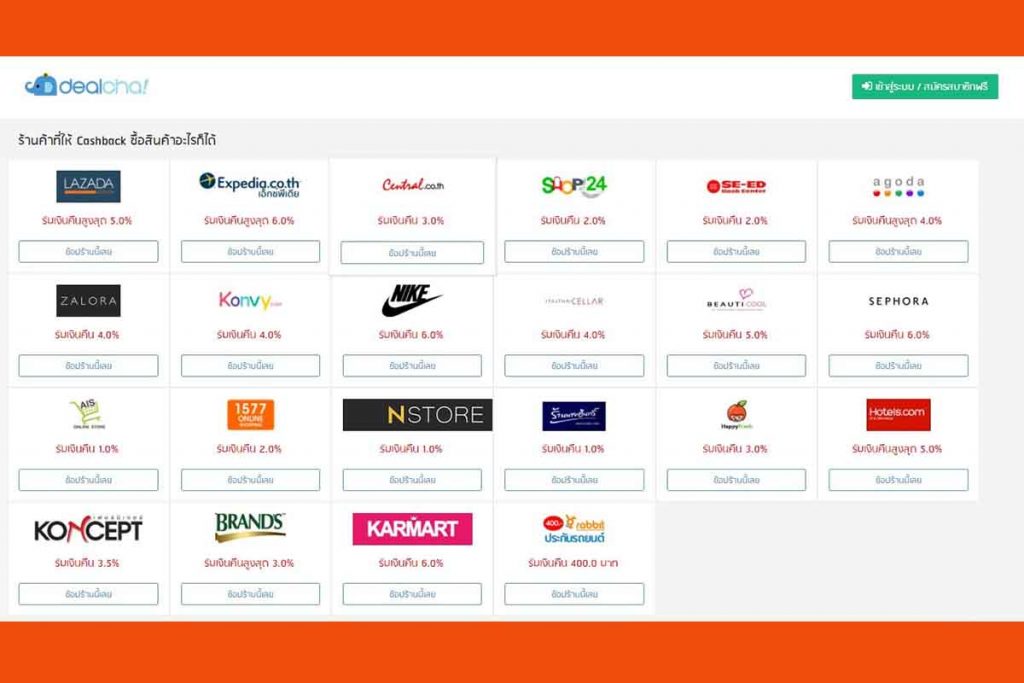 In Thailand, the e-commerce landscape is fragmented much like other ASEAN markets such as the Philippines, Indonesia, Malaysia and Vietnam.  More than 50% of Thai shoppers are buying from general online retailers like Lazada, Konvy, Zalora and Central, and less than 25% are buying from brand names directly.
"In 2016, Thailand's e-commerce industry amounted to a staggering 80 billion THB, and is growing steadily at around 20% in different segments like electronics, toys, furniture, fashion and food. Dealcha! is growing at a healthy 30% every month, and we hope to grow with the Thai market and continue to educate Thai consumers on smart shopping," said Sebastien Le Bihan, co-founder and CMO of Dealcha!.
What's next for Dealcha!?  
They have plans to roll out additional tools to make the cashback process even easier for Thai shoppers, and also some exciting new partnership announcements over the next few months.