Entrepreneur Now has launched the Entrepreneur Now Awards 2016 at a kickoff event at the Work Loft in Silom. This is the second year for the award ceremony which aims to honour and support SMEs in Thailand. The awards are organised with more than 20 community partners including many local chambers of commerce.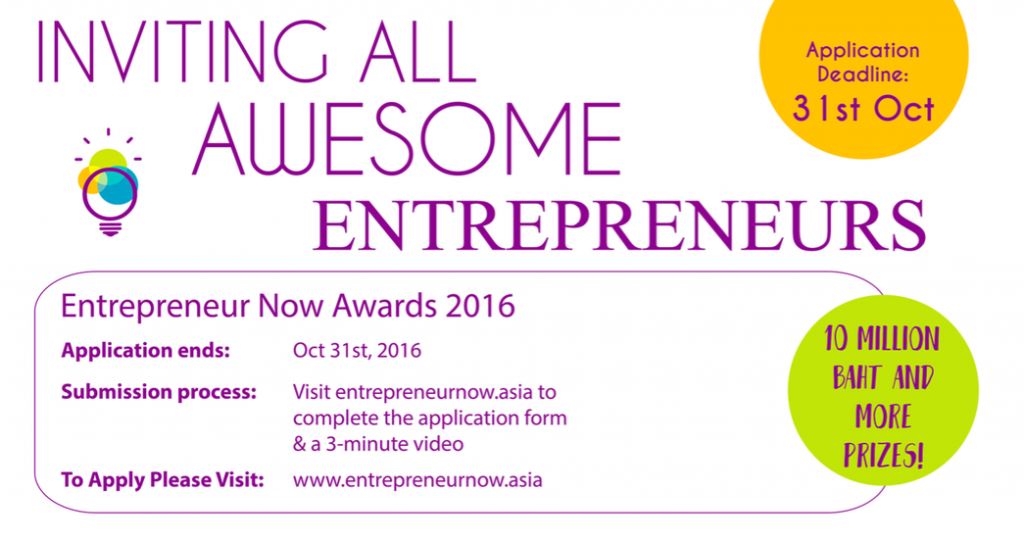 There are eight categories in this year's awards:
Outstanding female entrepreneur
Eco-entrepreneur
Creative entrepreneur
Innovative entrepreneur
Social enterprise entrepreneur
Most entrepreneurial team
SME (50 employees to 100)
Best newcomer
In order to apply, entrepreneurs need to submit an application by October 31st, including uploading a 3-minute video about their company. Nominated startups will attend a networking evening with the judges, a group of seven diverse representatives from local startups, corporates, universities and organisations.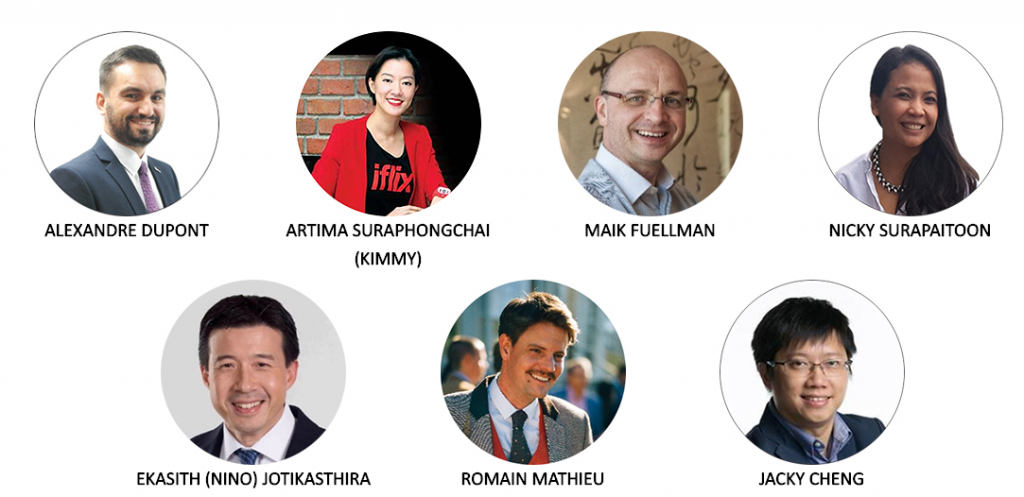 The awards are open to both Thai and foreign SMEs with under 100 employees, provided they have a registered company in Thailand.
This year's awards ceremony will be held on November 23rd and organiser Pacharee Pantoomano promised it will be "bigger and better" than last year, with over 10 million baht worth of prizes available.
The criteria the judges will use to select Thailand's best entrepreneur are "uniqueness, eco-sustainability, striking achievements, recognition and traction, overcoming challenges, value in Thailand and ASEAN, vision and personal growth".
Judge Jacky Cheng said it was exciting to "mentor real businesses, not just ideas".
Duanghamon Kaewphongsri won last year's Oustanding female entrepreneur award with her startup, Annette I Tim Tuk Tuk, selling artisan ice cream from iconic tuk-tuks. K. Duanghamon announced they are about to open their new 800 sqm factory and create products for export.
Another of last year's winners, Jonas Becker from Thinkatorium encouraged as many entrepreneurs as possible to apply: "There's nothing to lose. It's a good way to reflect on your company, where you are and where you want to be".
Probably the most complex part of the application process for startups is preparing the three minute video. The judges encouraged startups to include facts and figures. Rather than try to cover everything, focus on the criteria which best apply to you. K. Pacharee noted that many startups reuse their video to represent themselves at future events. Entepreneur Now will prepare additional help for preparing the video component in the next few weeks.
Startups have until October 31 to submit their application via the Entrepreneur Now website.