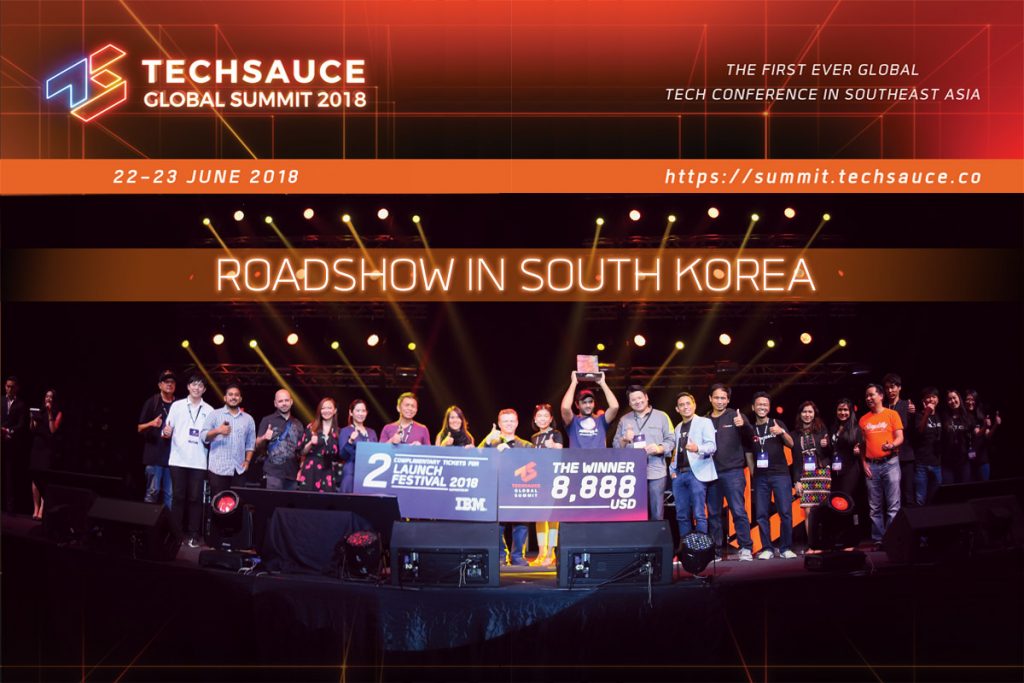 In our next stop for Techsauce Roadshow 2018, we head to Jeju, South Korea in a hunt for the startup with the right saucy kimchi!
The Techsauce Roadshow 2018 is steaming ahead as the countdown gets closer to Techsauce Global Summit 2018!  This year the Techsauce team will be holding the Korean pitching stage at At J-Space 3F at 15:00 in partnership with J-CCEI, a startup incubator on April 6, 2018. 
The winning startup will get a free round trip and accommodation to the greatest startup summit in Southeast Asia, Techsauce Global Summit 2018!  There, the South Korean winner will get to showcase their startup with a free booth to over 10,000 participants from over 30 countries that include VCs, corporate representatives, and members of the media.  They will then step on stage to compete against other 19 startups for the grand prize and title as this year's Techsauce pitching champion.
Why South Korea?
There is no denying that South Korea has been pretty successful in spreading its K-Pop culture and technology.  When it comes to its startup ecosystem, it is definitely growing fast, but at the same time faces familiar challenges that other countries face as well.
South Korea has already up to 30,000 startups since 2017 that employ over 100,000 employees.  This is a big jump from 2,000 two decades ago.  Like other ecosystems it is all about changing the traditional mindset of climbing the corporate ladder into an environment that is tolerant to the risks of entrepreneurship to find innovation success. 
Both the private and public sectors have taken steps for this transition with the government already coming up with the Accelerator Investment-Driven Tech Incubator Program for Startups (TIPS) and private companies such as Samsung's C-Lab Space or Naver and their Startup Alliance. 
Funding took off in 2014 jumping from $71 million in funding in 2013 to $949 million in 2014.  Peaking at $1.8 billion in 2015, it is now at around $500-$600 million per year.
There are over 50 co-working spaces in Korea and over 100 accelerators, incubators, and Innovation Centers.
Challenges for South Korea
Just like other ecosystems South Korea faces the challenge of changing old mindsets and creating the right balanced environment that fits the country for the best potential growth.
Just like other Asian countries, the opinions of elders means a lot.  Young South Korean graduates face the challenge of satisfying their parent's wishes for them to have a secure job in big tech corporations such as Samsung.  The same thing goes when working with investors that are "old wealth" who are backed by real estate and family inheritance.  Most old time investors do not have a clear picture of startups.  So time is needed to educate.
With such a big market that has one of the world's biggest Internet usage, Korean startups tend to cater to the domestic market rather than look outside too.  So even though the country has had some successful unicorns such as e-commerce startup Coupang and mobile startup Yello Mobile, there still needs to be more success stories to convince people that it is worth giving up the comfort of their 9 to 5 jobs. 
Techsauce Roadshow South Korea
Techsauce knows the importance of connecting and supporting others when it comes to building strong ecosystems and this is why are are excited to old our pitching event in Jeju!  Our partner startup incubator J-CCEI says it is ready for action!
What can we expect at the Techsauce Roadshow 2018 in South Korea?
J-CCEI: Techsauce Roadshow 2018 in South Korea will be an exciting event for guests to watch various startups get grilled by a group of experts about their business model and global expansion potential. The judges will consist of J-CCEI(the public organization creating a startup ecosystem in Jeju, South Korea), Primer(South Korea's first accelerator), L-evator(SEA Market entry advisory company), and N15 (South Korea's Hardware accelerator).
It is also an opportunity to watch Korean startups pitch and compete for the Techsauce Global Summit grand prize. After the pitching sessions, there will also be a networking session for you to form new connections with those from various backgrounds.
The staff of Techsauce will also be attending the event to share about Thailand's startup ecosystem. It will be a good opportunity for Korean entrepreneurs who plan to expand their business in Thailand to learn and ask any question they have about the local market.
What does a startup need to show in order to win the Techsauce Roadshow 2018 pitching contest in South Korea?
J-CCEI: We will evaluate the companies based on a number of factors.
1. Quality of main product / service: market differentiation of main product / service, future development plan of main product / service and team expertise/ experience.
2. Marketability of main products / service: total addressable market size, business model, business plan and growth potential.
3. Global expansion capability and marketability: understanding and strategies for target market, readiness and related experiences in Thailand and other Southeast Asian Markets.
The companies that will be pitching at the roadshow are expected to present all evaluation factors as stated above during the allocated presentation time.
Join Techsauce Roadshow 2018!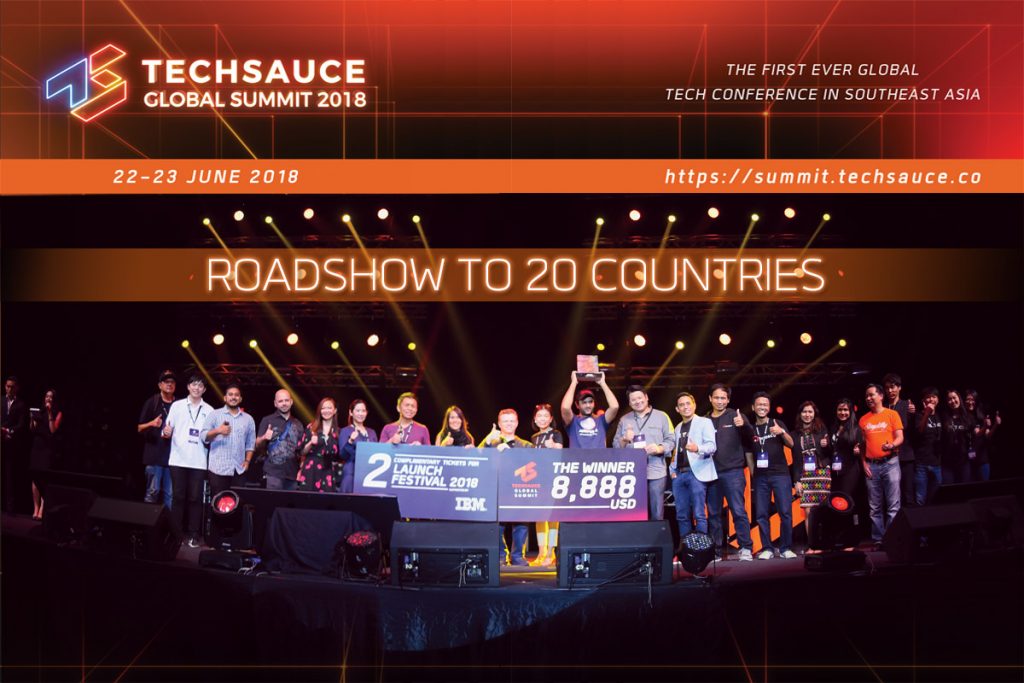 The roadshow is not over!  This year Techsauce has expanded the roadshow to over 20 countries.  To find out more about where we are going next check out https://summit.techsauce.co/roadshow/
Be the future at Techsauce Global Summit 2018!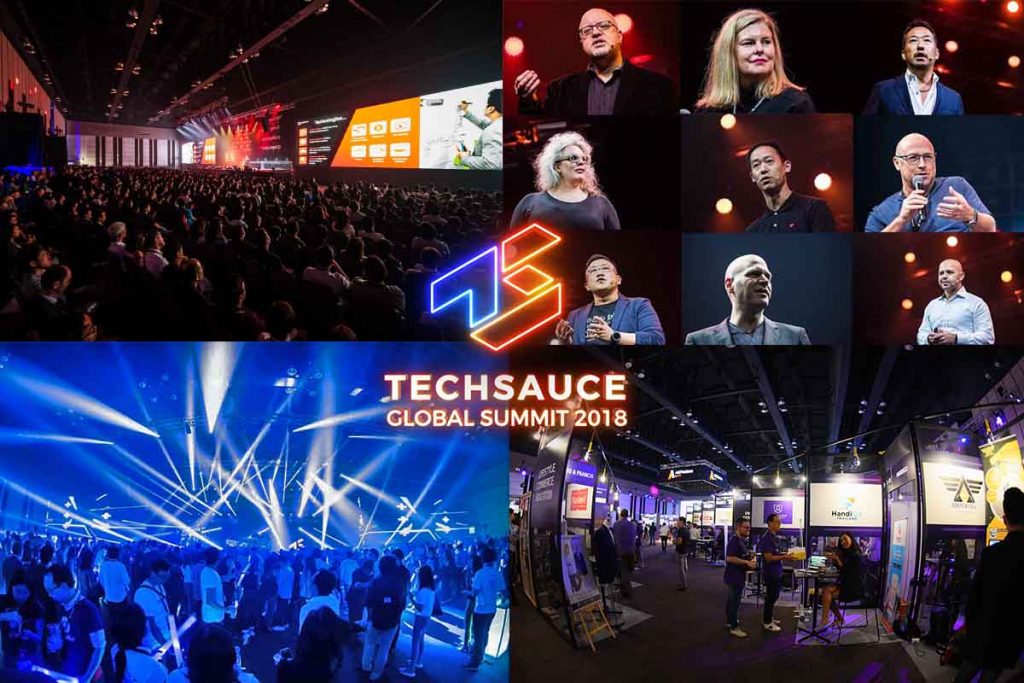 On June 22-23, 2018 Techsauce Global Summit 2018 is set to light up Bangkok with the biggest tech startup event ever in Thailand and in Southeast Asia!  VCs, corporates, members of the media, and startups big and small will gather to exchange ideas and make deals.  Join us by going to https://summit.techsauce.co/
See you there!
Reference:
Yoon, John. (2018, January) South Korean Startup Ecosystem Retrieved from http://startupradar.asia/south-korean-startup-ecosystem/