Google for Startups Accelerator: Southeast Asia is a three month online accelerator program for high potential, early stage tech startups across the Southeast Asia region (Indonesia, Singapore, Malaysia, Thailand, Vietnam and the Philippines) and Pakistan. And this year, we're looking particularly for startups who are solving for the challenges we face today: whether that's startups looking at new healthcare, education, finance or logistics solutions in light of social distancing restrictions; using AI , ML or data analysis in meaningful ways; or using technology to make the world more inclusive for the elderly or people with disabilities.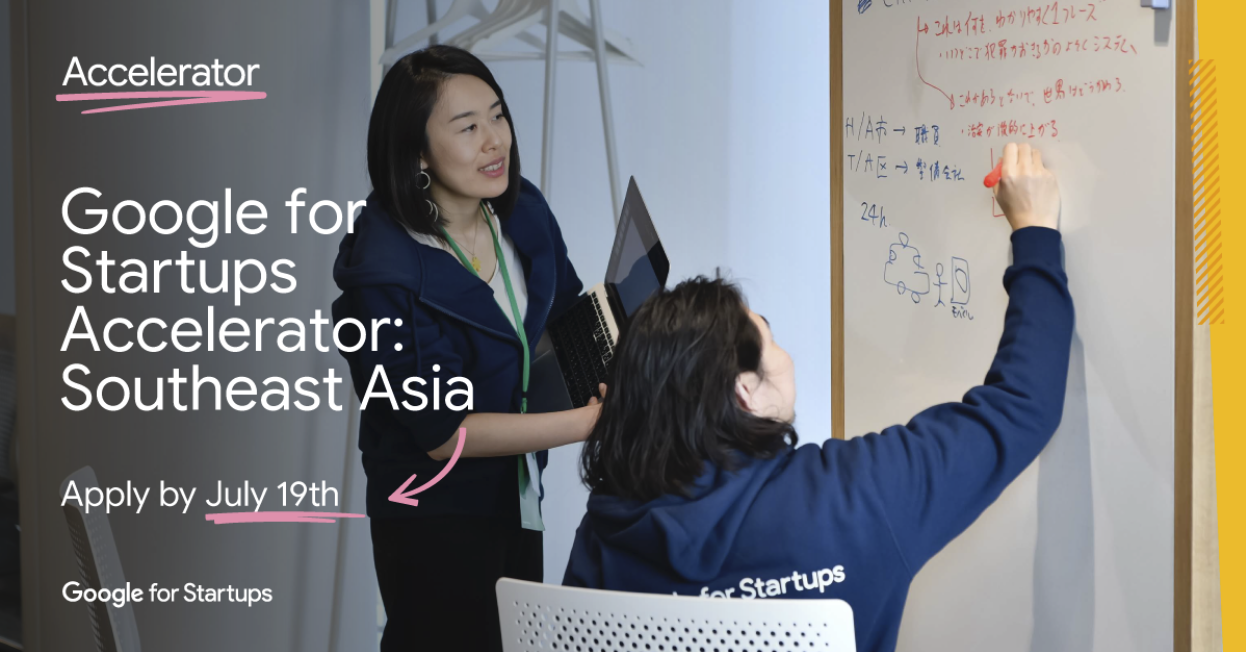 This program continues their longstanding commitment to help startups solve specific, technical challenges with Google support and resources. As part of the Google for Startups Accelerator, selected founders outline the top challenges their startup is facing, and are paired with relevant experts from Google and the industry to solve those challenges. Participating startups receive deep mentorship on both technical and business challenges as well as connections to relevant teams from across Google and its network of industry partners. In addition to mentorship and technical project support, the accelerator also includes deep dives and workshops focused on product design, customer acquisition, and leadership development for founders.
Program Benefits
Startup teams accepted into the accelerator must be able to commit to a three months online accelerator program that includes a one week bootcamp, a one week sprint, graduation bootcamp and regular high touch mentoring sessions with mentors.
In this program, startups will receive:
Equity-free support from Google.
Access to Google's global network of experts and top local mentors
Support with technology, product, design, growth (including fundraising), and leadership training
Inspirational keynote talks, panel discussions, and workshops with relevant experts
Membership in a collaborative, supportive alumni community.
The application period is from 24th June to 19th July 2020 and you may submit your application here.