Thailand is experiencing a growing demand for electricity in households and manufacturing sectors. To address this, the energy sector is shifting towards efficient and renewable energy sources while prioritizing environmental and social sustainability. Innovation plays a vital role in this energy transition.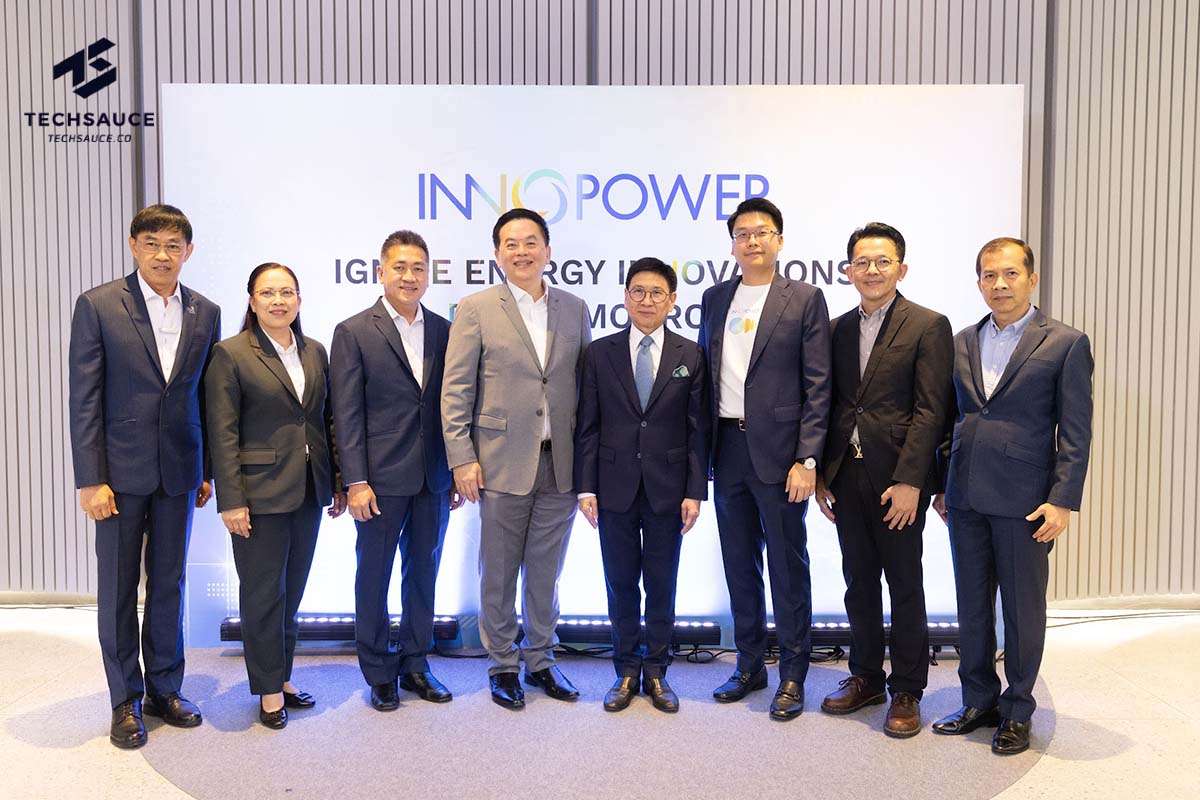 At the launch event, INNOPOWER the Ignition Begins, Mr. Kulit Sombatsiri, Permanent Secretary of the Ministry of Energy, announced Thailand's commitment to becoming a net-zero emission society by 2065. The government has implemented the National Energy Master Plan to achieve this goal, relying on organizations like INNOPOWER to drive the transformation.
INNOPOWER Company Limited, jointly owned by Electricity Generating Authority of Thailand (EGAT), RATCH Group Public Company Limited, and Electricity Generating Public Company Limited, has been established as a flagship entity in energy innovation and future technologies. INNOPOWER's CEO, Mr. Athip Tantivorawong, emphasized the company's mission to accelerate the transition to clean energy and promote innovation in the energy and technology sectors in Thailand.
INNOPOWER has strategically invested in global funds and startups, including Turntide Technologies, a US-based startup specializing in energy-efficient smart motor technology. This investment allows INNOPOWER to bring smart motor technology into the Southeast Asian market to enable end users to cut costs and increase efficiency whilst reducing their carbon footprint.
In the field of e-mobility, INNOPOWER has collaborated with EGAT to develop a smart city prototype, featuring an electric bus for public transportation in Mae Moh Power Plant in Lampang. This initiative serves as a model for INNOPOWER's EV Fleet business, providing sustainable transportation solutions to organizations and private sectors.
As a premier provider of integrated services in REC acquisition and trading, INNOPOWER has facilitated the exchange of approximately 1.2 million REC units since its establishment in 2022. The company aligns with the government's objective of promoting clean energy usage and aims for steady growth in REC-related businesses.
In 2023, INNOPOWER introduces three business units. Firstly, the "Venture Capital" unit specializes on investing in domestic and international energy innovation funds and startups. INNOPOWER has partnered with TRIREC to establish the Energy Ignition Ventures Fund, with a target funding of $80-100 million focusing in decarbonization technology, mobility, and carbon economy.
Secondly, the "Venture Builder" unit aims to develop and test energy innovations in the Electric Vehicle sector (EV), starting with a focus on accelerating the electrification of Thailand's transportation industry. INNOPOWER has introduced Wallbox's EV Charger to Thai EV market.
Lastly, the "Strategic Partnership" unit aims to establish sustainable practices within leading organizations through business partnerships. INNOPOWER assists organizations in achieving clean energy objectives by procuring and trading RECs. The company also offers marketing services to renewable energy power producers and plans to launch a reporting platform of greenhouse gas (GHG) for effective emissions monitoring.
INNOPOWER's vision is to make clean energy accessible and affordable for all individuals, leading Thailand into a new era of clean energy and fostering sustainable economic activities and daily lives.