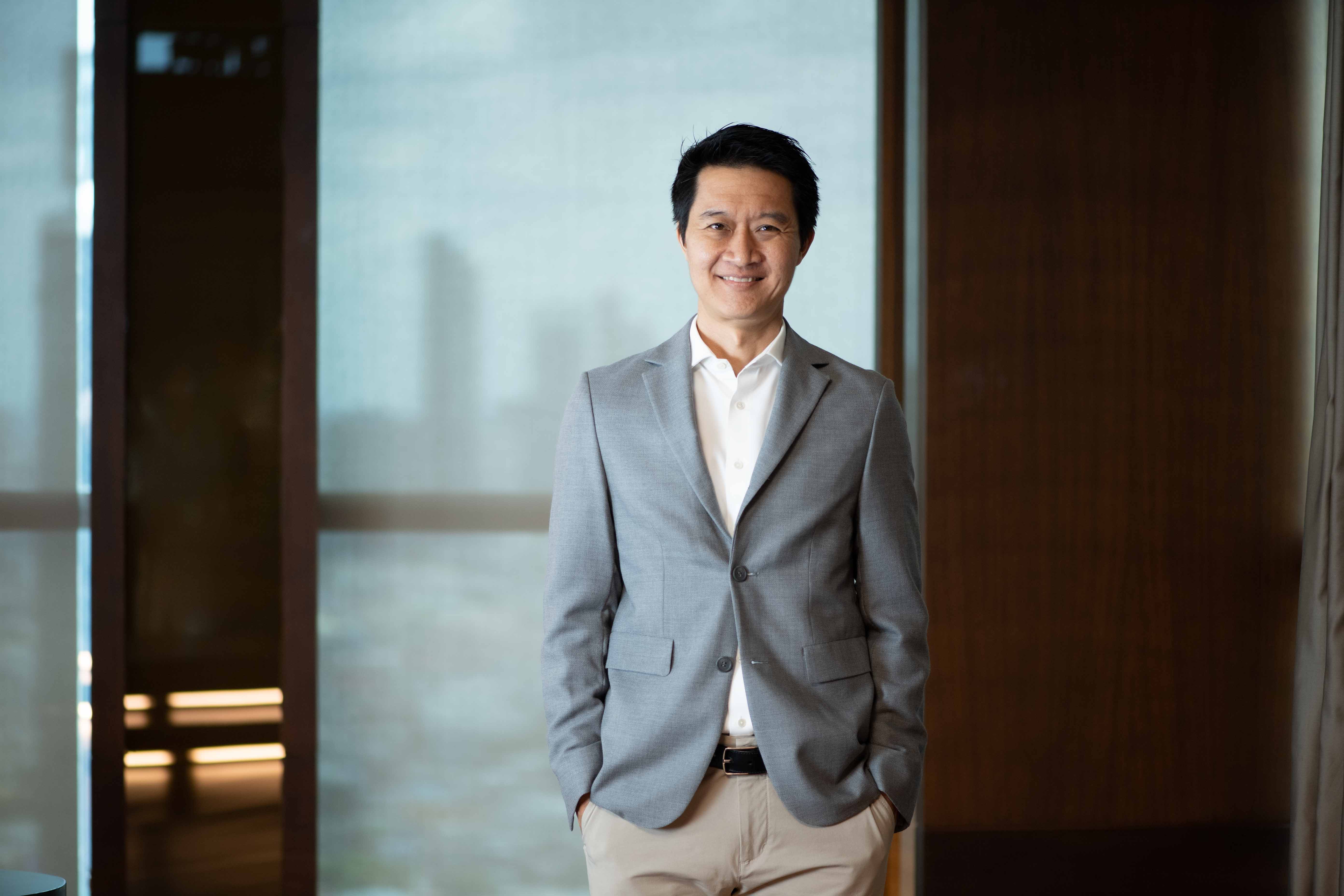 As a leading digital banking service provider, KASIKORNBANK (KBank) has solidified K PLUS to overcome digital disruption through its strategy of building a "Digital Lifestyle Ecosystem" among more than 50 partner brands. This partnership allows K PLUS to take part in customers' everyday life via its partners. Thanks to this synergy, online lifestyle payment via the various features of K PLUS partners has recorded growth of 43 percent YoY. Given that K PLUS can seamlessly meet the digital lifestyle needs of customers, KBank aims to see the number of K PLUS customers reach 15 million within this year. Of this figure, 1.6 million would be new customers, and the total number of financial transactions is expected to surpass 2,900 million.
Mr. Patchara Samalapa, KBank President, said that K PLUS has been upgraded to an important platform in creating a full-fledged "Digital Lifestyle Ecosystem" over the course of three years. In so doing, KBank has used its digital banking capability and expertise in offering complete financial solutions to collaborate with the world's leading business partners, so that their products and services – which are used daily by customers – are linked with K PLUS. The move is intended to allow K PLUS users to purchase products and services from our partners, both online and offline, anywhere and anytime, with greater convenience and security, and without the need to switch screens.
Presently, up to 4 million users log in to K PLUS to conduct approximately 10 million financial transactions per day. This figure accounts for 50 percent of the country's total financial transactions. KBank's important strategic goal is to upgrade K PLUS to a solid and comprehensive platform that can link with and meet the needs of everyone in the "Digital Lifestyle Ecosystem", including customers, leading partners and various businesses. This capacity will provide opportunities for KBank to attract more customers and create new business models. Key strategies to achieve this include:
1) Expanding our networks with leading domestic and global partners, based on the Open Banking API via the 'Powered by KBank' technology linking KBank's services with customers of our partners, so that they can automatically use our services with a single application. Currently, there are over 50 leading brands that have linked their API with KBank's system. They include super apps like Grab and LINE, e-commerce groups such as Lazada and Shopee, giant retailers like Central JD FINTECH and JD Central, energy groups such as PTTOR and Blue CONNECT, as well as educational institutions, such as Chulalongkorn University's CU NEX Project.
2) Maximizing the potential of Kasikorn Business-Technology Group, or KBTG, in developing various technologies on K PLUS and building a network of technological partners affiliated with KBank. In addition, KBank and KBTG have established the technological infrastructure with the potential to securely store a huge amount of financial transaction data and thus support the anticipated growth of K PLUS.
3) Creating new opportunities for K PLUS through connection with financial innovations created by KBTG to grant KBank access to customers' preferred lifestyles, for instance, the KhunThong Social Chatbot on the LINE platform which helps to manage micro-transactions, and in so doing, meet the demands of younger generations who have an affinity for setting up LINE groups to participate in activities like sharing meals, saving money for travel, etc. Customers can link their K PLUS account to KhunThong to better manage their team savings.
Recently, KBank unveiled K PLUS's newest documentary-style commercial under the concept "#reallife real living, experience the authenticity of a K PLUS user's life" – to solidify K PLUS as a brand that permeates every aspect of real life, and to stay ahead through collaboration with world-class platforms that continually develop new features to deliver convenience, ease, security and uninterrupted services to their customers' lives, both online and offline. These features correspond to New Normal lifestyles wherein a majority of people have switched to online shopping, online food delivery and online gaming, altogether avoiding the use of physical cash. Notable transactions include funds transfer/payment by QR code sharing via LINE, online shopping via Facebook Messenger, top-up for the super app, Grab, and Garena game top-up via www.termgame.com. Online lifestyle payment via these features has grown by an average of 43 percent compared to last year, with a volume of 394 million transactions from January to October 2020.
KBank has set a target of 15 million K PLUS users, including 1.6 million new users, and a total volume of 2,900 million financial transactionsof every category, by the end of this year.