One of the key educational news in the previous month is the announcement of the Times Higher Education World University Rankings by Subject 2022. There are 6 Thai universities ranked in the first 1,000 universities in physical sciences, and the first place of Thai universities is King Mongkut's University of Technology Thonburi. KMUTT ranks between 501st to 600th of the world for two consecutive years.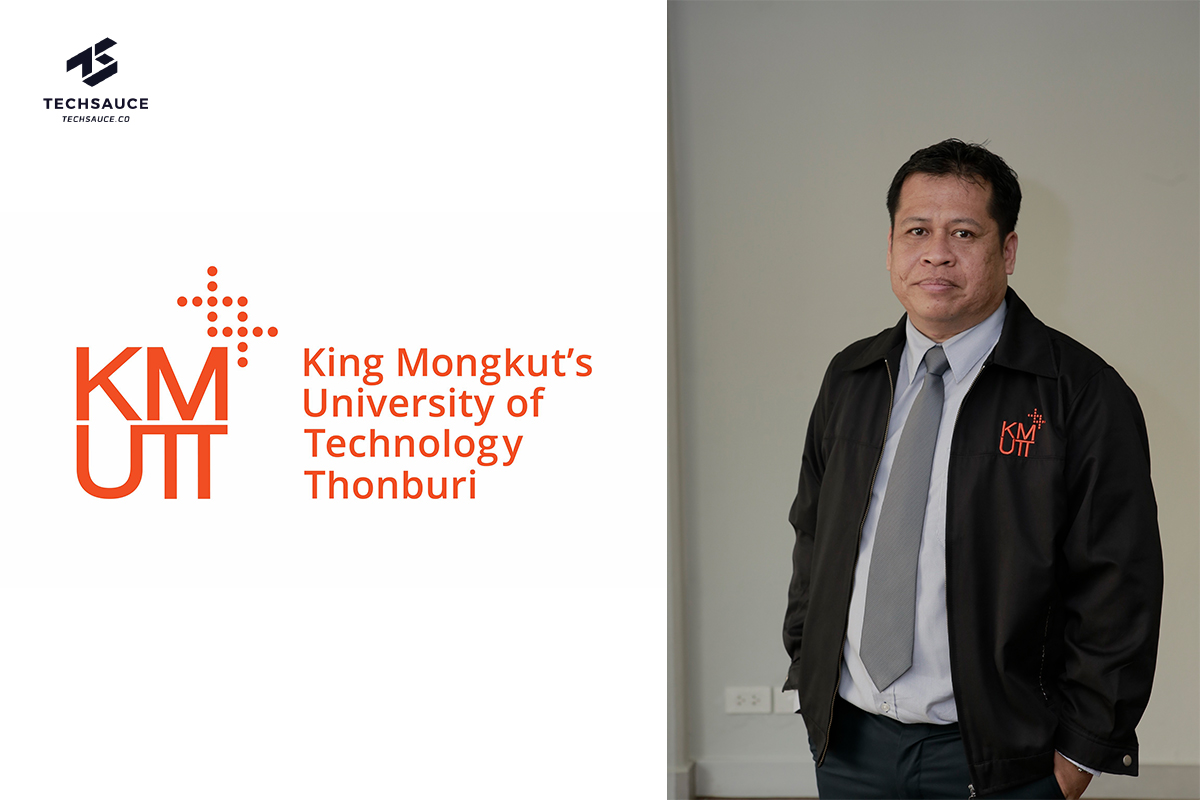 A significant part behind this success is the hundreds of academic publications of Professor Dr. Poom Kumam, a lecturer of the Department of Mathematics, Faculty of Science, the author of Fixed Point Theory, and a lot of citations thereto.
Fixed Point Theory is a significant field of functional analysis capable of being applied to find optimal solutions to equations or minimum problems. This theory also supports the explanation of finding solutions and applications in solving difficult equations, e.g. problems in the fields of applied mathematics, physics, chemistry, biology, and several fields of applied sciences. According to the information from THE, in the preceding two years, the published papers concerning the Fixed Point Theory of Prof. Dr. Kumam are above 150 papers.
Prof. Dr. Kumam, stated that his works are theoretical research of which great importance is internationally placed because these theories would be cited in basic research to provide academic accuracy and be recognized. Eventually, these basic researches would be further developed to the works benefiting humans and socials.
"This research was not learning the contents of any textbooks but aiming to create new knowledge. It began from creating a theory to be exhibited and after it is recognized, it would be cited by academics due to its value. Finally, it becomes actual application such as the development of software to sharpen videos from CCTV system adopts the Fixed Point Theory, reiteration, and estimation to obtain the base data for creating the calculation equations. Without original theory, the research would be difficultly recognized and effectively developed", said Prof. Dr. Kumam.
In addition to the Fixed Point Theory which is Prof. Dr. Kumam's research published and greatly cited, another factor leading to KMUTT's first place of Thai universities in physical sciences is the University's domestic and international academic network.
"Forming the Fixed Point Theory and Application Research Group to provide each other with academic support for the dissemination and publishing purposes in the preceding years explicitly led to the higher number of the physical science papers written by KMUTT lecturers in the last 3 years. Additionally, the meetings, conferences, cooperation with international research and educational institutes, and inviting well-known foreign lecturers to provide lectures, attend the conferences, mutually conduct research with us, including the cooperation for research in more than 15 countries have resulted in our 9 Thai and foreign post-doctoral researchers, above 30 foreign doctoral students, and above 30 doctoral students conducting co-research overseas. All of these resulted in KMUTT securing the top score of ranking in physical sciences two years in a row"
Academic achievement of theoretical research received support by various sectors, i.e., the fund from the University, Petchra Pra Jom Klao Doctoral Scholarship, Thailand Science Research and Innovation (TSRI) (formerly known as The Thailand Research Fund (TRF)) who have provided research scholarships to create new knowledge, and other entities, resulting in the KMUTT's establishment of the Center of Excellence in Theoretical and Computational Science or TaCS-CoE.
"I wish the TaCS-CoE to be a recognized institute and provided with cooperation in the points or issues concerning theoretical science from domestic and international institutes and entities to provide persons talented and interested in this type of academic work with a space to produce great works. Meanwhile, it would be a unit producing talents in calculations not only good at theories but capable of applying their works to improve other works", Prof. Dr. Kumam, the Director of TaCS-CoE, concluded.
A researcher who has produced internationally recognized works and formed the Fixed Point Theory and Application Research Group rendered KMUTT to be the first place university in physical sciences for two consecutive years (2021 and 2022), this may insist that the emergence of the TaCS-CoE would definitely secure reputation and benefit the institute and country in the years to come.