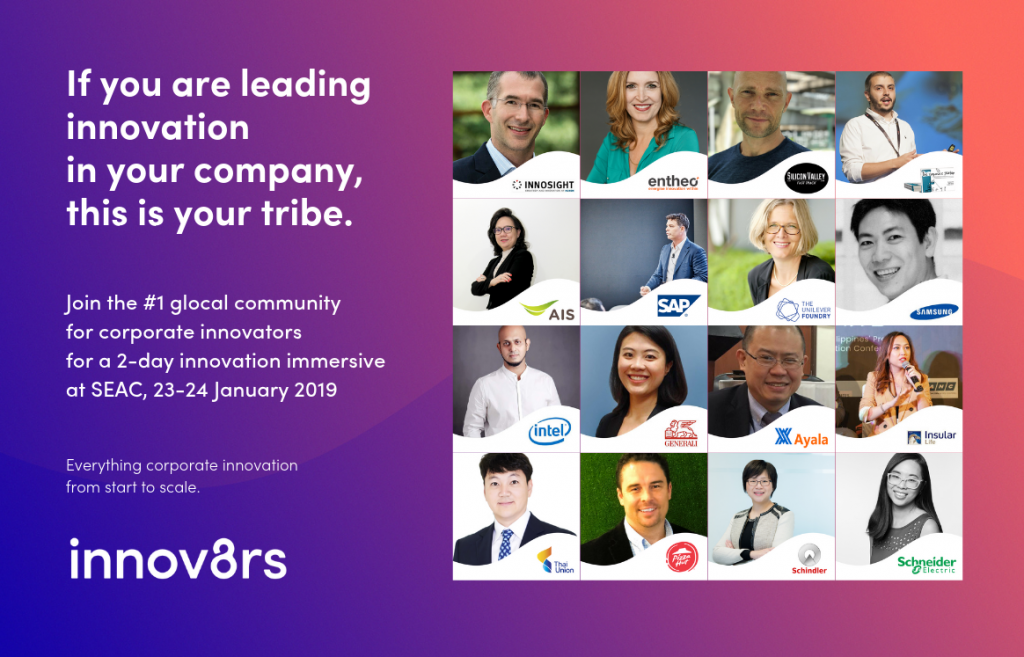 Most C-Suite surveys reveal that over 70% of leaders say that innovation as the most important capability for the future sustainability of their companies, according to The Innovation Made Tangible Report for 2018.
In reality, there is a major gap between that belief and executives actualizing innovation within their organizations.
Research conducted by the Harvard Business School of over 5,000 board members from around the world, found that "overall, innovation does not rank as a top strategic challenge for the majority of boards." While directors are certainly acutely aware of the threat of disruption, the lack of board-level engagement in the innovation process represents a major blind spot.
The Harvard study found that "fewer than 30% of respondents. . . see innovation as one of the top three challenges their company faces in achieving its strategic objectives, and just 21% think that technology trends are a major strategic challenge." In fact, innovation ranked fifth, trailing behind more conventional concerns like attracting top talent and dealing with regulations.
Most innovators would agree that true success from innovation efforts is only possible with visible commitment and dedicated support from the top. So, we asked some of the experts and innovators featured on stage at Innov8rs Bangkok (23-24 Jan 2019) to share their experiences around these two key questions.
How can you find out if your executives are serious about innovation or just paying lip service to the buzzword of the day? How can you work with your executives to make innovation a tangible and integral reality in your organization?
Show And Tell – Kapil Kane (Intel)
Find out what leaders care about, what their pain points are and show them how the innovation you are doing is contributing directly to what they care about (e.g. revenue, company perception) or alleviate their pain points (culture, org health etc.). There is more than one way to tell your story and you need tailor the way you tell it based on who is listening. It will make an impression on them if you show them how your program helps them achieve their goals.
You can't communicate enough. Don't be shy; talk about your achievements and those of your innovators. Release newsletters, create posters, write articles, and blogs. Use multiple channels. Communicate inside and outside organizations. Release a regular impact report (nothing fancy, a few bullets points would do) that shows how your innovations/ programs are making an impact on the business as well as culture. How leaders perceive your program is more important than the facts and figures you present during quarterly updates.
Regularly create opportunities for leaders to be a part of your program. We run two batches of acceleration per year and we bring together senior leaders at the start of the batch to help us select projects and again at the end of the batch during the demo day.
There is no better way to engage the leadership than actual show and tell. What you touch and feel, you remember much better than what you hear and see on a PowerPoint slide.
Threat Farming – Dan Toma (The Corporate Startup)
Getting your leadership on board starts with understanding them and the context (company). It's very similar to when you build a new product. You don't just put your head down, build, and then force it on your customers. In the same way, one of the first clients of an innovation project (or talking further even a full transformation) is your boss, his boss, the CEO, and the board.
A study made by Nobel Prize winners Daniel Kahnemann and Amos Tversky on cognitive and social psychology, which later was published in the book 'Choice, Value and Frames', notes that if you present a phenomenon to a group of individuals as a threat, it sparks a far more intense and energetic response than if the same phenomenon is presented, to the same group, as an opportunity. Other researchers such as, Jane E. Dutton and Susan E. Jackson, have presented similar findings in their research on organizational behaviour.
Therefore, in an enterprise setting, after a new venture or product idea is generated and the upper management's buy-in is required for the development to start, the best way to deal with resource allocation is to frame the new idea as threat.
Moreover, threat framing of a new business initiative will focus the upper management on using already existing resources, hence the implementation kick-off will take place sooner than it would have if new resources were to be acquired first.
Harvard Business School professor Clark Gilbert suggests that another upside of threat framing is that it creates contraction of authority – paramount to short iteration cycles (centerpiece of the agile development process).
Note that once the actual implementation process of the newly generated ideas commences, the mindset of the implementation manager should shift from threat to opportunity. Only if this shift occurs can the implementation team be flexible in the execution process – flexibility is required when building a new business using the Lean Start-up & Customer Development methodologies.
Create Your Tribe – Angela Bee (Schneider Electric)
At Schneider Electric, innovation is in our DNA; we called it #InnovationAtEveryLevel. The responsibility of innovation goes beyond the leadership team. Everyone in the company needs to be innovating in order to survive and add value to customers.
In my experience, sponsors are key. Sponsors believe in what you're doing and champion what you do. Locally, in the Pacific Zone I have four executive sponsors championing our innovation efforts, including our Zone President who I meet with monthly. They have been pivotal in shaping and executing our innovation framework.
Of course, you are the role model. You need to walk the talk and people will respect you for it. I began my innovation journey attending almost 50 hackathons before becoming the Innovation Lead at Schneider Electric. I had also been running Hackathons Australia for a few years and initiated a couple startups whilst still doing my "day job." These experiences have shown to others that you don't need to be digitally savvy or have studied entrepreneurship to be innovative – everyone has the ability to learn!
I have found it's essential to create your tribe and nurture them. So, gather a support network you can collaborate with and turn to for guidance and advice. Within the organization, I've created the 'Schneider Innovator's Network (SIN)' consisting of self-identified early adopters and influencers.
These are people who are passionate about innovation. When we conduct experiments, ask for opinions, hold events or programs, I know I can count on support from this group.
Do focus on the 'why': Schneider Electric exists because we believe access to energy is a basic human right. Why do you do what you do? This is how you build momentum, gain your followers and deliver results.
Join the conversation with Kapil, Dan, Angela and 25+ more speakers, plus a curated tribe of innovators from different companies and industries at Innov8rs Bangkok, 23-24 Jan 2019.
* Special deal for Techsauce and HUBBA community members: $500 discount on your ticket with code 8-HUBBA500