LINE TV announces its vision for 2019-2021 to become the online TV platform of choice for all Thais, with focus in 2019 to reach nationwide audiences with new content and distribution
LINE TV ranks no.1 for TV re-runs, since 2017, attracting 65% of online audience base for re-run content
LINE TV users watch LINE TV, like they watch TV, with reach at 60% and daily time at 75% of TV viewers
Advertising spend on LINE TV grows over 100% year-over-year, and peaked at 400% growth in Q4 2018. Top advertisers include global beauty and FMCG brands
LINE TV, Thailand's leading online video platform, reveals this year's business strategy at its LINE TV NEXPLOSION 2019 annual event. With its position as Thailand's 'Online TV' service, LINE TV offers quality TV re-run and original content that audiences can watch online anywhere, anytime, all for free. The service's content line-up includes TV drama and entertainment, variety shows, and original series sourced and/or produced with the country's leading TV stations and producers.
With its ever expanding viewership, growing on average 80% year-over-year play-view, LINE TV is also an industry leading advertising platform for marketers. In 2018, advertising statistics via the platform revealed 2x higher ad view rates and 2x consumer purchase intent compared with the industry average. These performances have attracted advertisers to LINE TV, with advertising spend growing on average over 100% year-over-year growth since service launch.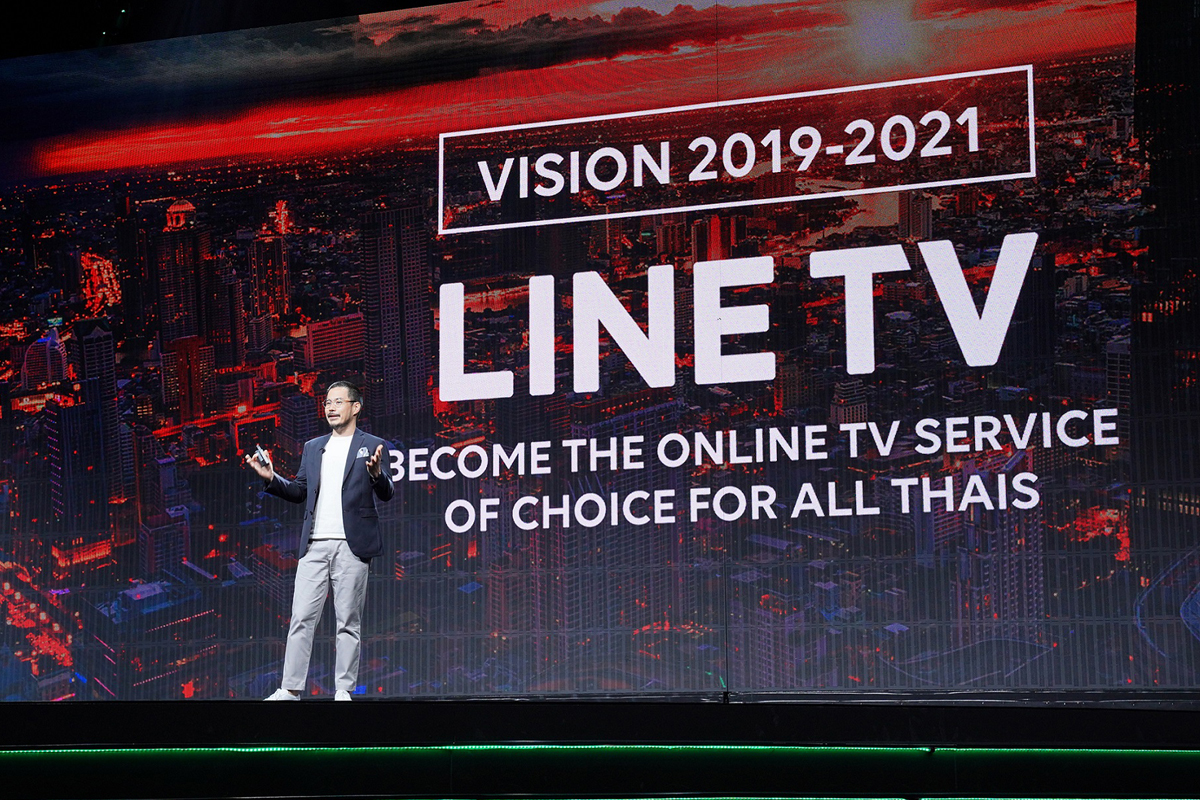 Kawin Tangudtaisak, Content Business Director for LINE Thailand, said that in wake of media industry disruption, LINE TV has been supporting the TV industry with its views contributing to higher TV ratings, and the content eco-system in Thailand through investments and co-production. Four years after its launch in late 2014, LINE TV is now a leading online quality video platform in Thailand and no.1 for TV re-runs. With usage statistics approaching that of with traditional TV, LINE TV users are  highly engaged viewers. Hence, content providers and brands alike now turn to LINE TV as a platform to reach the next generation of 'mobile-first' TV audiences and consumers (49% of viewers now watch TV content via their mobile devices). Its original content was also acknowledged regionally at the Asian Television Awards 2017/2018, recognizing LINE TV as the only online video platform on stage, and the quality of its content on par with TV production.
"LINE TV is a curated, TV-like quality content platform. We offer faster, more complete, more variety TV re-runs, not to mention exclusive original content, all in an app that is very easy to use. Above all, the content can be accessed without users having to pay any fees at. Put simply, 'LINE TV = Online TV',  with reach now covering 60% of the 55M traditional TV users base and active watch times approaching almost 2 hours daily  ," said Kawin.
At NEXPLOSION 2019, LINE TV also announces its vision for 2019-2021 to become 'the online TV platform of choice for Thais'. One of the most important strategies is to be able to capture the interests of audiences nationwide with TV re-runs, originals, animation, and music content, all delivered via a personalized experience. To strengthen TV re-runs leadership, LINE TV is joining hands with new partners such as Channel 8 and PPTV, while strengthening existing relationships with One31, GMM TV, Kantana, Nadao Bangkok, and Channel 3, to name a few, to offer more diverse and exclusive content to a growing audience-base. Across LINE TV Originals, new content collaborations with top industry producers include, but are not limited to, 'Great Men Academy', a drama series with Nadao Bangkok and 'Infinite Challenge Thailand', an adaptation of a popular Korean entertainment show, with Workpoint. Other key strategic focus areas include popular animation content to cater to male audiences, and original music albums, series, and concerts, with particular focus on 'Luk Thung' (country) artists.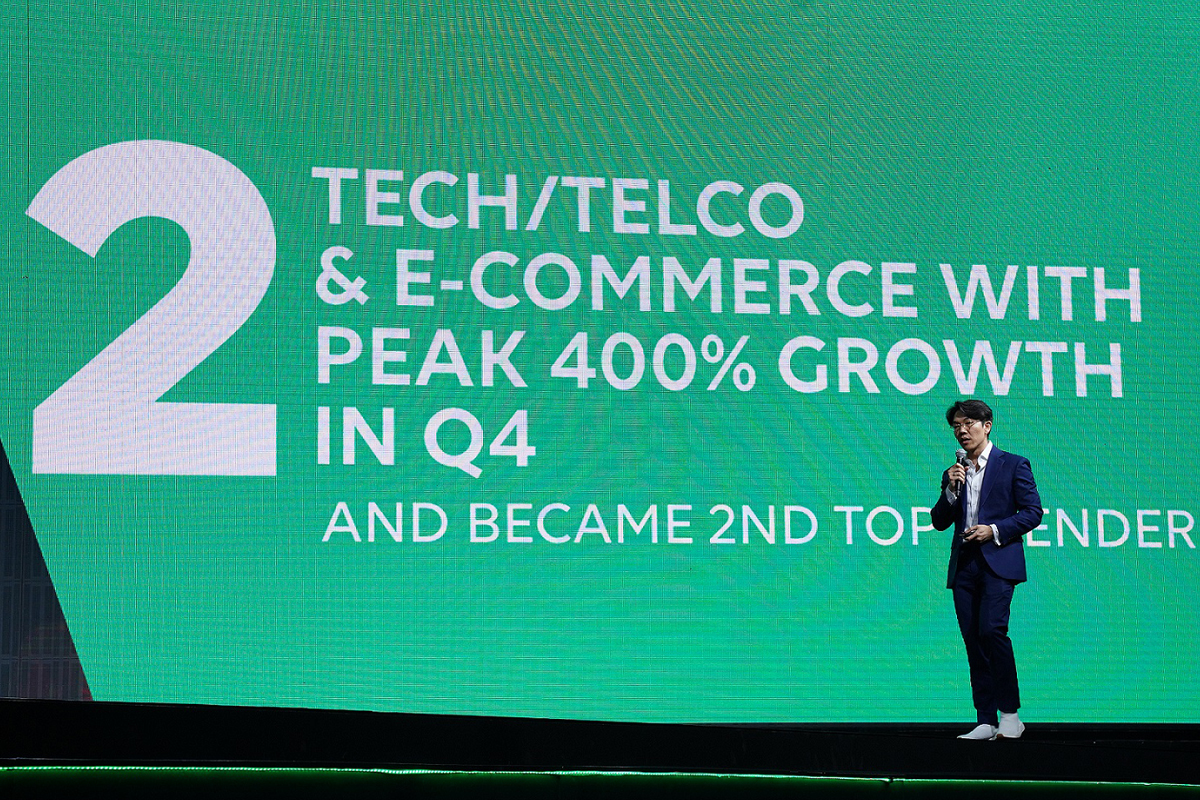 Norasit Sitivechvichit, Commercial Director of LINE Thailand, also unveils Thailand Movement 2018 to announce new ad products to enable marketers to better drive attention, not only reach, of target audiences.
"According to a survey by Kantar Milward Brown 2019, LINE TV is now the 'Top of Mind Online TV Destination' for Thais. With LINE TV's focus on offering only quality content, audiences therefore watch content on the platform actively, and also watch ads just like how people used to watch TV in the past. This 'active watching' yields 2x ad performance versus the industry in terms of complete views and viewability." said Norasit.
In 2018, global brands of beauty and hygiene products spent most on advertising with LINE TV growing 100% from 2017. They were followed by products in tech/telco and e-commerce with 40% growth. Advertising spend on LINE TV peaked in Q4 2018, growing 400% year-on-year.
For 2019, LINE TV is introducing new products and placements for all types of TV and digital ads, including product placements, VTR, pre-roll and post-roll. Post-roll ads typically generate 20% higher complete views compared with other ads – hence, further addressing needs of marketers for greater audience attention. Most importantly, LINE TV is the only online video platform with scale in Thailand that can attract all advertisers safely with 0% brand risk.