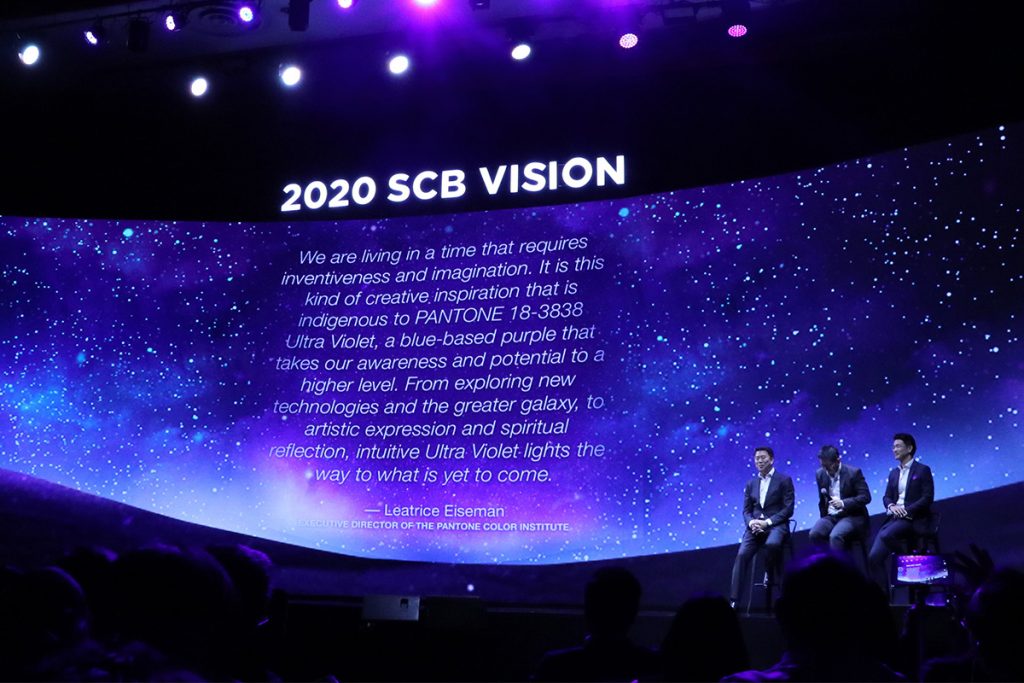 Siam Commercial Bank's ongoing strategic transformation will speed ahead in 2018 as the Bank enhances its operations and strengthens its capabilities so as to become a new and improved platform for its customers. Driven by technology, this broad and deep transformation will help SCB stay ahead of the banking industry's digital disruption and achieve greater responsiveness to clients' changing needs.
In 2018, SCB will apply a "Going Upside Down" strategy to drive the organization forward in a fast yet balanced manner.  This strategy centers on improving performance via five key approaches: Lean the Bank, High-Margin Lending, Digital Acquisition, Data Capabilities, and New Business Model (Bank as a Platform). The Bank will adjust its working style, adopt new technologies to enhance efficiency, and groom its staff by giving them new capabilities and skills, thereby ensuring that SCB achieves its aim to serve as "The Most Admired Bank"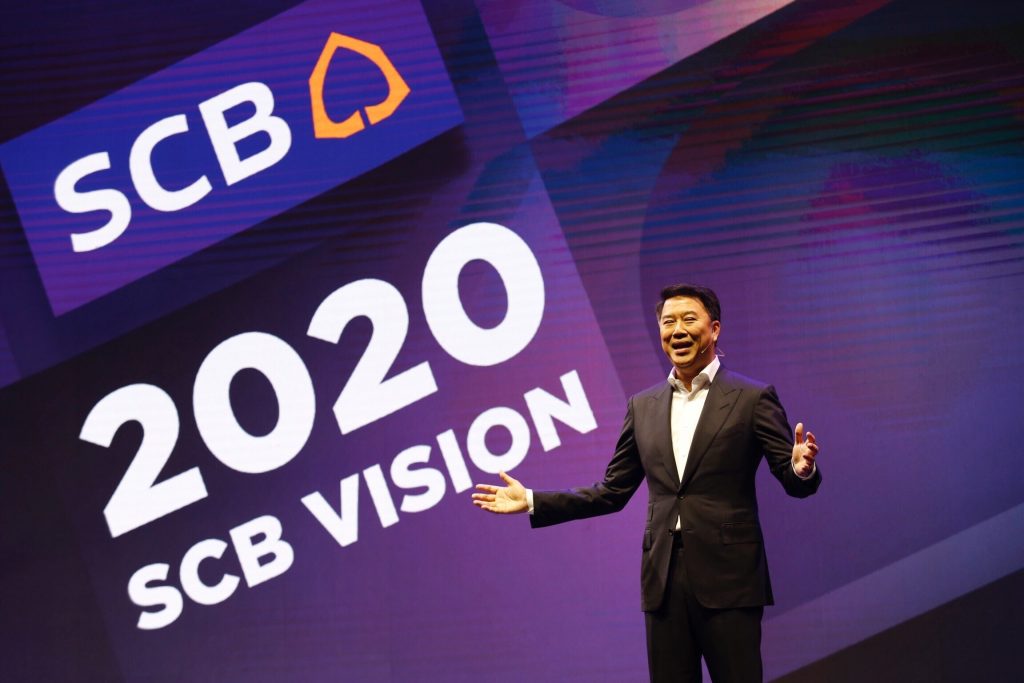 President and Chief Executive Officer, Mr. Arthid Nanthawithaya , said that commercial banks cannot avoid making significant changes in how they provide financial services, given stiff competition within the industry and the coming global impact of new financial technologies, or fintech.  As consumers increasingly embrace technology, fintech platforms and companies are becoming major competitors to banks.
A remarkable change will be seen in the Bank's income structure. Formerly, SCB might earn around 30% of its total income from service fees, and 70% from interest.From now on, however, fee-based income earned from staff services will gradually decline. The arrival of new technologies will play a significant role by considerably decreasing the cost of providing customer service. As such, 2018 will see SCB adjust its business approaches and strengthen its efforts to be the bank that customers most admire, with the services that they most wish to rely upon.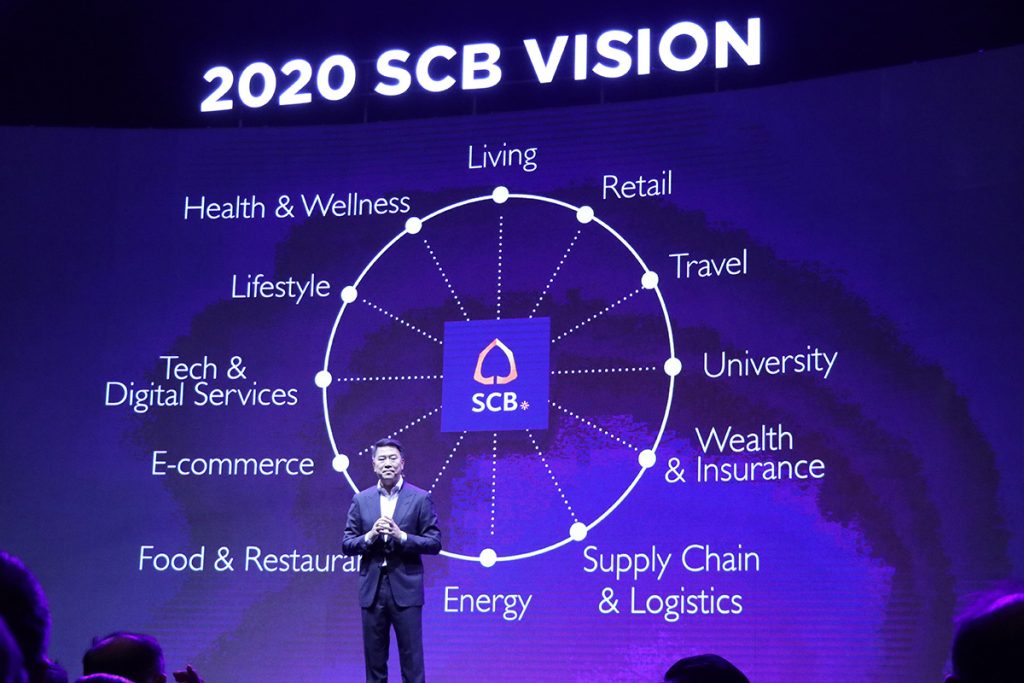 During 2017, the Bank made substantial progress in revamping its organization under its strategic "SCB Transformation" project. This effort emphasized transforming the Bank's foundations via three core processes:
Upgrading technology for the digital age. The Bank enhanced the capabilities of its technology platform, especially by enhancing services via its new mobile banking tool, the SCB Easy App. With its impressive customer experience, SCB Easy provides more than financial transactions so as to serve as a general lifestyle application. SCB also applied new technologies in its own operations. The Bank continued to help nurture the arrival of a cashless society by developing a payment system using the Bank of Thailand's QR Code system.
Improving the workflow process at every stage with greater technological support so as to maximize efficiency.
Opening future-oriented service centers to provide the most impressive customer experience. The Bank launched four distinct models of service center, each specializing in a different purpose: SCB Express, SCB Investment Center, SCB Business Center and SCB Service Center.
To differentiate its services, SCB has overhauled its work approaches by restructuring the Bank and companies under its umbrella. The new structure will facilitate innovative thinking and improve implementation. The Bank established a new technology arm, Digital Ventures, and an analytics arm, SCB Abacas, powered by artificial intelligence (AI). The restructuring will also facilitate efforts to work with various partners.
As for business performance targets in 2018, SCB is strongly determined to become a platform connecting all segments of society together. To this end, the Bank's "Going Upside Down" strategy will embrace the changes in consumer behavior driven by increasing adoption of digital technology. This will  lead to an abrupt change in the customer service process. Under the strategy, five significant performance approaches will be adopted, including Lean the Bank, High-Margin Lending, Digital Acquisition, Data Capabilities, and New Business Model (Bank as a Platform).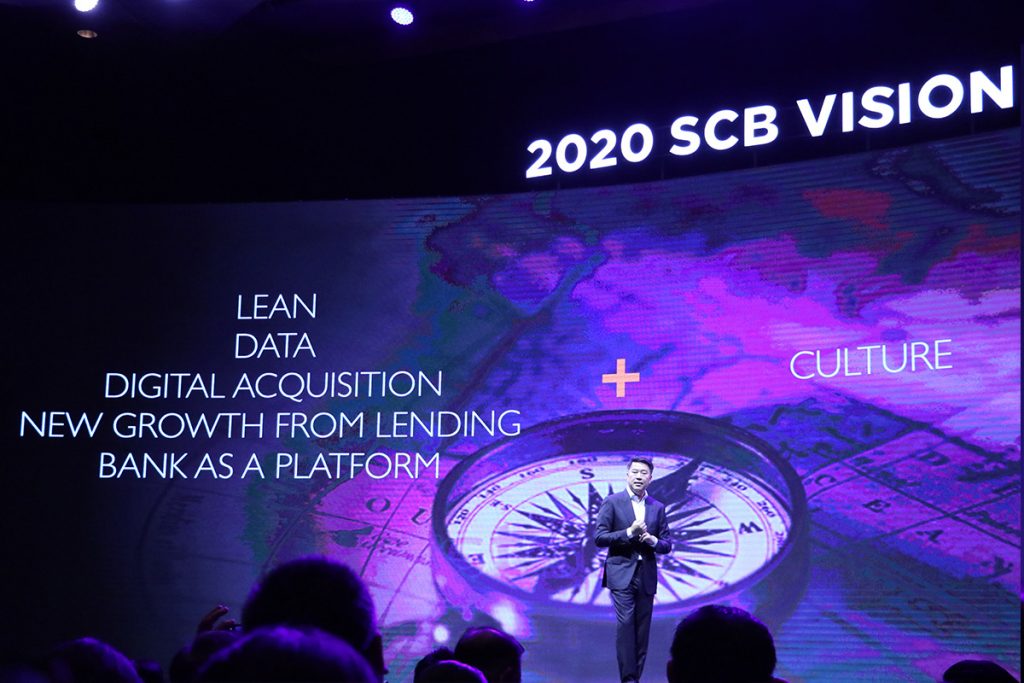 In this regard, the Bank's main income will continue to come from three core businesses: business loans, consumer loans and wealth management. But SCB will change how it runs these businesses by relying more on technological support and the enhanced skills and capabilities of Bank staff, especially in interaction with customers. The Bank will transform its wealth management business, aiming to expand the customer base significantly.
SCB's ultimate goal for the three years ahead is to become a major digital platform propelled mainly by technology and data analytics. With the vision of becoming "The Most Admired Bank," SCB is determined to develop its organization into a digital platform that plays a vital role in the daily lives of clients in every segment, operating its business in a balanced manner for the sake of the stability and sustainability of the nation's economy.