As Thai female entrepreneurs are on the rise, She Loves Tech provides a wealth of resources and a strong platform that will propel Thai women founders and women-impact businesses to the next level (apply at www.shelovestech.org).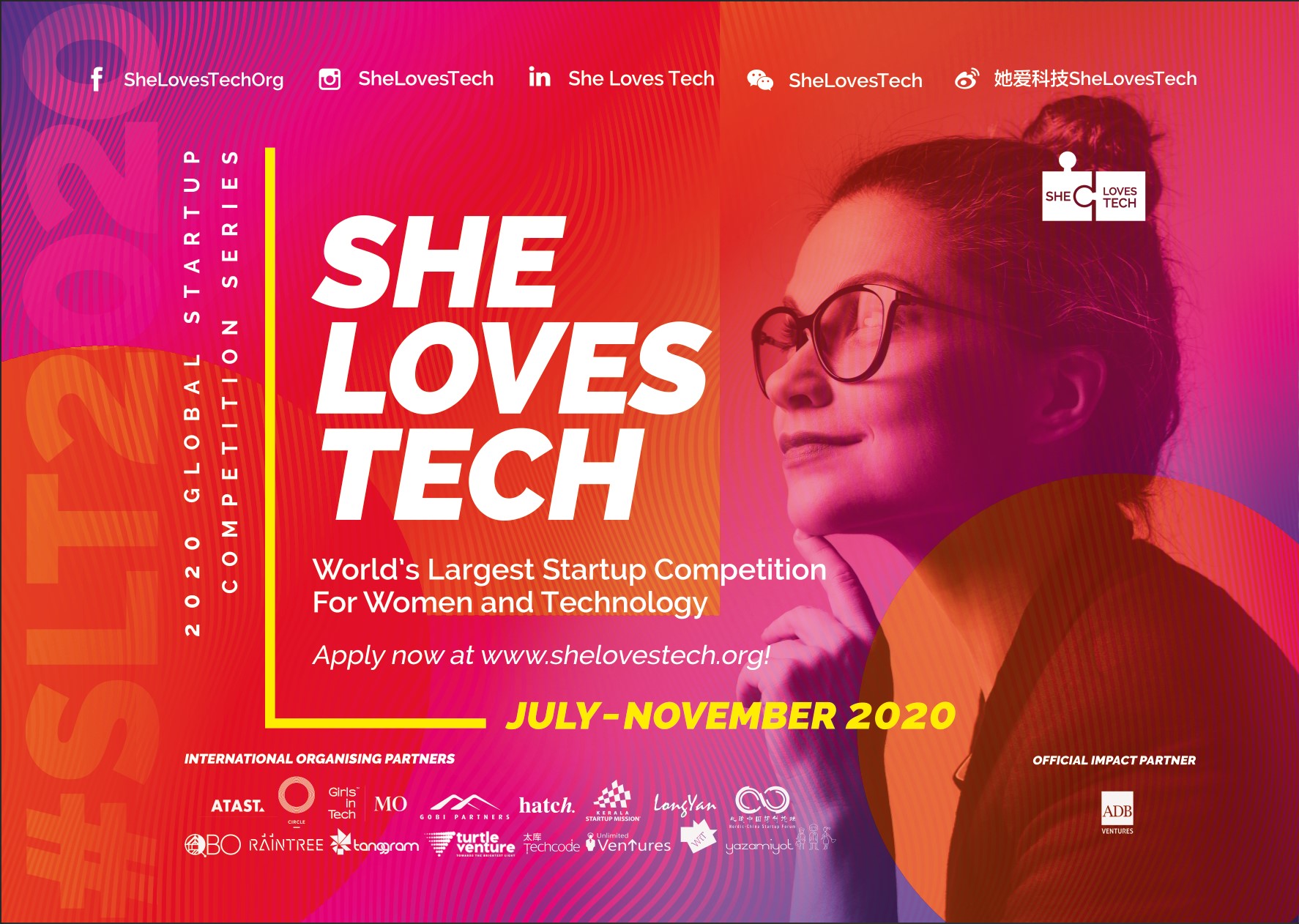 From a global perspective, Thai women have been breaking barriers in management. Thai women hold 32% of senior leadership positions, which is higher than the global average of 27% and the APAC average of 26%. However, the reality isn't as rosy as the statistics claim.
Female roles in Thailand are still concentrated in areas that do not involve operational decision-making, as 80% of heads of IT are male while women make up a third of "shared services" management.
Shannon Kalayanamitr, Partner at Gobi Partners, expressed that, "Thailand has the highest number of women C-suite figures in the world, but even women in positions of power are excluded from the decision making. We need to empower and create more avenues for women to rise up in tech and in business. We have seen empirical performance of companies with diversified management teams."
There are many reasons why women are underrepresented in the tech industry, including a lack of female role models, education and skills, and opportunities. The business investment climate is even more bleak for women, as only 3% of global venture capital funding goes to female founders.
However, the female tech ecosystem in Thailand is looking up.
She Loves Tech's Global Annual Startup Competition, the world's largest competition for women and technology, has announced their online competition to give Thailand's most promising women-led or women-impact startups mentorship and guidance to grow and scale their business, and showcases them to a global audience of top investors and influencers from the tech community.
Thailand's winner of last year, Mint Wongviriyawong (Founder/CEO of EATLAB) said, "She Loves Tech gives the stage for female entrepreneurs to shine as they are."
Gobi Partners, a Pan-Asian venture capital firm with an office in Bangkok, has been signed on as one of its key organizing partners. The firm shares She Loves Tech's mission in supporting gender lens investing, and since their inception in 2002, Gobi Partners has backed many women founders who have gone on to be successful key industry players in their respective fields.
The workshop series designed for this competition (available for free to the public at www.gobi.vc/pulse) will provide a wealth of information, such as "How to Build a Business Idea in 1 Day", "VC Deal Structuring", and "Importance of Personal Branding in Pitching". It will also include panels that address pain points and successes of women in tech, complemented with upskilling and mentorship sessions. These webinars aim to showcase inspiring female entrepreneurs that have broken the glass ceiling, while also showcasing strong male allies who actively work towards advancing gender equality in their organizations.
"Without women, we are unable to solve the world's greatest challenges. Women represent a new generation of innovation and disruptive thinking," remarked co-founder Virginia Tan. "Empowering women in technology will change the way we live and work, and our competition is one of the best ways to springboard that change," said co-founder Leanne Robers.
She Loves Tech and Gobi Partners have gathered a group of champions that embody and believe in She Loves Tech's mission, to be powerful resources to the participants. Eligible startups this year can look forward to the local network of ambassadors for Thailand, including: Pahrada Sapprasert (Director, 500 Startups Thailand), Oranuch Lerdsuwankij (Cofounder/CEO, Techsauce), Nok Anulomsombut (CEO, Sea Group Thailand), Shannon Kalayanamitr (Partner, Gobi Partners), Tiwa York (Head Coach, Kaidee.com), June Kuvinichkul (Founding Partner, YouTrip Thailand), Nichapat Ark (Thailand Coverage, Openspace Ventures), Wanna Swuddigul (CMO/Online Business VP, Samsung Electronics), Paul Ark (Entrepreneur-in-Residence, WeWork Labs), Sompoat Chansomboon (CEO, KT Ventures of KTB), Jane Prescott (Investment Manager, AddVentures by SCG), Bao Nguyen (Chairman/CEO, Vietnam Capital Advisors), Krystal Choo (Executive Director, Thrive Hour), Sarah Chen (Co-Founder, Beyond the Billion), Jane Jantathai (CIO & CCO, KT Ventures Capital), Linh Thai (Founder/CEO, Rita Phil), Darin Suthapong (Co-founder/CEO, Indy Dish), Barak Sharabi (Founder, Infinity Technologies), Jessica Hilston (Founder, Women of Vietnam), and Lais de Oliveira (Founder, Hacking Communities).
With this strong network of ambassadors, mentors, and judges, She Loves Tech hopes to collectively level the playing field for gender lens startups and female founders in the Asian Region.
As of last week, applications are now open for Thailand. If you're an early stage tech startup that either has one female founder or majority female consumers/end-users, apply now at www.shelovestech.org. The registration deadline is August 17, and the local competition will take place online on September 28.
For more information on Gobi's partnership with She Loves Tech please follow them on facebook/instagram, and join the free webinars on the website.