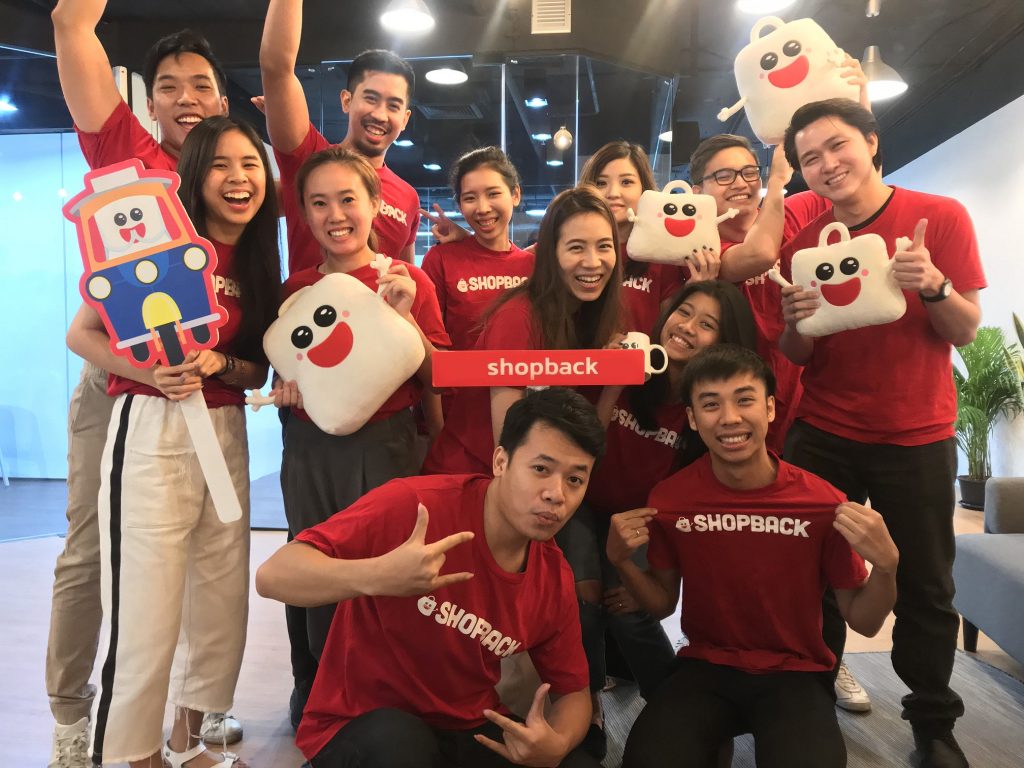 ShopBack, the one-stop lifestyle portal that powers smarter purchase decisions, raised USD25M in its latest funding round, bringing the company's total funding raised to date close to USD40M. The round was led by Credit Saison, the largest credit card and retail finance company in Japan. More than 10 institutional investors participated in the round, including new investors Blue Sky and Intouch Holdings PLC, as well as existing investors SoftBank Ventures Korea, Singtel Innov8, Qualgro and East Ventures.
"Cashback served as the cornerstone for ShopBack's establishment in Singapore and laid the foundation for us to build smarter shopping solutions," said Kawin Prachanukul, Co-Founder and Country Head, ShopBack Thailand, "Living up to our value proposition as 'The Smarter Way', we have recently added service aggregation features for rides to simplify purchase decisions for our users. We strive to become the one-stop shopping and lifestyle portal for everyone in Thailand."
Today, ShopBack powers close to 1,000 orders per hour, with an annualized sales figure of over USD300M for more than 1,300 partner merchants across the online retail, travel and lifestyle verticals. Over three and a half million consumers across six countries in the Asia Pacific have signed up with ShopBack since the company's inception in 2014.
"ShopBack's business model builds on the explosive growth of e-commerce in the Asia Pacific to drive tangible value for its users and cost-efficient sales generation for its partner merchants," said Sean Lee, Partner of SoftBank Ventures Korea, "The model enables ShopBack to leverage user insights across shopping categories and develop smarter shopping solutions such as cross-category recommendations."
"The ShopBack team has demonstrated the ability to build a pool of loyal users in a sustainable and scalable manner, which is the backbone of all successful businesses. We have high confidence that the team is able to deliver on their vision in the region, hence the follow-on 18 months after our initial investment," said Sean.
The three-year-old start-up previously disclosed two seed funding rounds totaling to over USD1M. This latest round of funding will be used to drive three key areas of development - acquiring world-class talent, launching new product features and establishing market leadership.
Talent is key to long-term success
 According to Heang Chhor, Managing Partner of Qualgro, "ShopBack consistently meets our high bar for delivering very strong growth. It has demonstrated exceptional ability to adapt and execute fast in very different markets across Southeast Asia. This rests on an innovative and fast-moving talent pool, that ShopBack has been able to attract, grow and motivate."
"Speed and results-orientation are key in the region, and ShopBack's mantra of "Fail fast, learn fast and iterate faster", has seen them rapidly become a regional platform for 'The Smarter Way' to shop online."
ShopBack's presence in six countries is driven by a team of more than 130 people. The management team hails from e-commerce and technology background with experience in scaling companies across the region. Kawin Prachanukul is one of them. His foundation and expertise in e-commerce were solidified during his time at Lazada Thailand, where he held the portfolios of Business Intelligence and Sourcing. Prior to ShopBack Thailand, he was helming the Operations & Logistics department at Uber and launched uberX in Bangkok, Thailand.
Proven product-market fit laid foundation for ShopBack's regional growth
ShopBack's core business model is built on a strong foundation of multiple experimentations and iterations. It transformed from a one-day flash sale site to a perennial Cashback platform which enables it to deliver value to customers and partner merchants all year round.
"Within a few months since their launch in July 2017, ShopBack Thailand has brought over 100 merchants onto the platform. Moving forward, we hope to help ShopBack Thailand grow more and leverage customers through Intouch's subsidiary. We believe that ShopBack Thailand will help improve the customer experience for online shoppers in Thailand," Said Mr. Kim Siritaweechai, Executive Vice President, Portfolio Management at Intouch Holdings PLC.
ShopBack believes rapid and effective localization is critical for players operating in a fragmented region like the Asia Pacific. While its core service offering remains the same across geographies, different marketing and product strategies are adapted to better address the needs of customers in each market.
 About ShopBack
ShopBack is leading the wave of smarter shopping in Asia Pacific, offering a one-stop lifestyle portal that powers smarter purchase decisions for consumers. Today, ShopBack is the dominant player in Southeast Asia's e-commerce Cashback market, with an established presence in Singapore, Malaysia, Indonesia, the Philippines, Thailand, and Taiwan, closing 1,000 orders per hour.
ShopBack enhances shopping by providing up to 30% Cashback for consumers to boost their purchasing power while providing cost-effective marketing solutions for merchant partners.
With over 1,300 merchant partners, including Uber, Expedia and Lazada, ShopBack constantly strives to bring a smarter shopping experience to the consumers.
Visit https://www.shopback.co.th or download the app for iOS and Android for an enhanced shopping experience.