SkillLane, Thailand's number one online learning platform and digital training platform, is ranked 36th in Asia Pacific's high-growth companies 2021 and crowned number one in the education category in Financial Times (FT) ranking of 500 of the region's high-growth companies compiled in partnership with Nikkei Asia and research provider Statista. The FT Asia-Pacific list ranks entrants from thousands of companies in 13 countries across the region by their compound annual growth rate (CAGR) in revenue between 2016 and 2019. The remarkable achievement demonstrated SkillLane's commitment to building an online platform for on-demand learning anywhere, anytime for everyone in pursuit of knowledge and continuous self-development.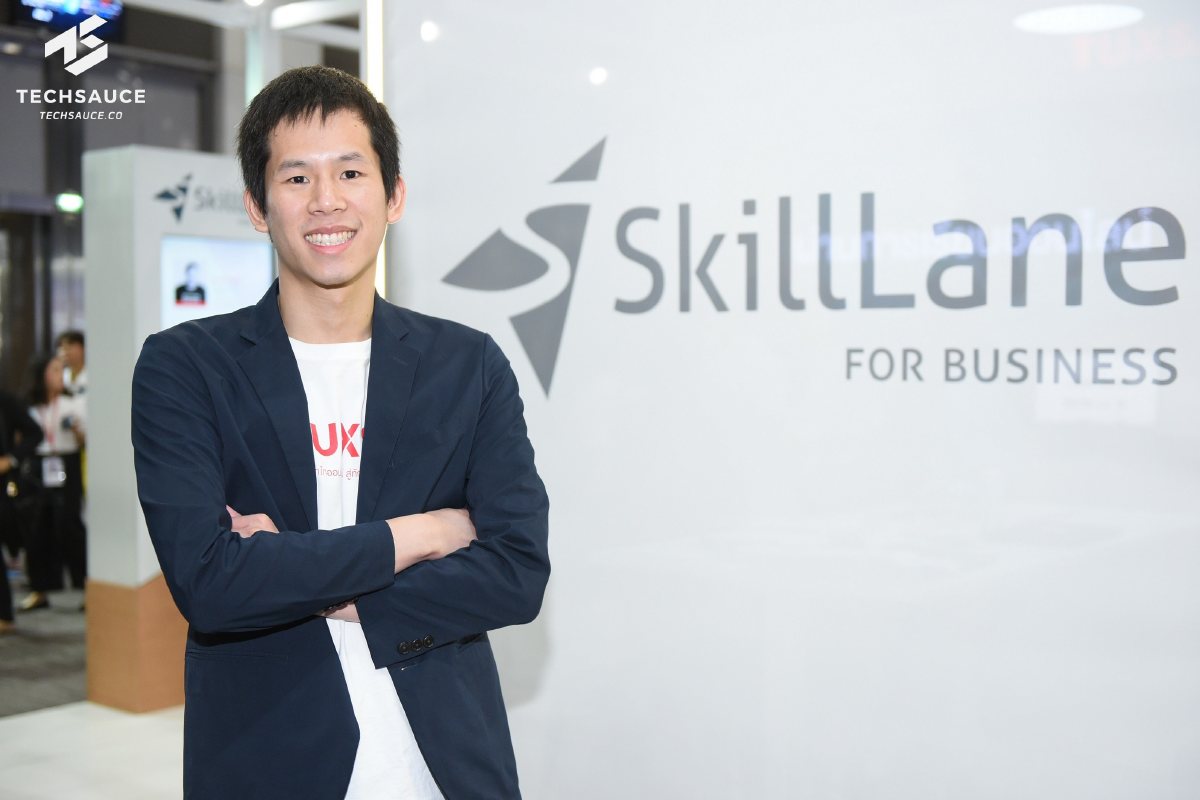 Titipong Pisitwuttinan, Chief Executive Officer and Co-Founder of SkillLane, said that "We are proud to earn a position in the Top 500 High-Growth Companies Asia Pacific 2021 list compiled by leading global media like the Financial Times and Nikkei Asia. While the achievement is based on our strong revenue growth (CAGR) during 2016 - 2019 which has been higher than 100%, we credit the success to our commitment to innovation for learning with strong aspiration to be a top-of-mind brand in Thailand when it comes to on-demand learning for everyone to upgrade their skills, with diverse fields of knowledge to suit everyone's specific interests."
Today, SkillLane is widely recognized as the leading online learning platform for self-development and career advancement, with a wide variety of high-quality online courses taught by experts in video format designed to develop and maximize the potential of working people and professionals, making it easy for everyone to learn and upgrade their knowledge and skills anywhere, anytime. The company provides services in 4 business groups, as follows:
SkillLane for Public - Online learning platform for individuals. Courses are available in diverse fields of knowledge and skills to meet their preferences and interests.
SkillLane for Business - Online learning platform for organizations seeking for professional development programs to improve employees' knowledge, skill sets, and competencies. SkillLane currently serves leading organizations in Thailand across industries.
SkillLane for University - Online learning platform developed in collaboration with leading universities to meet the demand of the workforce in pursuing higher education. SkillLane currently provides 2 services: 1) TUXSA (www.SkillLane.com/tuxsa), Thailand's first 100% online master's degree offered in partnership with Thammasat University; 2) online teaching and learning management system jointly developed with Chulalongkorn University for the university's undergraduate students.
SkillLane CPD (Continuing Professional Development) - Online learning platform for professionals whose professions require minimum annual hours of compulsory training to maintain their profession status. First launched in 2021, SkillLane now provides CPD programs for Investment Consultant, Investment Planner and all types of Insurance Intermediaries, with plans to expand to other professions in the near future. In the first quarter of 2021 alone, SkillLane has now served thousands of license holders.
"The ongoing COVID-19 outbreak has significantly accelerated the growth and adoption of online business. For SkillLane, we foresee that emerging business models in the education technology business need to accommodate 3 key education trends, which include 1) Lifelong Learning, given that the world is ever changing and new knowledge is emerging every day, and everyone needs to learn new things all the time; 2) On-Demand Learning, where today consumers expect everything to be fast and instant, and education is no exception, and 3) Personalized Learning, in which method or style of teaching needs to be tailored to meet individual preferences of each learner," added Titipong.