MOX, an SOSV accelerator for mobile-first markets including Southeast Asia and South Asia, has graduated the MOX 9 cohort with seven startups in fuel delivery, e-commerce, staffing, virtual business, and SME digitalization.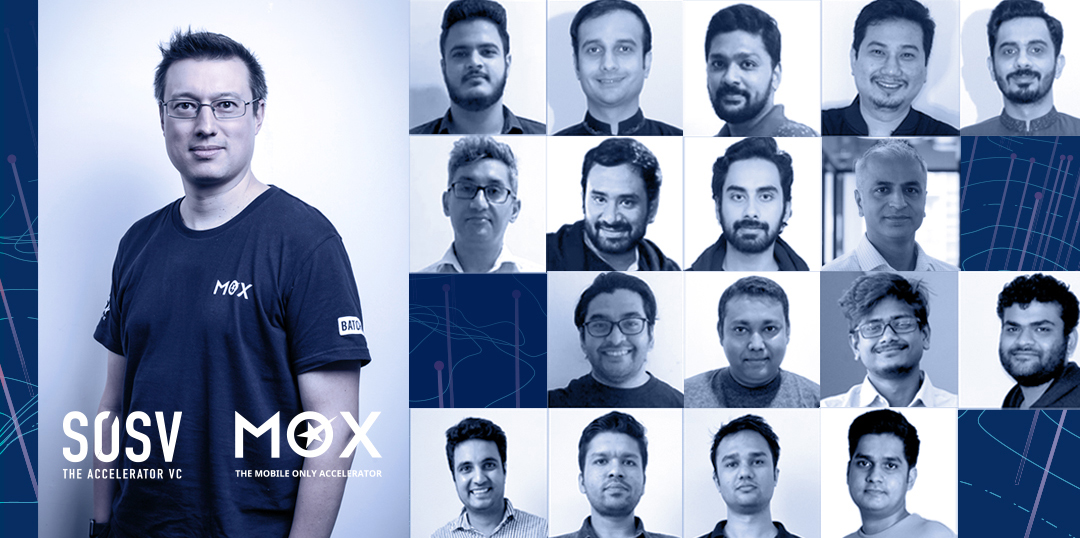 The accelerator is operated by the US venture capital fund SOSV (US$740M AUM), the world's most active investor in Q2'2020 according to PitchBook and CBInsights.
Each startup has received US$100,000 to US$120,000 in funding from SOSV and MOX.
The seven startups are the latest additions to the MOX ecosystem, which has a wide breadth of partnerships throughout Asia. The program's partner ecosystem includes smartphone brands, mobile telcos, ad networks, media companies, financial institutions, and mobile content providers in Southeast Asia, India and beyond.
"The monopoly-like position and expansion into every industry in the market by Internet leaders has driven increased interest from banks, telcos, retail chains and even smartphone brands in promoting MOX mobile services in return for long term revenue share," said William Bao Bean, Managing Director and founder of MOX, General Partner at SOSV. "We are seeing an amazing inflection point with monthly active users of MOX apps, growing 5x to almost 80 million over the past year with zero spent on marketing."
With staff members in seven cities in Asia, Europe, and the US, MOX has been a partially virtual program since 2015. The accelerator conducts modular training programs for fundraising, cross-border market entry, and growth hacking in-person—in India, Taiwan, and Southeast Asia—or online throughout the year.
Interested startups can apply at https://mobileonlyx.com/apply
MOX 9 COHORT
https://www.deliverfuel.co.in/
India's first fully licensed, on-demand fuel delivery service
India's fuel delivery market is already worth US$128 billion. Yet more than 80% of the market is served by unlicensed vendors, selling fake and contaminated fuel delivered in unapproved tankers. Deliverfuel is India's first fully licensed, on-demand fuel delivery service with tech-enabled delivery tankers. Partnering with the government's oil companies, Deliverfuel has signed over 150 corporate clients and already delivered 600,000 liters of fuel.
Digitizing India's second-hand smartphone market
More than 500 million people will get on the Internet for the first time in the next three years in India, mainly through low-cost refurbished smartphones. MobiGarage is innovating the US$40 billion smartphone market by disrupting the second-hand mobile supply chain, selling refurbished smartphones with certified components and warranty that are 70% cheaper than new smartphones. Selling around 20,000 smartphones a month, MobiGarage is growing 20% monthly and has recently entered a strategic partnership with Walmart for India.
On-demand managed workforce for blue-collar and entry-level roles in Indonesia
With a community of 1.3 million pre-screened workers and growing 20% each quarter, MyRobin is streamlining the staffing process to ensure trust, commitment, and flexibility required in The New Normal. In addition to providing on-demand, pre-screened, full-time and managed workforce within 24 hours, MyRobin is changing the lives of 100 million workers in Indonesia with benefits including payday loans that boost retention and satisfaction.
Pakistan's leading ecommerce platform for electronics and smartphones
Serving more than 2 million monthly active users, PriceOye is the second-largest ecommerce platform in Pakistan, growing 38% month-on-month as of August 2020. With a business model similar to China's JD.com, the company is catering to Pakistan's 210 million consumers by providing authentic, high-end products at low prices.
Enabling independent professionals to bring offline consulting online with AI
Over 100 million knowledge workers, from consultants to advisory services to trainers, have lost as much as 90% of their business due to COVID-19. Superpro helps knowledge workers adapt and thrive online by providing all the tools they need including web pages, marketing, scheduling, video calls and even payment. Superpro recently partnered with India's largest analytics community with half a million professionals and is rapidly expanding in the country.
6. Tokn, India
Helping 30 million Indian local retailers get new customers via cross-promotion
Tokn is an AI-powered community platform that connects the 20 million small businesses in India with 500 million mobile-first consumers in their neighborhood. Powered by Machine Learning, Tokn enables digital SMEs to promote each other and to target the right customers. Within nine months of launch, Tokn has driven 100,000 customers to local merchants, resulting in over US$500,000 in GMV.
7. Vani, India
https://www.vaniassistant.com/
Intelligent voice assistant for Indian local languages
Smartphone usage causes 21% of car accidents in India, where there are more car accidents than anywhere else. Vani is a seamless voice interface for the hundreds of millions who don't speak English, the differently-abled, and the elderly. Beyond hands-free voice commands, Vani is the first-ever and only app that allows users to share screens even with low connectivity. Within two weeks of launch, the app was trending at No. 1 in Google Play Store India. Since then, Vani has reached 2.5 million installs in South Asia and is growing 15% every quarter.