Taiwan Startup Stadium (TSS) held their biggest event of the year - #AsiaRocks, at HuaShan, Taipei. Attracting a total of 400 attendees including startups, ecosystem builders, and investors from across 10 countries, the event is said to be the first ever Asia-focused startup event aiming to connect leading ecosystem builders across Asia to provide startups a whole new gateway to Asian markets, allowing attendees to exchange market insights.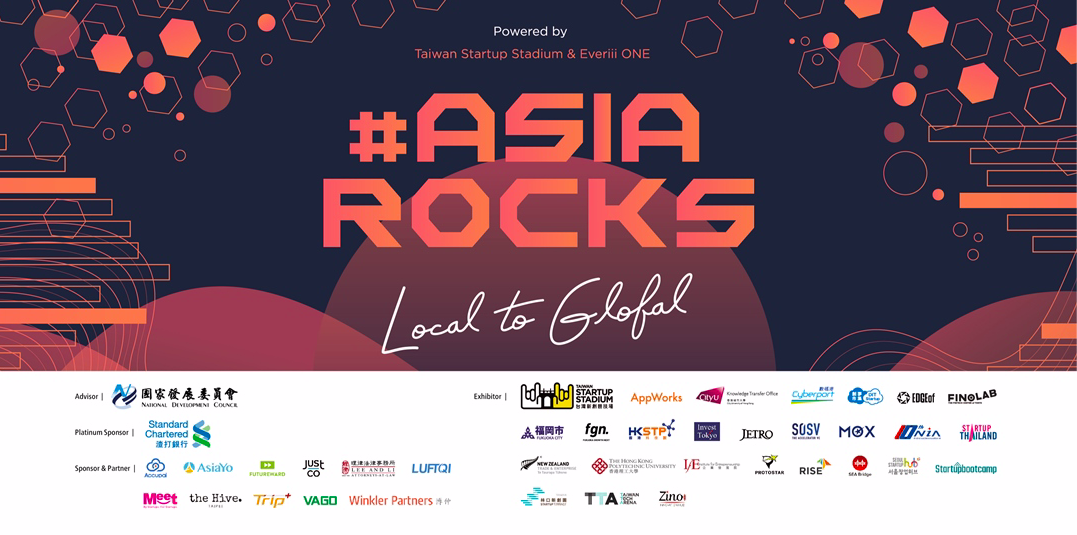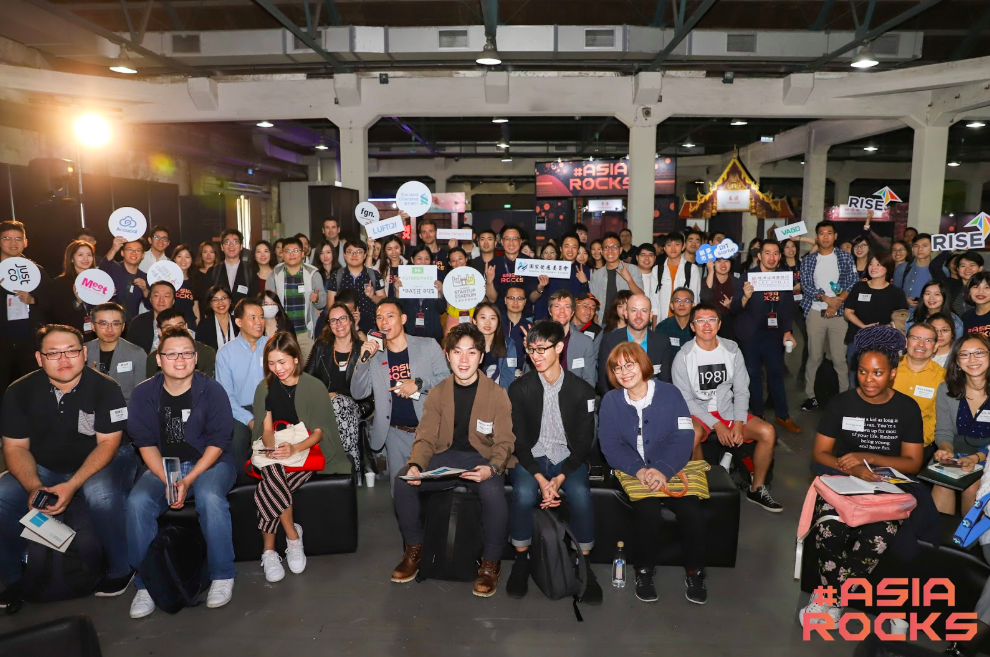 The one day exhibition consisted of keynote speeches and fireside chats on stage. Some interesting discussion points include how startups should "think mobile" as the digital economy is growing and the internet is becoming more accessible by young people, also how startups should split their efforts between customer acquisition and customer engagement as the two go hand in hand. Asides from discussions, an ecosystem pitch contest was held where attendees get to hear about the trends observed and soft-landing resources offered by these organizations in their countries.
To Asian startups especially, overseas expansion has always been the key to growing as each country alone has too small of a population for startups to make a huge success. This is where #AsiaRocks steps in. Fruitful Q&A sessions were conducted at the different country pavilions. "Due to the recent inquiries from New Zealand and Australia markets, we came to #AsiaRocks to connect with the relative country representatives. Currently 60% of our sales are based in North America, so we thought Australasia would be a good next region to take our product because of its strategic position," Oscar, founder of Alchema said.
#AsiaRocks successfully hit startups' pain points of having to fly to different countries to meet with different ecosystem builders. All gathered in one place on the same day, startups that wish to expand overseas can quickly grasp the overall offerings across Asia and find the right windows to speak to.
To both startups and exhibiting partners, the intent of #AsiaRocks serve beneficial purposes to both parties. "#AsiaRocks is a very meaningful event", Shiori Takahashi, representative of JETRO, an exhibiting partner stated, "It not only gathered key ecosystem builders across Asia all in one place for the market expansion needs of local startups, it also enabled these ecosystem builders to connect and build relationships with overseas partners".
Local partners alike, SOSV & MOX also spot the luminous value in #AsiaRocks. "We have established a solid foundation through years of endeavors and assisted mobile startups to expand in Asia markets through our strategic partnerships with ecosystem builder, government and corporate. #AsiaRocks and its network share the same prospects with us and through this continued collaboration, we may together overcome the localization barriers, empower our startups to access more opportunities across Asia to achieve greater success," said Jessie, Strategic Partnership Manager of MOX.
Overall, #AsiaRocks, powered by Taiwan Startup Stadium and Everiii ONE, is full of infinite possibilities. Looking into the future, envision is for it to become a common brand for all ecosystem builders across Asia. The brand represents content that can be shared, viewed, and utilized among and at the needs of startups. The core of #AsiaRocks lies in its prominent theme of empowerment of startups through integration of APAC resources.
For more information, you can check TSS out at Taiwan Startup Stadium on Facebook & Instagram and on Twitter.