The inaugural SEA Agri-Food Roundtable 2022 have been successfully executed with the help of our co-hosts, Temasek and Rethink, we welcomed over 130 thought leaders, innovators, and collaborators in the region at Banyan Tree Bangkok this year. As it was the first time many of us were seeing each other face-to-face in over two years, the energy in the room was nothing short of spectacular and inspirational.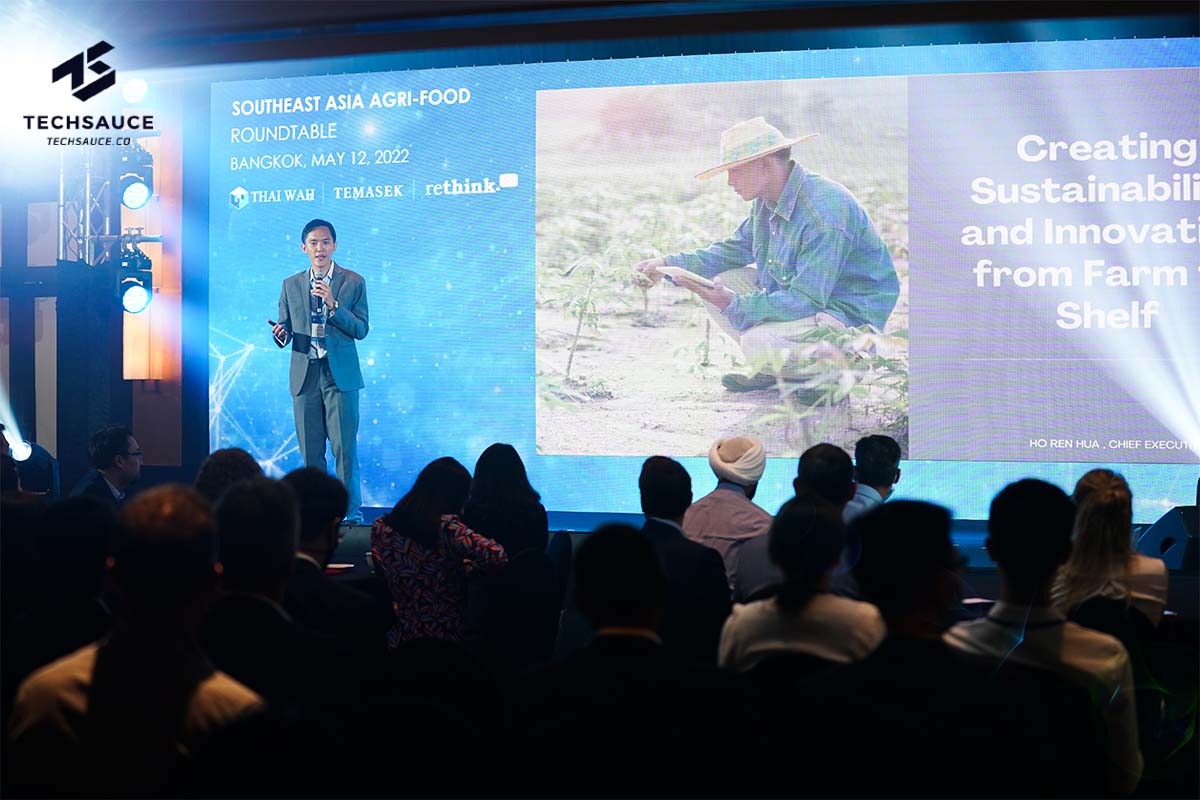 The goal of this event was to contribute more to the Southeast Asia Agri-Food ecosystem, particularly in terms of sustainability, innovation, farm tech, new platform technologies, and emerging consumer trends across. Through over 90 days of hard work, we successfully put through a wonderful gathering filled with intention, authenticity, and vibrant imagination. For Thai Wah, this event marks the start of an upcoming decade of collective change and action for all of us. It is an excellent catalyst for deeper, faster, and better collaboration throughout our region.
As mentioned before, the discussions included innovation topics of Climate-Smart Farming, Biotech-Based Food Production, and how to build Thailand as a Hub for Food and AgTech in the Next Decade. There were also investment-related and strategy-related topics like the role of venture capitalists in the agri-food space, scaling a plant-based brand, and carbon removal strategies from Farm to Shelf. We were also honored to welcome numerous c-suite executives from leading companies in the region, including CPF Group, Thai Union Group, SCG Chemicals, GROW, Unilever, and many more, as our esteemed speakers. Their insights and knowledge made this roundtable event an unforgettable one.
Lastly, we'd like to extend our gratitude to all parties involved at the inaugural SEA Agri-Food Roundtable! The feedback was overwhelming, and on behalf of Temasek and Rethink, Thai Wah is grateful for the collective action and energy the summit has catalyzed for both existing and new collaboration and partnerships. The dream is to scale SEA into a transformational pathway for innovation and sustainability. Today, you've all helped us realize the region's potential for all of us. This founding community is remarkable, and we hope to keep this exclusive summit running strong in subsequent years. See you all again in 2023
Find out more about Thai Wah >> https://bit.ly/3yJBGY3