Twitter is the place for gaming conversation and connections, and 2019 was bigger than ever. In 2019 there were more than 1.2 Billion Tweets about gaming globally, up nearly 20% year over year, and Thailand ranked fourth in the world for Tweeting the most about gaming.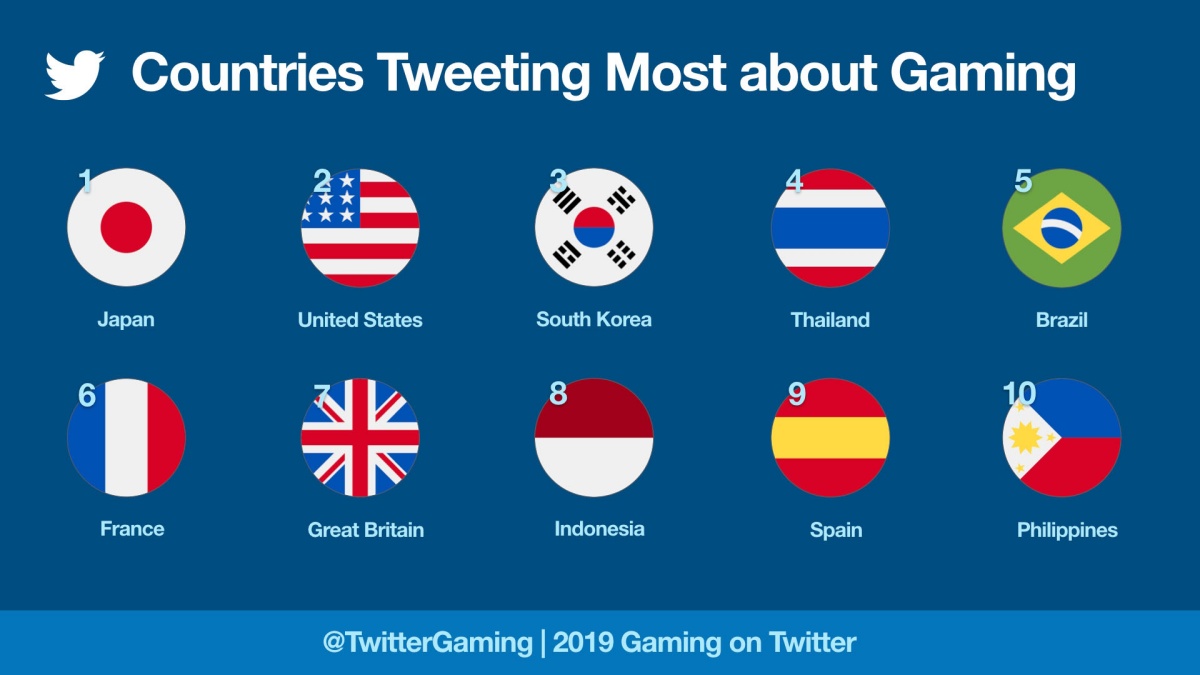 Countries Tweeting the Most about Gaming in 2019:
Japan
United States
South Korea
Thailand
Brazil
France
Great Britain
Indonesia
Spain
Philippines
Gaming fans around the world came to Twitter to talk about the biggest moments of the year - the game drops, the fandom, and more, all year long.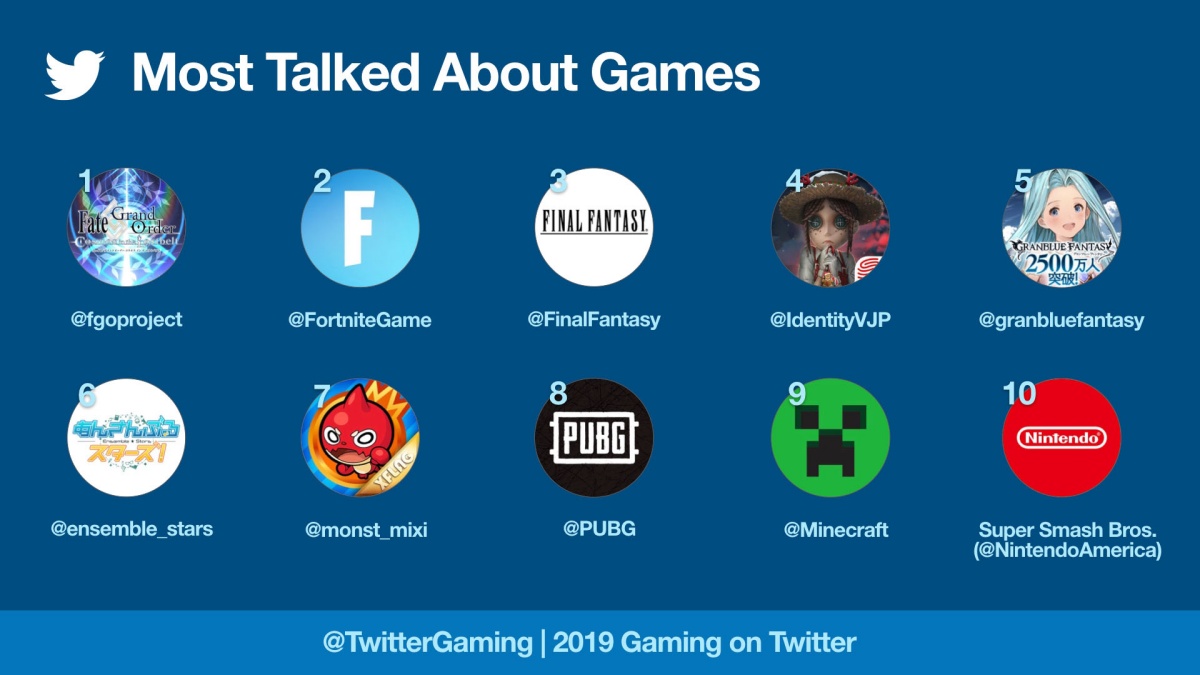 Most Talked About Video Games in 2019 (Global)
Fate/Grand Order
Fortnite
Final Fantasy
Identity V
Granblue Fantasy
Ensemble Stars
Monster Strike
PlayerUnknown's Battlegrounds
Minecraft
Super Smash Bros.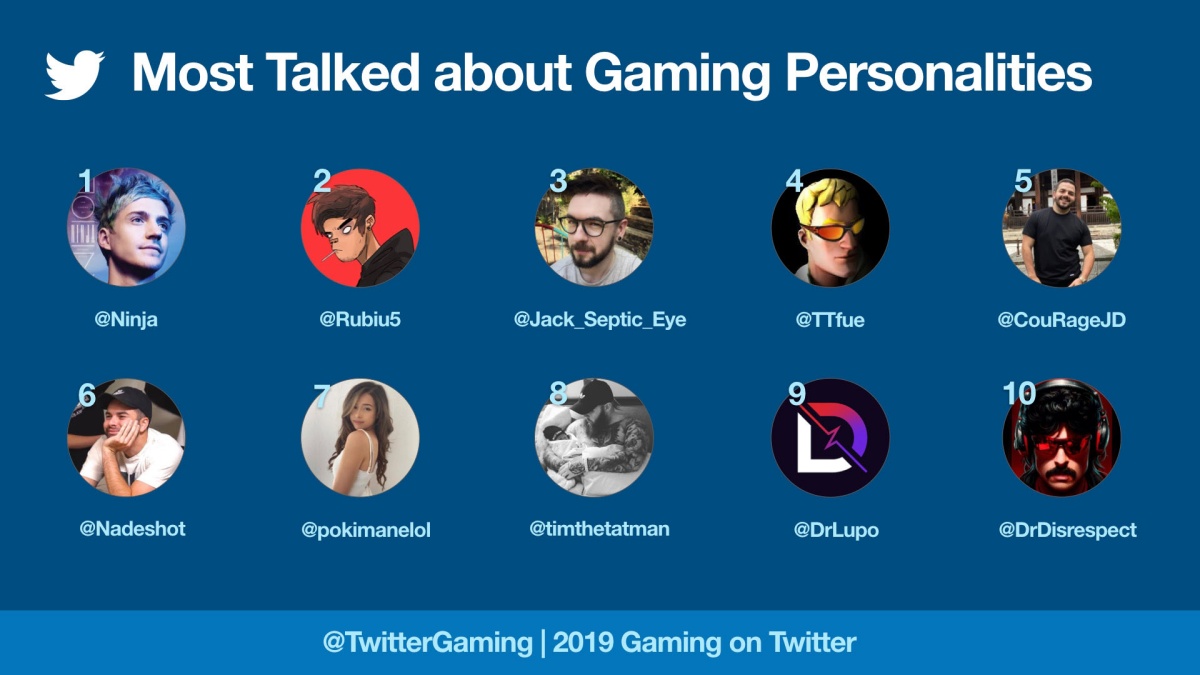 Most Talked about Gaming Personalities in 2019 (Global):
Ninja (@Ninja)
ElRubius (@Rubiu5)
Jacksepticeye (@Jack_Septic_Eye)
Tfue (@TTfue)
CourageJD (@CouRageJD)
Nadeshot (@Nadeshot)
Pokimane (@pokimanelol)
TimTheTatman (@timthetatman)
Dr Lupo (@DrLupo)
Dr. Disrespect (@drdisrespect)
Thailand ranks fourth for gaming conversation on Twitter globally
Gaming and Esports are popular conversations on Twitter in Thailand. While joining the global conversation, there is also a strong local conversation driven by passionate Thai fans and players, amateur and pro, Tweeting about games, experiences, competitions and more.
Using hashtags #แนะนำเกมส์ and #เกมส์ดีบอกต่อ, Thais Tweet about games and share their games recommendations with others.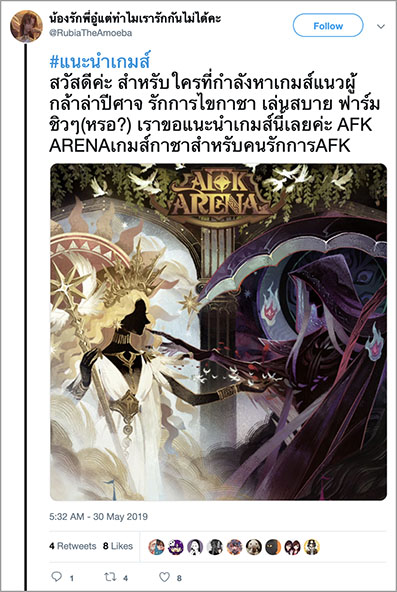 Embeddable Tweet: https://twitter.com/RubiaTheAmoeba/status/1134075141430792192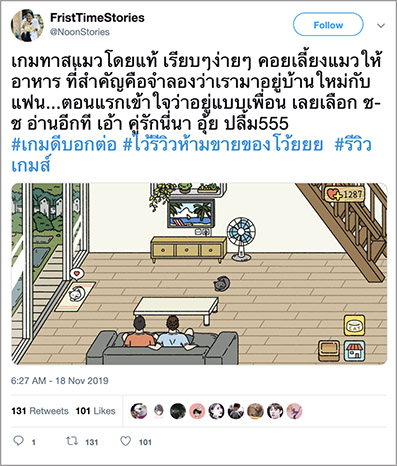 Embeddable Tweet: https://twitter.com/NoonStories/status/1196434686882353152
Reviewing games on Twitter is also popular with many Thai gamers using the hashtag #รีวิวเกมส์ to share their reviews.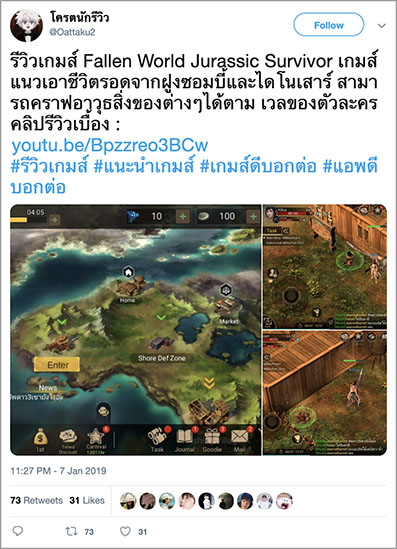 Embeddable Tweet: https://twitter.com/Oattaku2/status/1082539201688625152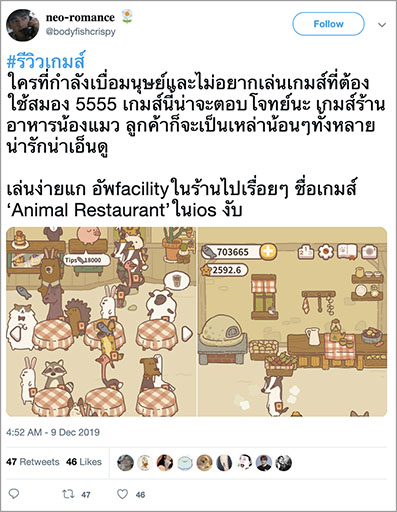 Embeddable Tweet: https://twitter.com/bodyfishcrispy/status/1204020906038681606
So what's next for 2020?
2019 was epic, but there is so much more to come in 2020. You'll be able to keep up with all of the content and conversation from esports events like EVO and Riot Games' LCS & LEC, to major gaming events like E3, Penny Arcade Expo, & The Game Awards.