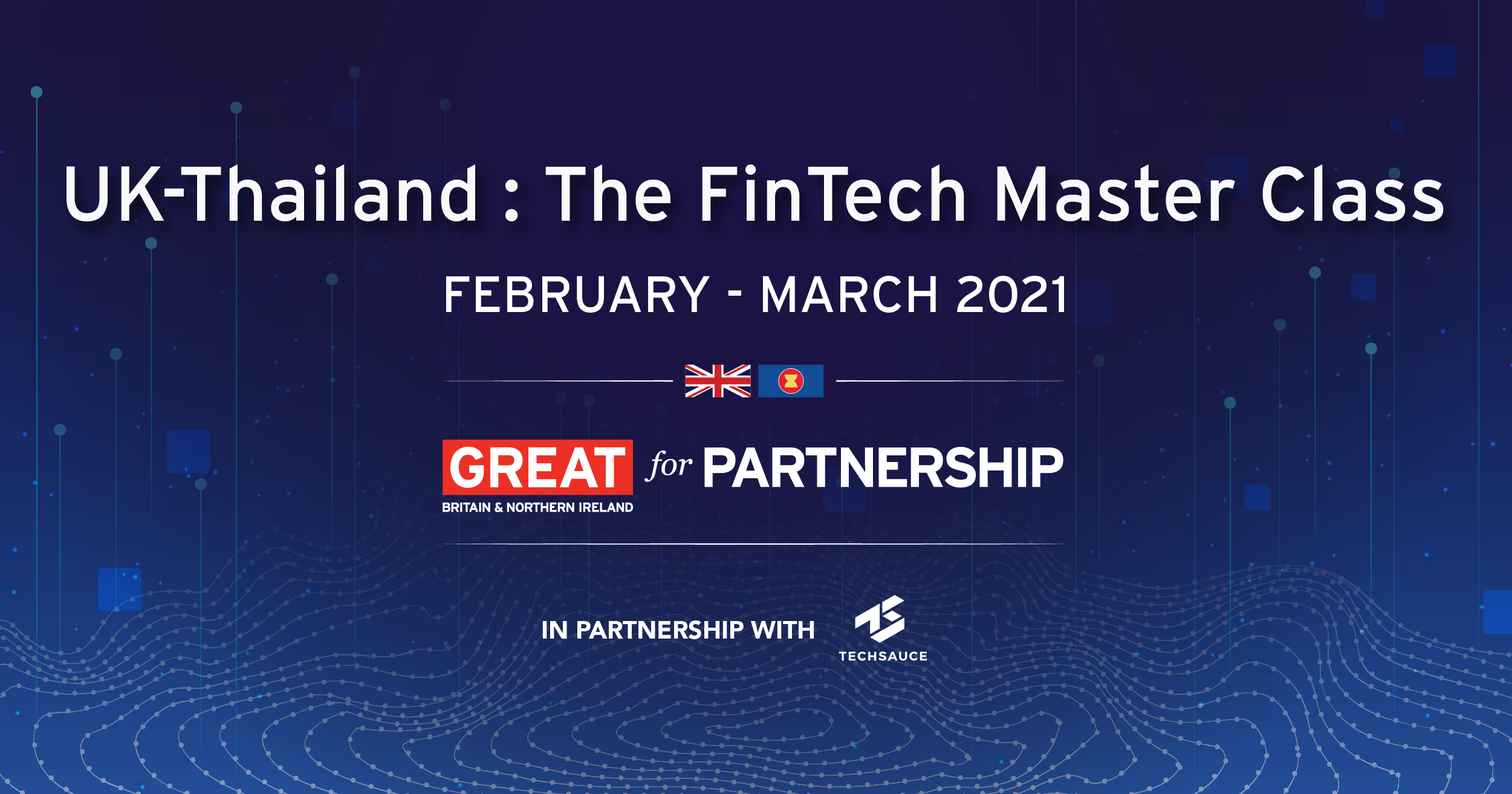 Thailand has become one of the most dynamic Fintech markets as a result of the pandemic serving as a catalyst for its digital transformation. It has become evident that rapid growth markets in Southeast Asia such as Thailand require proper Fintech adoption.
To support the development of Fintech in Thailand, the British Embassy Bangkok and Techsauce Media are partnering to host the UK-THAILAND: THE FINTECH MASTER CLASS—a virtual fintech series. This weekly event will take place from February 9, 2021 to March 9, 2021. There will be four sessions of talks and workshops in total. Participants will get insight on the Thailand Fintech landscape, regulations, and culture from local and international eminent experts.
Additionally, from March 3 - 10, 2021, the UK-THAILAND: THE FINTECH MASTER CLASS will also have a series of business matching sessions to strengthen the relationships of key stakeholders that include potential Thai partners/ customers, investors, and experienced mentors with the 15 UK fintech firms. The firms are CUBE, Featurespace, Finboot, FundApps, GPS, Napier, Onfido, Railsbank, Regulativ, Revolut, Solidatus, SO-SURE, ThoughtMachine, Tradeteq, and Transferwise.
These Fintech companies are anticipated to play a big role in Fintech adoption and its rise.
Meet the speakers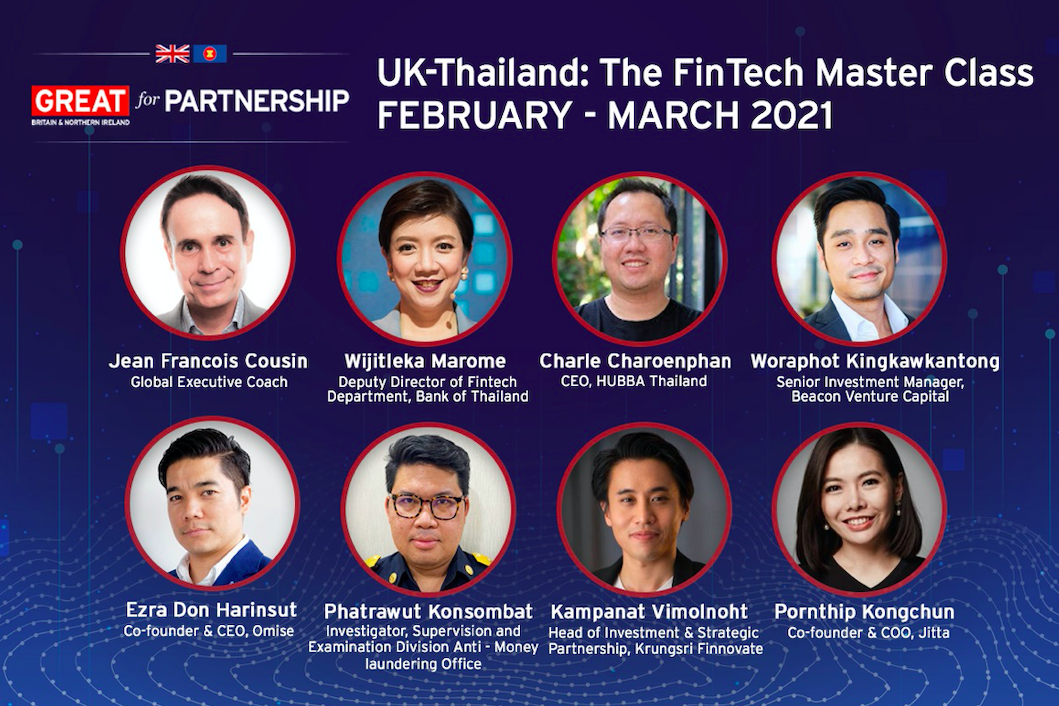 More speakers to be announced soon.
For more information about this event, visit https://ukfintech.techsauce.co/