Are you wondered how people created a remarkable career path? Get inspired by Techsauce's interview with Jeep Kline, a founder and General Partner of Translational Partners, who is educated in both Thai and U.S. systems. She shares her experience how she created successful career and developed her own path. From working at the World Bank and Intel to founding her own venture capital firm in Silicon Valley, Jeep says the key is to take risks and value failures.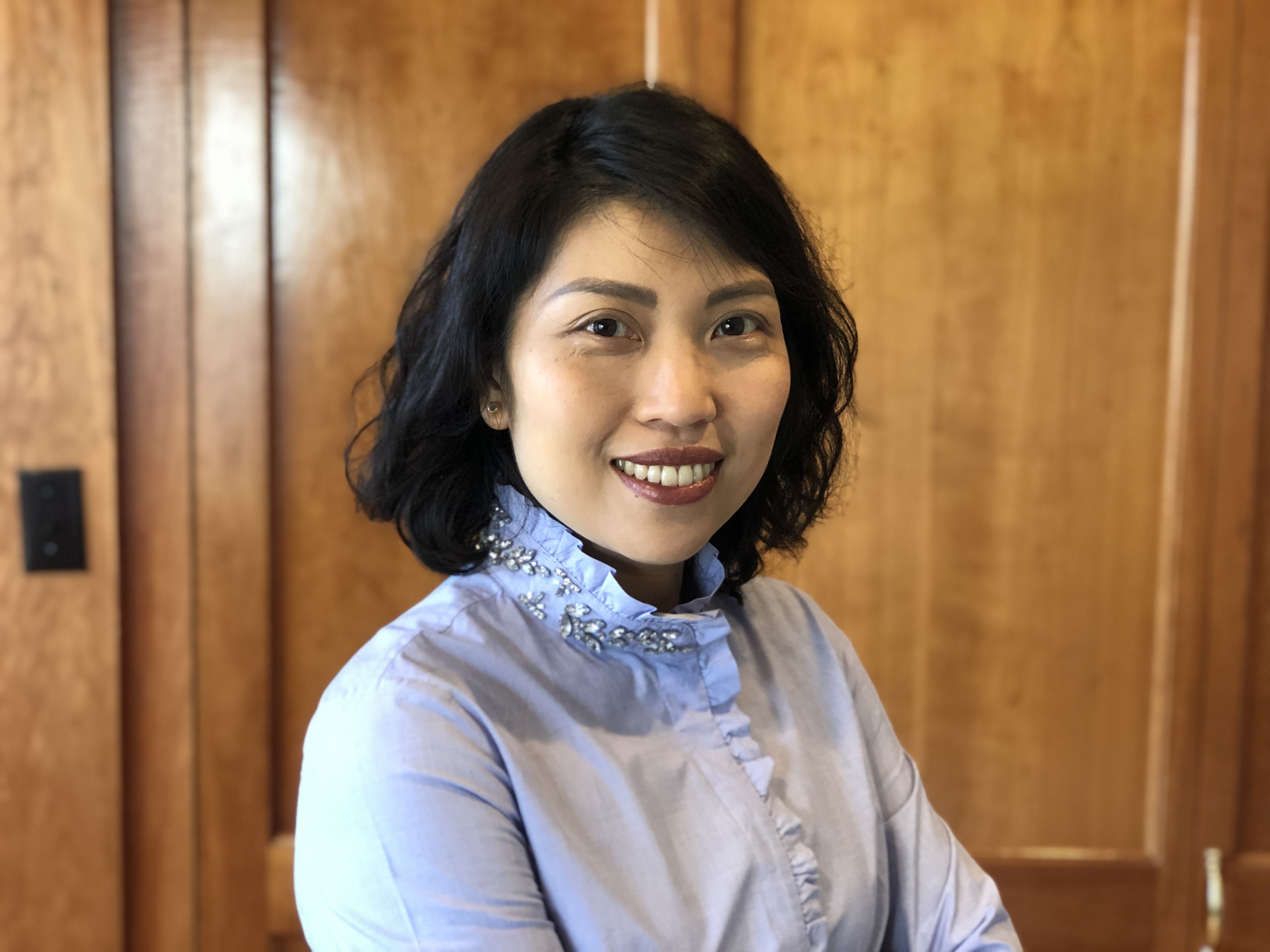 Did you have a clear goal in mind of what you wanted to do when you were a student?
No, I did not have a clear goal when I was young, and I am glad that I did not have one! When I was a student, I did not know I could have become an economist at The World Bank. I never imagined that I could also create one of the world's most innovative products that was sold around the world, which I have done as a technology executive at Intel. Most importantly, there was no way I could predict that I would be a founder and General Partner of a premier venture capital fund, working alongside many top-level executives and academics in Silicon Valley. All of these were beyond my dreams. In fact, I did not know that these opportunities exist until much later. If I had a clear goal in mind and only tried to pursue that goal, I would have missed many big opportunities later in my career.
Having said that, I did pay attention on what I was interested in and not interested in. I am the person who have a lot of interests. I am also curious and enthusiastic by nature. I enjoyed thinking about how to solve big problems, usually at a global scale or country level, while also paying attention on how leaders made decisions to solve the problems. I knew that those kinds of challenges were attractive to me, and I wanted to solve them.
After experiencing both Asian and U.S. education systems, what were the main challenges that you faced and how did you adapt?
Interesting question. Graduating with a First Class Honour from Chulalongkorn University did not mean that I was ahead of others. In fact, when I went to a graduate school in economics in the U.S., I struggled a lot especially in the first year. The reason I struggled was not because I could not master the classwork, but I struggled because I wanted to overcome my weaknesses. At the time, I was already strong in math and quantitative analysis, but I wanted to learn how to win an argument, convince people, and essentially lead others. So, instead of taking classes that I could easily get As, I chose to take classes that required policy debate, business argument, and intense participation by using my quantitative abilities to back up my arguments. I started learning the qualities of effective leaders and how to make people tick.
That was decades ago. Now, I use soft skills more than hard skills when working with people. Effective communication and entrepreneurial skills serve me well. People said I am an odd ball. Usually, people who are very accomplished in academics do not have strong social and entrepreneurial skills, and vice versa. It is rare to have both. I went to two top-tier graduate schools (University of Michigan and UC Berkeley), and I can tell you that many top students – the very best from their countries – are risk averse. They took classes that they were already good at because they did not want to fail. They had been the best students and it was hard for them to lose that status. I would encourage students to get rid of their fears and focus on learning and improving themselves than getting perfect scores.
I am glad that I took the risk. It paid off big time, no matter what I do. I was able to develop relationships with people from all walks of life, from world leaders to supportive staff, and I truly enjoyed these relationships. I moved across the U.S., changed my career, and developed critical networks when I needed to pursue my new challenges. Now, I am deeply integrated into the technology industry, venture capital communities, top universities, and Silicon Valley that I operate and live in because of the multi-facet skills that I developed.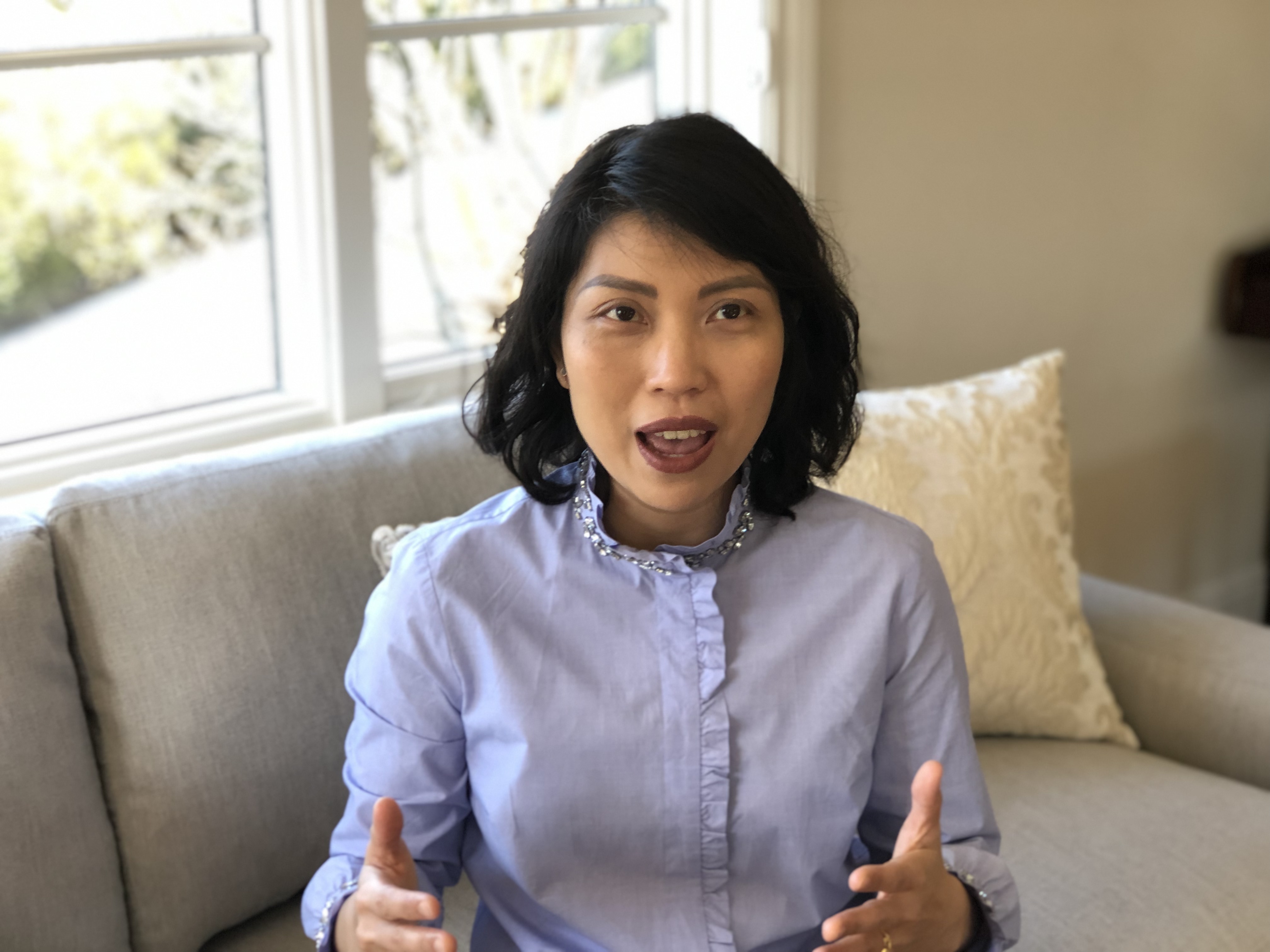 What was your main motivation that led you to be an economist and investor?
I always had a lot of interests since I was young. I loved business and economics as a general topic, not a career subject. When I was young, I wondered why some people are less fortunate than others and why some people have opportunities that others did not have. I wanted to help the less fortunate ones. At the same time, I was intrigued by business leaders who created positive impact in the society.
The turning point happened when I was in the last year of high school. Thai economy started to decline. It was the year that the bubble burst (1997). It led to one of the worst economic crises in the country which spread throughout Asia. I remembered that the IMF came in with a stringent economic policy and our country went into a deep recession. It made me wonder about international development organizations such as the IMF and World Bank: how do they create an effective policy for our country? I also suspected whether those international organizations could predict the consequences of the policy implementations which, in our case, did not turn out to be positive as many had hoped for.
This event piqued my interests to study economics at Chulalongkorn University. It was the right choice. I remember that my heartbeat was racing when I sat in my first class! I had an amazing experience and I could not get enough of it. Consequently, it led me to pursue a graduate degree in economics and subsequently worked at The World Bank. At that point, it was more than a dream come true. I was in my 20s and I got to travel and serve several emerging markets including Africa, Eastern Europe, Latin America, and Asia. Plus, these were the country-size financing deals with huge impacts – the best kind of banking experience. I also met or exposed to many famous economists and leaders from all around the world. I thought I would never leave this job.
Interestingly, I also noticed the rise of technology. When I was in Tanzania, electricity was out around 5pm including in the capital city. I saw people lighted candles while using their feature phones, not smartphones, transferring money to others. They did not have electricity, but they already used phones for payment. It was before the first iPhone launch. It was also before PayPal was big and famous. It was just a small phone with buttons. I thought to myself "technology was going to be big". This would impact everybody's life.
I wanted to be involved in this technology revolution, so I started to explore a new journey, moving from Washington DC to Silicon Valley, California. After getting an MBA from UC Berkeley, I joined Intel, the company that founded Silicon Valley. I got to test my hypothesis about technology. I created and launched one of the first Google-based tablets, involving in many aspects from product inception to closing deals. The product was sold throughout the world especially in emerging markets, bringing in hundreds of millions in revenue per year. People had a say in Silicon Valley that once you have a success, you are driven to do it over and over again – becoming a "serial entrepreneur". That was exactly what I did. I ran a pre-IPO startup company and started becoming involved in technology investment.
I also noticed that countries like China, Israel, and many other Asian nations have massively benefited from investment in venture capital funds in Silicon Valley. It was not only the huge financial benefits that they received, but it was also technology benefits from access to Silicon Valley by partnering with venture capital funds that have the right network. So, I went back into the investment side again, except this time is it about investing in entrepreneurs and technology startup companies, not through The World Bank. To me, the technology deals are far more interesting, and I can see the impact of my investment on people's life.
Therefore, I founded Translational Partners, a venture capital fund based in Silicon Valley, where I live. The fund comprises 6 team members: tech executives and investors, deans from top schools, academic experts, as well as former advisors to U.S. presidents and governments. We know that every company and industry will ultimately be disrupted by technology. We invest in top-notch entrepreneurs who would potentially disrupt traditional industries. We wanted our Asian investors and leaders to see new innovations, connect with our amazing networks, and create strategies for long-term growth. This venture fund would demonstrate the type of investment that creates large global impact beyond financial returns. Big impact has been my career theme, no matter what I do.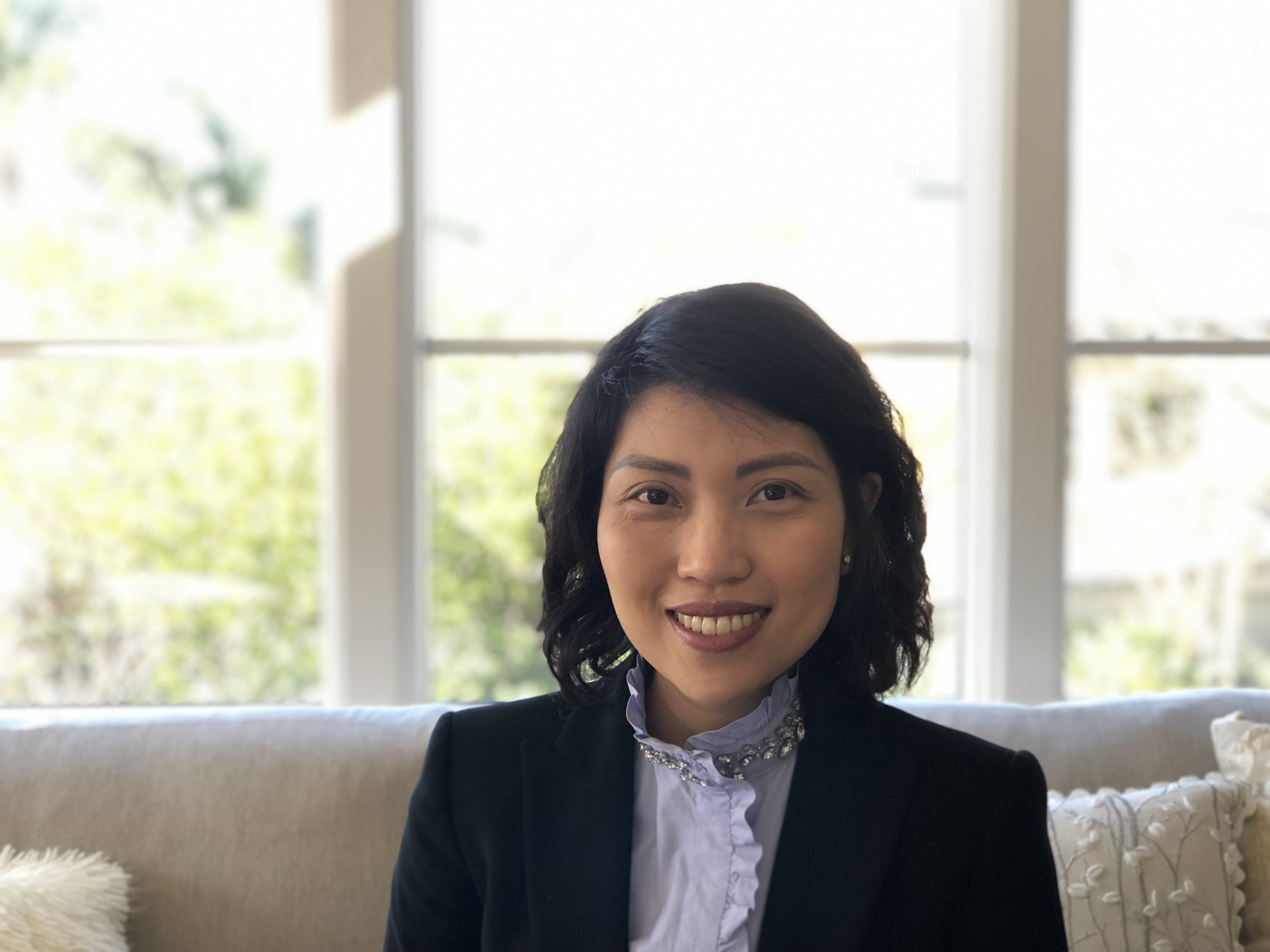 What do you think are the key factors that enable one to work in world-class organizations, such as The World Bank and Intel, they can only dream of and have a career path that you have?
Take risks and accept failures. Where I live (Silicon Valley), people talk about failures all the time. Failures are accepted and expected. If you never fail, it means you probably never try anything hard. It is a great culture that creates successful entrepreneurs. Steve Jobs was once forced to leave Apple before he came back. Travis Kalanick failed his two previous companies before building Uber (his 3rd company). Marc Benioff could not get any funding when he started building Salesforce. Now, his company is worth more than US$140 Billion. The list goes on. You have to face many rejections and try a lot before you win. Once you win, the million rejections do not matter!
I always encourage people to explore a lot of different things, think big, take risks, and try hard. The sooner they learn how to fail, the better. In the current generation, people will have to change jobs all the time. Change is not avoidable. The type of jobs will also change, and the job that you will be doing in the future might not even exist today. Everyone's careers will be up and down. The definition of success will also change from 'getting to the top' to 'getting to where you want'. We live in a new world – it is an entrepreneurship world. You got to figure it out what you want and go get it. Not yet successful? Get up and do it again (now with more experiences). You need to build this mentality, it's called grit, and keep doing it throughout your life and career.
Being a long-term technology veteran and executive at Intel, at what point did you start to think that there has to be some change and more challenges to the work?
The way that I look at the job is different from what you asked. It almost did not matter what company I worked for. There was a pattern in my career. I "secretly" created my own job. Then, I selected which organization I would work in and then searched for a manager who would support my initiatives. So, I kind of recruited a boss to become my boss.
For Intel, I joined the company and created the tablet business because of the market opportunity and I did not want to miss the market. If I were to work at Google instead of Intel during that time, I would have tried to do the same thing. Though it might be a slightly different flavor as I would focus more on software than hardware and work with different business partners in the technology ecosystem based on Google's relationships. At the end, it would probably have achieved the same outcome. I would still make the case about creating a tablet business and launch the product globally, no matter which company I worked in, because the market timing was right.
This approach allowed me, and the company, to capture the market opportunity that previously seems impossible. I think about the market opportunity (timing), my readiness (knowledge and skills), and network (people and team). If the current environment does not support me to pursue the opportunity, then I would find a new environment.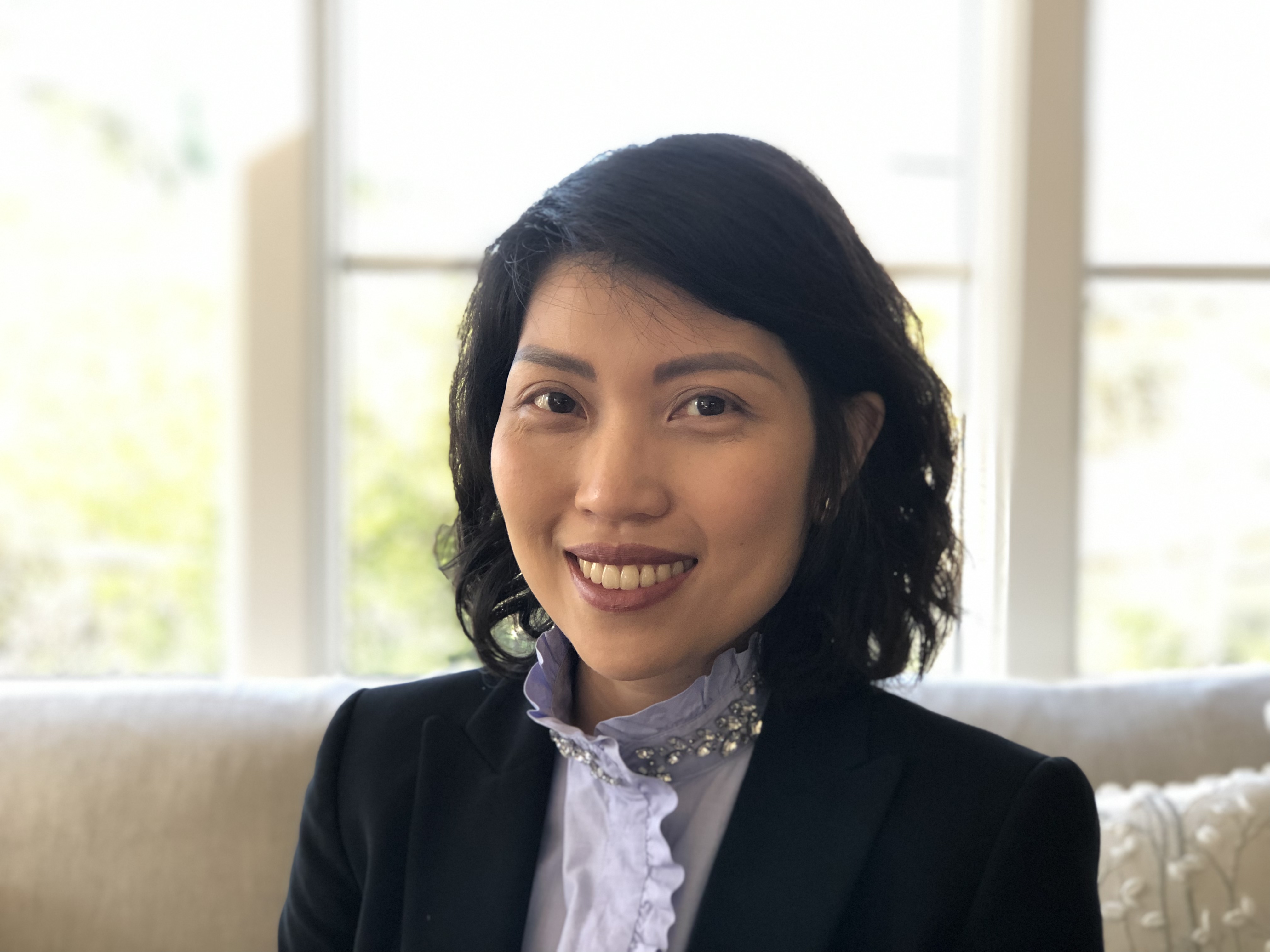 When it comes to Thai workforce, what do you think is lacking and needed to be developed?
I believe that entrepreneurship is the most important skill that everyone should have. It does not matter whether you work in a big company, a small company, or create your own company. It does not matter what industry sector you work in. Entrepreneurship is the skill set that will allow you to adjust, survive, and thrive long-term in your career – no matter where you are.
If you work in a big company, the big company has been around for a long time. It needs new ideas and innovations from younger talent to create new products, improve operation processes using new technology, or figure out how to reach additional customers in different geographies without extra spending. Usually, solutions to difficult problems are not obvious, otherwise other people would have solved them already. Thus, the biggest rewards go to people who can figure it out. This is how you bring value. Big companies need entrepreneurs to maintain competitiveness and create growth.
If you work for a small company or create your own company, it is even more important that the talents have entrepreneurship skills. You have to create a functional product prototype with limited resources. You have to ask big enterprise companies to adopt your product and pay you. You need to retain your workers and cannot give them a raise until you receive the next funding round. The list goes on. You have to hustle and solve problems, big and small, constantly. Entrepreneurship skills will help you survive.
Second is ability to take risks and value failures. It's about culture and value. Silicon Valley is unique because it is one of a few places in the world that allow you to fail. In fact, people celebrate it. They like to figure out what your thought process was, what you learned, and how you would use your learning to solve the next challenge. This is why great entrepreneurs, who built successful technology companies that disrupted many industries, come from Silicon Valley. Taking risks does not mean that you are not calculated, and valuing failures does not mean that you are not driven to succeed. It is a "learned experience" over time. I really wanted to see this culture being built into our society.
What can be done to attract talented individuals back to work domestically?
Oh, this is an economics question. There are a lot of research suggesting that migration of people positively benefits the country of origin through remittances and many other activities. Most importantly, we live in a time of massive technology progression and communication tools that allow people to stay connected and learn from each other. Travel is also easy, and the cost is low compared to before. I do not think it is necessary for the talents to move back physically.
What is more important is the contribution they try to make to the country. I am trying to do exactly that. In fact, it is a mission of my venture capital fund. I, along with my partner, co-founded Translational Partners to serve Southeast Asian investors. We witnessed the rise of technology and the massive gain in other regions from being connected to Silicon Valley. In the past 10 years. China, Israel, and many other Asian nations have already invested in venture funds and tapped into Silicon Valley networks. They reaped huge financial benefits and learned new technologies so much that they replicated and created their own ecosystems. Southeast Asia is relatively new to this playing field. My venture fund focuses on delivering benefits to Asian investors and business leaders – both financially and strategically.
Unlike other funds, we encourage our investors to access technology and connect with our deep and extensive networks in Silicon Valley. We want them to see what will become disruptive.
What will happen if you do not know what is coming? Companies will be disrupted. Then, they cannot compete. They disappear and die. With the rapid change in technology, one way to get business protection is to learn from the source of innovation. The biggest source of innovation is in Silicon Valley, San Francisco Bay Area. Our investors can also choose to deploy technologies, partner with our portfolio startup companies, or use the experience to create strategies for long-term growth. It is the most effective approach to protect their companies in the long run. The strategic value is enormous. And of course, they also receive attractive financial returns.
Are you inspired? Tell us what you think by joining our community at www.techsauce.co.