We ensure that our attendees not only have superb experience in our event Techsauce Summit, but also excellent experience staying in Bangkok during the week. Here is a collection of special opportunities for visitors in Bangkok during this July that you should not miss out.
Travel and Stay
Bag-free Travel Experience
Enjoy hands-free travel and attend the most exciting #TechsauceSummit in Bangkok
Deliver 3 bags for free from Suvarnabhumi airport (IATA code: BKK) to the hotel in Bangkok using promocode "TECHS16"
Hotel -> Airport : Get 30%-off to delivery from the hotel to Suvarnabhumi airport using promocode "TSAUCE16"
Period: 18th – 31st July 2016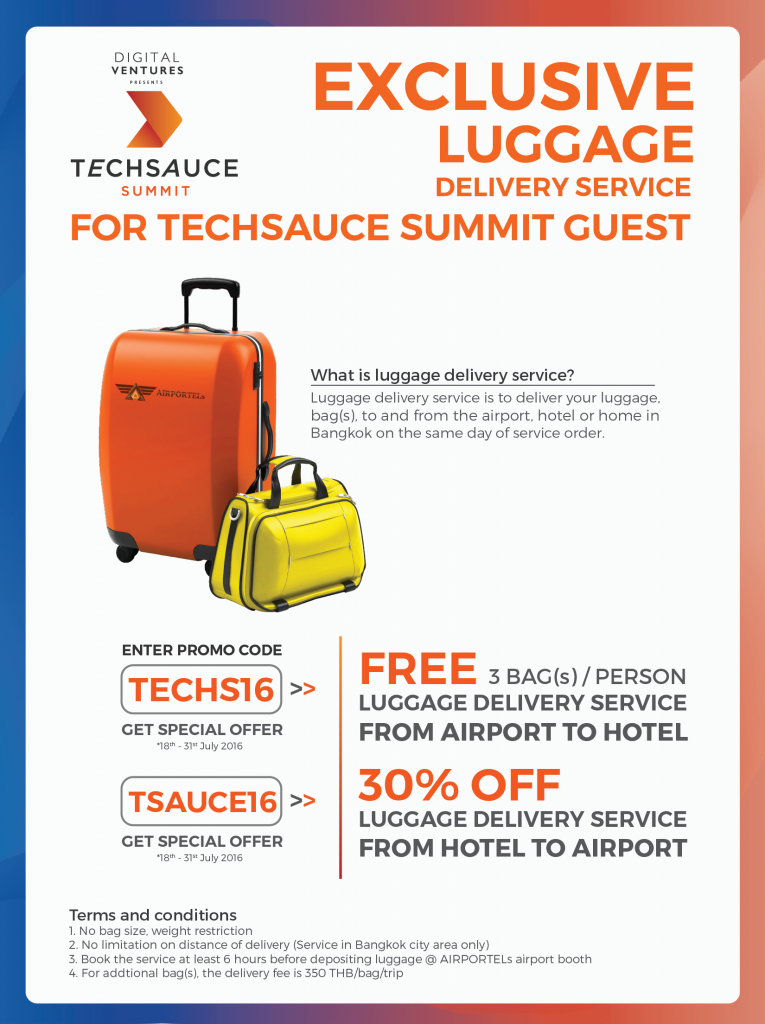 How?
● From airport to the hotel
Booking online with promo code "TECHS16"
Deposit luggage @ AIRPORTELs airport booth
Enjoy your travel
Receive your luggage @ the hotel
● From the hotel to airport
Booking online with promo code "TSAUCE16"
Deposit luggage @ the hotel concierge
Enjoy your trip
Receive your luggage @ AIRPORTELs airport booth
Learn more at: https://www.airportels.asia/techsauce_exclusive/
Centara Grand offers FREE Techsauce Summit ticket per stay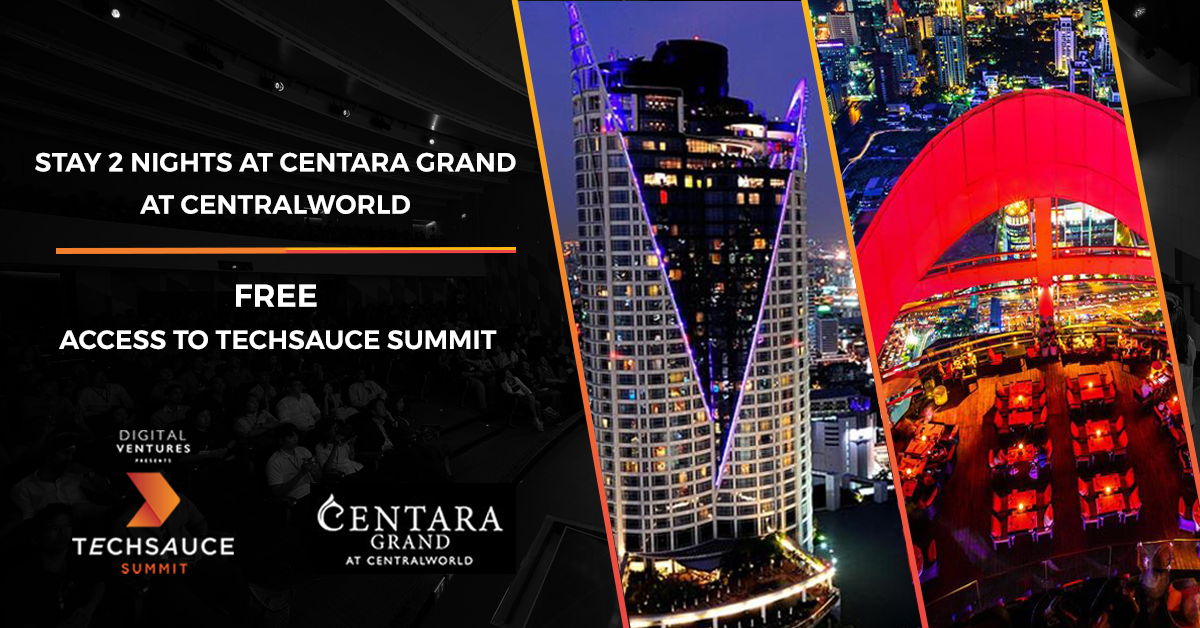 Book and stay for at least 2 nights at Centara Grand at CentralWorld during 16 – 26 July to enjoy one free Techsauce Summit ticket. Learn more
Discounted Boutique Accommodations
Or if your type is a boutique hotel or a hostel. These are the accommodations that offer special discounts for Techsauce Summit's guests.
To get the special rate, simply book via email and mention that you are coming to "Techsauce Summit"
Discounted Local Tour Service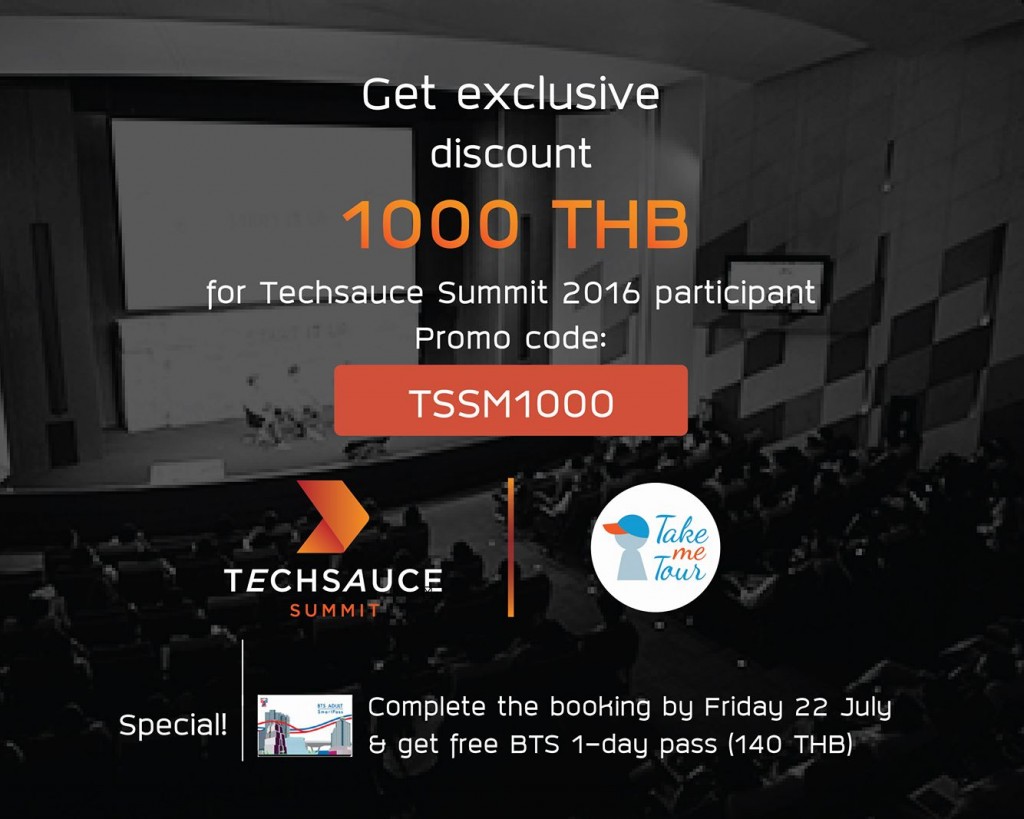 How?
Go to website www.takemetour.com
Browse any local tour on the website (Recommended tours)
Click book and enter the promocode "TSSM1000" to get 1000฿ discount!
Enjoy the discount and local experience!
Special: FREE 1-day pass for local transportation in Bangkok (BTS) cost 140฿, for those who complete the booking before the event date (July 22, 2016 at 11.59 PM. GMT+7).
Terms & Conditions
This promotion is for individual customers who participate in Techsauce Summit 2016. The code is valid until July 25, 2016 (11.59 PM. GMT+7) only, or until promotional items are no longer available. Details of customer privilege benefits are as follows: 1) There is NO minimum trip cost limitation 2) 1 account per 1 priviledge, used during the campaign period only. 3) The promo code will cover the trip cost, but exclude the booking fee and applicable taxes. 4) TakeMeTour Pte. Ltd. (the Company) reserves the right to change these conditions without prior notice.
Learn more about TakeMeTour
TakeMeTour is the largest website for local tours in Thailand with more than 10,000 local experts from 40 ciies.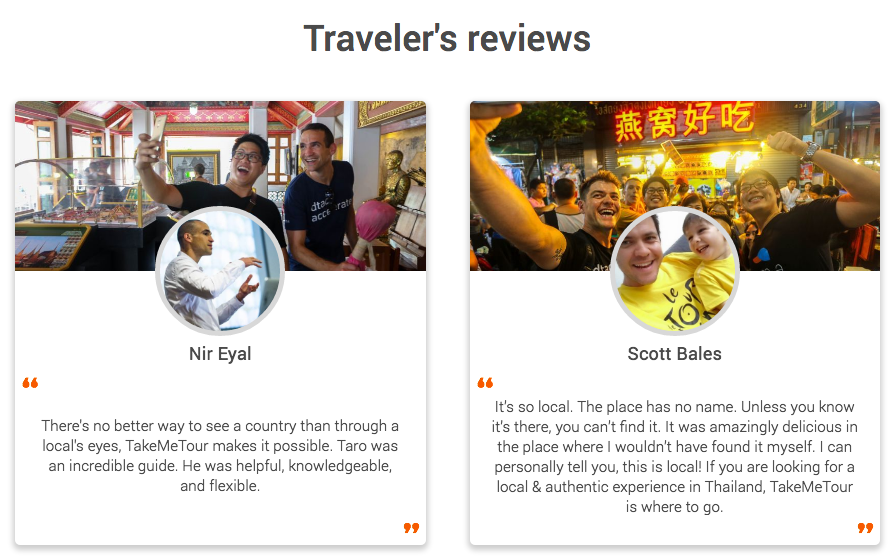 Event
Startup Week, a program by Techstars, is a 5-days series of programs for entrepreneurs in cities around the globe. And this year is the first time that we have Thailand Startup Week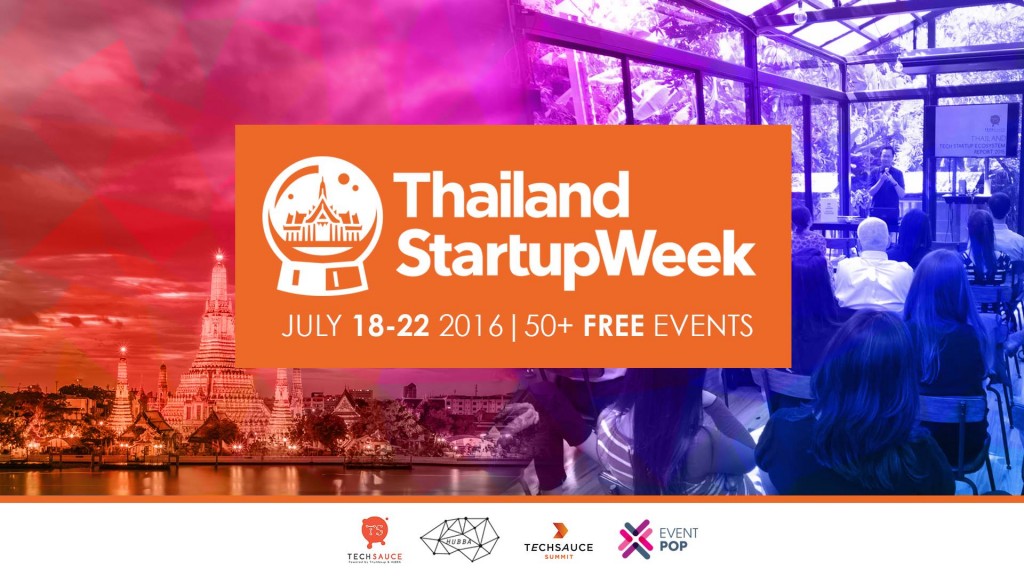 Thailand Startup Week is 5-days of awesome free events across Bangkok (English and Thai) that celebrate and empower our entrepreneurship community! The event held to celebrate, showcase, empower, inspire, and grow the startup community and culture through knowledge sharing in meetups, gatherings, lectures, and other exciting activities. THSW 2016 will be held from 18-22 July at various locations around Bangkok. #THSW16 #THStartupWeek
Thailand Startup Weeks also features many of the world-class speakers; for example, Marcus Segal, Yossi Hasson, Oko Davaasuren, Jeffrey Paine. This is to warm you up before the even full courses in Techsauce Summit.
Read more: 8 reasons that you don't want to miss Thailand Startup Week
Book the free events now: https://www.eventpop.me/c/THSW
Techsauce Summit ( 23 - 24 July 2016 )
The Super Big Event of The Year and The Biggest International Tech Conference Ever in Thailand!
Up to 140 sessions in 8 stages
More than 140 speakers
Up to a hundred of VCs and big enterprises
Learn more at TechsauceSummit.co

Techsauce Moves | The Ultimate Tech Conference Saucey Party!
A bang for your bucks! Techsauce Summit comes together with "Techsauce Moves" - The Most Epic After Party of the Year in which the summit's attendees holding regular ticket can join for free!
Techsauce Moves | The Most *EPIC* After Party that You've never seen from any conference!
Meet the superstars BANGBANGBANG Khanngeon Thaitanium and Keezy supported by Asiola
Awesome DJ and Live Band from JOOX Thailand and LENSOD
Premium FREE FLOW DRINKS & International Buffet food and beverages from Diageo Moet Hennessy(Thailand)
For More Details >> http://go.eventpop.me/techsaucemoves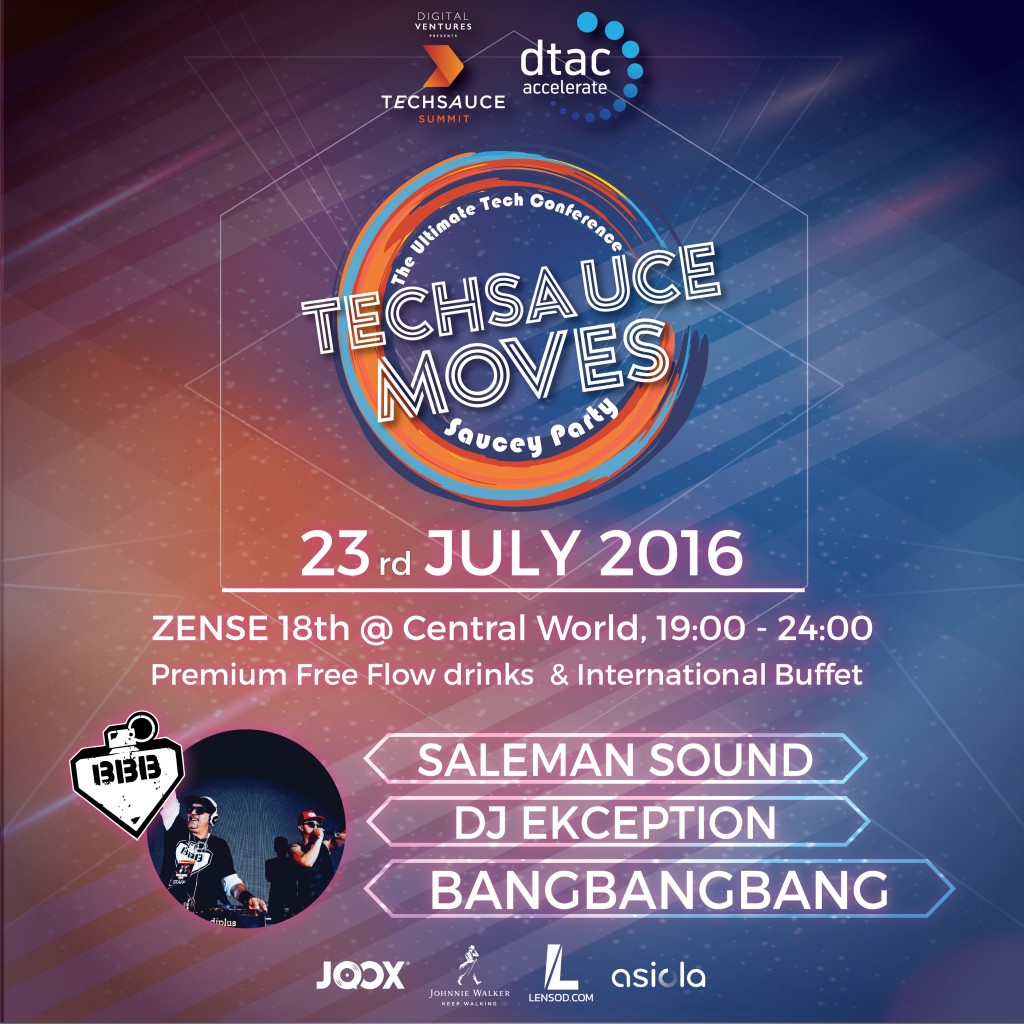 ---
Don't forget to enjoy any of these privileges. We hope that this will be the remarkable Bangkok's experience of you.
Related Post: These 11 great websites will make your Bangkok expat life easier.