"Just remember you are in it together. You will have highs and lows as an entrepreneur, but this is the life we have chosen… and as much as it can be a roller coaster and your whole startup might 'sink,' that is ok… I would rather work on the startup that sinks than work at the job I don't like." - Marcus Segal, former COO of Zynga
The ventures that Segal have been involved in like eMusic, Vindicia and Zynga not merely "did not sink," but were extremely successful. For example, Zynga was not simply a Unicorn with a one billion USD valuation, but also a Unicorn with one billion USD in revenues.
Segal, during his presentation, opted to share with the audience the lessons learned from Zynga experience and takeaways that can be onboarded by young startups in order to build successful and sustainable businesses.

1. Endless re-skins are not a great strategy – strive to innovate in the ideas, products, and ways of doing business
According to Segal, the majority of the companies are doing products that are just like other products. From time to time it might be fine to launch products that have been already proven on the market and 're-skin' them differently. Nevertheless, Segal recommends to always try to do it better. "Re-skinning" is not the strategy that will help to build a long-lasting and sustainable business.
Segal gave the example of Zynga. Zynga's original games were exceptionally successful, therefore the company was to some degree resting on laurels by simply multiplying and duplicating the first winners. That is how, from success of Mafia Wars, the following games such as Fashion Wars, Vampire Wars, Space Wars, Pirate Wars and Prison Wars were born. Such re-skinning brought in revenue, but it didn't take the company to the next level. ""No one thanks you for not innovating; you can do it once or twice, but you can't keep doing it. And if you keep putting 20-30 staff on top of it, you're adding people to your company for no reason. You have to find things for them to do, otherwise you end up with a huge bloated payroll," says Segal. "There's a right balance between proven, better and new. It's fine to repurpose something for the SEA market, but you've got to make it a little better."
2. Build smarter – and save on the cost of development
For the applications business, it is important to ensure that the technical engineers' skills are used wisely. Their skills are too extremely precious to be buried in non-worthy projects. Segal says, "25-30% of the savings in the apps development can be achieved by providing detailed specifications to the engineers. Engineering hours are really expensive. Not just what you're spending on your payrolls, but what you could be doing. Use a concept artist and illustrate the concept visually before you spend on engineering." Strive for perfection from the start!
3. Know your users
Do you know where to obtain the best free competitive research on a product or service that you intend to launch? It's very simple. Make a user profile and go into those game forums, and find out what users or players of that app are saying. They're giving away free competitive research. Check the customer reviews and forums and social media. By studying them, you will approach the perfect product with the perfect features to meet your client's needs.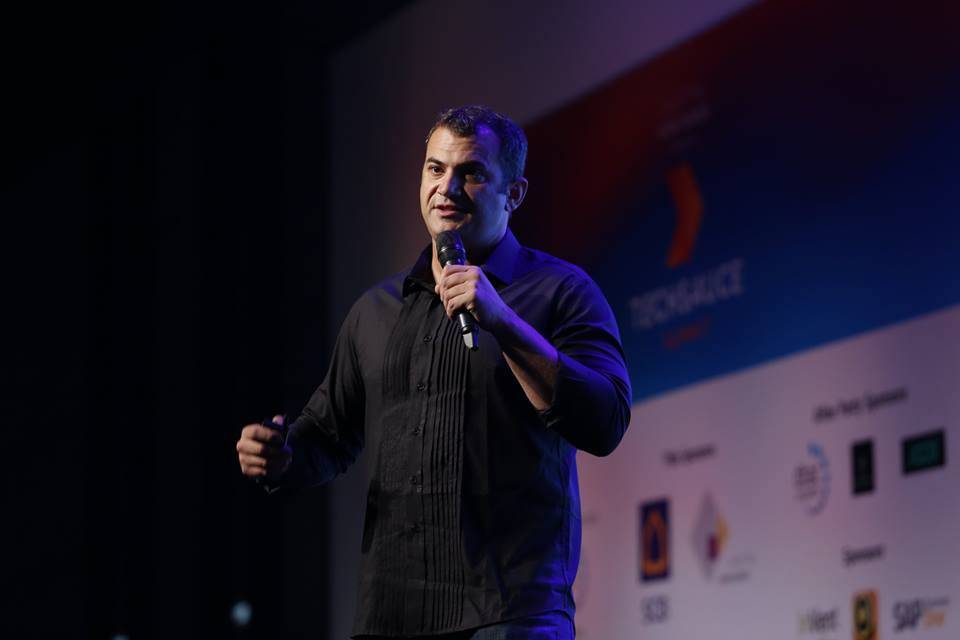 4. Shift the focus from user acquisition to user retention and engagement
.
User acquisition is a quick win action, while user retention is a long-term one and requires sound marketing strategy and constant work. Segal claims, "We're not focused enough on these things when costs of apps are going up over time. We need to think further than 30 and 90 day retention to day 360 retention."
On average 75% of app users will discontinue using it within 90 days from the moment they download the app. For the games industry only 10% of users will be retained within 90 days, while for media and entertainment sector the figure will be around 24%. (Source: info.localytics.com, Q4 2015)
5. Game companies must learn to create meaningful social
Segal suggests that meaningful social is what drives not only user acquisition, but also long term user retention. He continues, "The reason why Zynga is going to turn it around, is because they are moving back to Mark's [the founder's] original vision, and they are focusing on meaningful social. The games that have done the best for Zynga since its inception are Zynga Poker, where in any given time there are 0.5 million people playing poker with
their friends
. Real people interaction is a huge driving factor."
"If we aren't retaining, we have to consider that we aren't creating meaningful enough user experiences for long-term retention," says Segal. "You don't want to build a grain of sand, and place that grain of sand on the beach and hope that people find that grain of sand on the beach. Don't build grains of sand, build sandcastles – and if you're lucky you can add onto that and build a pier. The cool thing about building a pier is that a pier will be there in a 100 years. Like for Facebook, when they want to juice it, they can add things like shocked face, wow face, little emoticons. You can even open up your pier and let others sell things on it for you like Pokemon Go – it's all going to be based on meaningful actual social between people."
Competition is growing, but so are the opportunities
The competition in the apps sector is fierce: about 500,000 new applications will be submitted this year. Nevertheless, the opportunity has never been bigger, suggests Segal, who expects to see a 50 million DAU (daily active user) app within the next 5 years, and a 10 million USD per day app in the next 7 years. He adds, "The challenge for the product makers is not only to make the application to be noticed, but to introduce meaningful social into the product for it to thrive on its own without ads. Otherwise your app is like a leaky speedboat, you're spending all your money on ads and retention."
Thailand's startup scene and a piece of advice
Segal does not question the potential of the Thailand's start-up scene. The market is exploding.  He explains, "The seeds have been planted and now they are starting to sprout." In 2012 only 12 start ups in Thailand obtained funding for the total amount of 2.1 million USD. On the other hand, 100 million USD has already been invested in 72 start-ups in 2016. Moreover, the startup sector receives a lot of support and attention from the government, as part of the Thailand 4.0 vision.
In his presentation, Segal pointed out few times the importance of developing and nurturing the community feel between startup entrepreneurs. Sharing skills, knowledge and expertise will benefit everyone. The entrepreneurial community is extremely powerful as it has so many resources to be drawn upon. This was and still is the case in the Silicon Valley – and hopefully Thailand will follow a similar trend.