As Thailand is an emerging market, within the global market, Techsauce is looking into what components make up this growing ecosystem, what role each section plays and how this innovative, strengthened and forward thinking country can help lift, unify and contribute to the rest of south-east Asia, while connecting the rest of the world with innovative tech startups.
Business incubators and accelerators support early stage entrepreneurs by providing them with various business development services, access to office space, connections to potential customers, and investment facilitation services. While their role has been studied to some extent in developed markets, their place in the emerging market ecosystem is still being assessed and how key their role is in the development of startups as a whole.
We look at the top public and private Incubators across Thailand that are offering investment, growth and stability for tech startups. The following list of incubators will also be part of the Techsauce global summit this year at the end of June, the perfect opportunity for you to connect your startup with some of the top incubators that can really help to develop your product or service.
True Incube

True Incube Ventures Fund invests in state-of-the-art technologies that are of strategic importance to True Corp from a technological, commercial, or operational point of view.
Their main mission is to strengthen relationships with innovative suppliers and technology partners from around the world, globally unifying countries, economies and ecosystems.
If you are in need of early-stage investment or distribution of your products they can strengthen local partners with foreign startups and vice versa, can bring more customers to the startups using True Corp references and accumulated a database of contacts to support business development with wider providers, nationally and internationally.
The collaboration of True Incube with global partners enables Thai startups to be more competitive in the global market. Participating startups also have the opportunity to partner with startups in those countries and join True's various collaborative projects," said Teerapon Tanomsakyut, chief of innovation and sustainability at True Corporation Plc. (Bangkok Post)
Krungsri Rise

Krungsri RISE is the first corporate accelerator in Thailand. Krungsri and RISE, accelerator help to drive startups together.
The strength of the accelerator lies in knowledge and expertise in building up growth for startups from the team and experience from moulding, managing, investing in, and setting about numerous startups. Likewise, the strength of the corporate encompasses knowledge and insight into the business, experience in conducting transactions with expert personnel and a proper system, including what startups lack such as customer behavioural data or funds. With cooperation from both the accelerator and the corporate, it enables startups to accelerate further and faster, minimize risk in entrepreneurship and succeed as speedily as possible.
AIS Incubator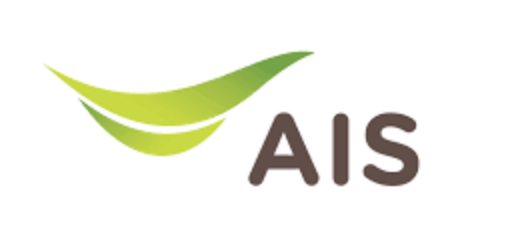 AIS's incubator program is becoming even easier for everyone to become a part of AIS The StartUp. Now you can present your work and creations to AIS at any time, 24 hours a day—for the joint development of products, for business marketing plans and strategies, and to receive a wide variety of partnership privileges.
AIS also has a new and quick platform called 'AIS the startup connect'. 
The benefits of this startup program are extensive and extremely beneficial:
*Private one on one mentoring
*MIT startup exchange program
*Special business model
*Immov8sparks & Go ignite members
*Executive leadership courses
*Workshop class and much more.
All the information can be found at http://www.ais.co.th/thestartup/en/index.htm
Dtac

One of the most notable incubators is Dtac's program for startups.
What is the program?
It is a 3-month program that will bring together an amazing community of entrepreneurs, experienced mentors and investors with a common trait to dream big and making an impact on the world.
Dtac look for startups that are:
Early stage startups with ideas in the initial phase of development
A solid team of up to 5 founders who can fully commit to the project.
Any gender, age, nationality and education level.
BIC is the leading government incubator for Thailand: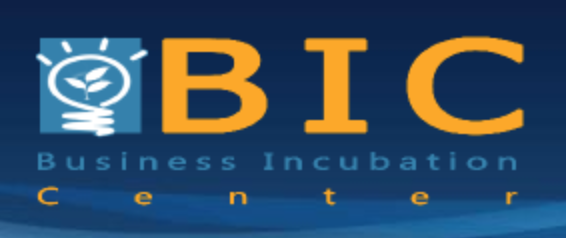 The National Science and Technology Development Agency (NSTDA) is an agency of the government under the Thai Ministry of Science and Technology which supports research in science and technology and their application in the Thai economy.
Business Incubation Center (BIC) has set its vision to be the leader of technology business incubation nurturing Thailand entrepreneurs to turn their ideas into high value and innovation created businesses.
Mission Statement
BIC is determined to provide top-of-the-line incubation services which are comprehensive from pre-incubation to post-incubation for IT and technology businesses in order to assist technology businesses start-up in their early stages by
Providing effective comprehensive IT and technology business incubation services
Assisting spin-off researchers in their technology business endeavour
Promoting investment and funding for technology businesses
Providing the right cure for the right case.
Time will tell as to how incremental and crucial these incubators play within the dynamics of the Thai ecosystem in building up tech startups and facilitating innovation.
For more information on how you can be part of the Techsauce global summit that is happening at the end of June following the link below. https://summit.techsauce.co/
Bring your ideas, your products and startups to this platform of networking and opportunities from Thai and international influencers.