Alina Truhina and Paul Ark, The founding partner and the venture partner of The Radical Fund, early-stage venture capital for tech-enabled startups that focus on climate change gave their perspective on climate in southeast Asia in this fireside chat session.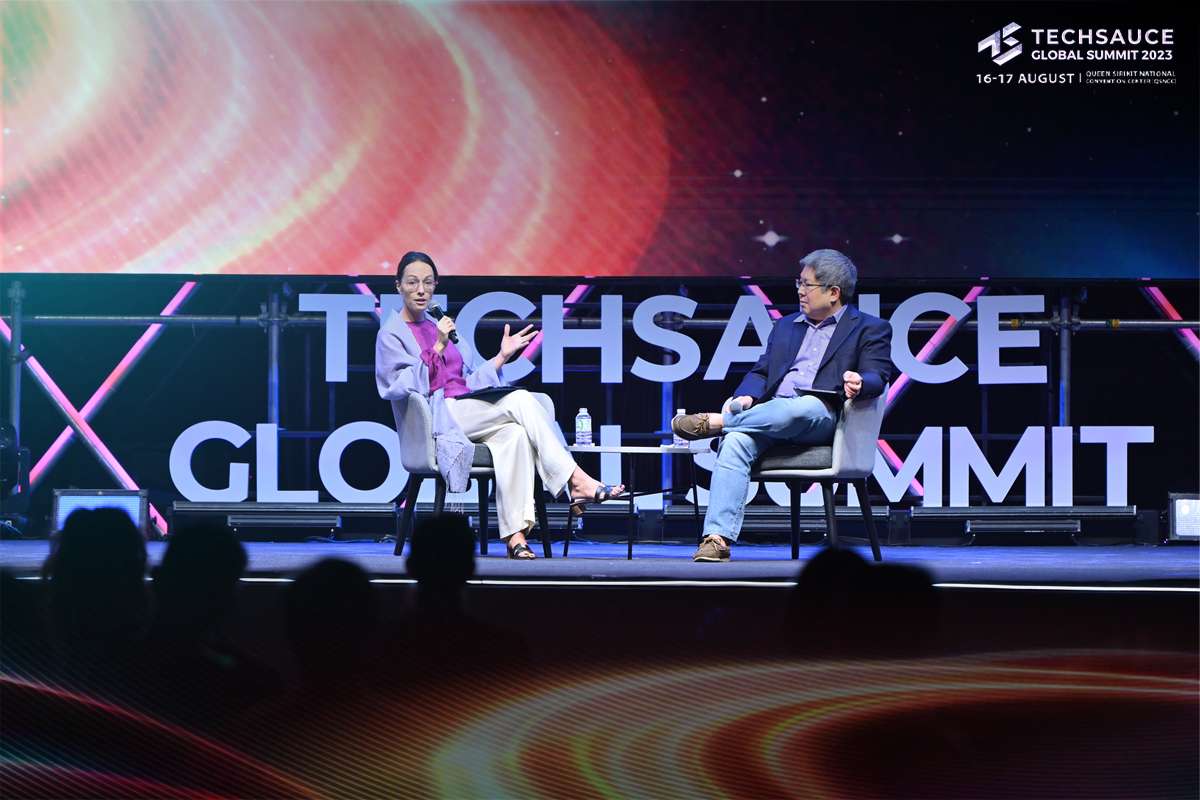 In the overview of a climate impact from a technological perspective, Paul asked Alina about the reason why she chose to invest in the Southeast Asia region, Alina said that climate change is happening globally, whilst southeast Asia is more vulnerable. Statistically, Southeast Asia is the 3rd largest polluter in the world, behind the USA and China.
Paul stated that climate tech is one of the fastest growing in the venture capital industry.
Moreover, Alina is passionate about the opportunity to invest in the region of the vibrant economy and the increasing youth population with the tenfold growing climate techs. She also suggests that we should invest more in the climate tech sector.
Paul explains that the reason why climate tech is not as profitable as other capitalist startups such as Uber or Grab is because of the economy of scale. However, there is a pathway to be profitable. Alina also supports this by explaining that by investing in climate tech, economic loss can be reduced while unlocking economic opportunities as well.
Alina defines that as a VC, not only do they have to focus commercially, but they have to embed climate impact as well, as they are building a portfolio with high-performing companies that can return the capital to the investors.
Paul emphasizes that even if we can stop emitting pollutants such as methane or greenhouse gases, we need to learn how to adapt and live with the warmer world as it can take up to 80 years for those pollutants.
" If we don't stop now, The climate only gets worse every day after this," said Paul, but no matter how bad the climate is getting worse, they are keeping up the pace of climate tech to overcome it.
Paul Ark sums up by reminding the audience that If they are interested in doing anything with the climate, they don't have to "move" into the climate sector, they can find methods that reduce the climate impact of their business, and those can make a better impact.
Alina ended the chat by asking the audience "How do we radically change our culture and our perception of climate and how do we encourage entrepreneurs to contribute more in an inclusive climate transition?