Hello Tomorrow is a global organization on a mission to unlock and increase the exposure of deep tech worldwide. Ernest explains in his keynote address that the conversation around deep tech and its ability to disrupt industries has been ongoing for the last ten years. However, one of the disconnects has been the general public's perception and understanding.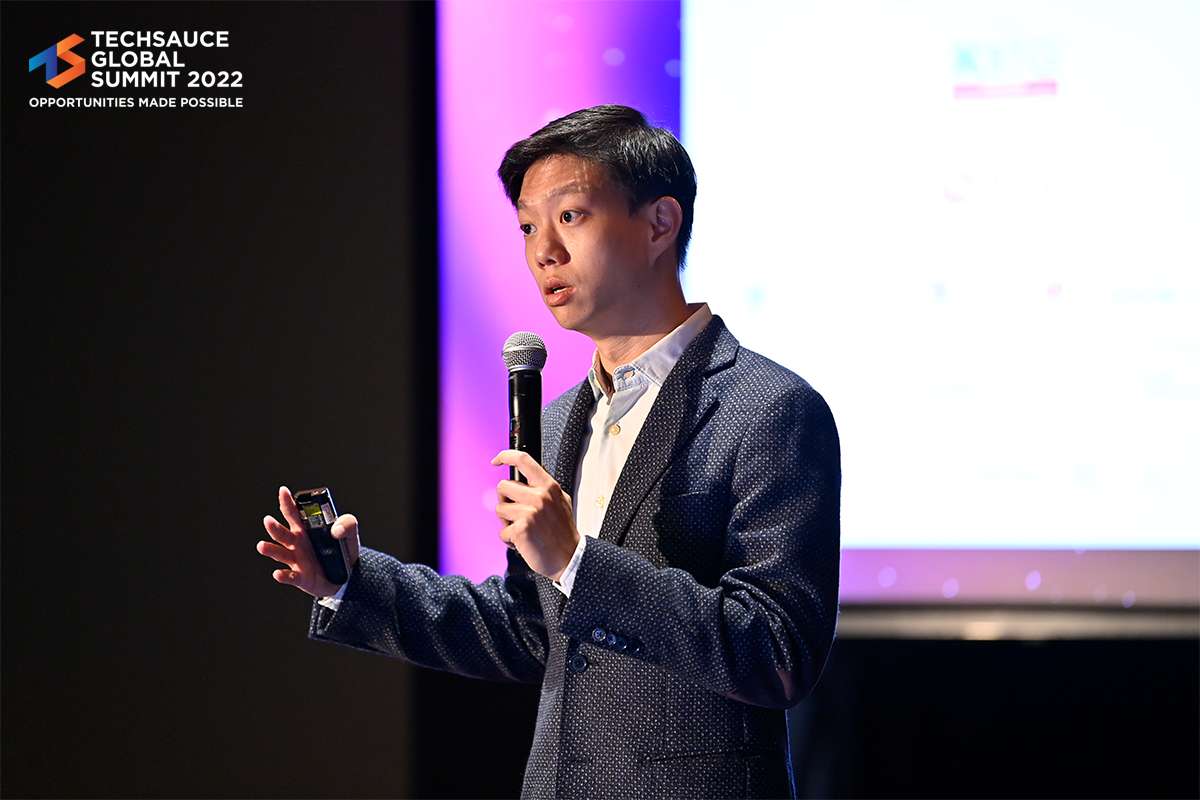 There is a lack of context for the general public, and one of Hello Tomorrow's objectives is to demystify deep tech and help people understand the fundamental nature of how deep tech can change their lives. Over the ten-year conversation surrounding deep tech, the technologies and issues have evolved. Hello Tomorrow started ten years ago when deep tech was hardly known, but it has become a part of the vernacular. Ernest goes on to explain that the hard work has just begun. He and his company believe that deep tech is needed to solve the world's biggest and toughest challenges because the world's problems are not virtual.
Ernest and his team believe that connectedness is essential. He said that
"humans need to find a way to capture and manage knowledge."
He acknowledges that one of the ways to accomplish this is to have access to the world's top minds. As a result, Hello Tomorrow has ensured a physical presence worldwide in developed and emerging economies.
Public awareness and connectedness.
How does Hello Tomorrow ensure this connectedness to the general public? Firstly, they scout for deep tech solutions worldwide and run an annual deep tech competition that garners over 5000 applications from over 300 institutions. Secondly, they work closely with corporations as consultants to help them understand what is happening on the supply side and what new developments are happening. Ernest and his team also ensure that they build a collaborative ecosystem by helping everyone understand what is going on. This is accomplished through constant dialogue with communities and stakeholders. Finally, Hello Tomorrow offers free educational resources to help everyone understand technology development's differentials.
Hello Tomorrow hosts a broad spectrum of deep tech solutions. Their portfolio is diverse and encompasses the gamut of issues facing people today. This is part of the reason we can witness the momentum in growth and awareness of deep tech. Since 2016, the investments into deep tech have increased to $60 billion overall.
The 4th wave of innovation
Those in the industry consider deep tech the 4th wave of innovation. The first wave of innovations happened in the 1950s through the industrial revolutions, the second wave was the corporate labs in the 1980s and the third wave was in 2020 when we witnessed the rise of startups and venture capital. The fourth wave is gaining momentum in innovation, with more and more organizations looking for deep tech solutions.
The impact of deep tech has clearly demonstrated how Moderna has grown and gained success in the last two years. From an organization that was barely known to becoming one that is known worldwide, and through using deep tech is an excellent example of deep tech influence.
The four characters to help you start engaging with deep tech are as follows:
Deep tech focuses on solving fundamental issues.
They leverage coverage of disruptive technology.
Successful deep tech start-ups have physical or hybrid components.
The start-ups actively seek to position themselves in the center of the ecosystem.
There are three approaches that all prosperous deep tech start-ups use to gauge if innovative ideas will be successfully developed and sold. They will consider advanced science, design, and engineering. Where these three approaches converge determines the success of an idea.
The bottom line with deep tech and the success lies in assessing the problem's nature. Ask, "How can we use science to solve this problem?" Finally, ask if the solution can be delivered outside the lab. Ultimately, a solution needs a market, and a startup will have to consider the tech risk versus the market risk.