Recently, Techsauce had the utmost privilege of attending the close-doored MITR PHOL TOP TALK 2018, initiated and organized by Mitr Phol, Thailand's and Asia's biggest sugar and bio-energy producer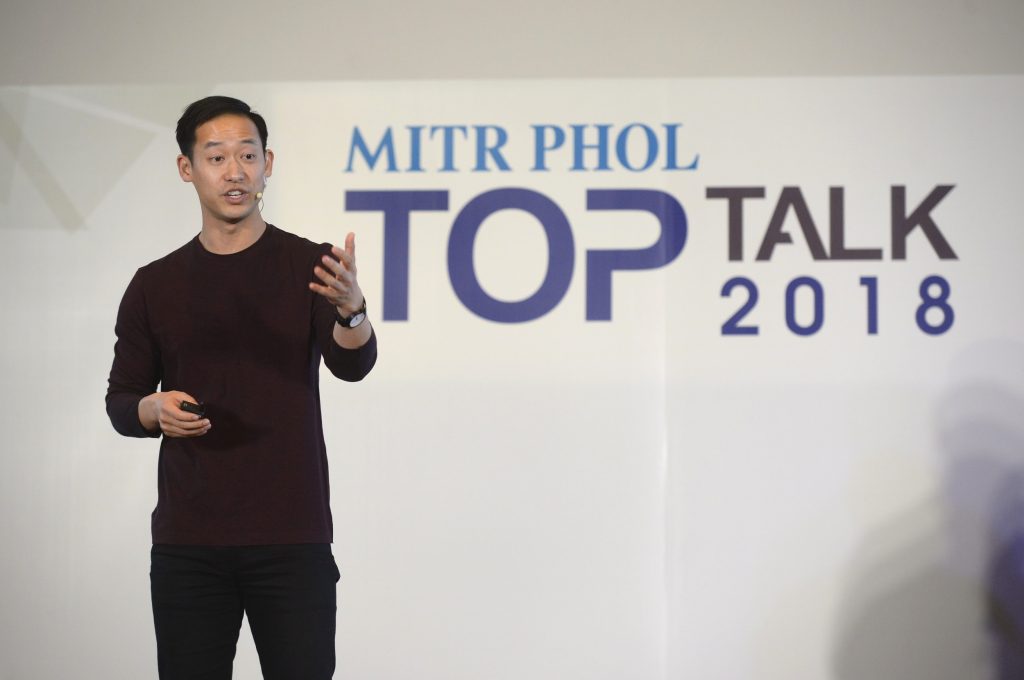 One of the guest speakers at this year's talk was Mike Peng, the Co-founder and Managing Director of IDEO Tokyo, one of the most prestigious design consultancy firms in the world. Despite majoring in Cognitive Science and minoring in business administration at the University of California, Berkeley. Peng's neurolinguistics background and business acumen provides him with a unique perspective while tackling large corporates major systemic issues at IDEO.
Having been with the design firm for over a decade now, Mike Peng has helped to establish multiple IDEO offices around the world, including co-founding the New York and Tokyo branch, where he now resides as the managing director of IDEO in the land of the rising sun.
Interestingly, IDEO began as a heavy industrial & product design company in the heart of Silicon Valley, helping to design and develop the first Apple Mouse with Steve Jobs, and create the portable flip screen laptop in the world. The moment of epiphany struck when IDEO's founder David Kelly, realized that the same methods used by Designers to solve design problems, could be contextualize and used to solve the world's biggest problems. And henceforth, the term, Design Thinking was born.
So, what is Design Thinking anyway?
Many people from Japan might be familiar with the term Kaizen, a thought process of transforming a product from 1% done to 100% done. Kaizen is the incremental improvement of a specific product to reach as close to perfection as possible. Many Japanese companies have lived by this philosophy and seen incredible results. Toyota for example perfected the movement of Kaizen in its mass production facilities, producing up to 1070 cars a day. However, the Kaizen movement is not suitable for large corporates who are looking to innovate their services or products. One needs to consider Design Thinking as an alternative thought process in designing utopia processes that are not being implemented yet. Design Thinking is to transform a product from 0% (a product that has zero intrinsic value), to 1% done (a product that is unlike any other product in the market, it may still be in the prototype phase, but it has great potential for the future. I.e. Bitcoin in 2009)
According to Mike Peng, major corporates like MItr Phol need to balance between optimizing today and cultivating for tomorrow. Many companies today place more emphasis on optimizing their current business so that it is able to achieve its short-term goals of optimizing revenue and increasing the company's overall profits. Unfortunately, this leaves little room for companies seeking to innovate and become a leader in their specific industry. Because of the needs in the short terms, companies are not cultivating tomorrow for a new future. The only way for a firm to differentiate itself from the pack is it were to create something that can become its unique selling point. However, to innovate and cultivate something truly revolutionary takes time.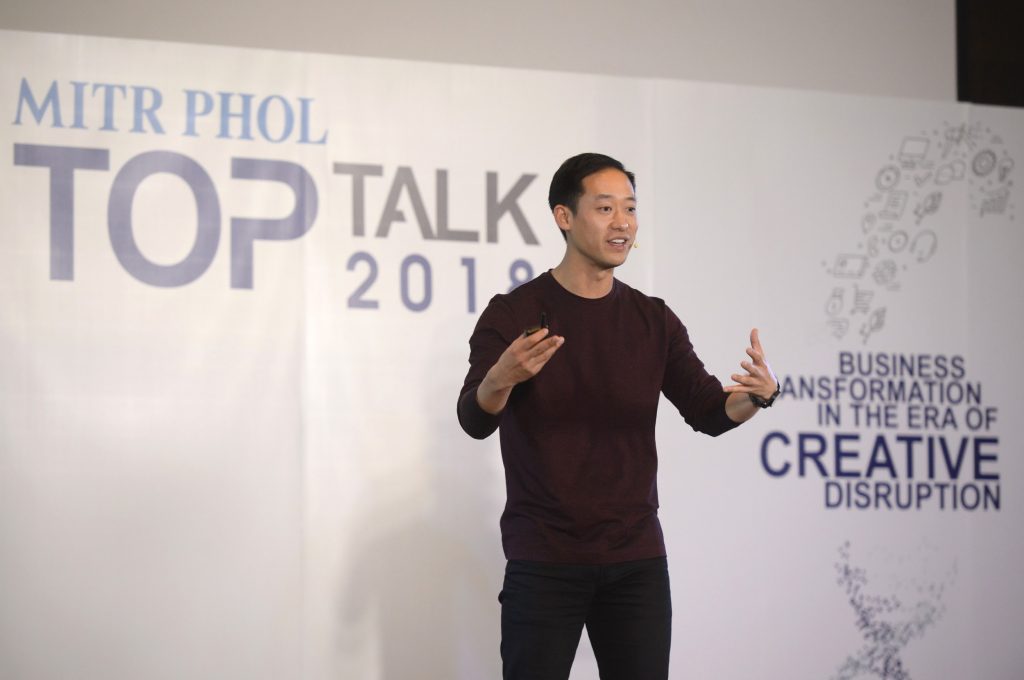 About Mike Peng
Mike Peng is a managing director of IDEO Tokyo. He joined IDEO in 2006 and moved to Tokyo in 2011. Mike is passionate about IDEO being a creative catalyst for change in Japan. He believes that unlocking people's innate creative ability will be the key to helping Japan become more innovative.
As co-Managing Director, Mike works with colleagues to set the strategic direction of the business in Japan, mentor designers, and lead client relationships and projects. Industries Mike has worked on range from education and hospitality to financial services, food & beverages, and consumer electronics. He is also a visiting lecturer at Tokyo University, Keio University, and Kyushu University.