Techsauce recently sat down with Isabelle Decitre, CEO of ID Capital, a leading Venture Capitalist based in Singapore. After careful research for an emerging sector to invest in, she realized that the Food & AgTech sectors were bound for dramatic change and dedicated time and effort researching startups to invest in. For the next two years, Isabelle reviewed venture deals and invested as a private investor in Singapore.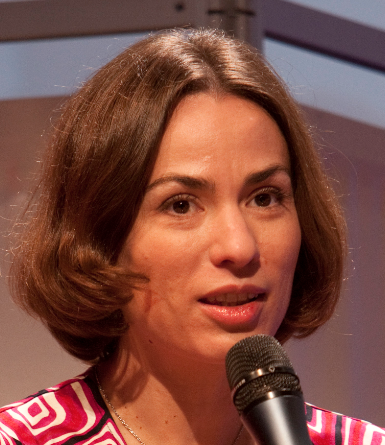 What inspired you to become a VC? 
When I arrived in Singapore I had a clear vision of wanting to contribute and also have my freedom to be as flexible as possible. I didn't just want to consult, I wanted to really contribute. Becoming a VC enables me to really find the most progressive products that will make an impact on the Ag & Food Tech.
What attracted to you to the Food and AgTech industry and what is it that you want to achieve in these emerging markets?
I love the idea of technology helping the Ag and FoodTech pushing these particular industries forward. The food supply demands it. It really needs more startups that are developing products. It's about having an impact, we are an impactful investor. The ecosystem of Asia and Pacific needs catalysts like us as VCs to enable real growth. As an entrepreneur, emerging ecosystems allow for this type of movement as the economy is not as stable, there is room for maneuver.
Asia is very prominent and needs to be recognized on the global platform.
How do you see the FoodTech & AgTech Industry in Thailand specifically?
It's very promising as its a food country, however, there are a few things that are stopping it from progressing. It's not such a big country like India or China, therefore it needs it neighboring countries for the export market. Thailand needs to sort out the legalities of entrepreneurship and its incentives to become more appealing to successful markets. This will certainly happen as the year's progress. As a VC there is a barrier as we don't speak Thai and really look for startups that speak English. We are aware of startups in Thailand that very internationally driven and they do fall on our radar.
Do you have any advice on how the future of these industries in Thailand and the rest of Asia will develop?
I have a very strong belief in Asia and see such a dynamic vision for European and western VC's Mindsets. There is sometimes a chaotic path in these emerging ecosystems which may deter some VC's, however, Asia has always shown their hard working and ambitious drive to grow and develop.  There are so many opportunities in these emerging ecosystems that I really recommend VCs to get involved.
As a leading VC investor from Singapore, what do you look for in Food and AgTech Startups?
As it stands we are looking for startups that are in need of Series A investment. We aren't interested in startups that are at the seed fund/initial investment stage. We need to see people who have a business plan and have a strong foundation in order to build. We want startups that need financial support to fund their entrepreneurial endeavors and have a proof of concept in terms of their technology.
We don't want someone with just a good idea, this is not sufficient enough for us and is far too risky in these emerging markets as its too unpredictable.
We don't want to heavily influence the startups, we are investing in people, after all, so we don't want to take control and steer the show. If they are investable for us they are already stable.
What does the mentorship program entail and in what way does it benefit startups? 
We offer specific skills and provide a service platform more than a mentorship. We offer targetted advice. We try to find the right partnership.  We have a high benchmark across the region that we want the startups to meet. We are promoting the startups that are making the most beneficial impact on the industry and that are making a necessity to the region.
We have around 5 people at present in the company. We are private investors and want to provide a platform for making the most impact.
A lot of investors are shying away from Agtech as its too complex. Its all about learning how the industry works which can be more of a risk than investing in 'Fintech' for example.
With these challenges of population, urbanization, land scarcity, and global warming continuing to loom nurturing innovators working towards sustainable food solutions remains essential. 
What sort of AgTech is out there already that has impressed you/made an impact and is already providing impactful solutions?
The impact is the most important. In South East Asia its all about smallholders and small farmers. Its very simple - giving a farmer a smartphone can connect them to multiple domains which really starts the ball rolling in implementing AgTech and increasing connectivity. Many western innovators are falling flat at times as the landscape is very different. It takes time for innovation to make such an impact that it is mindblowing, however, that shouldn't deter you from investing. The industry needs to start somewhere.
There are Series C investments in AgTech which is a really promising sign that the industry is really progressing in the region.
With regards to FoodTech do you see there is a considerable shift in the E-commerce sector and do you have any remarks/predictions for this shift with regards to FoodTech?
E-commerce is definitely building momentum but we are not really qualified in this area just yet. We are a small company and really have to look at our competitors as we have a lot in the VC sector. We look towards the deep science aspect of 'Agtech' which can help to set us apart.
The Food and AgTech are less dominant in the tech industry. Do you have any incentives or schemes in creating more awareness in the industry and attracting more tech influencer and investors?
The platform we offer encourages the AgTech industry to embrace open innovation and VC schemes. Its a matter of having a positive impact on the global ecosystem. The platform is doing this day in and day out, benefiting the startup competition.
How is your relationship with the Singaporean government? What sort of support have they offered?
They have been extremely accommodating. Within South East Asia, Singapore has been very profound at encouraging transactions and start-up incentives.  They encourage entrepreneurs to progress in this ecosystem. In each country, AgTech is still relatively small in the tech industry.
A particular initiative is 'SPRING Singapore' an agency under the Ministry of Trade and Industry responsible for helping Singapore enterprises grow and building trust in Singapore products and services. They have decided to give startups grants in the AgTech industries which should be adopted by more governments across South East Asia.
Along with government incentives, how can you as a VC capital investor motivate SEA SMEs and farmers to adopt technology and add more value from existing resources through innovation?
I'm not sure that investors can encourage farmers to implement AgTech, I believe the investors can help with the financial side for startups and improve the innovation. The adoption of the technology has to come at a grassroots level.
Lastly, do you have any advice for startups in Thailand?
My advice for startups in Thailand is to get to know your competition. Sometimes so many startups are blind to what is going on. Look for what the alternative is to your product and fully understand what is out there. Be ambitious. Go to other countries, think outside the box and show you have potential. From an investors perspective, its a risky decision as the odds of seeing your investment go bust quickly is very high. Look at the companies that have strong support as a safer bet for investment.
More info on ID Capital: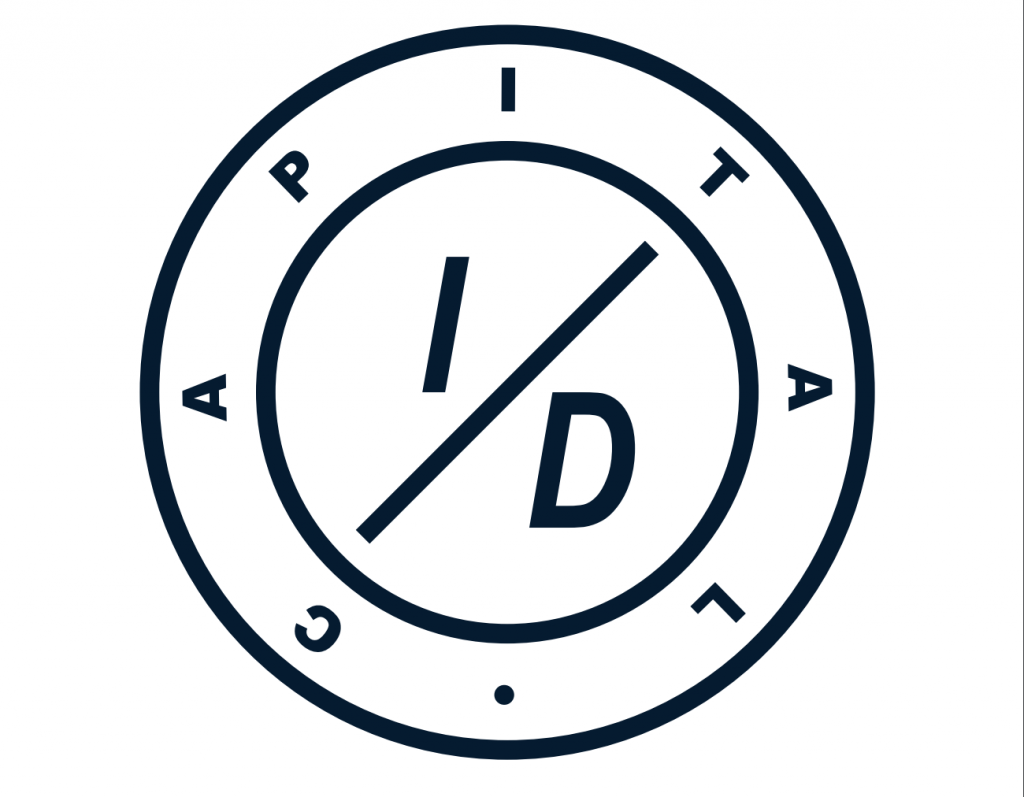 Isabelle has had a 20-year corporate career in the luxury and beverage industries before moving to Singapore in 2012 and setting up ID Capital.
Her last responsibility was SVP Marketing & Communications for the Cognac brand Hennessy, member of the Executive Committee. This included significant involvement in the upstream sector of Viticulture. Prior to this, she was with Louis Vuitton, Cartier, Dunhill, and Boucheron, in different senior capacities (supply chain director, retail network director, CMO).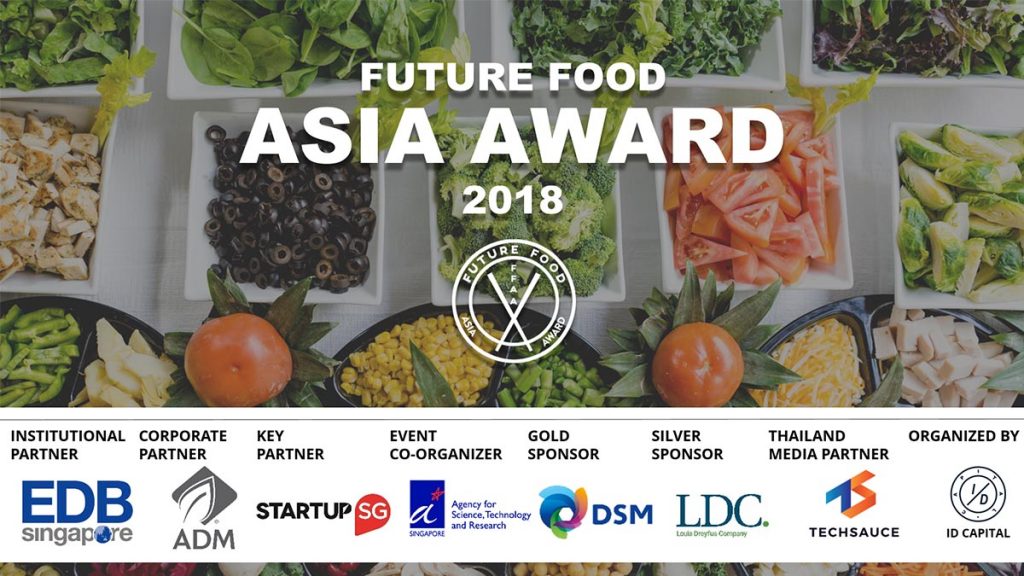 The Future Food Asia foundation and awards were born in May 2016 after potential co-investors expressed interests in her Agri/Foodtech deal flow. It also appeared that startups would greatly benefit from regional exposure to grow their venture.
For more information on the FFA follow the link to the website www.futurefoodasia.com