Techsauce visits Google, WeWork, and ACE offices, the giants powering Singapore's strong ecosystem. 
It cannot be denied that the strongest startup ecosystem in Southeast Asia right now is Singapore, a country filled with hundreds of thousands of venture capitalists, accelerators, incubators, corporates, and co-working spaces.  Let's not forget the full support from the government agencies as well, which has made Singapore the birthplace of many leading startups and the source of knowledge for those who want to grow and make connections for their own businesses.  The sectors receiving the most support are Consumer Digital, Enterprise Tech, FinTech, and EdTech.
This past week Techsauce had a chance to join ChangTrixget, DRX, Fling, Kooup, and ShopJJ, five Thai startups that make up the True Incube Incubation & ScaleUp Program Batch 5 on their trip to Singapore to learn about the country's ecosystem.  On the agenda were visits to the offices of Google Asia Pacific HQ, Wework, and ACE, an government department that solely supports startups.

Google Asia Pacific HQ
On the first day in Singapore we headed right to the main highlight of the trip, and that was the Google Asia Pacific headquarters, to see what it is like to work for a dream company such as Google.  The rather new office, constructed in 2016, felt fresh and exciting at its location at Mapletree Business City, a prime location for top tech companies in Singapore.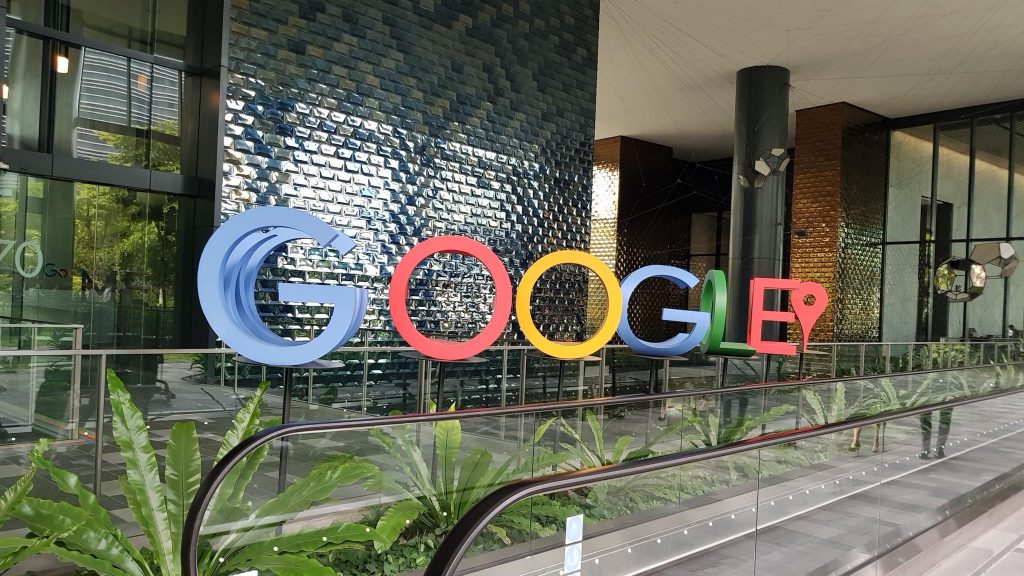 The office is 10-stories high with a semi-campus, semi-office feel to it.  The lobby has a high ceiling and glass walls to let natural light fill the entrance space.  Guests are met with the iconic Google sign, a landmark for picture-taking and checking-in.  Further inside is a hall to host small conferences and it is big enough to welcome over 2,000 employees with corners to relax, restaurants, coffee shops, and countless meeting rooms. It is truly a place that inspires creativity.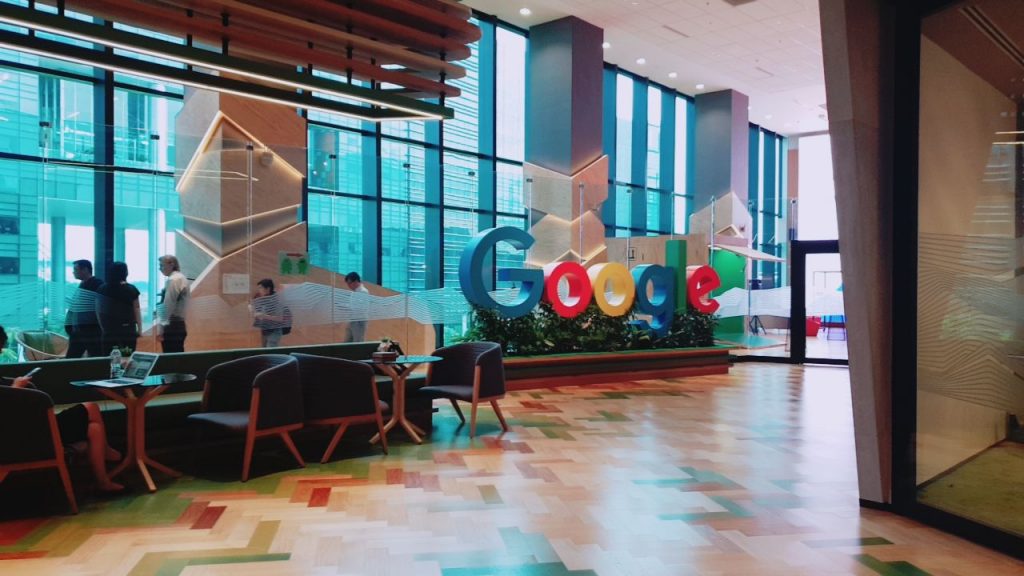 We were honored to have Dr. Adrian Vanzyl, Country Head for GMS Thailand, Google Asia Pacific, as a guide to take us through the office and tell us more about Google.
During our tour, we noticed that there were no permanent working stations.  Googlers (employees) can work anywhere they choose.  Each Googler has a locker to store their personal belongings.  There are a lot of activities they can do during the working day too.  There is a pool room, a fitness club, a spa, and even a place to sleep.  Everything is focused on the outcome of your work.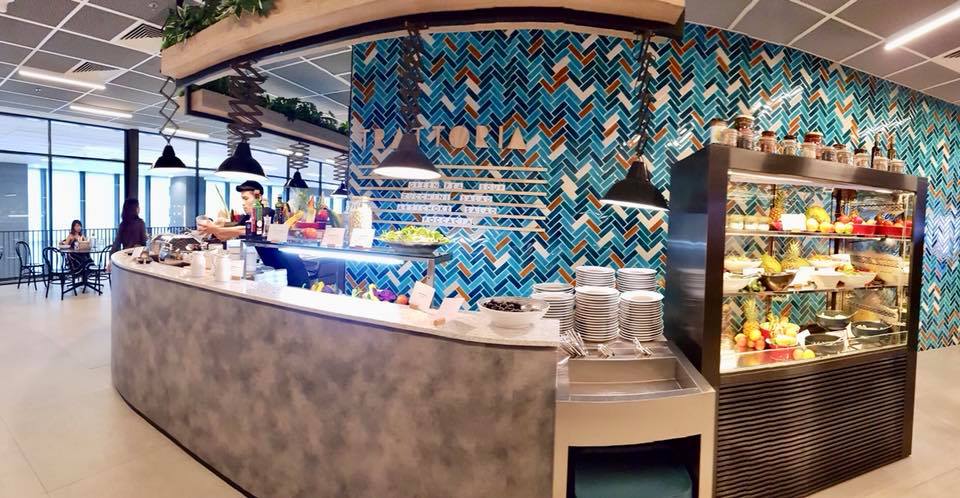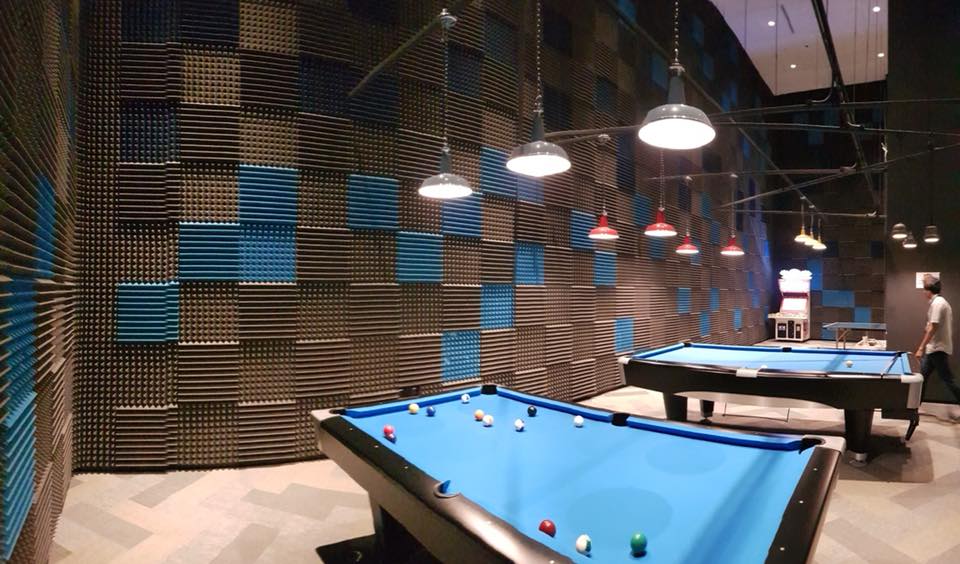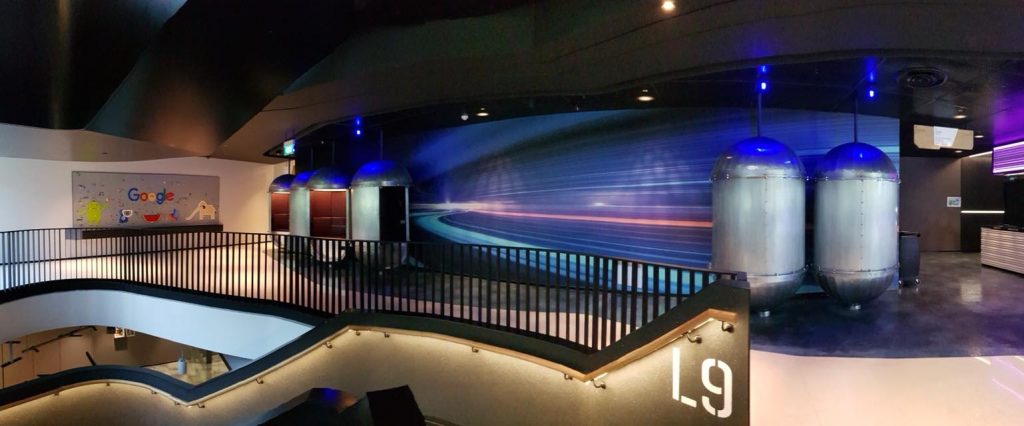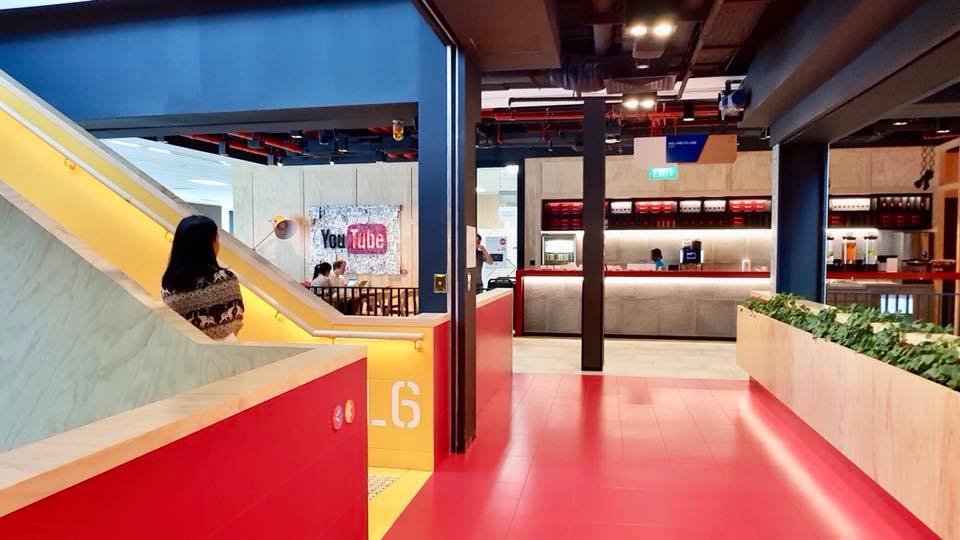 The biggest highlight is the massive cafeteria that serves free food!  There is breakfast, lunch, and dinner.  You can even bring your work to the cafeteria.  Techsauce got to taste the coffee from the Google barrister and we can definitely vouch for it being aromatic and delicious.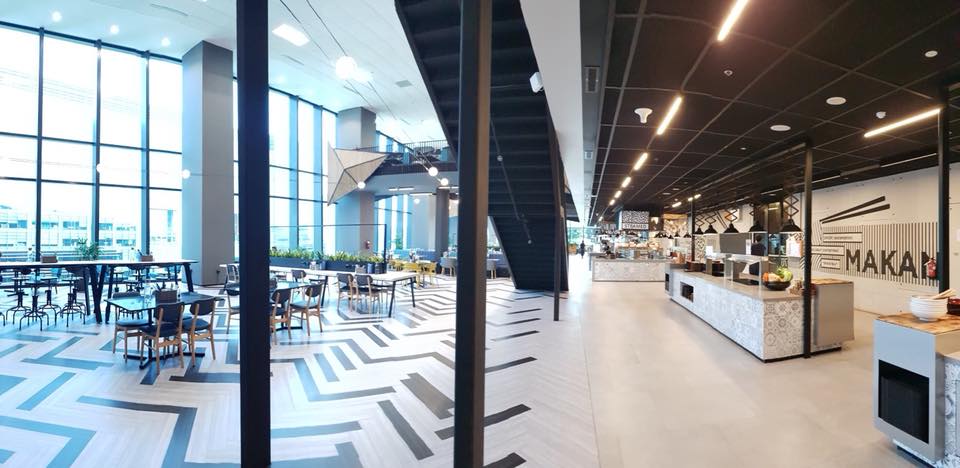 Google and its support for startups 
As a leading technology company, Google supports startups with its many products such as Google Trends, Market Finder, AdWords Global Growth Community, Consumer Barometer, or Google Cloud.
There is even a program to help startups expand to overseas markets called International Growth with Google that helps clients grow in a market that they are not familiar with.  Google has analysts stationed in three continents.
57% of businesses that want to expand to overseas markets say the lack of in-depth information is the biggest challenge that prevents them growing outside their home market.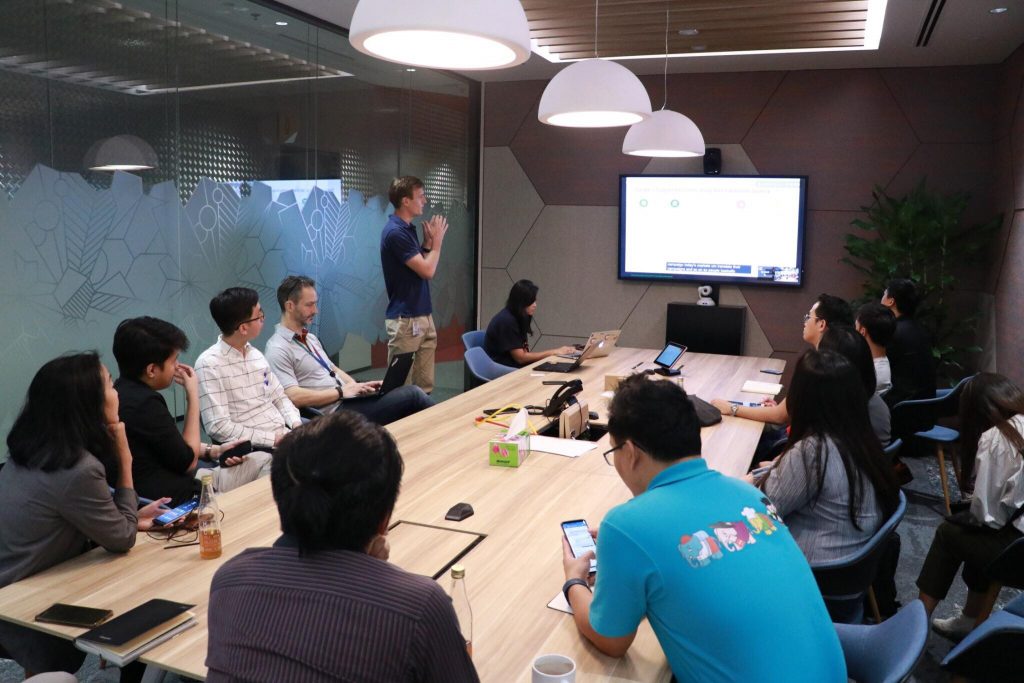 With a user base of 3 billion per month, Google has global network that provides a massive amount of data that can be analyzed to understand the consumer behavior of various markets.  This in-depth information helps startups to understand the size and demand of the market, product trends, and competitors, together with finding the right channel and logistic system for their service, and adapting their information to the market.
Dr. Adrian's advice to startups 
Comparing Thailand now to what it was 10 years ago, the country is perceived as an appropriate place for startups that are starting out.  There are investors, incubator/ accelerator programs, co-working spaces, and a large percentage of mobile users.  However the key thing that will take Thailand's ecosystem to the next level is having a startup exit the market with a huge valuation so that it can be an inspiration for the newer generation of startups.
"Think big first and when the business has reached a certain point of success in your country, you should be thinking about expanding to other markets."
WeWork
The "kingdom" of co-working space Wework was started in 2010 by Miguel McKelvey and Adam Neumann in New York.  Now it has over 283 branches in 75 cities in 22 countries around the world.  It has over 16 million square feet of space.  It has become a community rather than just a co-working space with co-living space WeLive, progressive school WeGrow, and even a music festival summer camp.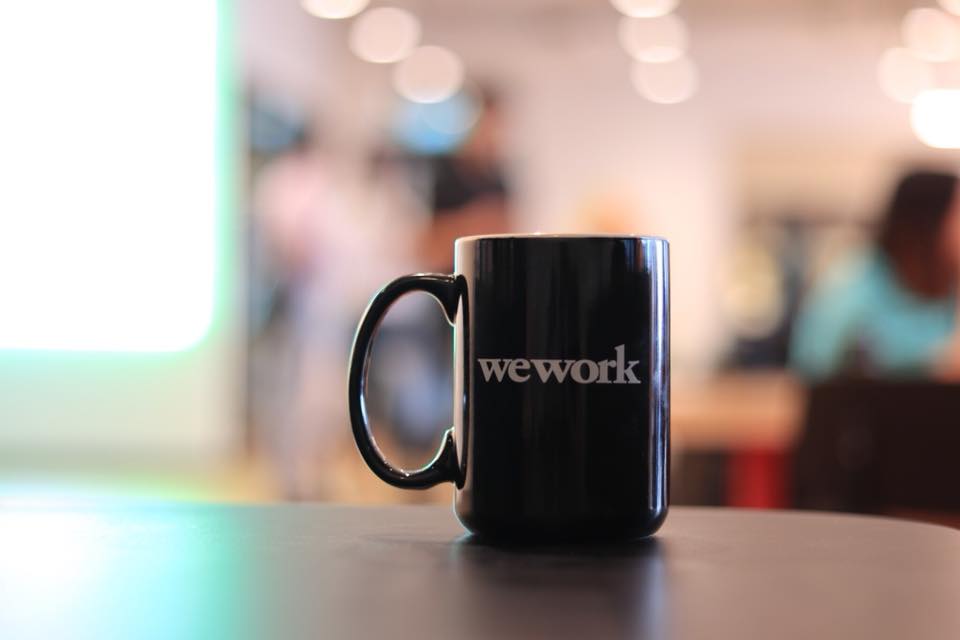 On our trip we visited two WeWork locations in Singapore.  The first was WeWork Spacemob Claymore where we were welcomed by Turachas 'T' Faud, the managing director of WeWork Southeast Asia who shared information on WeWork and the startup ecosystem in Singapore.
The atmosphere at WeWork Spacemob Claymore was easygoing.  There were desks, meeting rooms, and classrooms for rent.  The area mostly had glass walls to highlight the space of the area.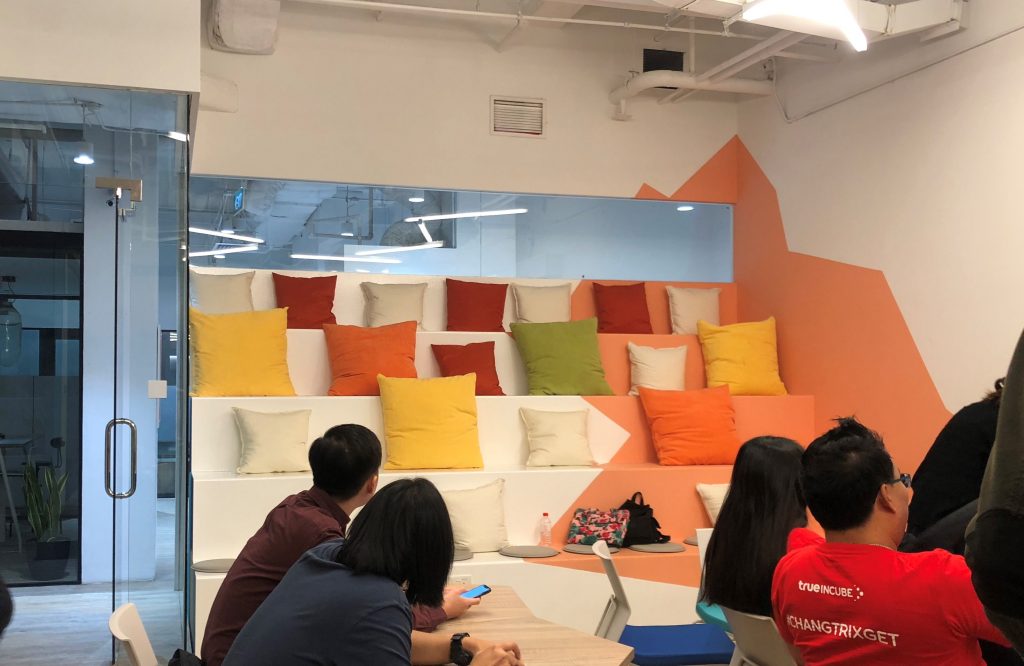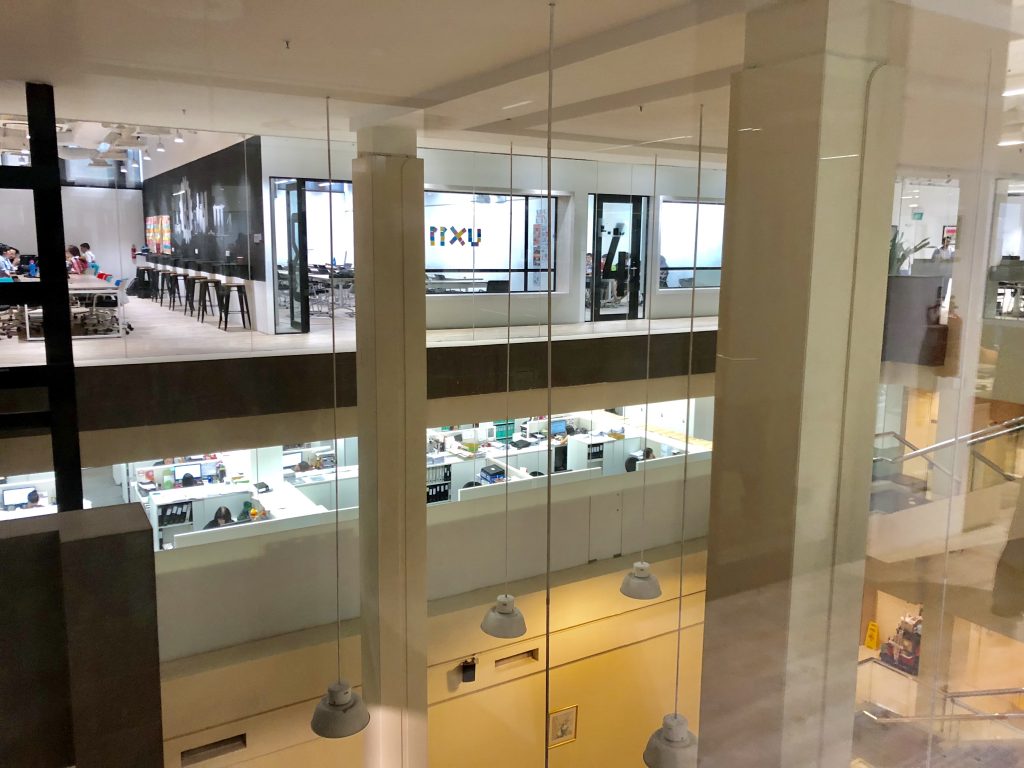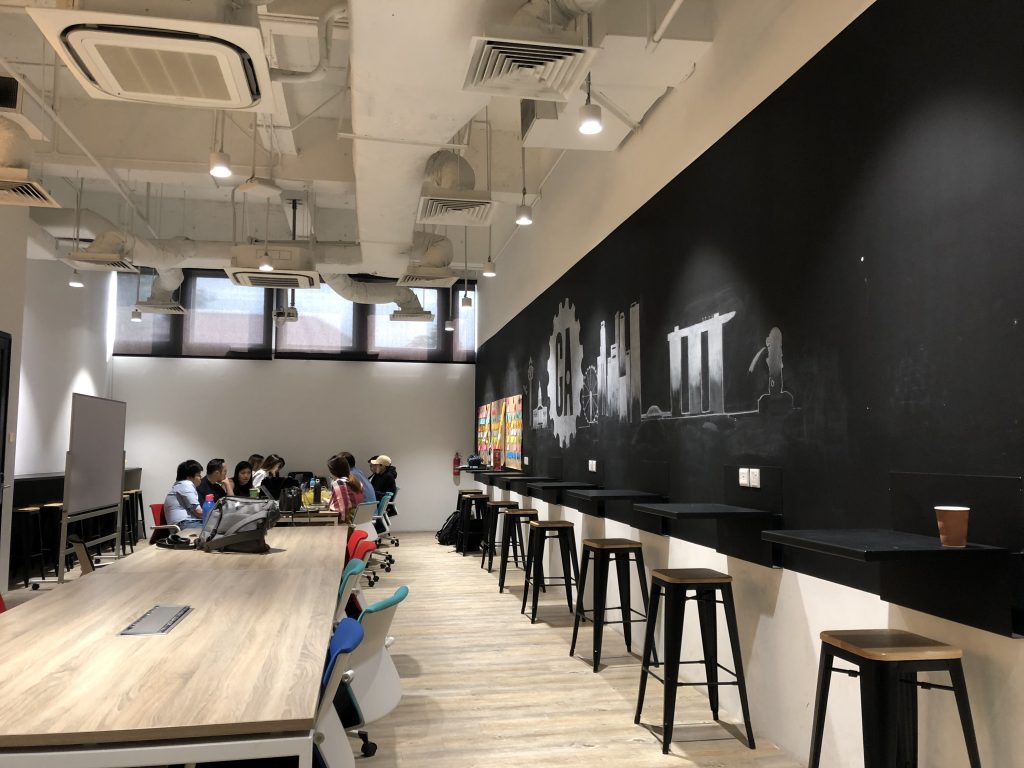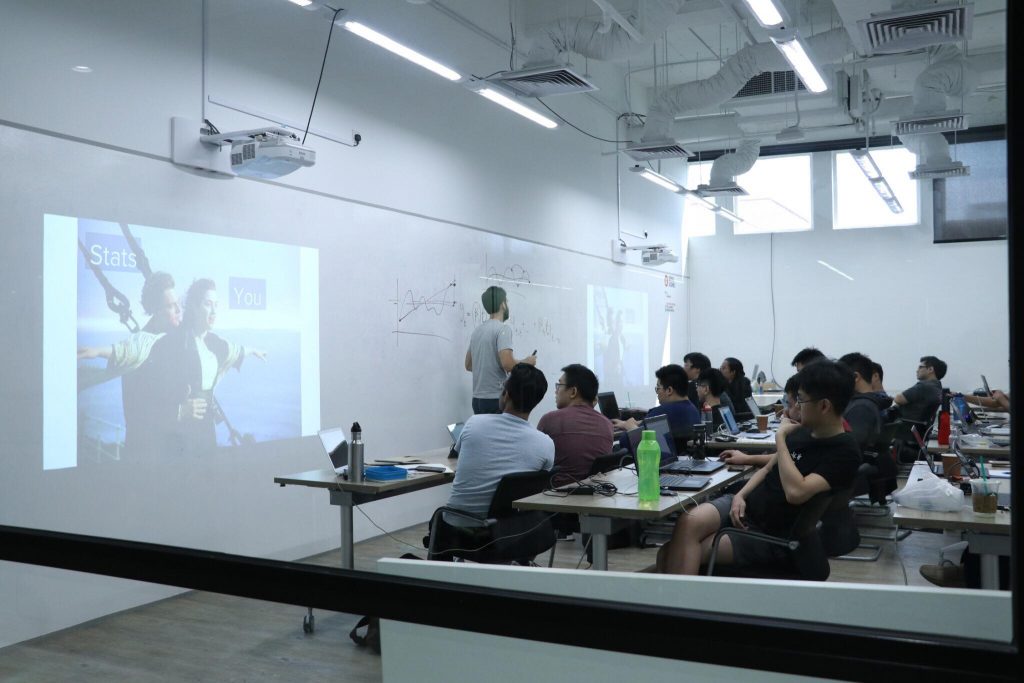 Another WeWork space we went to was located in 60 Anson Road, the business sector in the central part of the city.  When you walk into the space, it feels like a warm comfortable living room.  There is a sofa in the middle of the area and long tables along the windows.  At the end of the room there is a bar where everyone can get a free flow of drinks, whether it is water, coffee, or beer.  Going even deeper into the space, there are individual offices for rent and a hall area for discussions on projects and conferences that everyone can share.



Why a co-working space?
T brought up interesting facts from a research of Harvard Business Review and Welsh/Colliers to answer the questions of how co-working spaces can benefit companies today and why it is important to build a "community".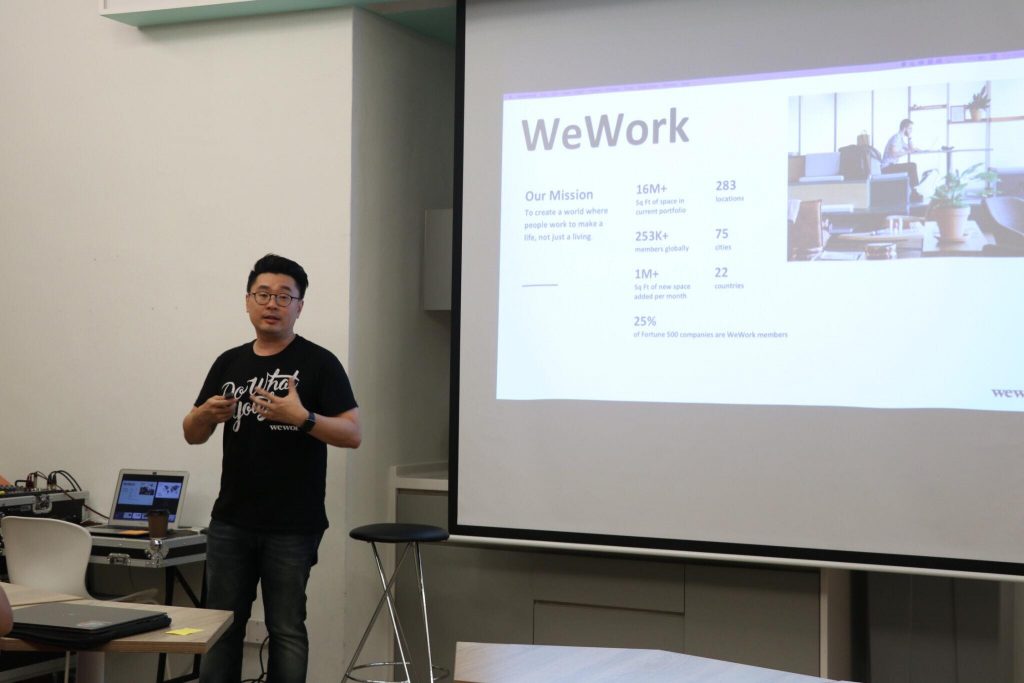 People who work in co-working spaces feel their work has more meaning, have more control on their work to produce quality output, and feel that they are a part of the organization and the community.
10% of the work is mostly influenced by those around you
A working space that lacks sunshine and has poor air quality risks causing a company to lose up to US$15 billion a year.
WeWork is able to create up to 10,000 new jobs throughout its 10 branches.
WeWork contributed US$7 billion or 2.1% of the GDP in New York
Trends for co-working spaces in Singapore 
T says right now the trend is very interesting as many enterprises are trying to find spaces like co-working spaces.  There is not just interest from startups.  At present 25% of WeWork's membership is big corporations.  They come to build a new organizational culture, find talent to support the development of their corporate cultures, and make their work more efficient.
ACE International Centre
ACE stands for The Action Community for Entrepreneurship.  It is a Singaporean government department that was founded in 2003 by the Ministry of Trade & Industry to help push and support entrepreneurs and innovation in the country.  It was revamped in 2014 to be an initiative headed by the private sector and supported by the government.
ACE closely works with SPRING Singapore and is guided by leading entrepreneurs and experts from various fields.  It is also partners with many countries in the region.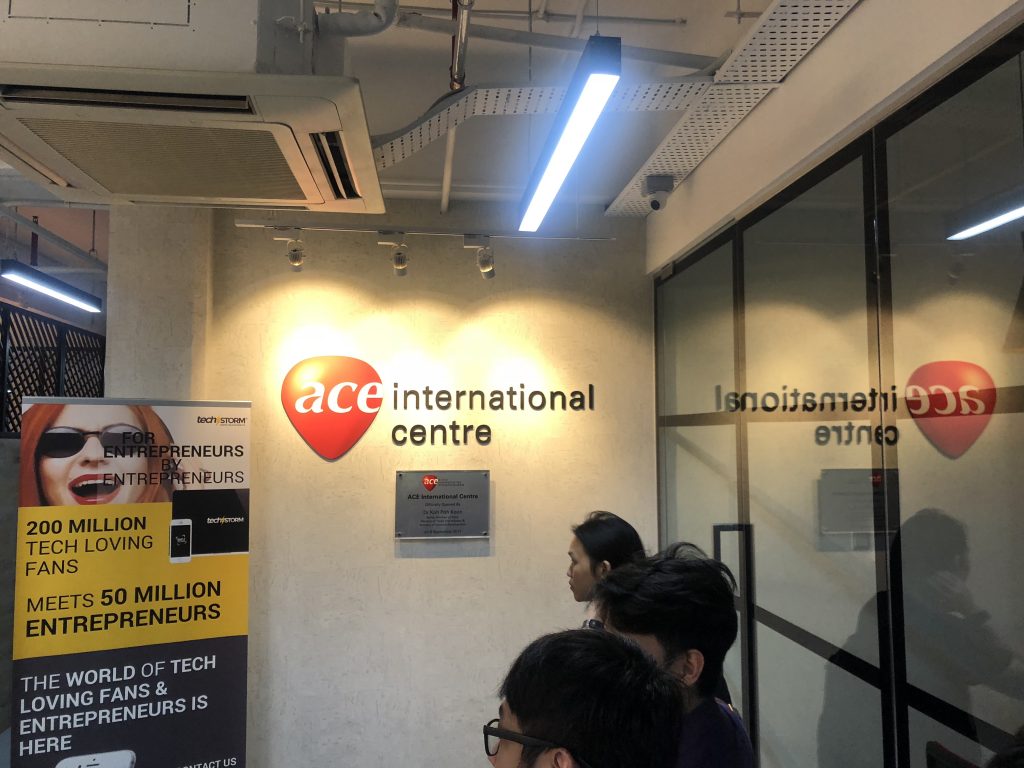 The ACE International Centre is a center for startups that want to expand overseas.  The office is located at the Ayer Rajah Crescent project, an old industrial estate, which has now evolved to be the central gathering place for startups.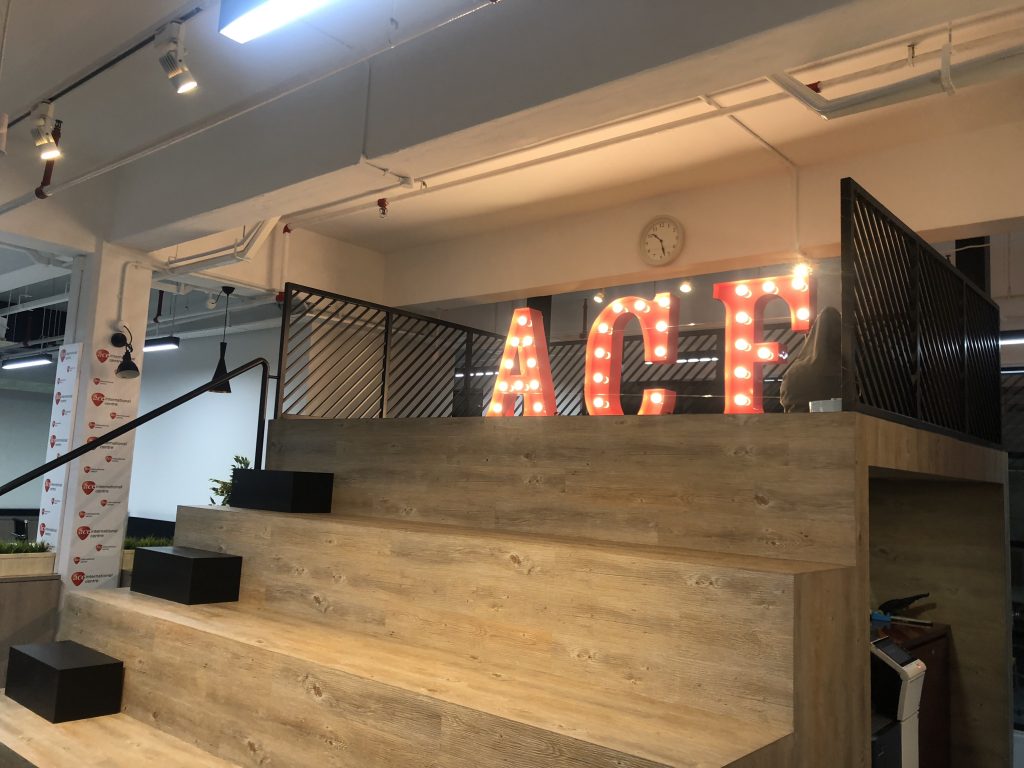 ACEIC aims to increase the capabilities of entrepreneurs to compete globally and helps create opportunities for small startups.
Government Support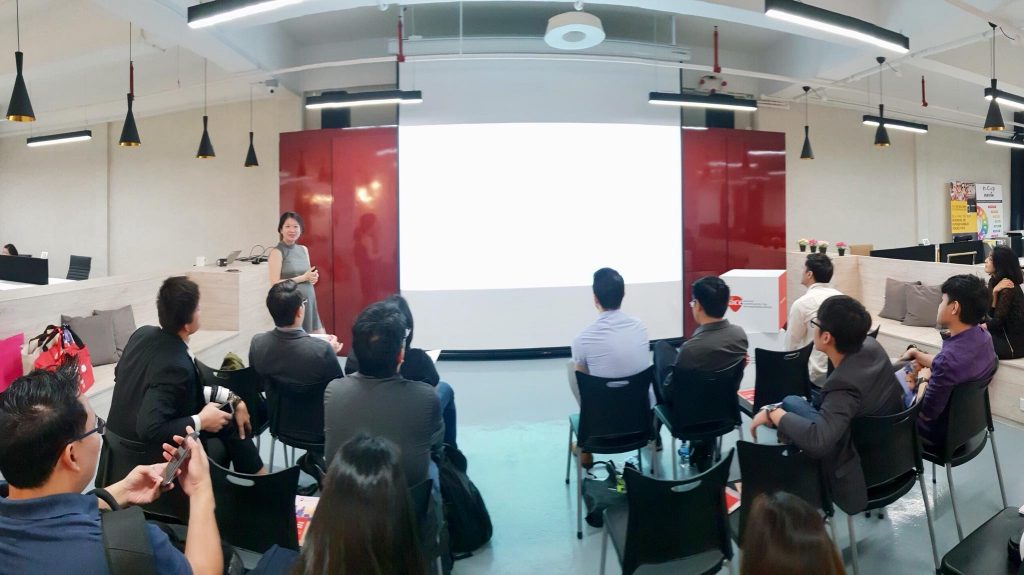 Marianne Tan, the head of internationalization of ACE says the following are the support given to startups from the government.
Visa - foreign business owners can get visas to stay in Singapore for one year.
Provides a grant of $3 to match with every $1 raised by the entrepreneur.
ACE is an  Accredited Mentor Partners (AMPs) so it can assess startups' applications for grants and mentor them upon a successful application.
The government provides tax exemption of 100% on the first S$100,000 funding of a startup and 50% tax exemption after startups raise up to S$200,000
Tax deductions of 100% are given for up to S$100,000 worth of fees related to IP rights filling per year. (It is 200% from 2019 onwards)
There is tax deduction of 150% for qualifying research and development expenses per year.
Tax deduction of 100% is given for up to S$100,000 of license payments for the commercial use of third-party IP rights per year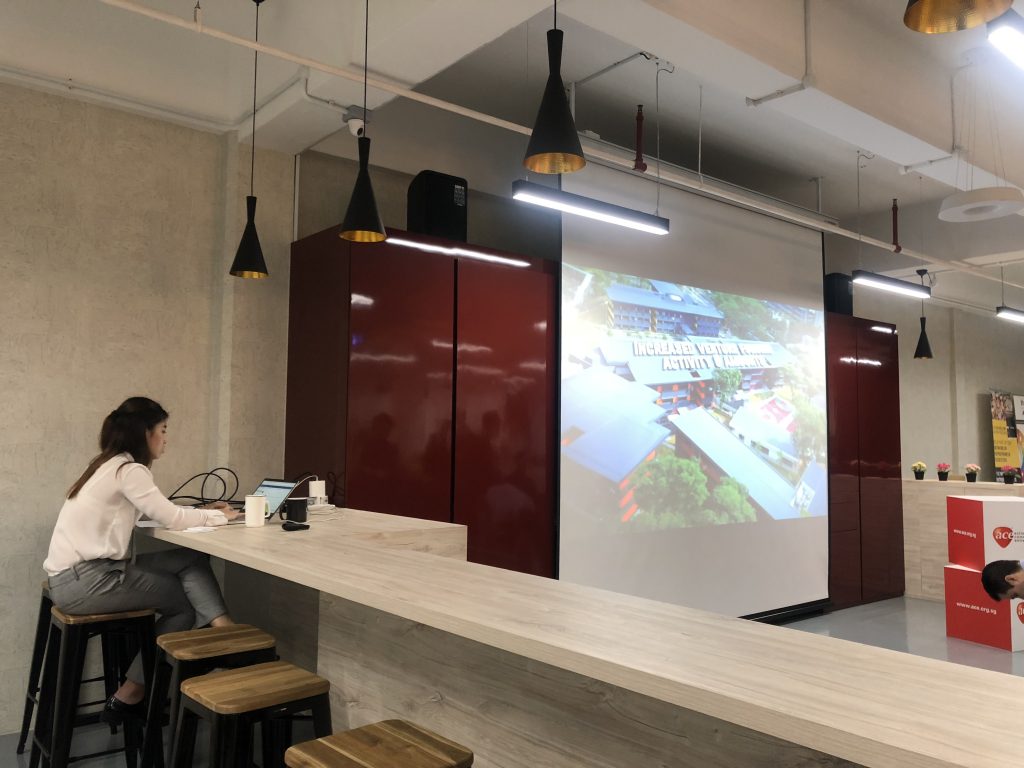 The startup industry in Singapore 
The startup industry in Singapore started in 2007 with the founding of accelerator programs such as the Founder Institute.
In 2011 the Block71 and Launchpad programs started to rent out offices for small companies.
In 2014 VCs such as Monk's Hill Ventures, Golden Gate Ventures, and Jungle Ventures started to pop up.
The sectors that are popular right now are Consumer Digital, Enterprise Tech, FinTech, EdTech, and HealthTech
The pros and cons to Singapore's market 
Singapore has everything that makes building a business easy.  The government supports new businesses and easy business registration, people use English and smartphones, there is easy access to foreign investment, and the political situation is stable.
However there are disadvantages.  The country is quite petite with only 5-6 million people so there is a lack of technical talent.  Salaries are high and the market is too small.  Business can only grow to a certain level and there is a lack of startups raising Series B level funding.  Expanding overseas is therefore difficult because Singapore has never faced challenges seen in other markets.