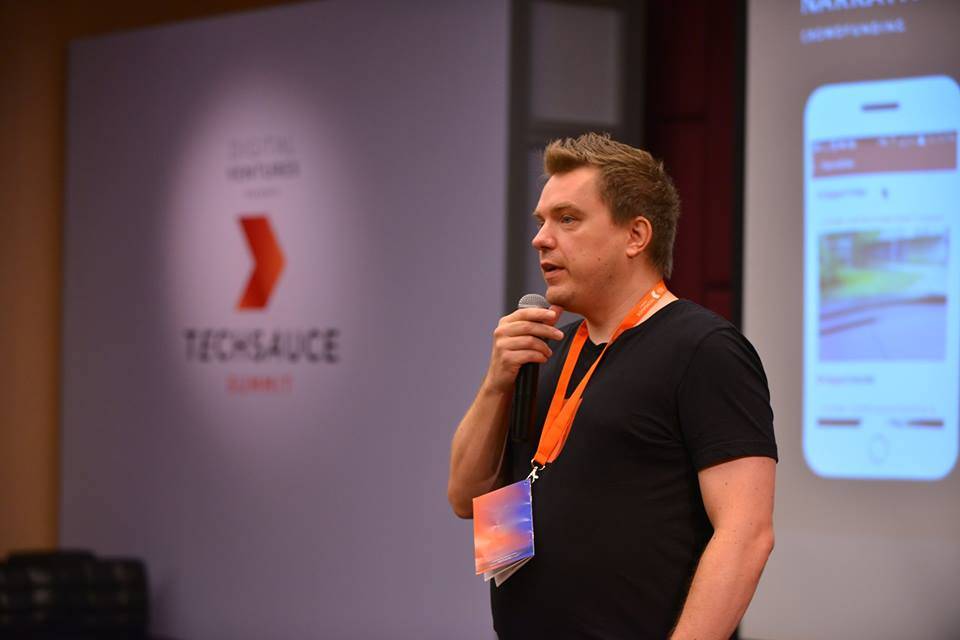 The founder of wearable camera device allowing people to capture their precious moments naturally without losing engagement with the feeling and people surrounded by that time. It can also record HD video, shares his tips on how to run a successful business for his innovative IoT device. And this is how his story has been told.
Speaker
Martin Källström, CEO of Narrative, Sweden Founder of IoT device, a wearable HD camera
Narrative Story
Innovation in Sweden is ranked as number 3 in the world. Global thinking is a key to success (even Sweden is small, with only 10 million population.)
Narrative has been established for 4 years, started in the US. However, Narrative's products become considerably strong in Asia compared to the US.
Narrative application is a computer vision software to upload several photos at the time.
Narrative Business  consists of92% of B2C (Business to Consumer) and 8% B2B (Business to Business).
Tips on Crowdfunding Marketing
Storytelling

: The product is the story. In order to do marketing, you need a story to tell. Everyone wants to hear a good story.

Vision before features

: Tell people how you want to change the world.

Leverage your customer

: Photo is a very powerful tool to share products. Make a story readworthy and shareworthy. Thus it can be retold to others.
3 Ways to build awareness
Content marketing

: Publish content that your customers will be interested in and share.

Re-marketing

: Also called retargeting, this is advertising to the people that already visited your webpage.

Go and meet them!

: Physical meetings are after all the best. Go see your customers and give them a reason to come see you.
Multiple Signal Marketing Since our brain is a pattern matching in function, so advertising is always effective.
Storytelling remains a foundation of Advertising, Public Relations, Social Media, Email Campaigns, and word of mouth.
Measuring campaigns is what Narratives regularly do. When they launch five campaigns, they will measure them to get rid of 3 bad ones and keep 2 good ones.
Decide What to Measure
User Activation

User Acquisition

Retention and Happiness

Google 'Pirate Metrics'
Lastly, you can only improve what you measure. But don't try to measure everything