The HR sector of companies, from global tech firms to small startups are evolving and developing their management styles to keep up with the ever-changing business landscape of the digital era.
As the Vice president of people and culture at Drive.ai, a history of working with world-class tech companies such as Criteo, Google, Linkedin and as a top guest mentor with Scale Up Academy has enabled Erik to build his people management skills and make a real difference in the HR departments.
Techsauce took the opportunity to dive into the psyche of Erik Juhl to learn how to apply his knowledge of people management for tech startups across South East Asia.
Can you tell us about your position as VP of People at drive.ai?
My role is to run the HR department and to liaise with the CEO to drive this company forward for the future. Increasing this role as a VP of people in developing companies enables hyper-growth. It's a crucial department of a company and specifically for tech startups to build quickly.
While working at world-class tech companies such as Criteo, Google and Linkedin what sort of skills did you develop and learn regarding People management?
At the elite level, the people you work with have a hierarchy of needs and can move up the chain within the company quickly. Humans are very purpose-driven, and one of the advantages that startups have is this need to fill that purpose.  If we look at the top companies that have a franchise such as Google by developing google maps, the service and necessity that google maps provide have been exponential in making the world a better place. You need to understand the market fit, salaries and managing people within your company. You need to know how to get great people to work well together. Thats how to succeed as an HR manager.
When in meetings with the team it's crucial to listen to the language that employees use. Is it 'I' or 'WE' language?
The dynamics and uncertainty of a startup can make it an unstable environment. Therefore, it's essential to lay a strong bias toward the tribal unit or 'We' thought processes. Team resilience is crucial which startups need to increase for chances of survival in a full, demanding and highly competitive entrepreneurial market/world.
What did you learn from working at Google for example in managing people?
What you learn at a significant scale company is that you start running into problems with recruiting, for example, there are many people to manage, so you have to look into providing a high-quality system to create an inclusive teamwork behaviour.  The reason I fell into recruiting was through the recession and found an opening at Google in the recruiting sector. I decided it was very compelling for some ideas. I had never worked with such an established brand and had never worked inside of a mass organisation.
I decided at that point that I wanted to leave the entrepreneurial game and move into making a difference via inside a larger organisation through intention. I wanted to learn every side of how larger companies scale and grow their businesses exponentially. It's an ongoing process as it changes and adapts all the time. Studying how humans work together goes back thousands of years and is continually adjusting. There are modern structures in place for humans to achieve the same goal which needs to change to work in the contemporary world. Commerce alone isn't the only commodity to motivate people. There needs to be that sense of community and adventure along the way.
What advice do you have for startups when recruiting new talent and working with remote teams?
You need to have a big vision, and you need to be very good at explaining the direction you are going in.
"The destination might change, but you have to articulate the journey. There are the investors, the customers and employees that you need to keep excited and drive it forward in an adventurous way. Look at Google - it was a small company with two people but with a big dream and concrete steps to move it forward with good market strategies. You need to have an understanding of the global marketplace."
What are some of the challenges you have you faced while managing people in the tech industry and how did you overcome them?
Tech workers tend toward high intelligence, fast pace, and exhibit a strong desire to see change. Managers have to be both fluid and consistent when it comes to communication. Staying aligned with your teams can be very challenging which is where programs such as OKRs become very powerful.
The Tech industry is complicated as it is constantly changing with innovative products. How do you measure success?
Understand how to reward people in the organisation and implement systems that encourage productivity and cohesive inclusiveness. Startups can be challenging as the demands are so high and the turn over is at a rapid pace. New people are coming in with new skills and how to approach problems, so there are conflicting views on how to manage people. Its crucial as an HR manager to integrate and align people properly to adapt to the new company efficiently and even out the conflicting views that they may have picked up from their previous position.
What sort of strategies do you recommend putting in place to create a cohesive work environment and deal with the challenges that companies may face?
You need to look at your core values and the leadership systems that are already in place. You need to incorporate your core values into your interview process to make sure you hire the right members of staff that align with the skills required.
Communicate, be thoughtful, don't fall into grey areas. Feeling connected is essential for clarity on what you are working on and making sure everyone sees eye to eye.
As we move forward into a more tech-driven, digital and online working world, what are your predictions for HR in the future?
What is HR's role in a specific company? In a mining company, for example, there is going to be much safety involved whereas if you are developing a gaming app, for example, your HR needs will be completely different. You will see more technology in all areas and therein lies problems as we integrate these technology structures into companies which humans have to deal with.
We will see rapid investment in these areas for growth and development and many ways to recruit talent through systems. In tech companies specifically, HR is becoming the top vital areas for investors to move into.
Many corporate core structures deviate from the original plans that companies are experimenting with that are showing beneficial positive signs.
Is there any technology that you have recently come across that you see making a difference in the digital era of business and improving the HR departments?
We already have video conferencing that is helpful. However, we can't underestimate the need for humans to work with humans. However, there is evidence to show that there is a higher percentage of happier employees who aren't in an office setting, so it works both ways.
"There will be lots of different tools and systems that we can implement which will make work environments in the Digital era more integrative and run smoothly. It will require for new people to come into the field and bring their talents and skills to push HR forward."
What are the challenge of talent acquisition and retaining this talent?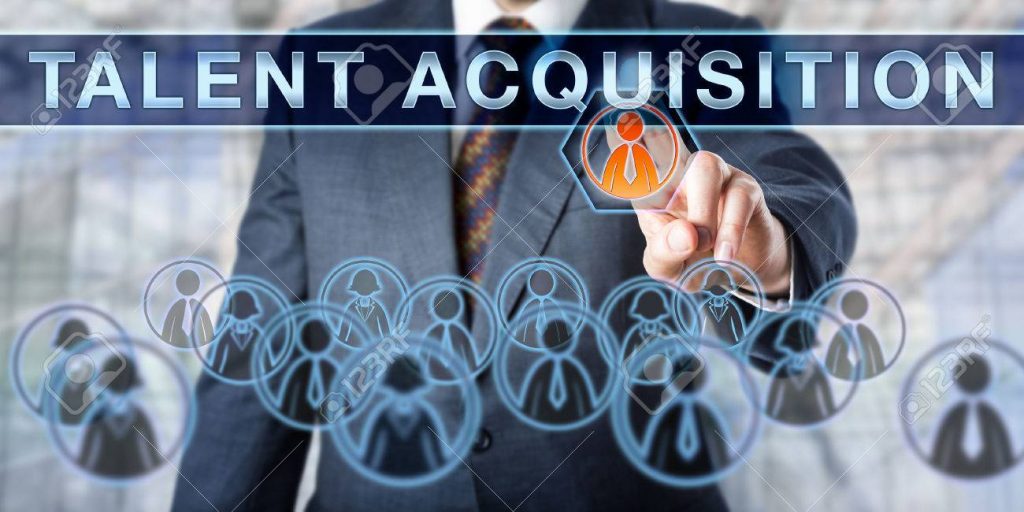 Finding the right talent is extremely important and having the right resources while making sure the interview process will make it easier. Creating proper working conditions and tactics of talent acquisition as direct sales take precedence. It's all about creating a mindset and a cohesive, happy environment to enable this talent to flourish.
As you are a mentor at 'ScaleUpAcademy' can you explain what the mentorship program entails and what advice can you give to our tech startup developers?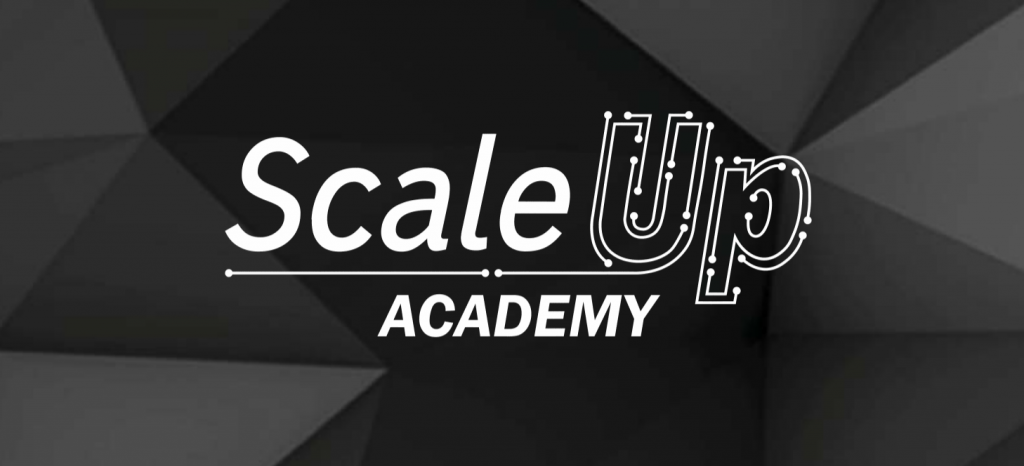 ScaleUpAcademy.io is supporting the leading Scale-ups of today to become the giants of tomorrow. Only 0,0198% of all companies can go from 0 to 100M USD in annual revenues. Why? One of the main challenges that any company faces when scaling up is to have the right people on the right seats, with a clear strategy, world-class execution and a cash efficient business model. In partnership with Verne Harnish, the founder of EO, we leverage the power of a world-class methodology - scaling up - to assure that you get there without drama, running quarterly workshops with your leadership team.
Tech helps transform the human condition and is a force for the greater good out with Silicon Valley. Each region has a different set of challenges that is something that tech looks to solve, and that is where we can all help. The mentorship program offers education and scalability of the market to develop your business further.
These are all patterns that each company can follow from the great organisations that have already succeeded and are resilient. What are they doing to become better? What systems are in place? How can we build world class teams? As I mentioned before there are interview processes that we can implement to hire the right people which will benefit the company as a whole to enable scalability.
For more information on the scale-up academy click the link below: