Promandate is a service for those who need helps with legal, accounting, taxation and design. They are platform which provide professionals from many industries to solve these problem for you. We have an interview with Mr. Patrick Monaco-Sorge CEO of Promandate and his direction to driven the company.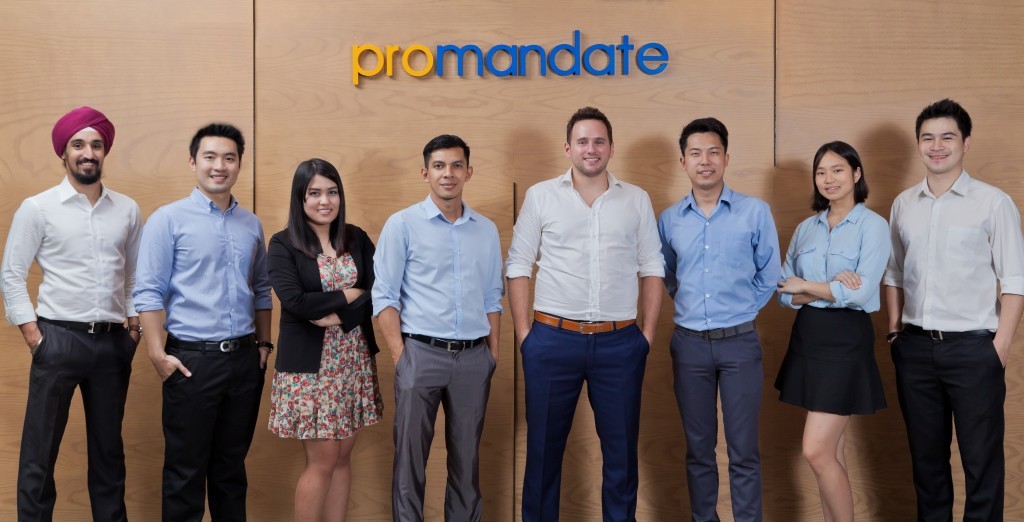 What is Promandate ?
Promandate is a platform that connect between customers and professionals from legal, taxation, accounting and web design all together. If you are one of those who would like to find professional to work with, try send in your information at Promandate. The system will then search for an appropriate service provider for you. You will receive up to 5 applicants, which you can choose who to work with. Based upon their portfolios, education and work experience. When you state your requirements, there will be a specific questionnaires for you. This will allow us to provide an effective service that meet your requirements. For more details you can personally chat with the professionals via Promandate platform. Promandate is considering to be one of the choices that connect demand and supply together.
The ideas of this service came from a straight pain point, which normal people couldn't always find a good accountants or lawyers. More importantly we couldn't verify their history and get to know them well. I am one of them who previously affected by this. So it seems to be very challenging. Promandate is trying to solve this problem, on behalf of connecting customers with professionals in a short period.
How much you charge your clients and how many clients you got ?
Right now our target customers are the Startups and SMEs. And those entrepreneurs who start their companies no more than 2 years. Selecting target group is very important to us. We knew roughly that there are 2 millions of SMEs in Thailand, around 60,000 of Startups and other entrepreneurs of 40,000.
In term of expense, we won't be charging customers who looking for outsource. But we will collect money from the professionals who provide the service. The cost really depends on the difficulty and size of work. If the content could be done in a short period of time, we begin charging them at 40 bath. For other works like web designing that took longer period to be done, the cost could goes up around 300,000 - 600,000. Then the fees that we collect goes up too.
Who is your direct competitors and how did you create barrier of entry ?
We do a have similar service like Thumbtack, ELAS and Fiverr. But the service are more toward in B2C area, also they are focusing on web design. While Promandate provide service in 5 different majors such as taxation, accounting, legal, IT and web design. Although we might have some competitors in web design area, but we are more focusing in B2B area.
Speaking of duplication, I think that everybody can create a website. But it is hard to copy the infrastructure that we have. We focus mainly on quality and not the quantity. You might go into other website and there will be plenty of people ready to work for you. But at Promandate we personally have background check on every professionals. Including education reference, work history and satisfaction of prior customers. This is to ensure that we connect the right person to you. I am a lawyer myself, and I knew how important it is to work with a good lawyer. Also a very skillful accountants, because the job is very precise.
Promandate share the same office as Inspire Ventures, what is the relationship between both company ?
We raised fund from Inspire Ventures as of Inspire Ventures Lab. After May 2015, I have been fully in charge of Promandate. This is my main focus right now.
To thank all Techsauce readers, we are giving out Cash back up to 500 bath. That will be reward to the first 10 people from Techsauce readers, who use our service and give feedback via Promandate. For more information, please visit our fan page at Promandate Thailand.

What do you think of Thai Startups ?
I have seen a lot of changes for the past 2 years, there are huge increase among of Thai startups. More funding has been raised and more coworking space around here. More importantly there are a lot of incubators going on, which helps instruct startups to grow in the right direction. I think we will see a lot of changes in Thai's ecosystem.
What I think Thai startups still lack are the people who specialize in technical area. Look at Vietnam for instance, they have a lot of developers. But they lack people who will be running the business. I think we should balance developers and businessmans together. Another thing is that we should have people with lots of experience giving out advice to startups. For example, Start it Up conference.
The market in Thailand is very interesting, with a population over 67 millions people behind Vietnam and Indonesia. It considered to be a country that have the most usage of smartphone. One of e-commerce country in this region, even though we are behind Singapore and Jakarta. But because they have more money. Thailand have to bring themselves up to become one of the leading country in Asia. Thailand has good environment and cheap cost of living. Which are very suitable for startups.