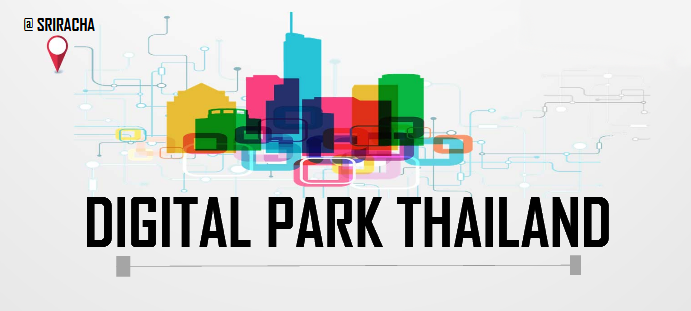 As the eastern economic corridor looks to strengthen global ties, Thailand has developed its very own Digital Park in the heart of the EEC.
Digital Park Thailand is a new economic cluster, strategically located on the Eastern Economic Corridor (EEC), aiming to be the destination for global digital ventures. Surrounded by a regional logistics hub, strength of numerous world-class digital production, and well known academic institutes, foster thriving digital innovation ecosystem.
The park itself plays an important role as ASEAN Economic Community (AEC) data hub with ultra high-speed broadband infrastructure powered by CAT, including international submarine cable station, data center, and satellite earth station, thus, Digital Park Thailand is fully capable to serve even the most stringent demand of global digital players.
This development which truly takes effect and opens this year in the middle of 2018 will help to drive and strengthen Thailand's ecosystem.
This is a welcoming development for Thailand as the tech and digital scene has grown, with startups emerging all the time, assisted by government support. Digital Park Thailand allows for global digital entrepreneurs to come together to showcase their ideas and promote global collaborations between investors, innovators and incumbent manufacturers, the best digital startup and digital business transformations which enables innovative research in exponential growth.
The Thai government will provide maximum incentive packages both tax and non-tax measures, including RDI regulatory exemption, ease to do business, and privileges for investors and digital specialists. The park is going to be Thailand's premier digital showcase and will pioneer testbeds and adoption of state-of-the-art digital technologies, Internet Of Things (IoT), Artificial Intelligence.
If you are a startup with digital and tech at the core of your business, Thailand's maximum incentive and customized packages at Digital Park will cultivate a strong network and platform for your startup to flourish. It offers sandbox and incubation for research and innovation with world-class digital players to network with.
Digital Park has EEC manufacturers as well as digital suppliers for high tech equipment, exclusive living environments with state-of-the-art digital facilities and various financial support from government and private sectors.
Combined with the Techsauce Global summit, which will occur at the end of June, The Thai tech startup scene, ecosystem, and economy is set to have global attention with South-East Asia becoming more and more attractive in terms of tech developments, startups, and investor interest.
For more information on the Techsauce global summit head over to https://summit.techsauce.co/

Visit the Digital Park Thailand website for all the information on how to become part of this Eastern Economic Corridor ecosystem hub.  http://digitalparkthailand.org/