The biggest obstacle for faster ecommerce growth in Thailand is the lack of trust in digital payments, yet PromptPay, the government's new service for faster and cheaper electronic money transfers and payments, may turn the tide, believes the former finance minister Khun Korn Chatikavanij.
"One of the biggest obstacles of ecommerce in Thailand has been psychological. People don't trust [digital payments]," told Khun Korn Chatikavanij in an exclusive interview with ecommerceIQ, Southeast Asia's newest research portal dedicated to ecommerce.

In 2015, ecommerce in Thailand accounted to USD 0.9 billion and is expected to grow by 33% this year, according to research by Google and investment firm Temasek. While ecommerce is booming, a recent study by ACI, showed only 17% and 12% believed their payment credentials were protected from fraud when using mobile commerce and ecommerce, respectively.
PromptPay would bring those without a bank account into the world of digital payments, make others more familiar with it and by that - boost ecommerce, believes the former finance minister and one of the founding members of Thai FinTech Association.
The first stage of PromptPay will allow direct transfer of money securely and encourage business owners and consumers to trust digital payments more. Businesses such as social commerce shop owners on facebook and instagram would be more confident in providing online payment options. Consumers will eventually make a behavioral shift to buy online more once they feel familiar with the system and security.
"Payment is the key," said Khun Korn Chatikavanij. "When I was selling my rice through ecommerce, everything was hard. Logistics challenge of sending physical goods - product was bulky. We went part online and offline, which worked. This meant that detail of product was online, the purchase was online as well. But delivery was offline, we created pickup points which were convenient, where we believed our customers would be. We created a system in which they can pick up the product offline without any paperwork. This solved the last mile frustrations. But we still had payment troubles."
"Today payment is still a major issue for online consumers. It is still about a semi automated process involving going to 7/11 to carry out money transfers. If people get used to epayment, it would help a lot," said Khun Korn Chatikavanij. "Digital payment would just make ecommerce a much more viable option."
According to the World Bank, around 80% of Thailand's adult population have a bank account, yet less than 10% use it to receive wages and/or government transfers. Even less people make digital payments. Khun Korn Chatikavanij believes that fintech is the solution to enlarge the base of customers who can access and use financial services.
"If digital payment becomes a norm, by extension, ecommerce will become a norm for people too," added Khun Korn Chatikavanij.
According to the latest Moody's Analytics findings, Thailand's economy has had the biggest gains among countries in Southeast Asia from a rise in electronic payments. Higher banking card usage has contributed 0.19% or $3.18 billion to Thailand's GDP during 2011 - 2015.
PromptPay, the new service, is expected to go live in October enabling fund transfers between people using either a phone number or a national ID number instead of a bank account number. More functionalities will be added later.
On Prompt Pay Security
While the registration for PromptPay is still ongoing, many have expressed doubts about the security of the new system.
Khun Korn Chatikavanij acknowledges that people are worried what banks or government might do with their data, whether the new service will be safe. He pointed out that banks and the government already have access to this information.
"There are some risks associated, quirks within the system [that] need to be ironed out. Broadly speaking, the discipline needed to set up is not too different from discipline currently used with internet banking. Make sure details are safeguarded," said Khun Korn Chatikavanij.
This interview is conducted by ecommerceIQ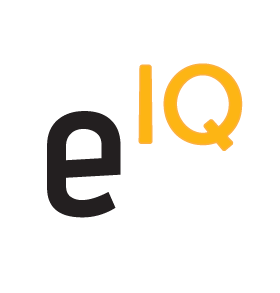 About ecommerceIQ
ecommerceIQ is a research initiative formed out of aCommerce, one of Southeast Asia's leading ecommerce solutions providers whose clients include L'Oreal, Hewlett-Packard, Samsung, Nestle, Lazada, MatahariMall, LINE and other global brands and retailers. We are dedicated to providing objective insights and data to help businesses investigating or already operating in the region address the most critical challenges and identify the best opportunities when growing online. While ecommerce is relatively fresh in Southeast Asia, we have the advantage of working closely with the actual operators, not external consultants, that  empower our work with data driven and expert learnings, consolidated from the top brands and suppliers across the region. ecommerceIQ produces sector and customized reports, clinics and conferences, a weekly Ecommerce in Southeast Asia brief and a news portal. Skip the learning curve with us.