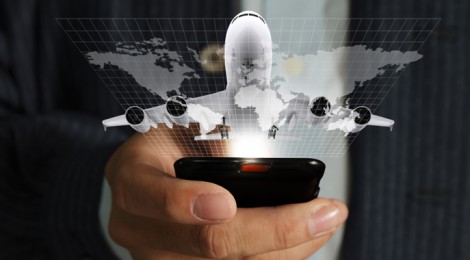 With the rise and increase of travel platforms such as Airbnb making a financial hit as well as expanding into over 191 countries the Travel Tech industry is ever expanding, advancing and making its mark on conveniently serving its customers to better their experience and encourage more people to travel.
2018 looks to have some interesting developments and trends that will be on the rise and become integrated into the industry.
Artificial Intelligence and Voice Recognition: 
Chatbox A.I and human interaction with voice recognition incorporated will become a key feature for booking your travel accommodation. Hotels.com, for example, has been using the Facebook Messanger APP to connect with customers.
In China, 'Chatbox services' are handling customer service needs. 'Make MyTrip' in India has also incorporated a chat-based online booking service for their packaging business. These Chatbox and chat-based applications make it easier, more personal and customer focused when dealing with booking inquiries. Travel companies will also look into voice assistance which will encourage shopping and create a deeper interaction between accommodation suppliers and customers.
VR / AR DELIVERING A NEW TRAVEL EXPERIENCE: 
VR and AR allow for a visual interactive tour of accommodations, places, and activities before deciding where to go. This extensively advanced technology will become integral and revolutionize a lot of customer travel experience as destination image formation becomes prevalent.
"a voluntary, multisensory, primarily picture-like, qualia-arousing, conscious, and quasi-perceptual mental (i.e., private, nonspatial, and intentional) experience held by tourists about a destination. This experience overlaps and/or parallels the other mental experiences of tourists, including their sensation, perception, mental representation, cognitive map, consciousness, memory, and attitude of the destination." (VR expert Xiang (Robert) Li, Journal of travel research)
Big Data Travel analytics:
This form of tech trend will vastly improve the industry as we can quickly collect the results of customer selection and will seek to offer the best pricing strategies, more convenient booking selections and all-around customer relations with travel services.
To put it in numbers, the global travel industry is expected to grow to 10% of Global GDP by 2022, or an annual revenue of around $10 trillion. A massive industry that can become a lot more efficient when Big Data is thoroughly implemented in every aspect of travel. (travel tech report)
Data is on the rise even more and its imperative that we find solutions to condense this information into the travel industry to create a more attractive, high functioning industry that can condense the Big Data analytics into useful and productive info.
As tourism is at the forefront of the Thailand economy, the adaptations, creations, and implementation of travel tech developments are well received and necessary in order to keep pushing the industry forward.
Luxury travel tech startups are where Thai tech travel startups can thrive in terms of developing the luxury tourism industry. The very niche luxury tourist market also presents a great opportunity as it has high purchasing power.
Thai Travel Tech Developers:
A top Thai travel tech app developer 'Tineria' is helping people to gain access to an array of travel information, on the go, anywhere from their phones.
 Tineri is a brand new solution that allows tour operators and travel agents to provide their clients with a stylish, engaging and user-friendly mobile app that brings itineraries to life makes communication and feedback easier, and provides an enhanced travel experience!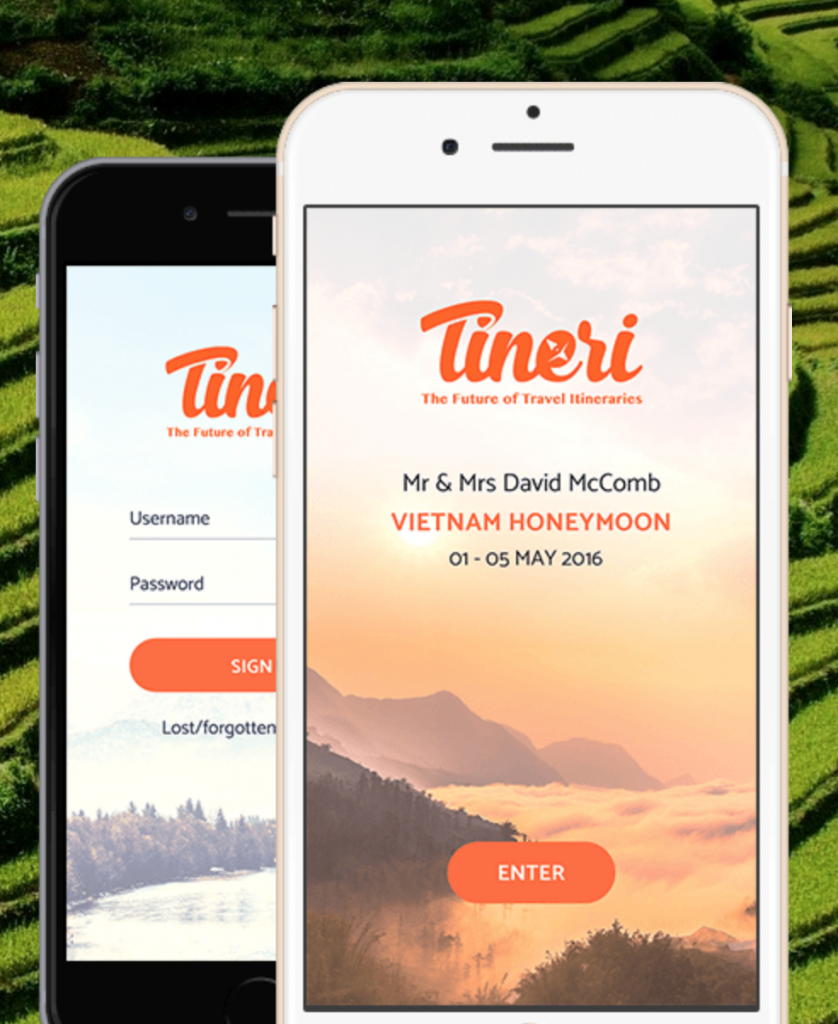 'Front Desk Anywhere'

was born out of Silicon Valley and has expanded into Asia with a prominent position within Bangkok. The company gathers hotel industry veterans and technology experts to offer you a Property Management System that fits your needs and helps you tackle the complexity of hospitality and future tech trends. This is an extremely useful app that will have a big impact in 2018 with the development of the cloud software which will see the expansion of this software on a global scale.
At the end of June 2018, we will have the annual TechSauce Global Summit which will have some of the top Thai and international tech and travel tech startups on display for future customers and investors to gain a better understanding of how they will shape their chosen industries.
For more information head over to https://summit.techsauce.co/