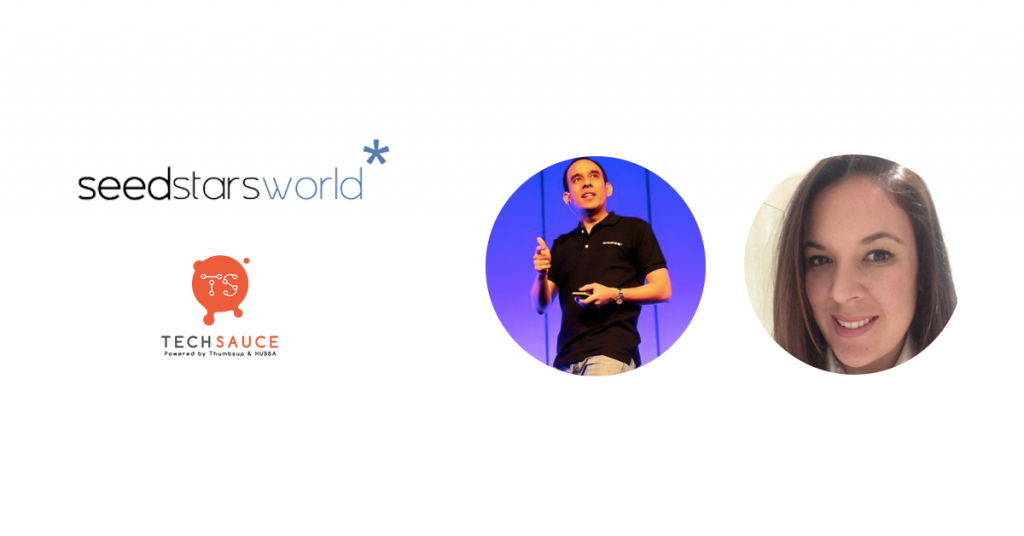 Seedstars Bangkok 2016 is coming to Siam Discovery this Thursday. We caught up with Bangkok's two previous winners to get their thoughts on how they had benefitted from taking part in Seedstars World, and why people should attend the event. The winning startup will be invited to an all-expenses-paid trip to the regional and global finals in Switzerland.
Washbox24 won the 2014 contest with their unique laundry locker service. Founder Bond Thaiyanurak told Techsauce what he'd benefitted most from winning the event.
What I got out Seedstars is the exposure that comes with being able to go to Switzerland, meeting all the top VCs, networking with other founder and mentors. It's a good learning experience for me personally. Seedstars is very unique in that it's not just a competition, it's more like a learning process for startups, and the network effect that helps each other along the way. I'm still very much in touch with other founders, and we spark off ideas all the time.
Last year's winner was Cassandra Italia, whose startup TopDocs is a medical tourism platform, helping patients connect with doctors. She agreed that Seedstars World has led to great opportunities for her.
Winning Seedstars World has been an invaluable experience in accelerating our growth. No only has it opened up so many doors including corporate partnerships, mentorship, publicity, access to investors, it enabled me to meet entrepreneurs from 63 of the top startups globally and be a part of not just a network but a family of like-minded people who face the same challenges and share the same aspirations to make a difference in the world.
So why should people attend this year's event? Bond felt that whatever your role, there's bound to be something to interest you.
If you're a founder looking to start up an idea that you've been thinking about, or if you're an investor who wants to learn and see what's good out there, or you're a general guy or girl who might want to learn more about startups. It's really good for a Thai audience to come and join, because it's one of the truly global programmes that I know of, it gives good perspectives on the ecosystem and how we're all in this together!
Cassandra added:
Startup events are a dime a dozen, but no other global startup event is yet to address the very specific needs of startups in emerging markets. You, won't hear pitches about the next photo-sharing app, you will hear pitches about real problems that can only be solved by people who understand the local market to create massive social impact.
You can register for a free ticket at Seedstars Bangkok 2016