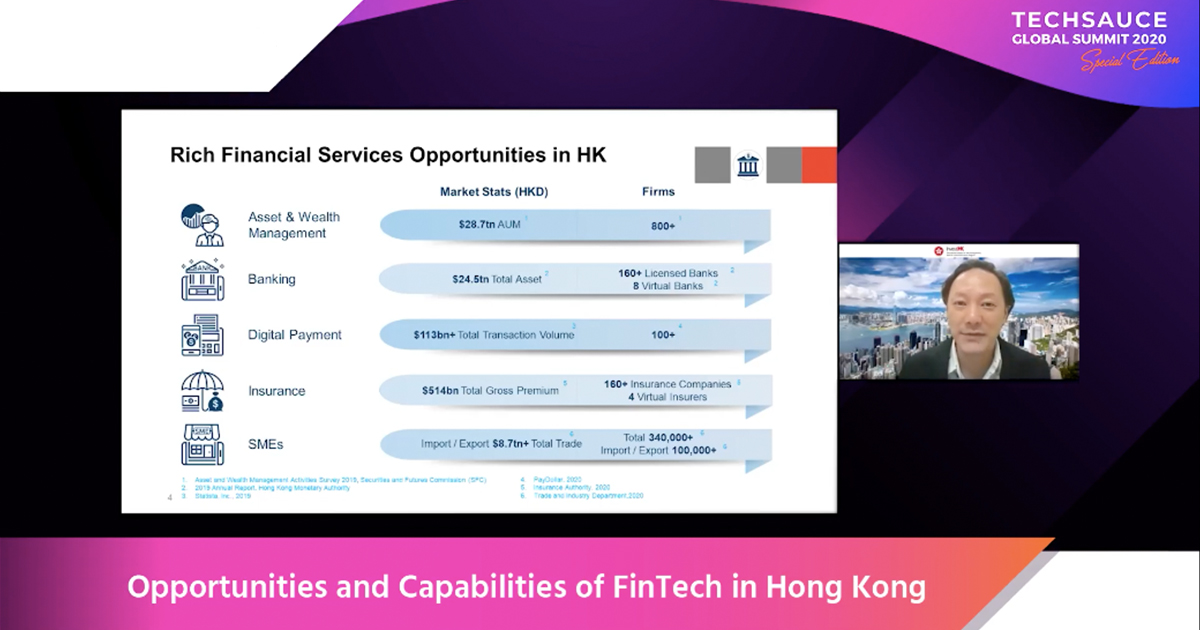 The Speaker and The Firm
As the Head of Fintech at InvestHK, King Leung has had the opportunity to work with a number of leading fintech companies, accelerators, and innovation labs around the world. He is also a visiting lecturer in FinTech at the Institute for China Business of The University of Hong Kong in China, a position which allows him to gain exposure to the Chinese FinTech Ecosystem.
Prior to specializing in FinTech, King was a tech entrepreneur. He was an angel investor in both an AI-driven Insurtech startup in China and Hong Kong, and a Big Data exchange platform in Asia Pacific. He has held positions in leadership roles for the FinTech Association Hong Kong, Thsamsame Marketing Society, Marketing Association, Asia America Multi-Technology Association, and many more.
InvestHK is the department of the Hong Kong Special Administrative Region Government responsible for Foreign Direct Investment. The department's vision is to "Strengthen Hong Kong's status as the leading international business location in Asia". They aim to attract and retain foreign investment into Hong Kong in order to stimulate economic development.
The Hong Kong FinTech Ecosystem
Key Statistics about the FinTech Ecosystem:
There are over 600 FinTech companies in Hong Kong, around 50% of which are using Hong Kong as a base for their own global expansion.

76% of the Fintech Companies in Hong Kong are in the B2B space.

HK$ 28.7 trillion assets under management.

Over 800 wealth management and asset management firms.

Over 160 banks and over 160 insurance companies.

In the past 11 years, Hong Kong has been ranked #1 for being the largest IPO market in the world 7 times.
According to King, "Hong Kong is the global financial center, we are really at the epicentre of attracting capital from all fronts… major banks, investment banks, investors, family offices, and many more". King states that with 9 of the 10 largest private equity firms in the world operating in Hong Kong, startups in the later stages will do well to look at Hong Kong for a potential place to base their business especially if they are looking to do some fundraising or an IPO.
In King's eyes, the reason that Hong Kong is so ideal for FinTech and startups is because the banking system has got great infrastructure and is incredibly efficient. The area is easy to move around in, well-connected from a logistics standpoint, the infrastructure for technology and networking is also well established, reliable, and high speed.
his is just a sampling of the great content you'll find at the Techsauce Global Summit 2020. Check out all the sessions here http://summit.techsauce.co.