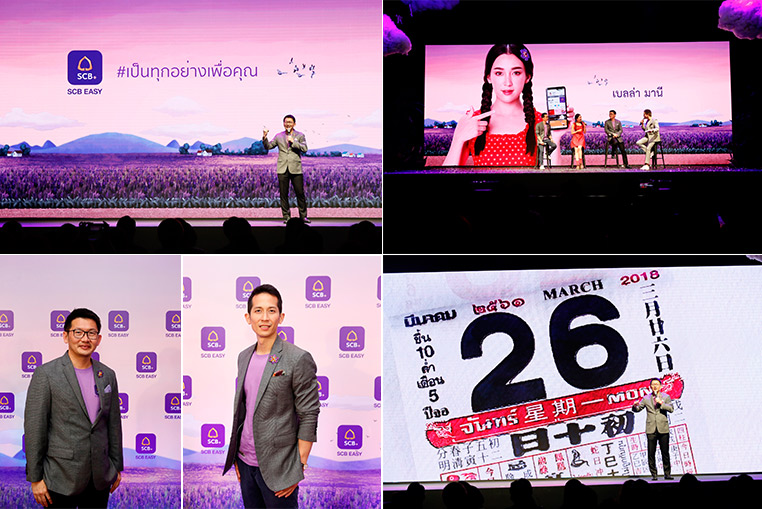 "Siam Commercial Bank" (SCB) has been driving SCB EASY mobile banking application to the next level. The application is now transforming itself into a powerful digital platform to best answer to digital-age consumers' lifestyles. In support of the app, SCB launches "SCB EASY Freenomenon" campaign and positions itself as the first bank to cancel fees for five most popular types of financial transactions via SCB EASY
Money transfers across clearing zones : Fees are cancelled for all money transfers across banking zones. Previously, customers get fee waiving for up to five transactions per account per month only. For each additional transaction, a fee of Bt10 applies.
Real-time interbank transfers : Fees are cancelled for all money transfers across banks within Thailand. Previously, a fee of Bt25 applies for each transfer of value up to Bt20,000 and a fee of Bt35 applies for each transfer of value over Bt20,000 but not more than Bt50,000.
Top-ups : Fee cancellation applies to top-up for pre-paid call credits, e-wallets, Easy Pass and many more. Normally, such top-up is subject to a fee, depending on agreements among service providers involved.
Bill payments : Fees for bill payments such as credit cards, phone charges, water-utilities charges, electricity charges and taxes will be cancelled. Previously, bill payments are subject to fees specified and agreed upon by service providers.
Cardless cash withdrawals across clearing zones : A Bt25 fee is normally charged per transaction when cash is withdrawn using an ATM card across bank zones. The new Cardless cash withdrawal feature allows for cash withdrawal from anywhere in Thailand without a physical card and the transaction fee is cancelled.
Fees cancellation has been in effect since 26 March 2018. SCB EASY aims to become a platform that connects all societies together and to comprehensively respond to consumers' financial lifestyles. SCB expresses confidence that the number of SCB EASY downloads and users will soar past 10 million before the end of this year. The app is expected to help push Thailand towards the cashless society.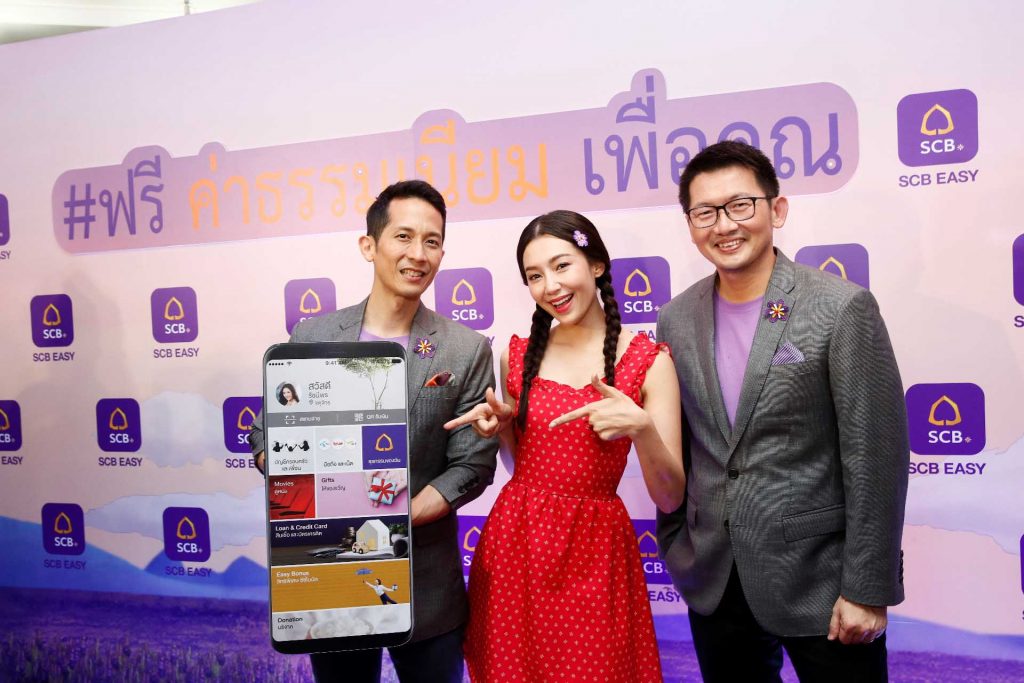 Mr. Tana Pothikamjorn First Senior Vice President, Digital Banking Division at SCB, says,
"This year, our digital-banking operations continue to focus on being the ultimate platform for well-connected society. This is because we aim to comprehensively respond to our customers' needs. Our vision is about operating as a large technology-driven and data-based platform within the next three years. Since the beginning of 2018, we have launched many new features for SCB EASY. Some of the latest launches include "SCB EASY Digital Lending", which facilitates lending services via mobile banking, and SCB EASY E-Marketplace, such as "SCB EASY Gifts"and "SCB EASY Movies."
 "After we revamped SCB EASY and its platform last August, the number of our customers has increased by more than 300,000 every month on average. Our app has now had more than 6.5 million users, 75% of them is active. About 150 million financial transactions have been conducted via SCB Easy every month. Money transfers, top-ups and bill payments are three most popular types of transactions," he adds.
Mr. Thana Thienachariya, Senior Executive Vice President and Chief Marketing Officer at SCB, says, "We have gone ahead with "Going Upside Down" strategy in pursuit of becoming The Most Admired Bank. We plan to materialize Bank as a platform, the one that not only comprehensively responds to customers' needs but also delivers the "Better-Faster-Cheaper". In the latest move, we have launched "SCB EASY Freenomenon" campaign to bring our "Happy Transaction" to the next level. The campaign is designed to create good feelings for SCB EASY users every time they makes a transaction via the app. With this campaign, SCB becomes the first bank to cancel fees for five popular types of transactions: 1) Money transfers across banking zones; 2) Money transfers to other banks; 3) Top-ups; 4) Bill payments; and 5) Cardless cash withdrawals across banking zones. Fee cancellation has taken effect from March 26 onward. Before this, SCB has already launched SCB Connect on LINE platform to keep customers updated about every transaction involving their financial accounts. The service is free. SCB Connect has received warm response, attracting nearly two million users. This is the fastest growing sector of SCB services"
"The phenomenon is facilitating SCB EASY's image transformation from "Easy to Friendly". SCB has now taken a new challenge in getting rid of the long-established belief that banks will charge customers fees for transactions made. Because we seek to turn SCB into the Bank as a platform, we trust that new-generation SCB must be highly accessible and friendly to everyone. The "SCB EASY Freenomenon" campaign will pave way for SCB to become the Bank as a platform for the well-connected society. We aim to fulfill every financial lifestyle in the Digital Age," he adds.