It was a great pleasure to welcome Taiwan Startup Stadium back, with this being their second year at Techsauce Global Summit.
Every year, Taiwan Startup Stadium brings Taiwan startups to go international. They produce cool cards, promotional materials and also coaching for Startups to prepare them for events like this when met with investors or so. Started since 2015, their ultimate goal is to help the startups to become a unicorn.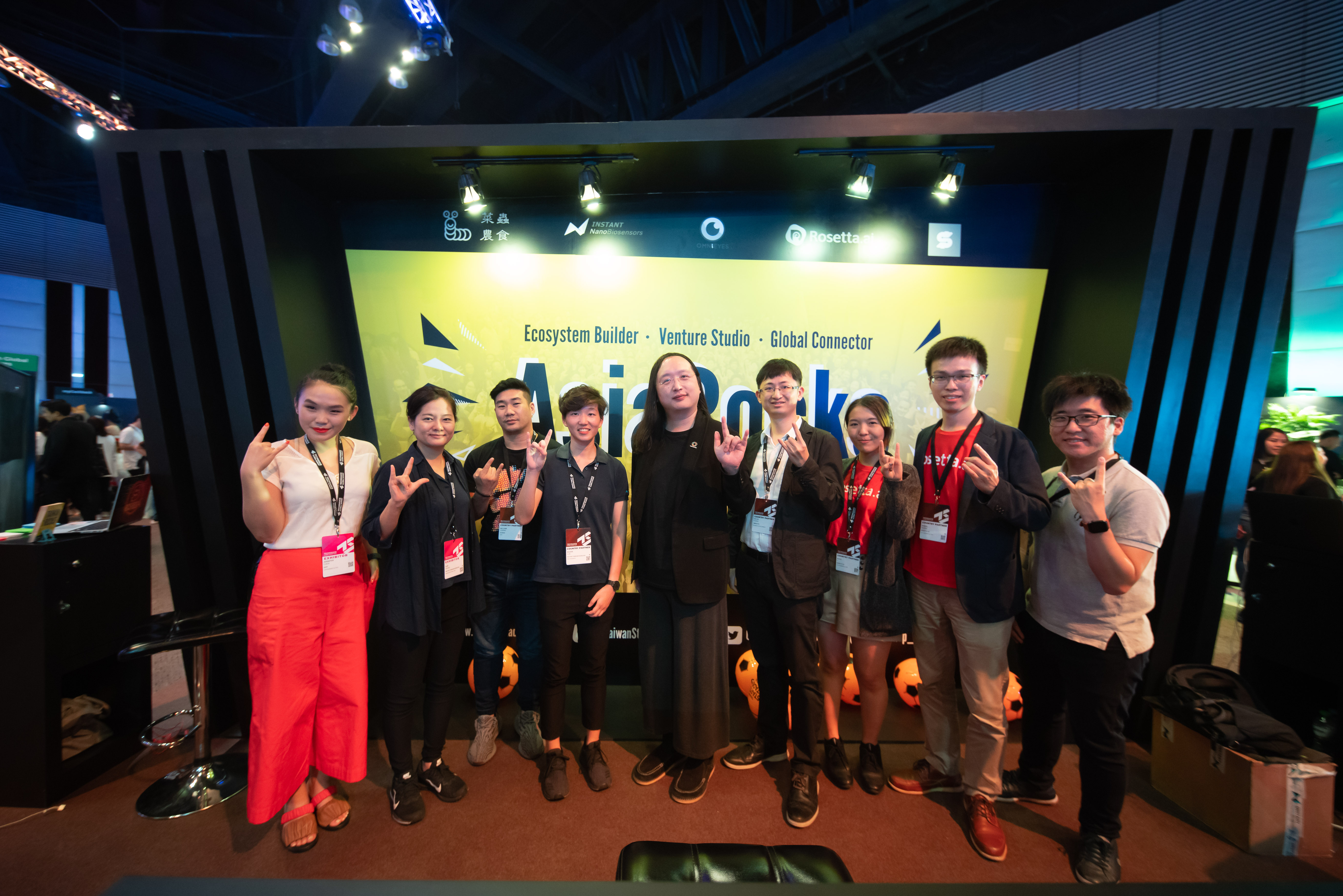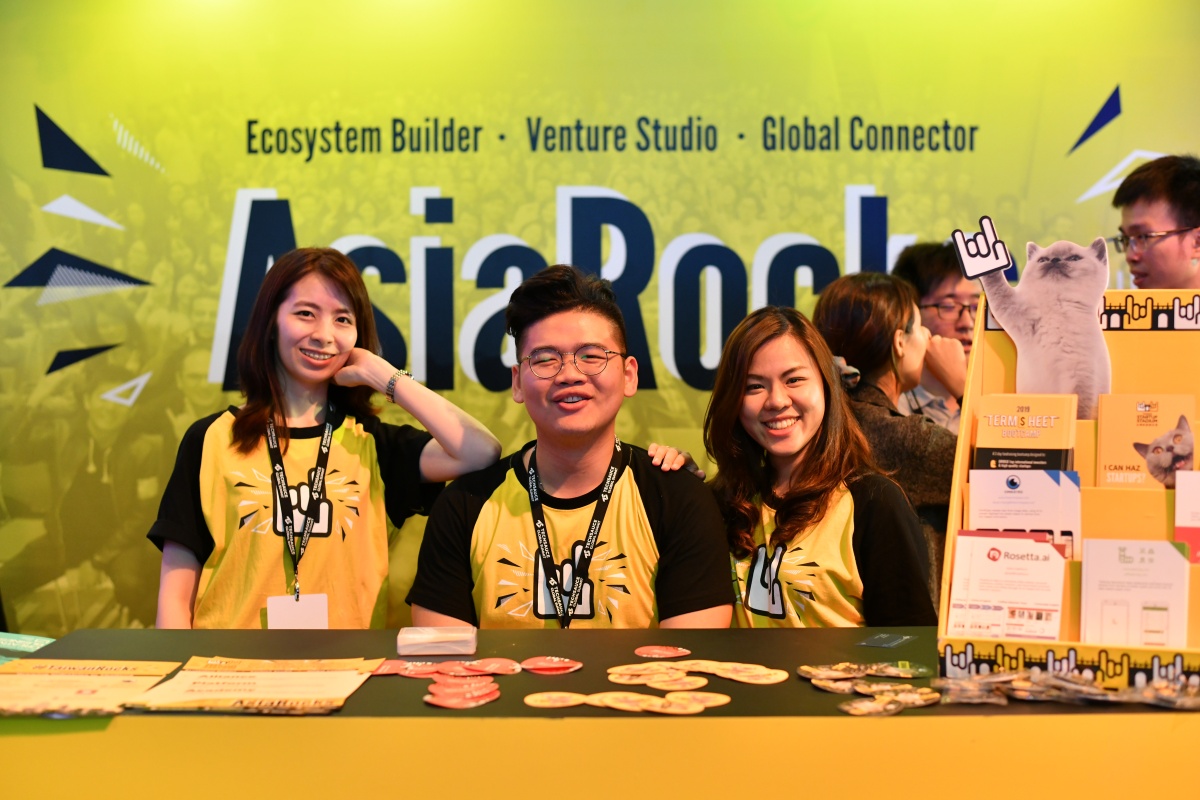 We haven't have a unicorn yet, but we're planning to have one in the next two to three years. We have about are two ideal companies that are going to become a unicorn.
Here below are some of the startups under TSS:
Screea Taiwan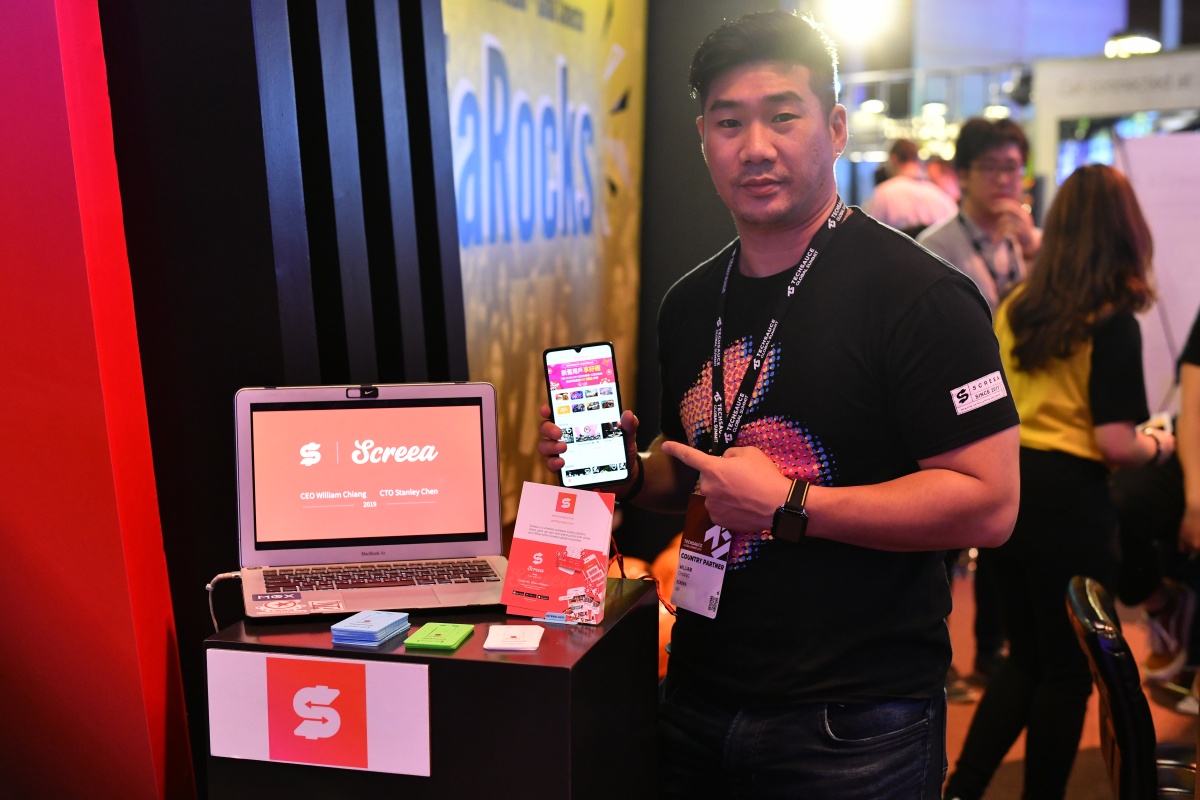 Screea is a universal cashback program where you can get cashback for online and offline spending. Providing the cashback to your mobile wallet through their app, you can spend it anywhere else in the world that's in its ecosystem.
Operating in 6 countries right now which are in China, Philippines, Australia, South Africa, Taiwan, and Thailand. Screea helps businesses to connect with the global targeted network of travelers to get a better return on advertising.
TSS takes the team from Taiwan and give them a great exposure to Techsauce Global Summit, to different countries. They also tries to help them launch their product in other countries and also find regional partners to do that.
Tsaitung Agriculture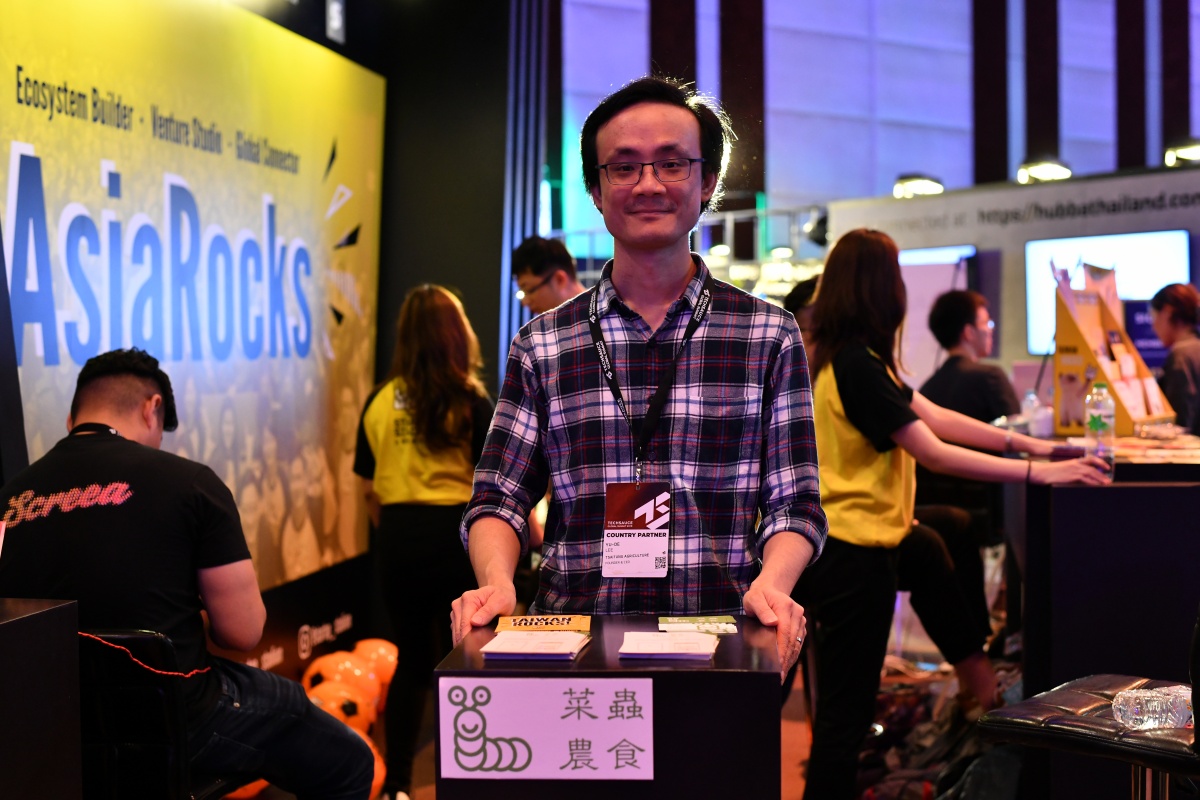 Tsaitung Agriculture is a platform that connects business users by using internet technology to help the supply chain to be more efficient. For example, restaurants buying vegetables and fruits from us, are directed from local farms.
Currently in their 3rd year, consisting of 15 people team. They would like to grow even faster for the next few years in the domestic of Taiwan. Right now in Techsauce, very interesting and good expansion opportunities in Thailand and Singapore.
TSS is a wonderful partner in Taiwan. They have provided a variety of resources such as connections to talk to investors in Taiwan and other countries. Set up programs like this trip, helping us to have a booth here at Techsauce Global Summit. I think they are wonderful, people would like to work with them more.
I was able to meet with Aim. We were introduced to another network, and he's wonderful. I cannot wait to share with him more and work together.
Instant NanoBiosensors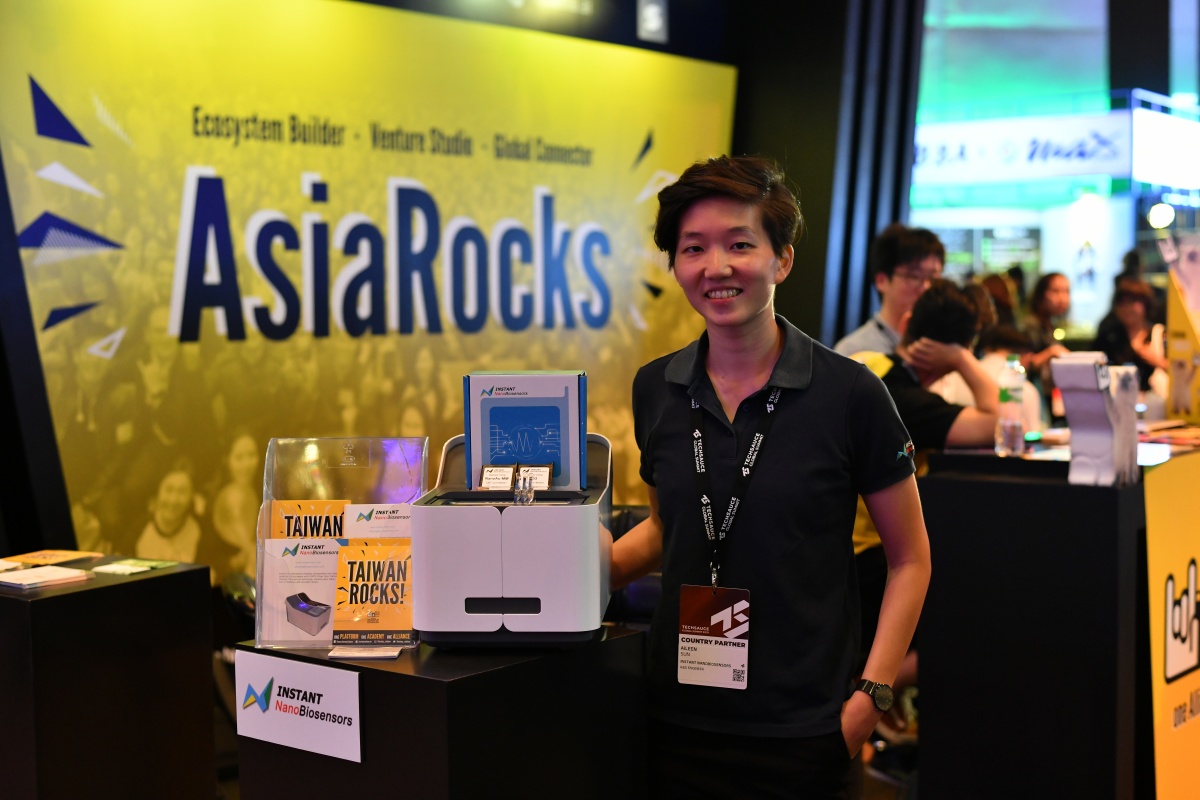 InstantNanoBiosensors creates Biomargrade analyser, based on a technology called FOPPR (Fiber Optic Particle Plasmon Resonance). They are the only company in the world that does this technology. It has the ability to detect any proteins or small organisms molecular, for different biomedical research needs. They have done like heart diseases, joint inflammation, and urine. They can detect many types of proteins and organic molecules in many verdicts.
TSS matched us with the Thai Distributor yesterday, and also introduced us to different people from around the conference in Techsauce Global Summit.
Rosetta.ai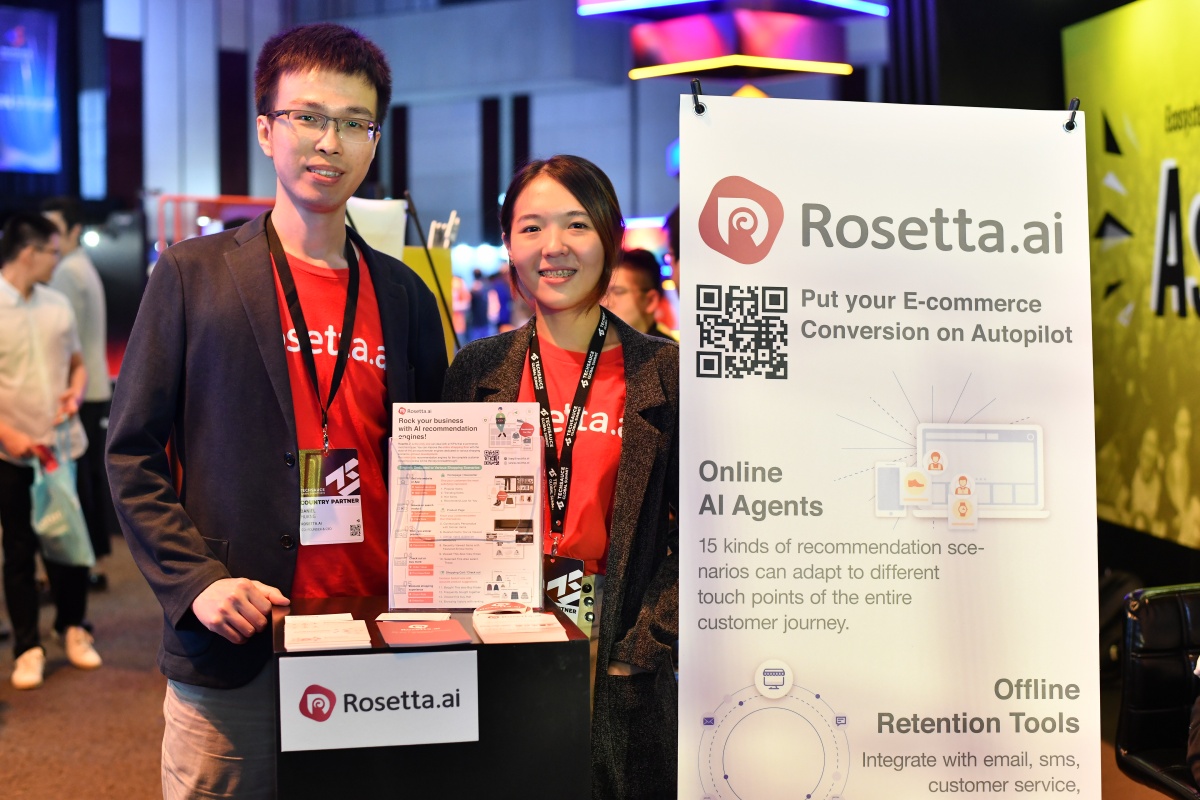 Rosetta.ai provide provides plug-and-play recommendation engines and unified APIs that instantly enables internet businesses to develop recommendation engines without complicated engineering works. In Thai, you can adapt this kind of engines to Europe website. Different scenarios can be used on the different engine to fit it.
TSS provide us with support to Asia Startups, opportunities to overseas like this Techsauce Global Summit, and mentorships to train us in terms of business aspects.
Omnieyes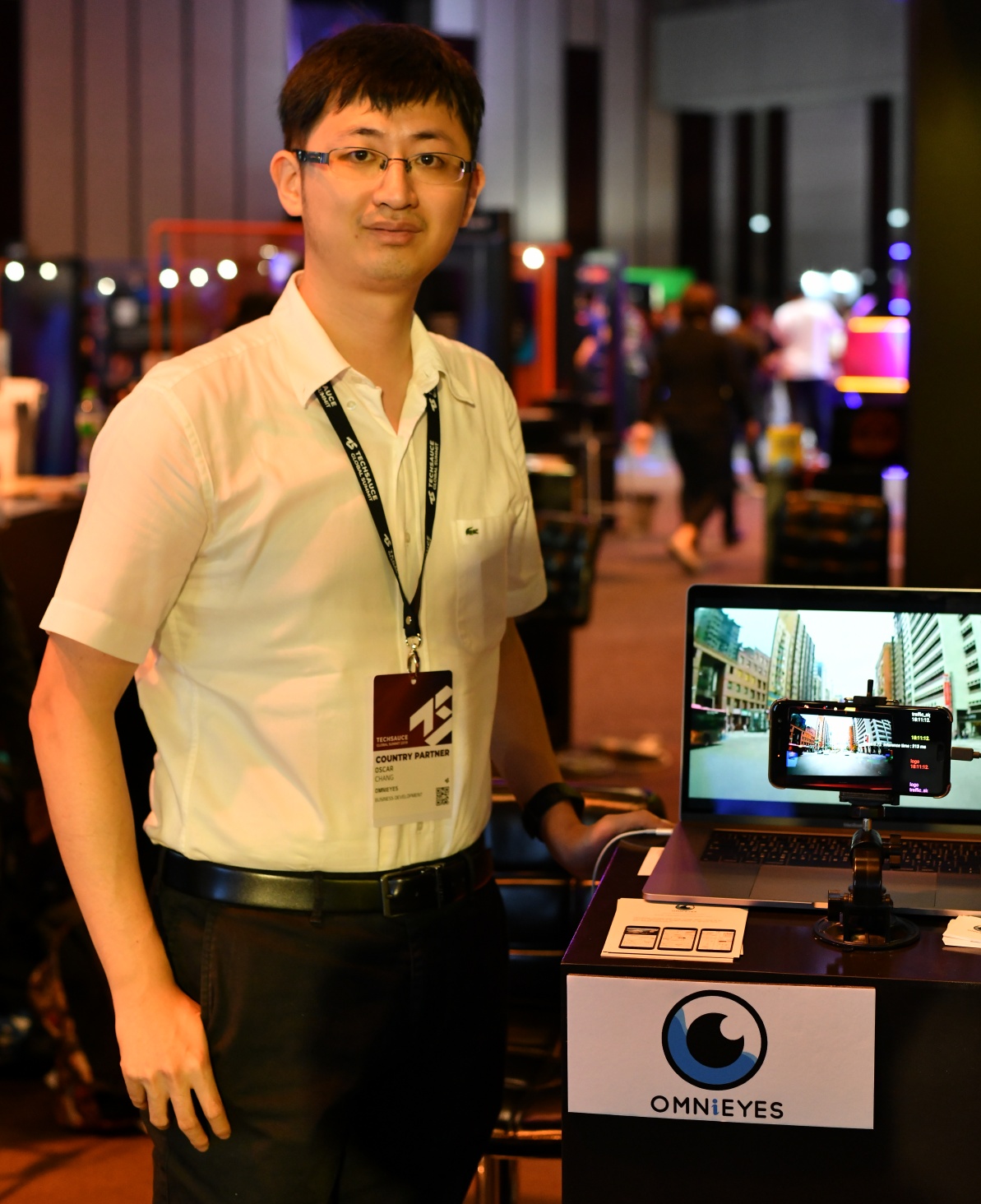 OmniEyes collects and digitizes live street videos, and converts them using AI technologies to various location-based information for real-time task execution and long-term statistics/data analytics.
They use video analytics in the dashcam to let the machine understand what we are seeing every day. Through that, they connect them with other cars. People in the streets will be sharing their information into one single platform. So for example, you saw a parking space which you do not need. The dashcam will be able to recognise and sent the GPS location of the parking space up to the cloud. Other people that need the space will be able to get notified and get the space.
Vice-versa, people in businesses can use this for fleet management. For example for taxis, it can tell them exactly where are the most people out there in Bangkok. In the future, with all these data gathered, they can use this for autonomous vehicles. Autonomous vehicles have their high-tech map skills, they need constant renewal. Because roads are constant fluid information, it changes every day.
TSS helped us alot. They helped set up and arrange this event for us, bring us out here and telling us about Techsauce. Arranging our flights, accommodation and set up booths for us.