Dangerous, sexy, epic, and now futuristic, Techsauce Global Summit 2018 is set to be more saucier than ever for startups who want to showcase their brand at what has now become the most iconic startup events in Thailand. With over 10,000 attendees from not only Asia but stretching all the way to the Oceania region, this year's event brings an even bigger spotlight on 118 startup booths set with the backdrop of Bangkok night life. This year raises the bar for startups to highlight technology on various areas from bitcoins and education, to agriculture.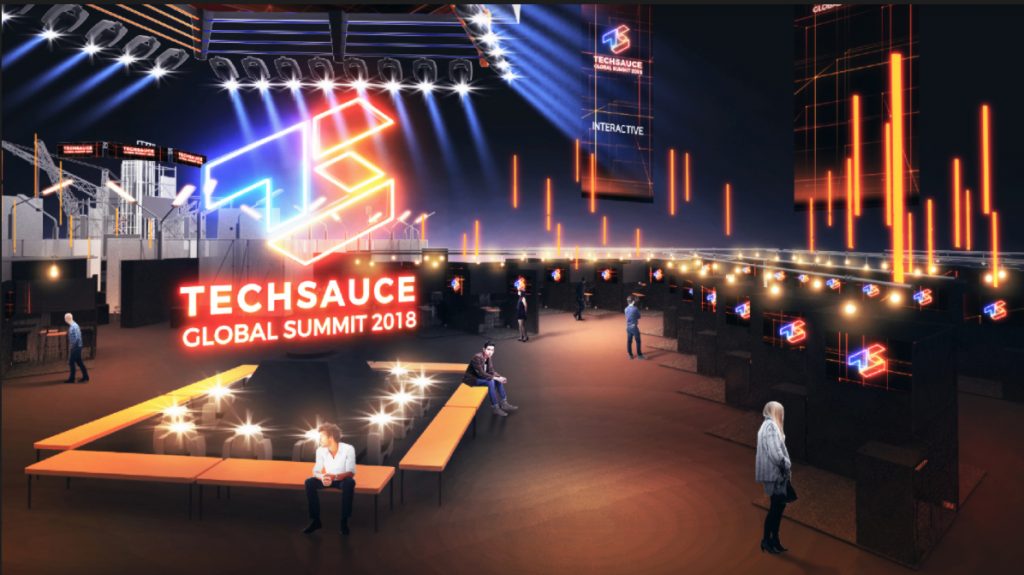 At this international stage Techsauce invites exhibitors, service providers, startups, digital businesses, organizations, and product owners to look beyond Thailand, to the global stage by providing exclusive exposure to foreign markets. So come to partner with others, invest in innovation that is changing the world, and learn from others. Dare to show what you've got to over 10,000 technology giants, leading venture capitalists, and media.
Meet Exclusively with Investors
Complimentary passes are given to startups who decide to feature themselves at booths. In addition to showcasing your startup on the main floor, you will get the exclusive chance to book time slots to pitch in front of dozens of VCs.
Gain In-depth Knowledge from Global Speakers
Techsauce is the first summit in the region to dive deep into DEEPTECH, revolutionary solutions impacting society. There will be over 200 global speakers spread across 10 stages updating you on over 150 topics. Topics cover digital manufacturing, FinTech, HealthTech, AgriTech, InsurTech, EnergyTech, EdTech, Automotive, FoodTech, and BioTech.
Expand your Network the Real Startup Players
The summit brings the best tech leaders, entrepreneurs, and intrapraneurs from a wide range of industries that include banking, telco, retail, manufacturing, real estate, food, and agriculture. This also includes SMBs, startups, investors and tech enthusiasts as well.  Techsauce Global Summit 2018 continues to provide a one of a kind international platform for Southeast Asian startups to scale globally and also for foreign startups to scale in this region.
So without further ado, here are the goodies this year's booth owners will get!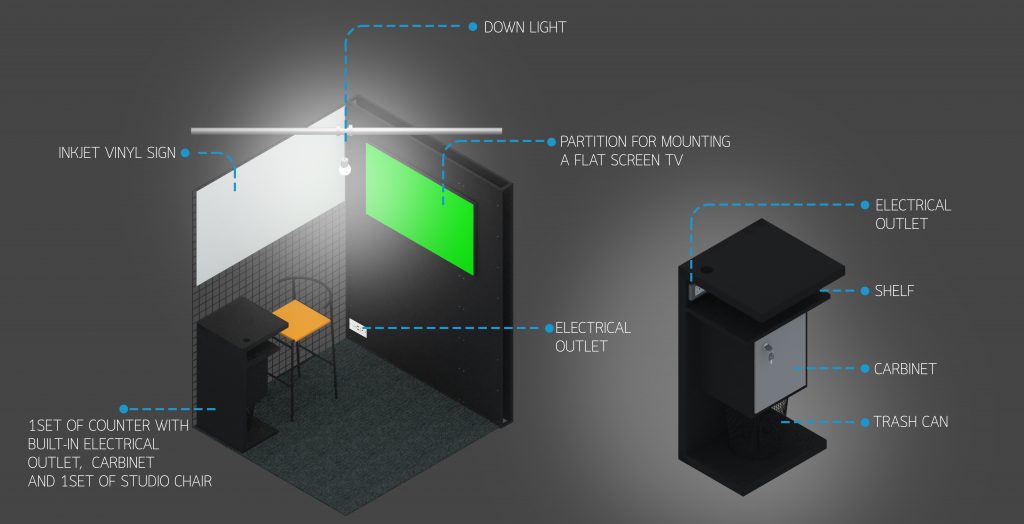 Size: 1.5 x 1.5 m. booth with the summit's dangerous, sexy, epic, and futuristic theme
1 counter set that includes a built-in electrical outlet, a storage cabinet, a studio chair, and a trash can
1 Inkjet vinyl sign
1 down light
1 42" LED TV (*optional, available for rent)
3 complimentary summit tickets (Available only for those who register before 31 December 2017. After this date, only 2 complimentary tickets will be given.)
To ensure attendees get the most exposure at Techsauce Global Summit 2018 booths are available for only 1 day of the event so if a startup wishes to double their exposure, 2 booth tickets will have to be purchased.
Techsauce offers two booth choices depending on how exclusive you want your experience to be. They are:
Premium Startup Booth Package (for 22 June or 23 June 2018)
10,000 Baht (1-Day Startup Booth + 3 Premium Tickets)
Premium tickets are no-frills without meals, but gives you a pass to the after party.
Grand Startup Booth Package for (22 June or 23 June 2018 )
14,500 Baht (1-Day Startup Booth + 3 Grand Tickets)
Grand tickets gives exclusive access to workshops, lunch, a coffee break and a pass to the after party.
So get a booth while you can at https://goo.gl/J3Uni7 
Learn more : https://summit.techsauce.co/