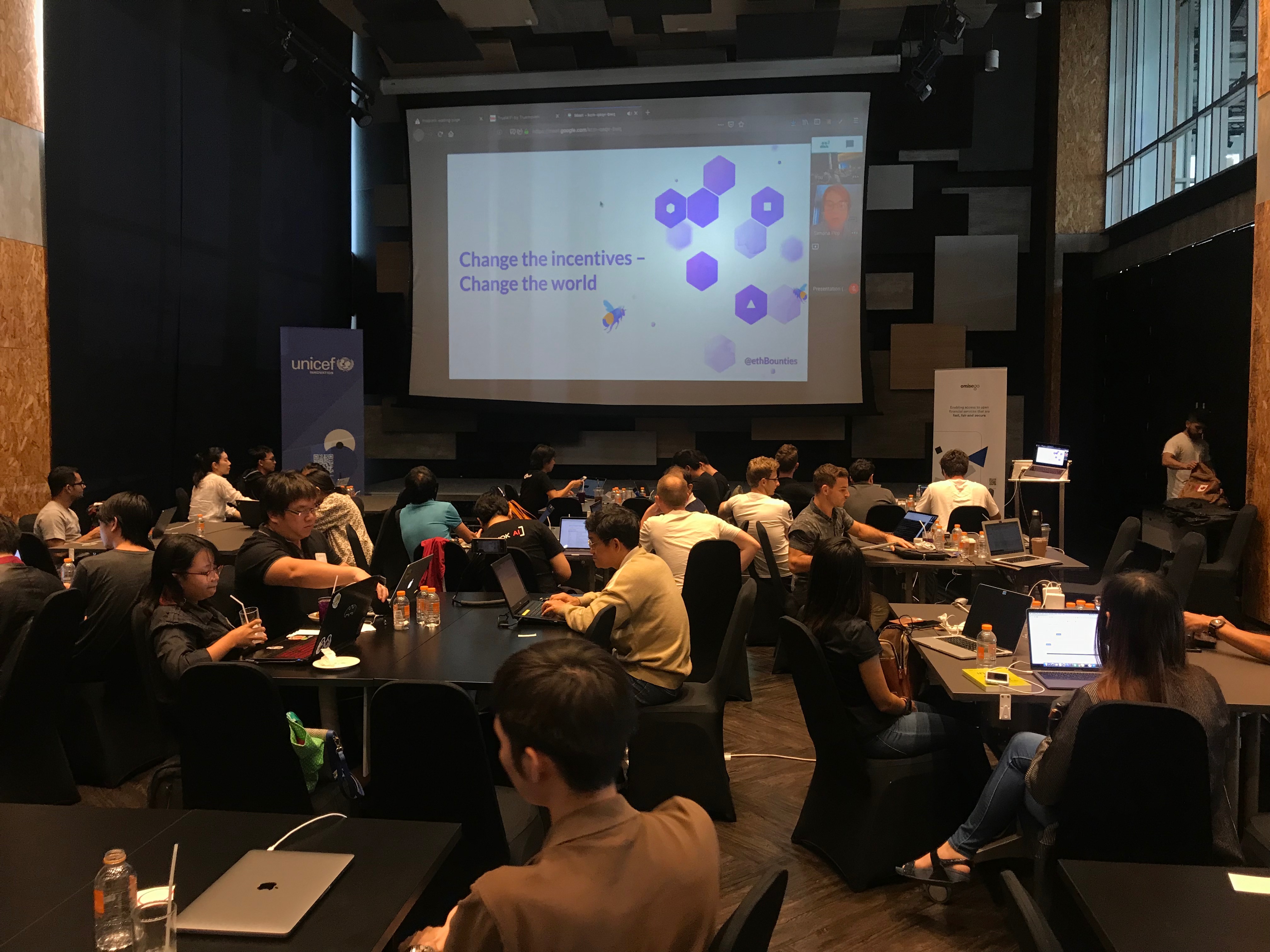 Co-organised by UNICEF Innovate, UNICEF Country Office, OmiseGO.
Hosted by KXMADE.
The purpose of the event is to up-skill local developers in Thailand to solve problems relevant to them with decentralized applications and blockchain technology as part of a global series of education events.
SURGE is a UNICEF initiative for an immersive series of events that invites young people to learn new skills, while at the same time exploring where blockchain could play a role in addressing global challenges. It aims to teach young people about blockchain, a technology that is challenging existing models. SURGE offers a variety of events around the world, geared towards both non-technical and technical crowds. More information about the initiative can be found here: https://www.unicef.org/innovation/SURGE
We have engaged local and international partners for mentorship and prizes, such as well-known international and local blockchain projects, including Status, Bounties Network, MakerDAO, Gnosis, MESG and Band Protocol.
The event is free for attendees and has 150 registrants and 20 mentors.
DAY 1
Education Day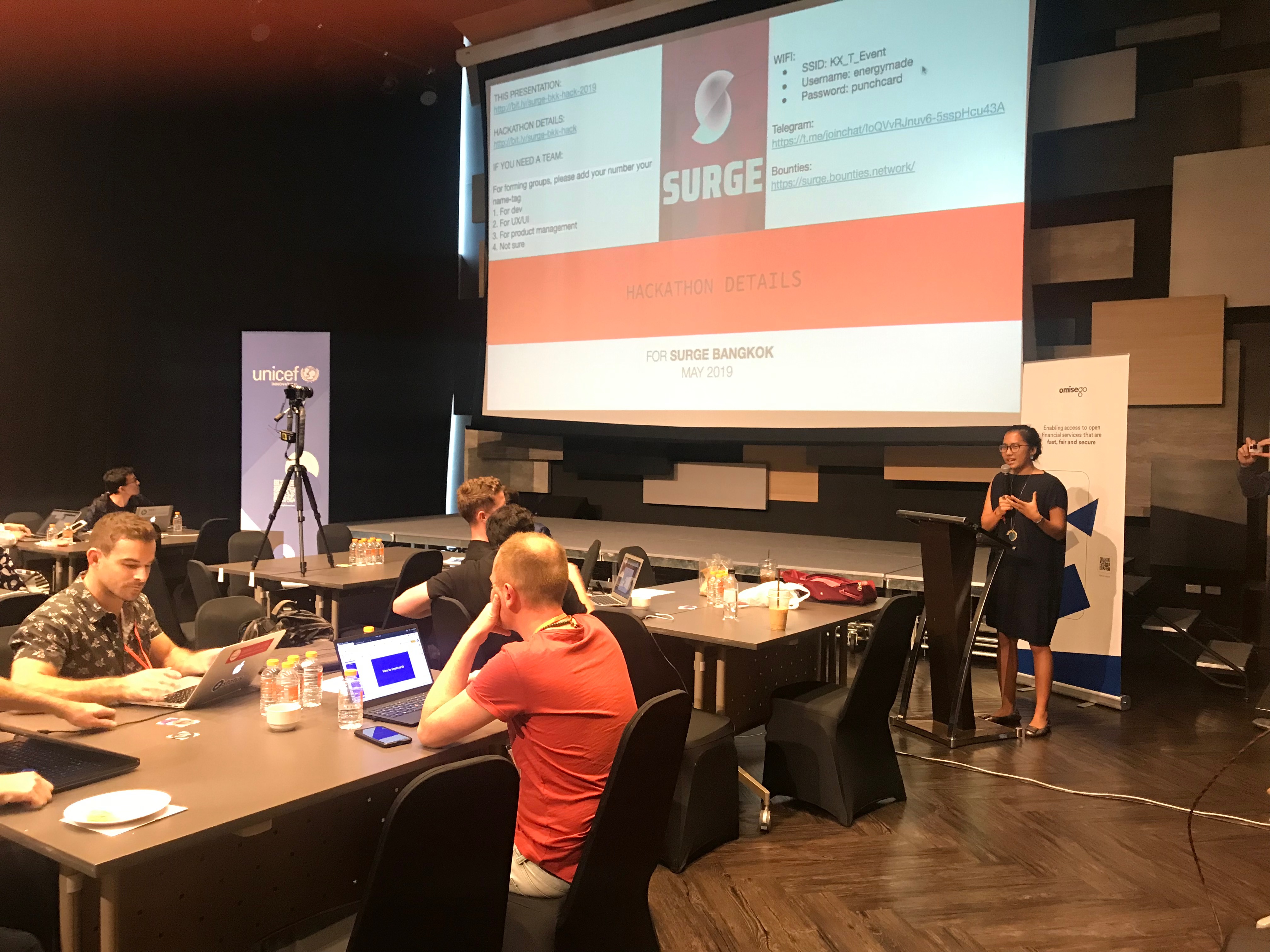 DAY 2
UNICEF County Manager Opens Event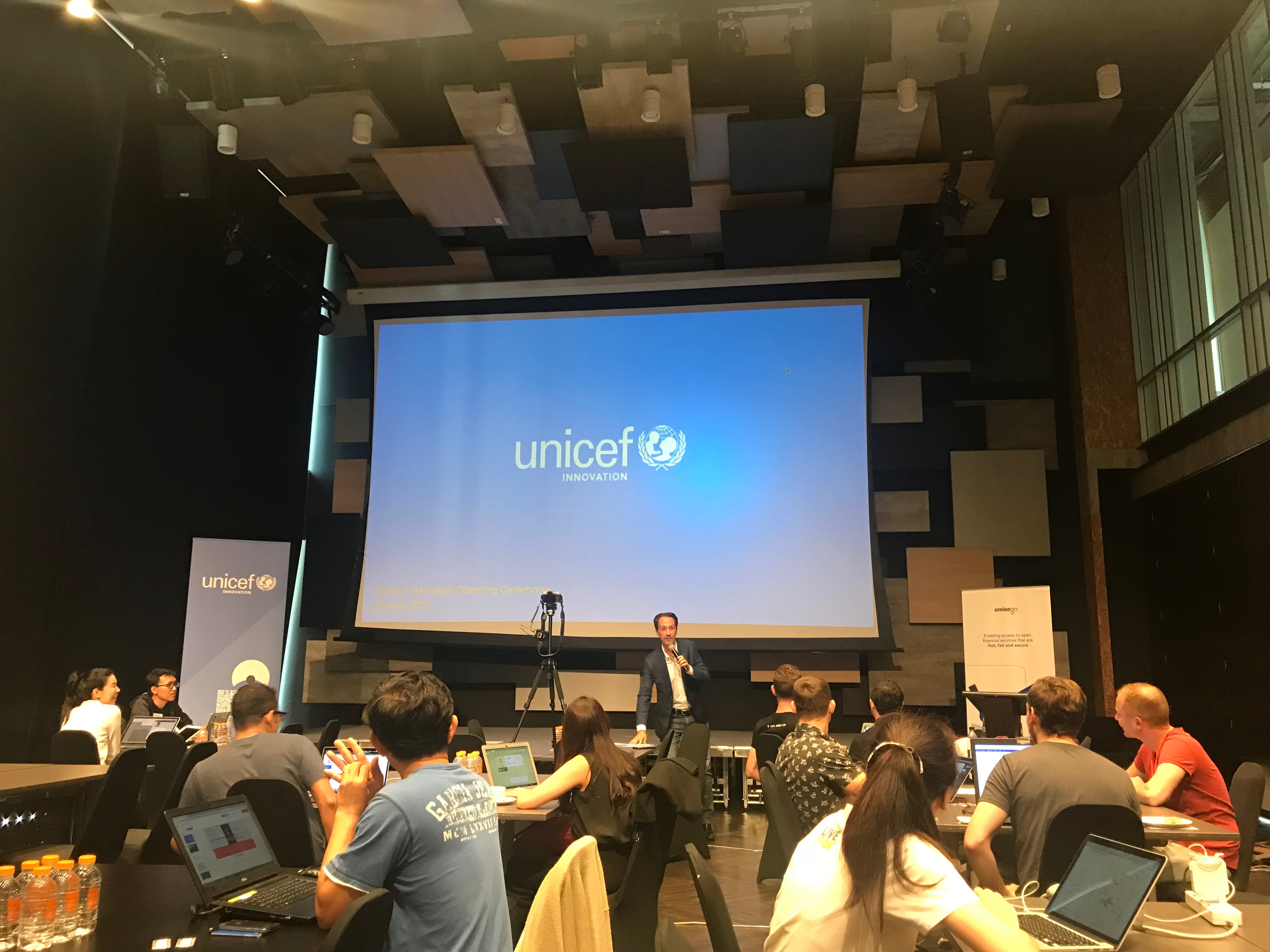 OmiseGO CEO Speaks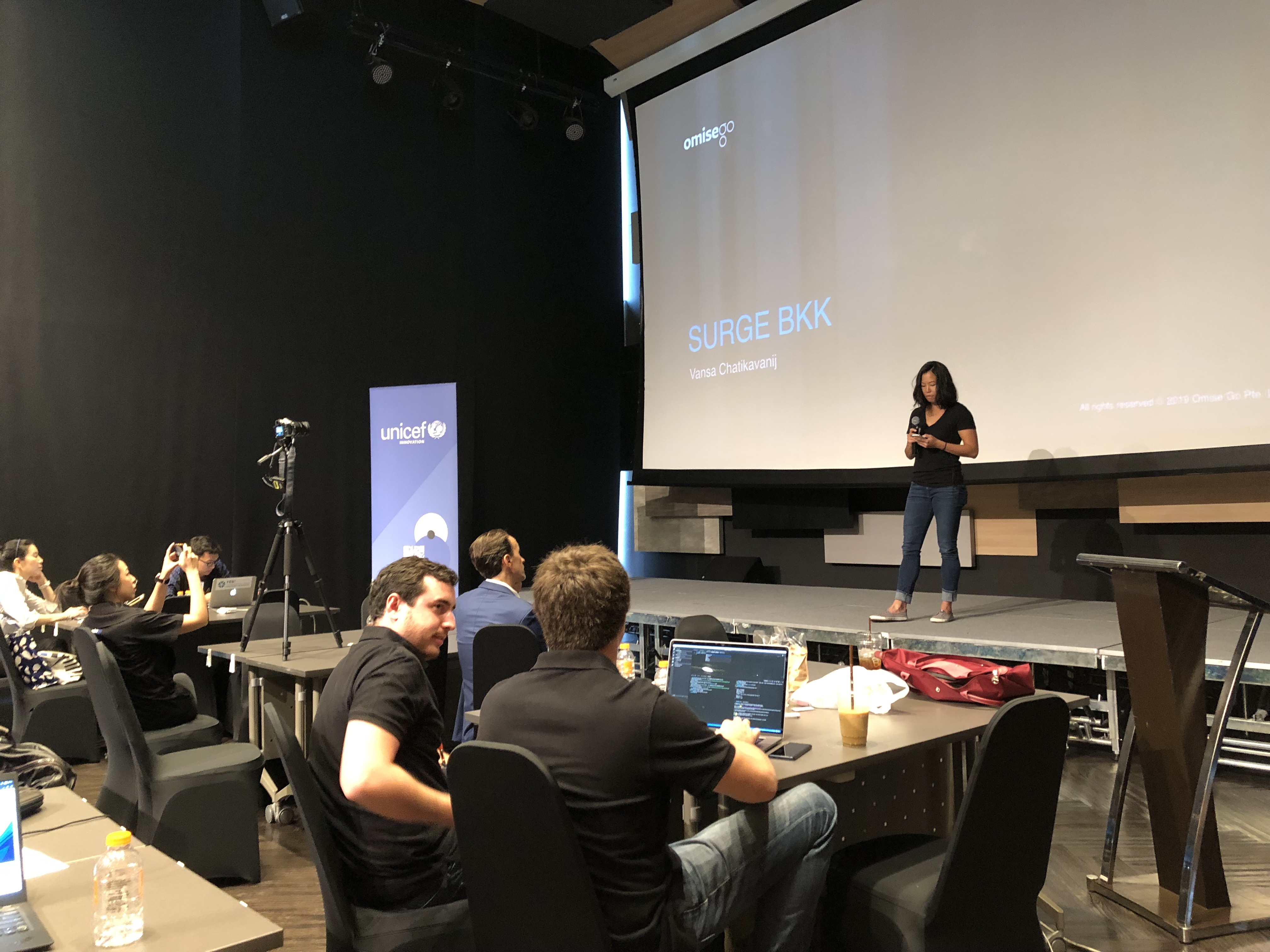 UNICEF on blockchain: https://www.unicef.org/innovation/blockchain
DAY 3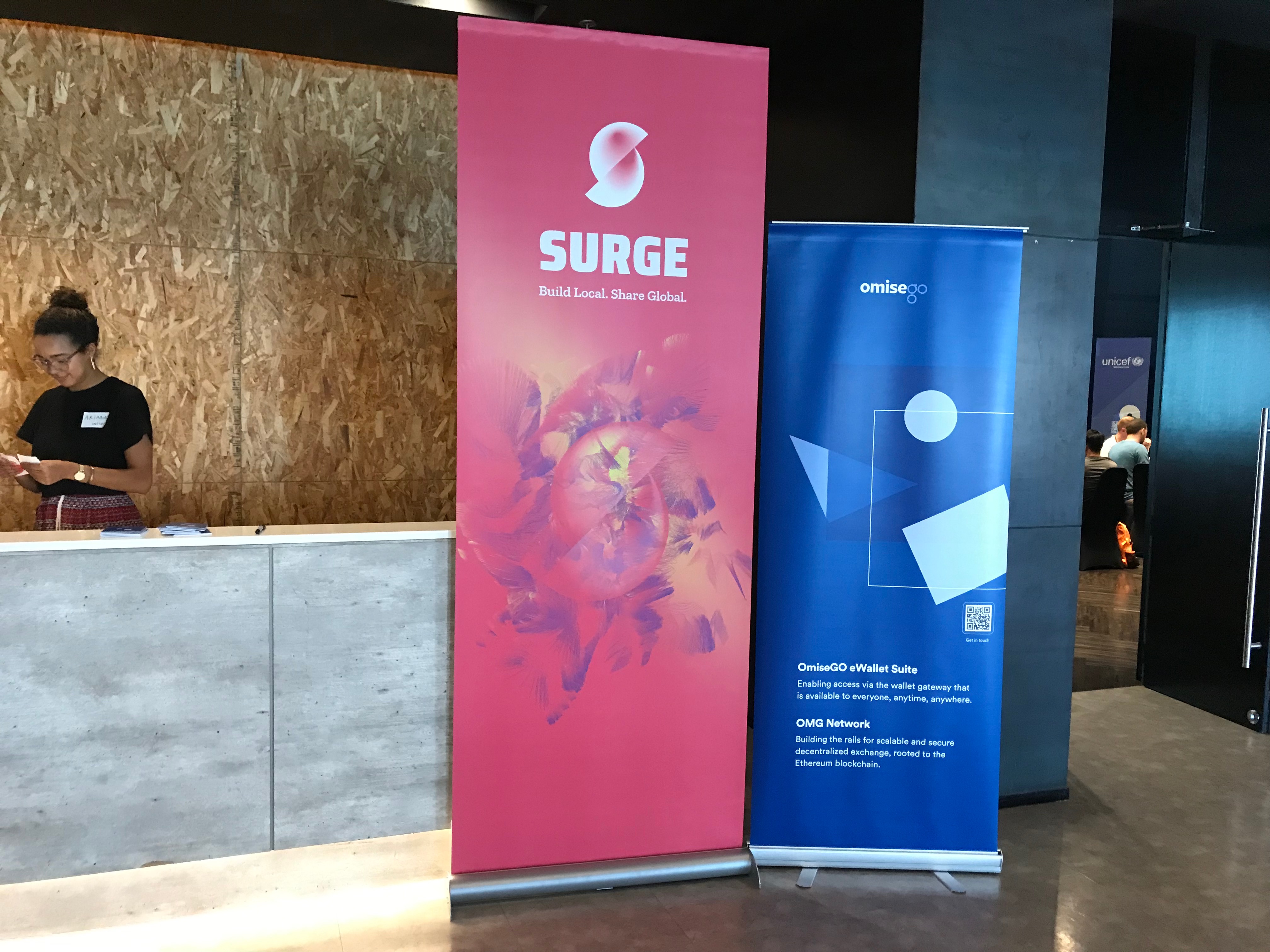 AWARDS:
Sceed
- Utilised Embark
Behave
- Best MESG application
Katinrun
- Utilised Embark
- Best DAI utilisation.
Announcing the Winners of Surge Bangkok 2019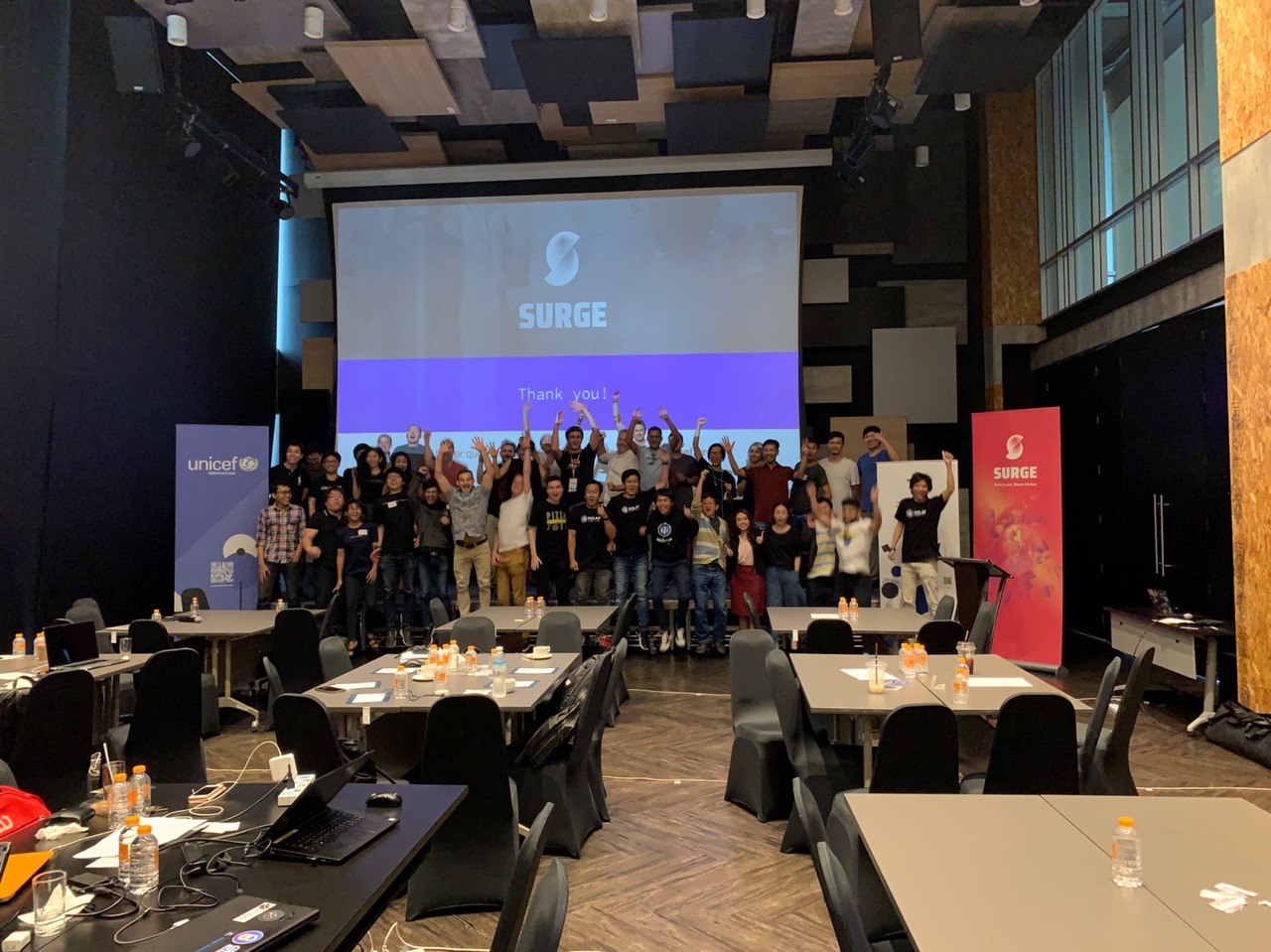 THIRD PRIZE
iDonate
SECOND PRIZE
CFF
+ status key card
FIRST PRIZE
EdChance
+ Best Gnosis wallet utilisation + status key card