The panel discussion around The Digital Entrepreneurial Ecosystems featured three individuals offering distinct perspectives. Thanasorn Jaidee of True Digital Park, Taavi Rõivas, the former prime minister of Estonia and Paul Papadimitriou, Founder and CEO of Intelligencer.
The session focused on the panelists' take on the contributions of such ecosystems in nurturing entrepreneurship to its full potential and the role that governments can play.  There have been attempts by various countries to emulate the success of Silicon Valley with limited success. So what could possibly be missing from their recipe?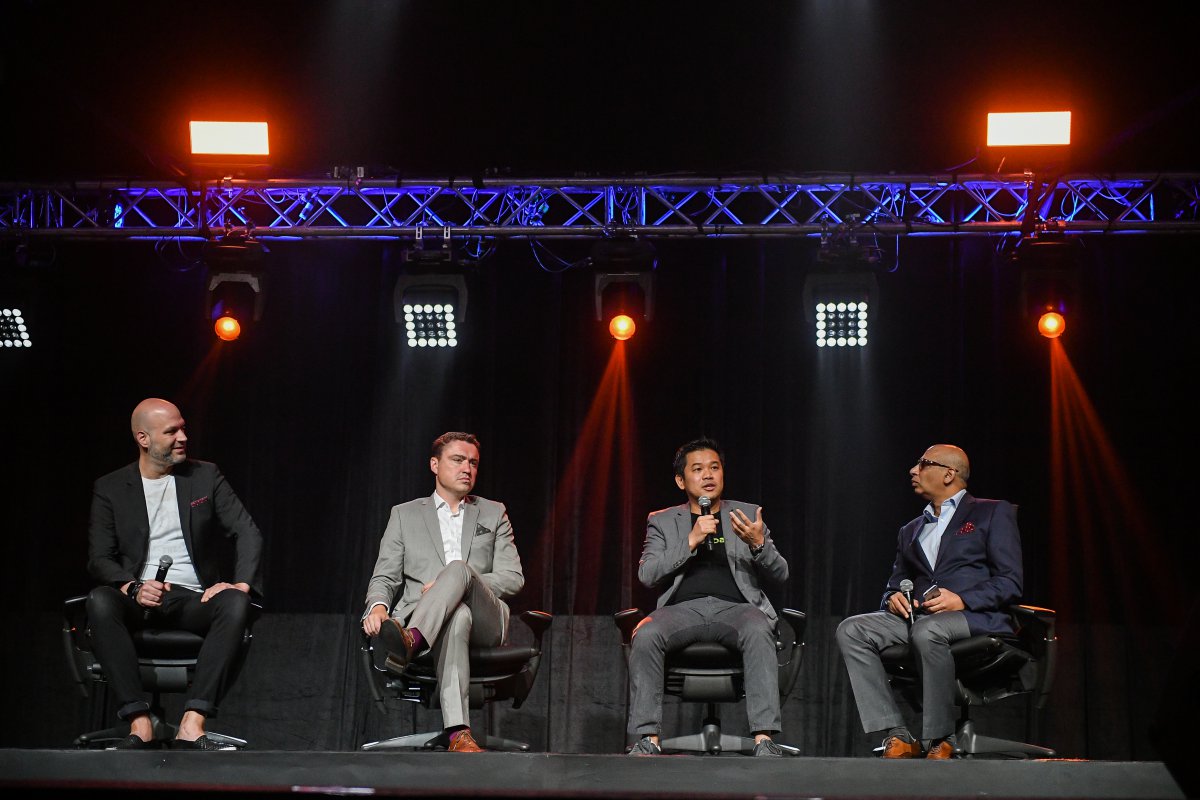 Talent, a Key Ingredient To Foster Success of Entrepreneurial Ecosystems
Paul of Intelligencer noted that one of the missteps in developing Entrepreneurial Ecosystems was that most government were intent on building "the next Silicon Valley" and overlooked the importance of attracting key talent. Elaborating further, Paul highlighted the environment in Silicon Valley where it is rich in talent that the person next to you in a coffee shop can potentially be your next collaborator in a venture you are working on. This was referred to as the "spillover" effect as a result of the richness in available talent that Silicon Valley has that others have yet to successfully emulate.
Giving his take on Estonia's experience, its former Prime Minister Taavi Rõivas, similarly acknowledged the positive impact that the "spillover" effect had on Estonia. Drawing on the example of Skype's success, Taavi says that presently in Estonia's Entrepreneurial Ecosystems, the spillover is such that most entrepreneurs are linked or connected to the founders of Skype either through personal or professional ties. This provides Estonian entrepreneurs with a valuable advantage in navigating their startup towards success.
Additionally, a positive impact from the "spillover" effect is that entrepreneurs or talent that have achieved success are often keen to return to help foster and mentor new talent.
Role of Education in Overcoming Hurdles
True Digital Park's Thanasorn Jaidee viewed that perhaps a change in students lifestyle can help resolve challenges linked to education in Thailand. Thanasorn offered his observation that in a student's daily lifecycle they are often limited to going to school and when school is over, students would often head to department malls to spend their time. The private sector can help by creating a location for students to come and learn and exchange knowledge and information.
Estonia's Taavi meanwhile elaborated on the importance of education in Estonia's case where large investments weere made. Recalling how Estonia only gained independence 26 years ago, a time when computer use was not as easy as today (think of having to know DOS to create a file) the decision was made to invest in education. This ensured that its citizens were adept in using the technology.
With the above in mind, a question was raised, can entrepreneurship be thought? In response Paul liken it to building a Lego structure. The pieces of bricks and instruction can be provided but at the end, it is up to the entrepreneur to put together the bricks and form a structure.
What Can Government Do?
Tavi stress the need for government to adopt the digital and paperless mandate to increase efficiency. Acknowledging digitization as a key equalizer, especially for countries that lack an industrial background, Tavi said that it was important for governments to take interest. There is a need for countries to fully understand the implications of phenomenon such as the "gig economy" and ICOs.
Paul meanwhile reiterated that a government's role should not be limited to being a mere source of funding. More attention and focus should be on legislation surrounding labor laws and bankruptcy laws as current laws discourages entrepreneurship. Legislation should allow people to fail and not be burdened by previous failures.
Highlighting the importance of partnership between the government and private sector, Thanasorn says such partnership would allow the private sector to channel valuable feedback to the government in formulating polices. For example, the private sector would be able to communicate and inform the government that unlike before when long-term tax exemption may be the key request, under the current environment, swift approval of work visas for key talent is the top priority.  This once again underscores the need for government to truly understand and be aware of private sector needs.