Visa reveals the secret to staying relevant for future lifestyle and the role of biometrics in future payment systems.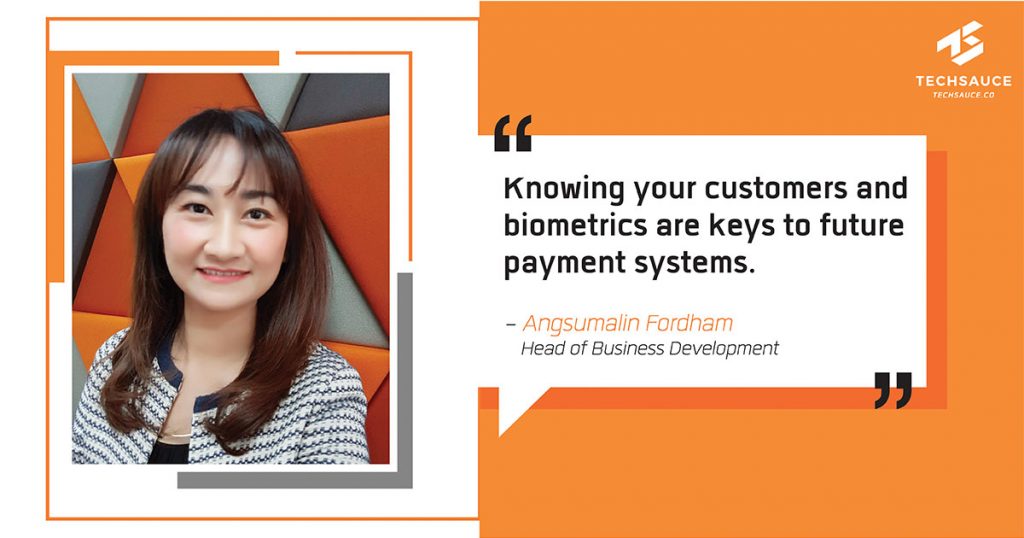 This year Techsauce Global 2018 was bigger than ever with over 10,000 participants from over 30 countries and 10 stages that featured 150 plus topics that are relevant today. Techsauce was pleased to have Visa Inc. as a content partner at the event at the FinTech and Living Tech Stage.
Visa Enabling Future Lifestyle
How does a 60-year-old FinTech company stay relevant through rapidly changing technological and consumer trends? According to Visa Inc. Thailand's head of Business Development, Angsumalin Fordham, the secret is simply to know your clients.
"It is essentially solving problems your clients do not know they have," says Angsumalin.  At the Living Tech Stage at Techsauce Global Summit 2018 Angsumalin highlighted Visa's continuous push to enable future lifestyle by leveraging innovations and finding new ways to add value to consumers.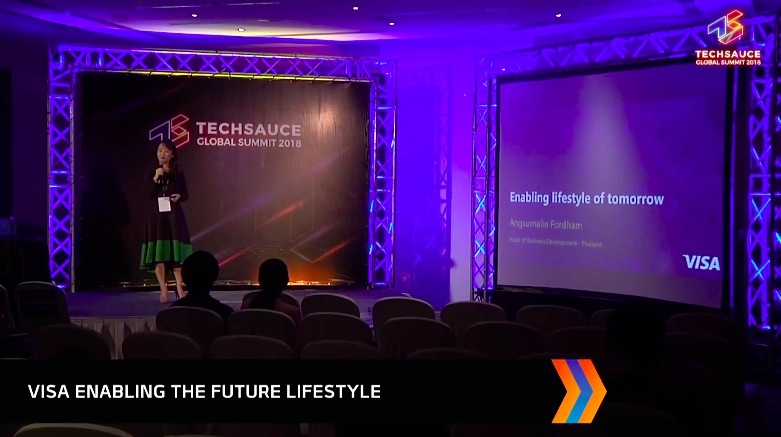 Angsumalin says there are several technological trends that are evolving rapidly in our society.  They are consumers becoming universally connected through mobile and smart devices, the generation of unified data elements from such a connection, all-in-one technology platforms leveraging to build compelling value propositions, delivering simple integrating by using APIs and scalable ecosystems, and adopting global standards.
Visa seeks to stay in pace through its four main stages of transactions of first making sure authentication is legitimate, managing data security, making commerce secure, and utilizing data safely for the ease of doing things for consumers.  The most obvious examples include the use of QR code for payment and contactless payment and mobile payment technology.
In India, Vietnam, and Cambodia, the company has already initiated QR code payments, while Thailand is looking to make a large impact with the launch of QR code with credit card in 2018.
When it comes to contactless payment, London is setting the bar very high for the rest of the world. The tap-and-go technology allows commuters to use credit cards as tickets.  That means commuters no longer need to top up their train ticket cards.  The project was so successful that within 9 days of its implementation, transactions reached 1 million and within less than 1 year, 1 billion transactions.
Angsumalin offers words of advice, "Your current success simply does not guarantee a bright future."
Collaboration and Biometrics: The future of payment systems
Similarly, Brian Hamilton, Visa's Head of Identity and Risk Projects for Asia Pacific says the key to being relevant are not only adapting and innovating but also introducing and helping people adapt to new ideas.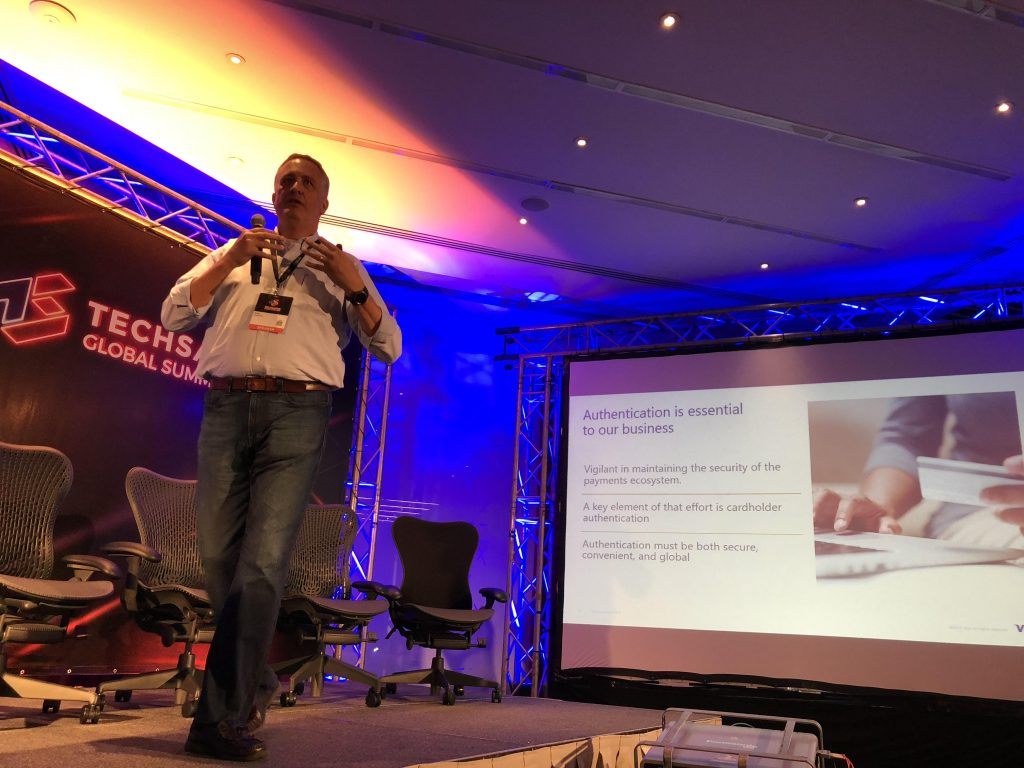 When Visa first introduced its original plastic card as a new form of payment, it was met with skepticism. 60 years on, it was hard to imagine a wallet without plastic card.  The evolution will nonetheless continue and biometrics hold an important key to the future of payment.
"The situation is changing quickly.  It is an arms race.  As the industry increases their security standards, so do the fraudsters."
Traditional authentication methods of using numerical code, signature, and personal questions are becoming a thing of the past. With fraudsters becoming more sophisticated, the industry is required to stay one step ahead of the game and turn to something that cannot be easily duplicated: biometrics. Biometrics are measurable human traits that each individual has from your fingerprints, eyes, to face.  Hamilton says in the Asia Pacific region alone, 72% of mobiles have at least one form of biometric authentication.
Hamilton says in the future, credit card holders may not need OTP to authenticate for online shopping, instead of putting their personal biometric data to confirm payments.
Naysayers may argue that this could lead to dangerous measures taken by fraudsters to extract personal biometric information. However, information is difficult to steam given that it would take a large amount of time and cannot be done at full scale.
Visa also realizes innovation is coming from everywhere. That is why the company has launched the Visa Developer Center to give developer community access to its tools and resources. By working collaboratively, development cycles can be shortened and innovation to customers can be brought to customers more quickly.
Looking to Techsauce Global Summit 2019!
With so much interest shown at Visa's sessions on the future lifestyle and the role of biometrics in future transactions, there is much to look towards to for Techsauce Global Summit 2019!