Chatbot development is an endlessly iterative process. Once you've set your bot out in the wild, you've only taken the first step to providing an engaging, helpful and accessible assistant to your fans or customers. So what does a business do next?
If your business has a bot, you need to analyze how people are using it and work to continually make it better. With detailed data, you can find out how, when and why people talk to (or stop talking to) your bot. This makes bot analytics essential to anyone who wants to improve their chatbot.
Are you ready to take your bot to the next level? Here's ten things you can do with the right data.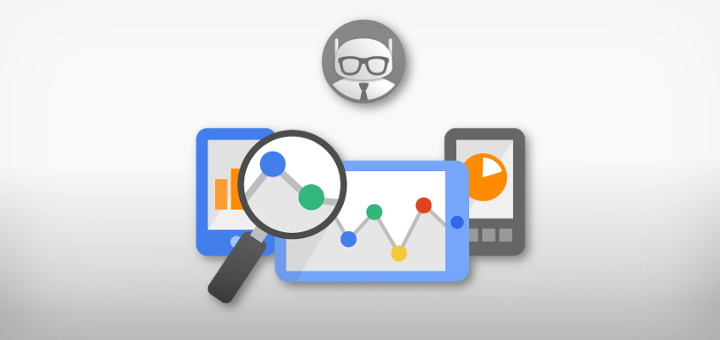 Image Source: botanalytics.co
Measure Your Bot's Success
With chatbot analytics, you can measure a few metrics that'll clue you in on your bot's success. Look for:
How many users it's reached
How long users chat with it and how many completed actions it's made
Common places where users end the conversation
The first point lets you see how successful your bot is at gaining new users. The second and third points give you an idea on whether it's successful overall in returning answers to queries and keeping the conversation going. Identifying and fixing common bottlenecks helps your overall chatbot development.
Make Your Bot Even More Useful
If your bot isn't helpful, no one will feel compelled to talk to it. This means you need to ensure it's doing its job well by remaining as helpful as possible. Chatbot analytics can show you how often users use your bot—daily, weekly, etc.—as well as bot retention. If users continue to access your chatbot regularly over time, you know it's providing value for them. If not, you've got some work to do!
There's a second use for these metrics, too: measure whether users choose to continue using your bot instead of alternative channels (for example, booking a hotel room via bot instead of phone). What are they able to do with the bot that they can't anywhere else? Sorting out this info can help you build on other methods of communications you offer—not just the bot.
Make Getting in Touch Easier
Chances are, people are chatting to your bot for information—and they want to get that info as quickly and easily as possible. By checking in on conversations with your chatbot, you can look for ways to simplify the overall communication process.
For example, assess the number of steps in a conversation to see how you could shorten and simplify it. You may also want to identify high-risk situations that can be escalated to a human to ensure the conversation doesn't get stuck in complicated or difficult situations.
Find (and Fix) Confusion Errors
Use bot analytics to find places where your bot gets confused. These errors are frustrating and immersion-breaking for users, and it's essential that you make sure your bot can understand its conversation partners' needs.
A related note is to see where you can add fun and humorous responses. For example, your bot might not have a response for an off-topic query like "Who do you love?" Adding creative responses makes a bot feel more personable and human.
Generate Leads for Marketing
Chatbots are a great way to generate leads: you can use them to collect contact information and discover the best times to contact them. Analyze chatbot engagement to find opportunities to follow up with users on alternative channels. Relevancy here is key: through their conversation history, you can identify their interests, use cases and needs for segmenting your lists.
See When People are Talking
If you plan to re-engage chatbot users, you need to know the best time to reach out—otherwise, a message may go unseen or completely forgotten. Assess bot retention to see when people typically chat with the bot so you know the best time to get in touch. This information can be important for future marketing campaigns, like timed offers that customers won't want to miss out on.
Measure Sales Impact—and Strengthen It
If your chatbot exists to inform customers of products or services, bot analytics will tell you how well it's doing. Look for these key metrics:
How many users are clicking through to the store?
How many users are making a purchase, and how?
What information did users look for before making a decision?
These questions will help you turn your bot into the perfect personal salesperson. This is because you'll anticipate the questions and needs of your customers.
Learn from the Chattiest
Measuring chatbot engagement helps you find out who your bot's power users are. The bot must be working well for the chattiest users, so what is it they're saying? Analyze their conversations to see how you can adapt the bot to increase engagement across all your users.
Test Out Responses and Reactions
This is related to the point above, and is an essential point to chatbot development. Use analytics to test out different bot responses. Randomize the responses that you want to test, then check chatbot analytics to see how your users are reacting to them and which are most successful. This will make your bot more engaging.
Measure Brand Sentiment
By analyzing discussions with your chatbot, you can get a comprehensive view of the most common pain points users feel about your product, service or brand. How do they feel about the brand in general? If your bot exists for customer service, how do users feel about a given situation after it's been handled?
Use your chatbot analytics to measure your customers' sentiment. By identifying what makes them unhappy about your brand, you can work to make things right and improve overall perception.
This article is contributed by Ilker Koksal, CEO & Co-founder of Botanalytics