A discussion around female empowerment and workplace diversity is never an easy topic or a problem with a quick-solve solution.  The tech and digital ecosystem have long been considered the domain of 'the boys'.  However, that has changed by leaps and bounds over the last five to ten years.
There is no better example of that than Alexandra, who leads one of the biggest tech and digital companies in Thailand.  Starting her corporate career in the field of investment banking, she became the CEO of DTAC just over a year ago and has made a tremendous impact on the company.
Describing her career in investment banking, while still in her twenties, as a baptism of fire, she says moving into the digital industry was easy compared to what she experienced as a woman in the financial industry.
Lalitha, who herself holds a high-powered position in a tech company, asked Alexandra to take us through her experiences and to provide some insights on how to improve workplace diversity.  Here are some highlights that took place during the discussion:
What experience has helped you to change the culture of your team and within the company?
In 1988 I started my own company, that could be described as a startup of sorts as we were developing interactive programs for predominantly German-speaking companies.  I had a very diverse team in that company, ranging from very old people to very young, inexperienced people.  There was a mix of male and female, and people from different countries and backgrounds.  However, what I learned was that diversity was the foundation for our success.  I learned a lot from young people and from different points of view.  It was the most intense leadership role, for example, there was one instance where I had to get some team members out of jail.  However, that role and company taught me a lot of what diversity can offer you as a leader and the company.  There is much to learn from many different people.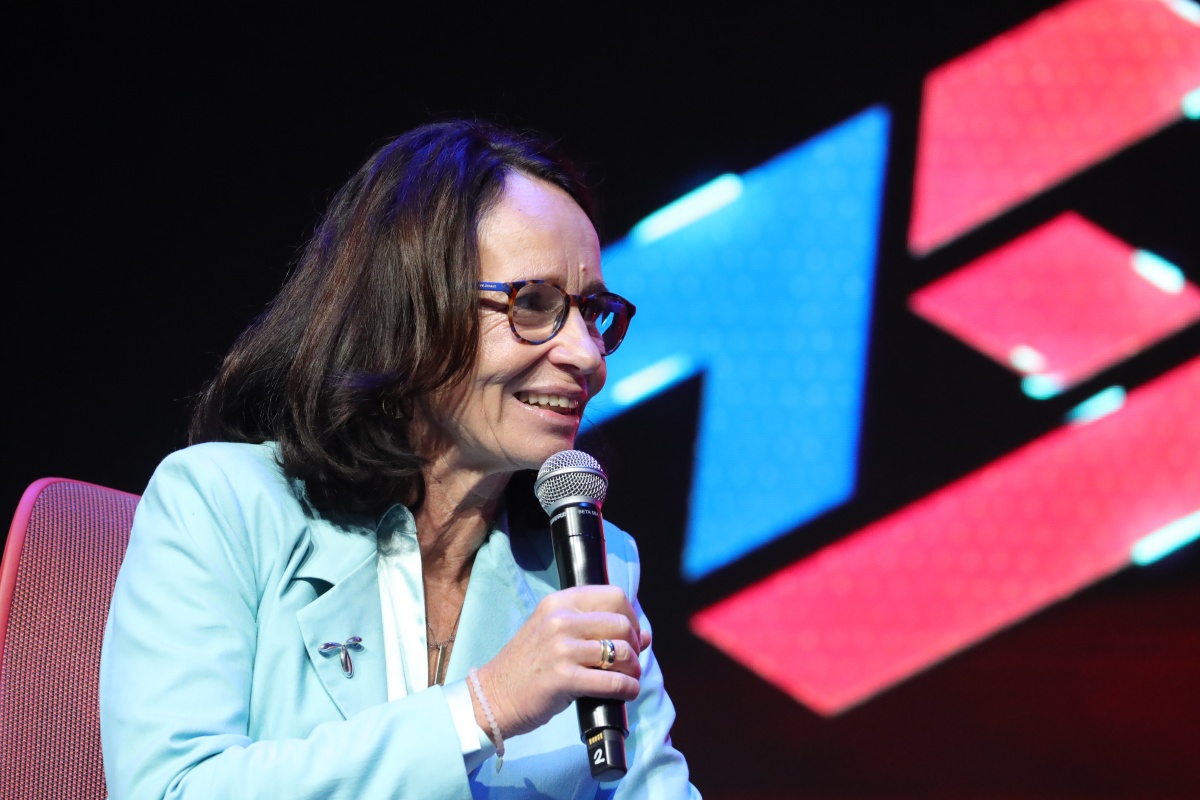 What lesson have you taken with you from every leadership role you've had over the years?
I have certainly had to learn a lot, but one thing I will never forget, is when I worked at one of the big TelCo in Europe and saw that most of the CEOs of the big companies had people around them that were copies of themselves. All the people in leadership roles at the company were exactly like the team member next to them, they all played the same sport, had the same looking wife and did all the same things. They were clones of each other and the creativity and innovation from those people where almost zero. They were doing nothing to drive productivity for that company.
However, in dtac we are very diverse when it comes to gender, nationality, age and background. All these differences allow us to have great discussions, and it's a lot of fun. Diversity is not just about gender, it includes culture, age, and nationality. Studies have constantly shown that diverse companies far out produce companies with little to no diversity.
Also, in hierarchical organisations you always lose the voice of the important people. People that are lower in the organization, those of the voices with the most creative and innovative ideas.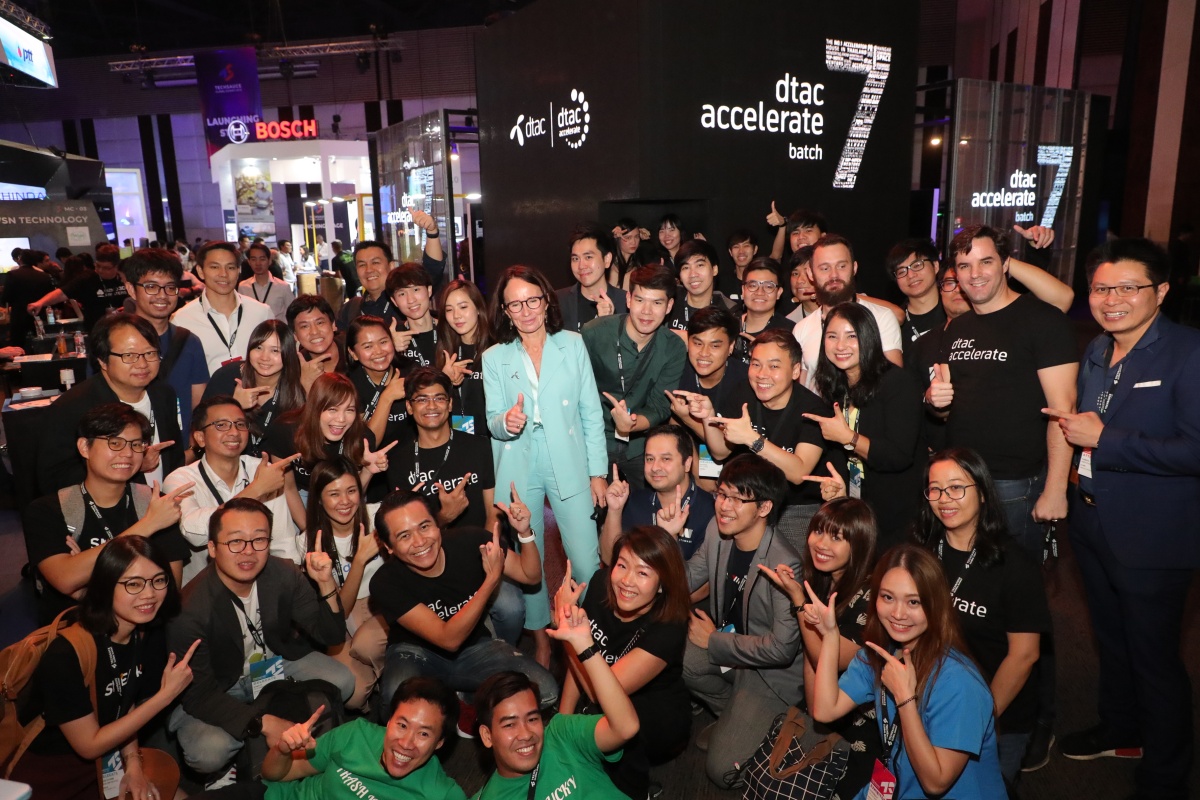 Are there big differences between Europe and Asia regarding how things are done?
I have experienced that there is not much difference between Europe and Asia.  However, there was more of a difference between Austria and Switzerland. As a woman the respect in Thailand helps you to feel welcomed and comfortable to lead as you want to. The respect in Asia as a women means a lot and it doesn't matter who you are, they will respect you.
I have witnessed tangible change where women feel more comfortable to speak out and to take a stronger leadership position on teams and in companies. A female leadership style makes better business-wise, as women lead more collaboratively. Men lead more from a point of strength.
Do you have any advice or recommend any resources to help women to gain perspective?
I listen to podcasts every day, but not anything specifically about diversity. I listen to podcast that fits in with my lifestyle. I believe that living what you do has helped me to have an amazing career. My best advice would be to try and see other's point of view, talk to everyone, listen to everyone and allow your role to teach you. Never stop learning and listening, and always be authentic to yourself.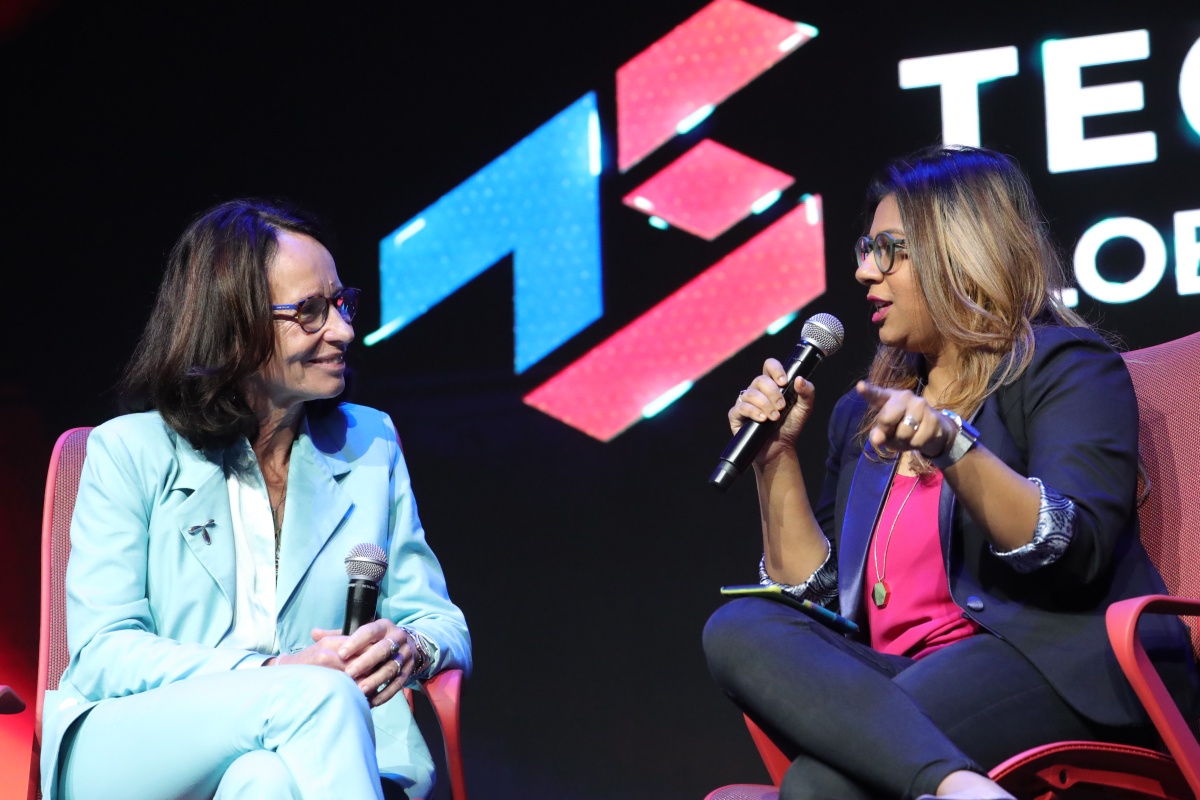 There are no hard and fast methods of improving diversity in the workplace, but with women like Alexandra, female leaders of the future have great role models it the tech industry. With a continued effort from women already in leadership roles and younger women entering the workplace willing to take on stronger roles, the future looks bright for workplace diversity.
This article is written by Noleen George, editor of Techsauce Global Summit 2019.