Who says there are no such things as unicorns in Southeast Asia?  Techsauce takes you to Indonesia, the startup ecosystem with the most unicorns in the region.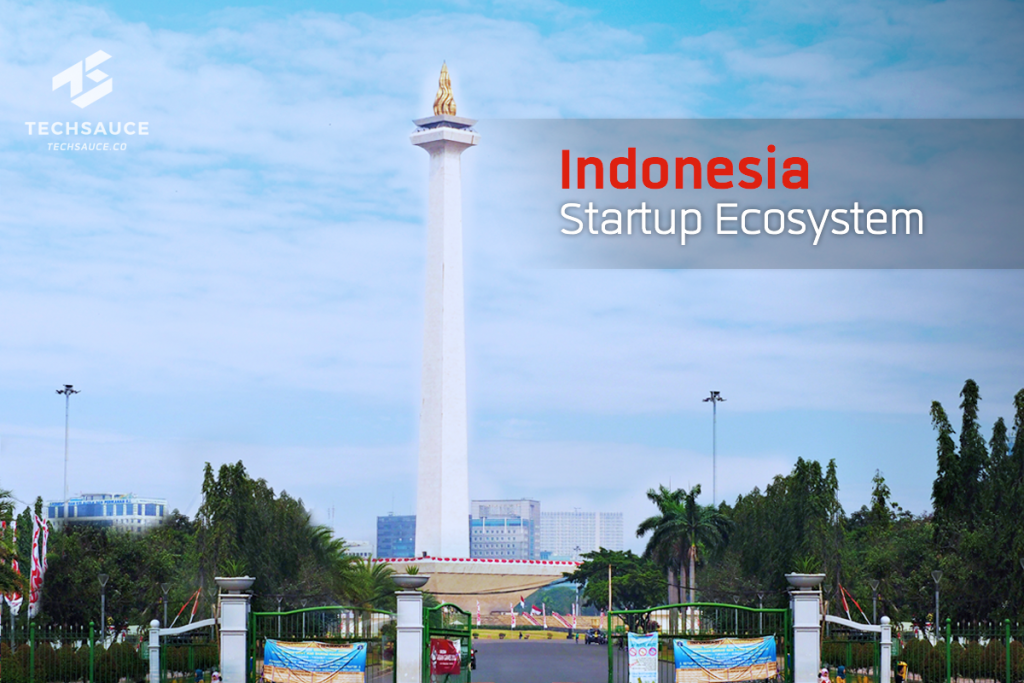 When talking about the most interesting startup ecosystem at present, you cannot deny that Indonesia has proven itself to be the strongest advancing startup ecosystem today.  This growth is supported by the emergence of unicorns in the country and startups' tenacious expansion into foreign markets. This remarkable growth has sparked curiosity to find out what the secret sauce to Indonesia's massive success is.
Techsauce was invited by True Incube to join five Thai startups under the True Incube Incubation & ScaleUp Program Batch 5 —Startup Grand Prix, on their trip to Indonesia.  The startups were ChangTrixget, DRX, Fling, Kooup, and ShopJJ. The objective was to visit the offices and meet the executives of aCommerce Indonesia, East Ventures, True Money Indonesia, CP Indonesia, and Wework Indonesia to learn from their operations.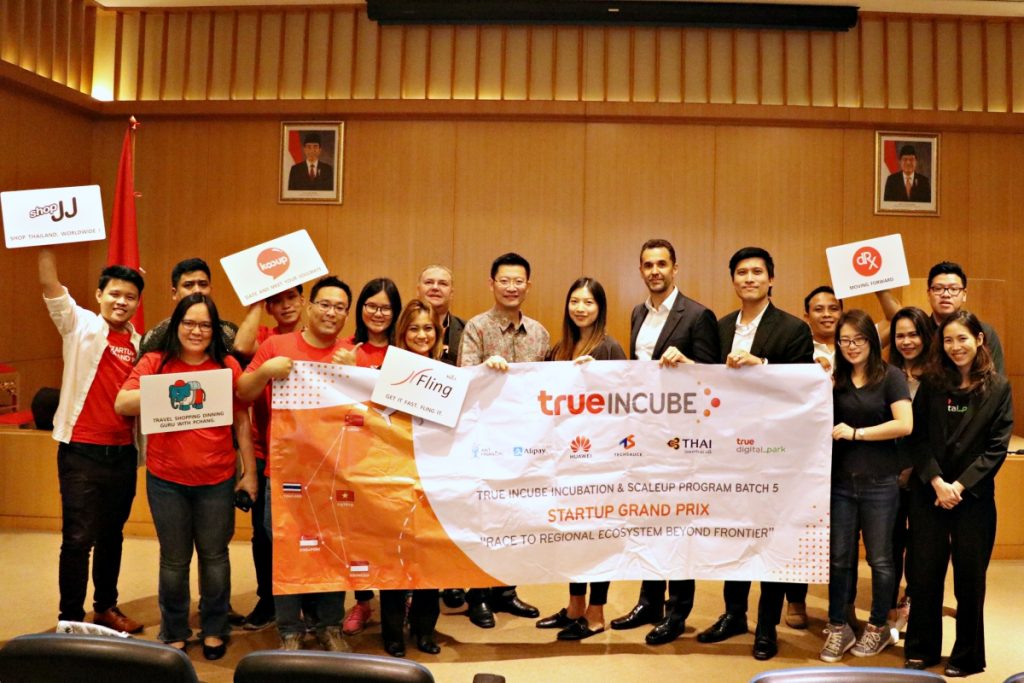 Indonesia is the world's largest island country with over 13,000 islands.  However there are five main islands which are Papua, Java, Kalimantan, Sulawesi, and Sumatra.  Along with its massive size is a huge population of 261 million people who are ruled by a republican form of government made up of an elected parliament and president.
Where is Indonesia's startup ecosystem at?
Indonesia started to have tech companies in 1997 when businesses related to the Internet were flourishing across the world before the dot-com bubble caused many tech companies to close down their businesses.  After 2007 the groups of tech companies that survived the crisis were able to compete again, which increased the use of tech in the country.
Indonesia's startup ecosystem started around 2010 at the time when leading tech startups in the country such as Tokopedia, Bukalapak, Go-Jek, and Traveloka were starting out.  The successful growth of these startups inspired the new generation of Indonesians studying overseas to come back home to seriously create startups and help support the growth of the country's startup ecosystem.  This movement spurred rapid growth starting in 2015 and has been giving birth to many unicorns in the past years.
As for investment, it has been massive and following the trends.  From 2012 to 2017, funding increased from US$44 million to US$3 billion, a 68% increase within a period of just five years.  The year with the biggest boost of funding was 2016-2017, when investment shot up to US$3 billion from US$1.4 billion.
The strengths of Indonesia's tech startup ecosystem
It has the most unicorns in Southeast Asia.  

Indonesia is the country with the most unicorns with its four unicorns, Tokopedia, Bukalapak, Go-Jek, and Traveloka.  Two of the unicorns have scaled overseas. Both have already officially entered the Thai market.

It has a massive population that is tech savvy.  

In addition to having a huge population of 261 million people, Indonesia also has citizens that are quite tech savvy.  The average person owns more than two smartphones and uses the Internet to do business online with e-wallets.

It is the regional hub for investment from venture capitalists.

 Indonesia is one of the biggest hubs of investment from VCs in Asia.  Funding covers a wide range of industries from FinTech, E-Commerce, Logistics, to new industries such as AgriTech.

An insight into Indonesia's consumer behavior
Ranked second in the world for using the most cash  

Indonesians continues to prefer using cash over credit cards and making digital payments.  They tend to make more payments offline than online. With such a huge population sharing this behavior, Indonesia has been ranked second in the world for using the most cash.
Per capital income is half of that of Thailand's

 Indonesia has a GDP per capita of US$3.57 compared with Thailand's GDP per capita of US$5.907.  The low cost of living might mean a labor market that is attractive, but it may also reflect a market that is not so mature.
FinTech and the Roadmap to a Cashless Society

Despite the majority of Indonesians preferring to use cash, there has been a massive adoption of financial technology due to the government and giant banks supporting the new system.  These big banks are investing in developing a digital platform to support transactions worth millions of US dollars.
Logistics, a Challenge for  E-Commerce

Due to its vast amount of islands and massive size (almost as big as that of Europe), Indonesia's pain point is logistics, which is a crucial part in doing business.  Those who are entering the Indonesian market should give importance to this factor, especially this in the e-commerce and marketplace sectors.

Indonesian tech companies and startups to watch out for
Tokopedia is a marketplace platform for small and medium-sized enterprises.  This startup is considered Indonesia's first unicorn, with giant Chinese investor Alibaba backing it.
Bukalapak is another e-commerce startup that has developed Indonesia's marketplace platform.  At present it is a unicorn, which has grown from within the country through the investment of Emtek Group, an Indonesian technology, telecommunication and media conglomerate and 500 Startups.  
Go-Jek is a unicorn startup that develops ride-hailing, logistics, and digital payment services.  It is now set to invade markets in the Southeast Asian region. Its leading investor is Tencent, another Chinese giant.  
Traveloka is a TravelTech startup that is a unicorn.  It provides airline ticketing and hotel booking services online that supports customers from six countries in the ASEAN region.  The latest leading investors are Expedia, global travel technology company.
IDN Media is an online multi-platform media startup that covers daily lifestyle news targeting Millennials and Gen Z.  It is currently seeking Series B funding with its leading investors being East Ventures and Central Exchange.
HappyFresh is an e-commerce startup dealing delivering consumer products by partnering up with leading supermarkets.  Is is one of the startups which started off in Indonesia and now has expanded to other countries, including Thailand.  

VCs, CVCs, and  Angel Investors
Indonesia is a country that has received quite a large amount of investment when compared to its neighbors in the region.  Most of the investment comes from VCs from Japan and the United States and many VCs come from active countries. Meanwhile CVCs come from large corporations that are involved in various industries.  Here are the leading CVCs and VCs in Indonesia.
East Ventures is a regional VC with a large amount of its investment in Indonesia.  It was one of the first investors that invested in unicorns such as Tokopedia, IDN Media and Traveloka.
GDP Ventures is a CVC from the Djarum Group company in Indonesia that focus on startups in media and the digital community.  It has invested in SEA (formerly known as Garena) and IDN Media.
Venturra Capital is a CVC that focuses on early stage tech startups in the industries of e-commerce, FinTech, HealthTech, and EdTech.  Venturra Capital has a Thai manager as well. Her name is Plern Suraphongchai.
SMDV (Sinar Mars Digital Ventures) is a CVC under the network of Sinar Mars, a company that produces paper and palm oil, which has turned to investing in tech startups.  SMDV has invested in Omise and HappyFresh.
Angin (Angel Investment Network Indonesia) plays the role as the center connecting startups with angel investors within the community.  At present there has been cooperation with UNDP and the Canadian Government to promote social finance and social entrepreneurship.   
Convergence Ventures is another VC that focuses on investing in early stage startups and tech companies.  It's portfolio includes Qraved, an application that helps you discover the best restaurants in Indonesia.
Central Capital Ventura is a CVC affiliated with BCA, the biggest private bank in Indonesia.  It focuses its investments in early stage FinTech startups.
Indogen Capital is a VC that focuses on investing in a wide range of startups.  Interesting startups within its portfolio include Carsome and HijUp E-Commerce, a platform that sells fashionable Muslim clothing.
Kejora Ventures is a VC that invests in a variety of businesses such as FinTech, e-commerce, and logistics.  It does not only invest in Indonesia, but in startups in Thailand too. It also has Chatchaval Jiaravanon sitting in its advisory committee.
GruparaVentures is a VC investing in a various businesses.  It focuses on those at the Seed and Series A level.  It has its own co-working space, Freeware Spaces Group.
Other than these, there are also famous VCs from overseas that are interested in investing in Indonesia such as Monk's Hill Ventures and CyberAgent Ventures.

Impressive Accelerators
Digitaraya Google has shown it has a lot of interest in Indonesia as being one of the centers in the Southeast Asian region.  One of the interesting partnership programs they have established is Google Developers Launchpad with Kibar, which is a startup ecosystem builder.  It launched itself as an accelerator under the name Digitaraya.
Plug and Play Accelerator is an accelerator where leading international VCs were invited to take part in launching the program in 2016 by Indonesian President Joko Widodo.
GnB Accelerator is a partnership between Japanese IT companies Infocom Corporation and Fenox Venture Capital from the Silicon Valley.  Prominent partners are Deloitte, Microsoft, and AWS.
There are still many programs that are incubators and accelerators in various areas.   Click here is more information on them.
Co-working Space to look out for
Wework Co-Working Space This global co-working space entered the market by merging with Spacemob, a co-working space in Indonesia.
Cocowork is a co-working space that has a strong network in Indonesia.  It rebranded from EV Hive in order to expand its business overseas.
Menara by kibar is a co-working space that has partnered with Google Entrepreneur to be an incubator for tech startup entrepreneurs.  
Block71 jakarta may be familiar to you.  Yes, it is Block71 from Singapore, a hub for startups.  It is a partnership between NUS enterprise from Singapore and Salim Group.  It is a network for startups in Singapore and Indonesia that want to expand into each others' markets.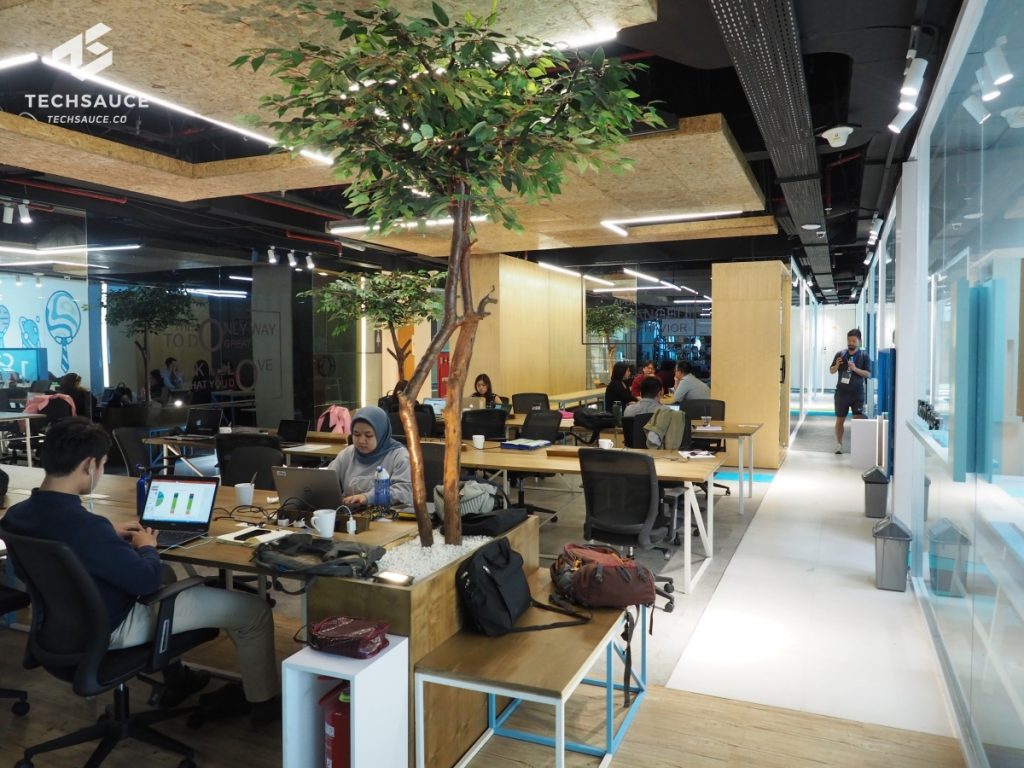 Government agencies behind the ecosystem
Bekraf (Badan Ekonomi Kreatif : Creative Economy Agency) supports Indonesia's creative economy ecosystem and is an incubator for startups.
Ministry of Cooperatives and SMEs is a new ministry that was established to take the role in looking after small businesses within the country.  This includes tech startups as well.
BKPM (Badan Koordinasi Penanaman Modal : Indonesia Investment Coordinating Board) is a department that provides support specifically for foreigner investors.  It connects investors to the government and facilities communication between them.
Hot events to follow
MeetMagento is a e-commerce and RetailTech seminar held in Jakarta.  It gathers entrepreneurs, developers, and various service providers that are involved in e-commerce into one place.
Starthub Connect is a tech conference that draws everyone in the Indonesia startup community together.  It is held in Banten, west of Jakarta.
Tech in Asia Jakarta is a asian tech conference that has chosen Jakarta as one of its venues.  Its target is to update participants on the latest trends and connect the Indonesian community with the rest of the world.
Tips on entering the Indonesian startup ecosystem
Study Bahasa Indonesia

Indonesians do not use English as their main language so if you want growth in the future, other than getting talent in the country, you should also study Bahasa Indonesia.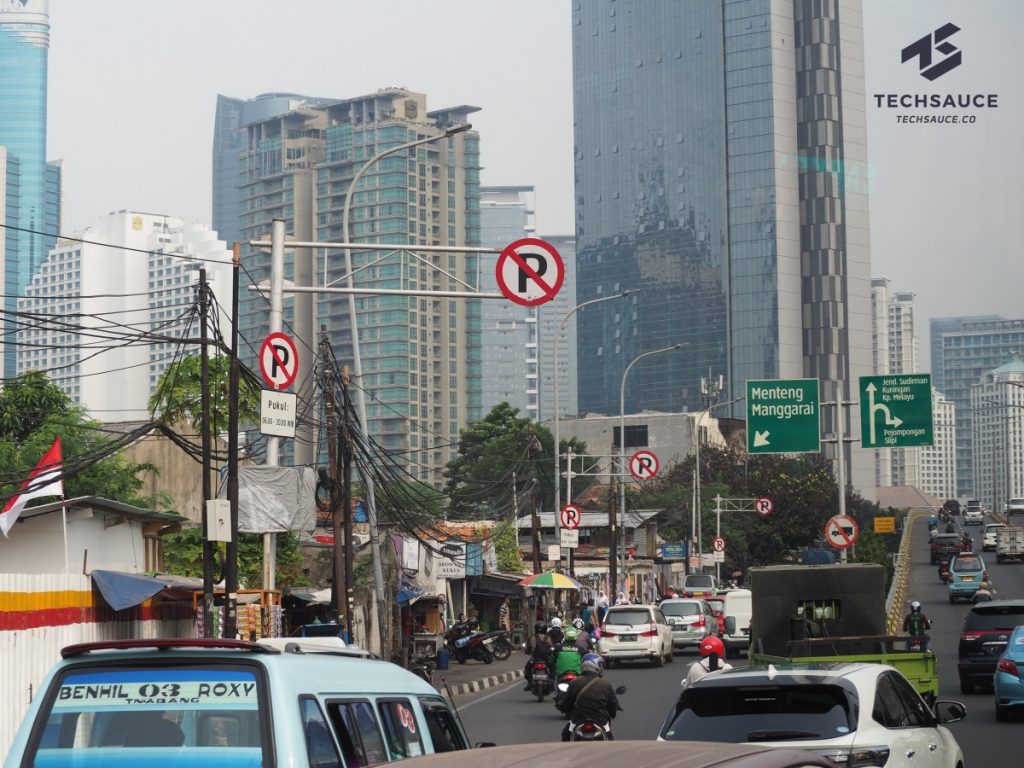 Techsauce would like to thank the sources of information for this story: aCommerce Indonesia, East Ventures, True Money Indonesia, CP Indonesia, and Wework Indonesia.  
We would also like to thank True Incube for accommodating our visit to Indonesia for our research.
This is an English translation of "Indonesia Startup Ecosystem" พาชมอินโดนีเซีย ดินแดนที่มี "Unicorn" มากที่สุดใน Southeast Asia